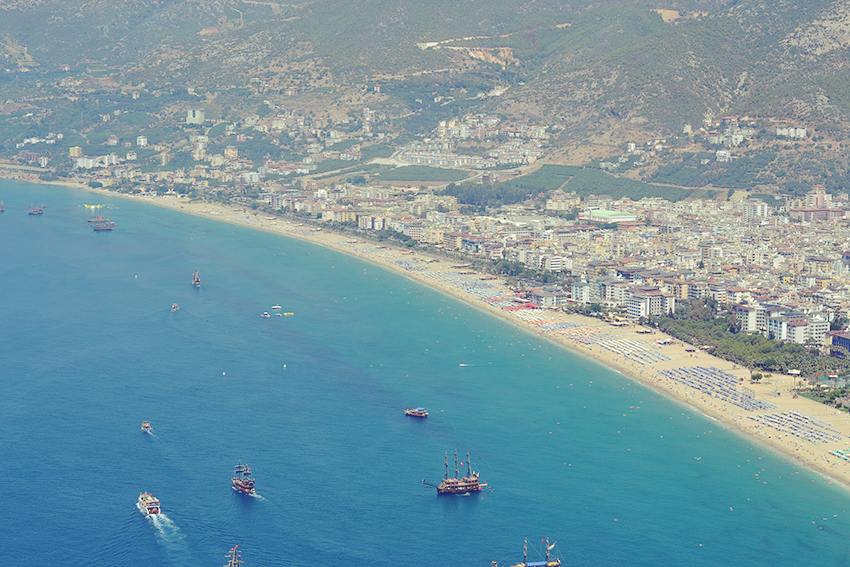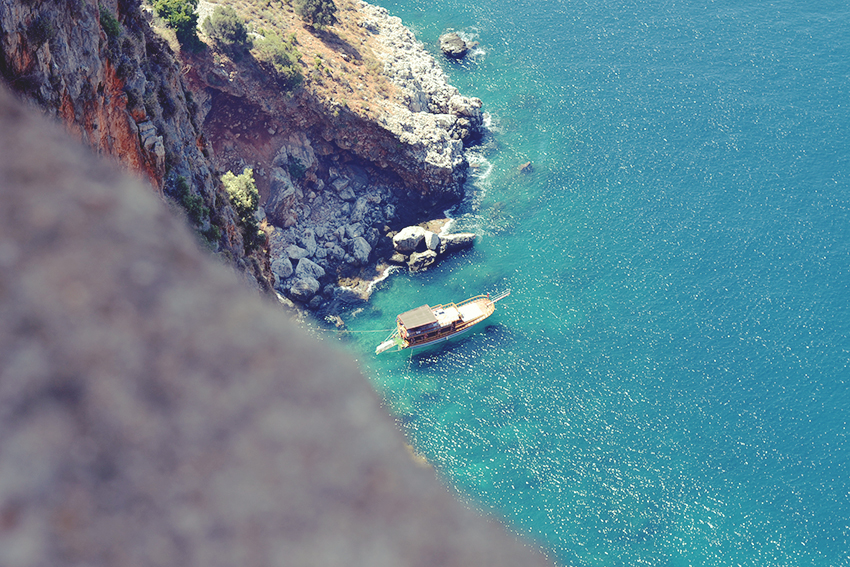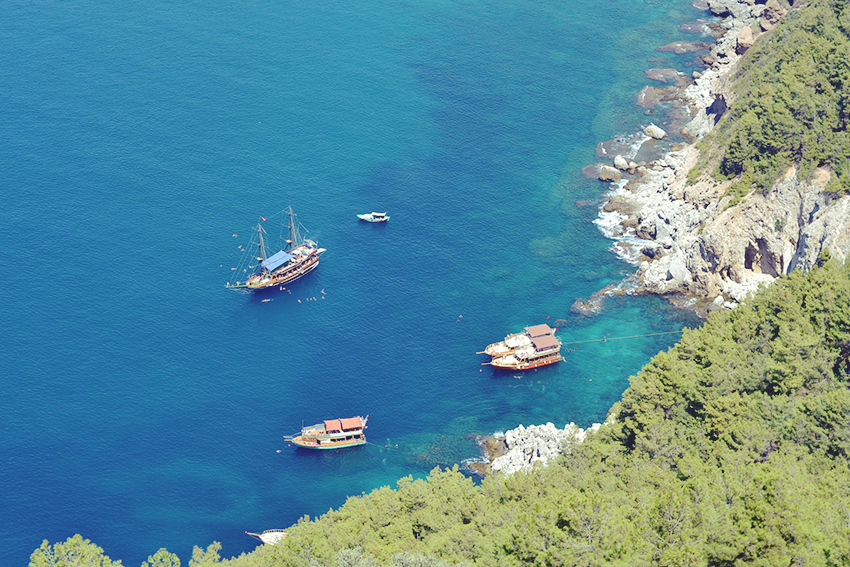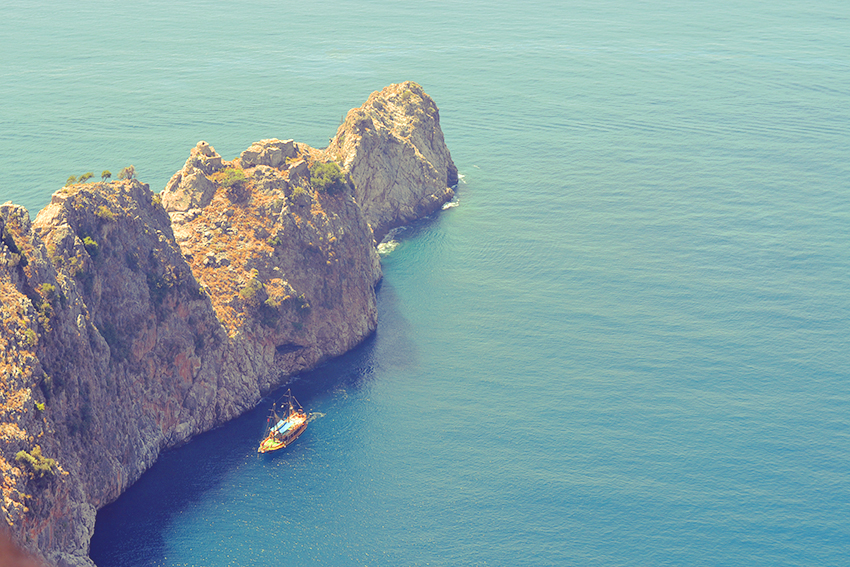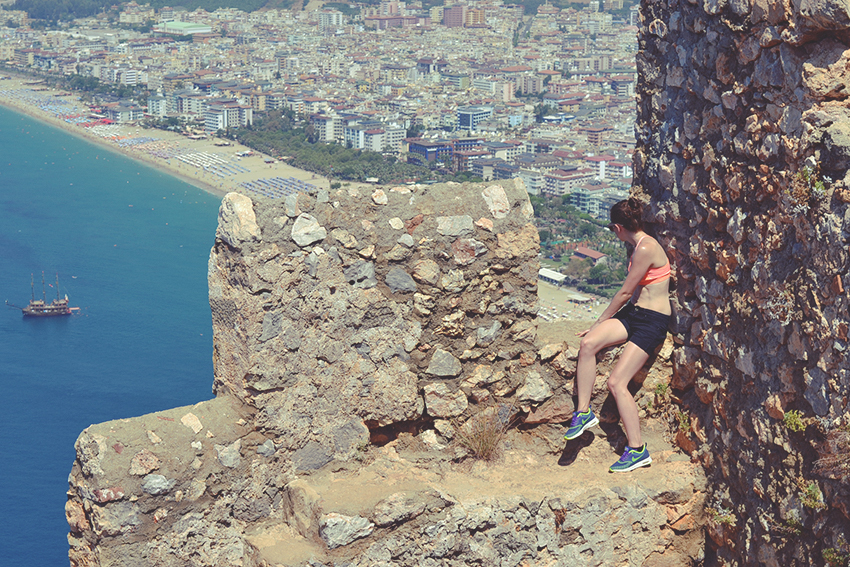 Our most recent vacation was spent in Alanya, Turkey. A typical beach resort that attracts those who want to spend their days with splayed out on a towel, lifting a finger only to flip a page in the latest best seller. Being an on-the-go-fitness-loving kind of person, I enjoyed my vacation a bit differently though…
A good portion of it was spent splashing back and fourth in the hotel pool, practicing my yoga stretches, and taking long walks to explore the town. And then there was that day we decided to hike up the 250 metre (820 ft) high peninsula to Alanya Kalesi (Alanya Castle) in midday smouldering hot sunshine. The hike took us about 45 minutes (including a couple of pit stops for photos and fresh squeezed orange juice). The castle itself was built in the 13th century and is today an open air museum with magnificent views.
I have to say though, despite the 42C degree heat (that's 108 degrees Fahrenheit) and being drenched in sweat from head to toe – literally – I think the hike was what I enjoyed most.