One of our finest dining experiences while in Valencia this summer was our visit to Fierro. Fierro was just awarded a Michelin Star this year and we were lucky to get a table during our week in Valencia. They only seat 12 people at a time, and all the evening seatings were booked, but we got a lunch seating at 2pm on a Thursday.
Chefs Germán Carrizo and Carito Lourenço are the creative masterminds behind Fierro. They combine Argentinian tradition with local produce and haute cuisine techniques from around the world. As you'd expect from a fine dining Michelin Star restaurant, it truly was an experience both in atmosphere and flavour.
Since I don't eat meat, I emailed ahead and asked if it was possible to get a vegetarian version of Fierro's menu. They replied and said they want everyone to be able to enjoy their food so they have developed a separate vegetarian version of their entire menu so serving me a meatless version wouldn't be a problem. Lovely!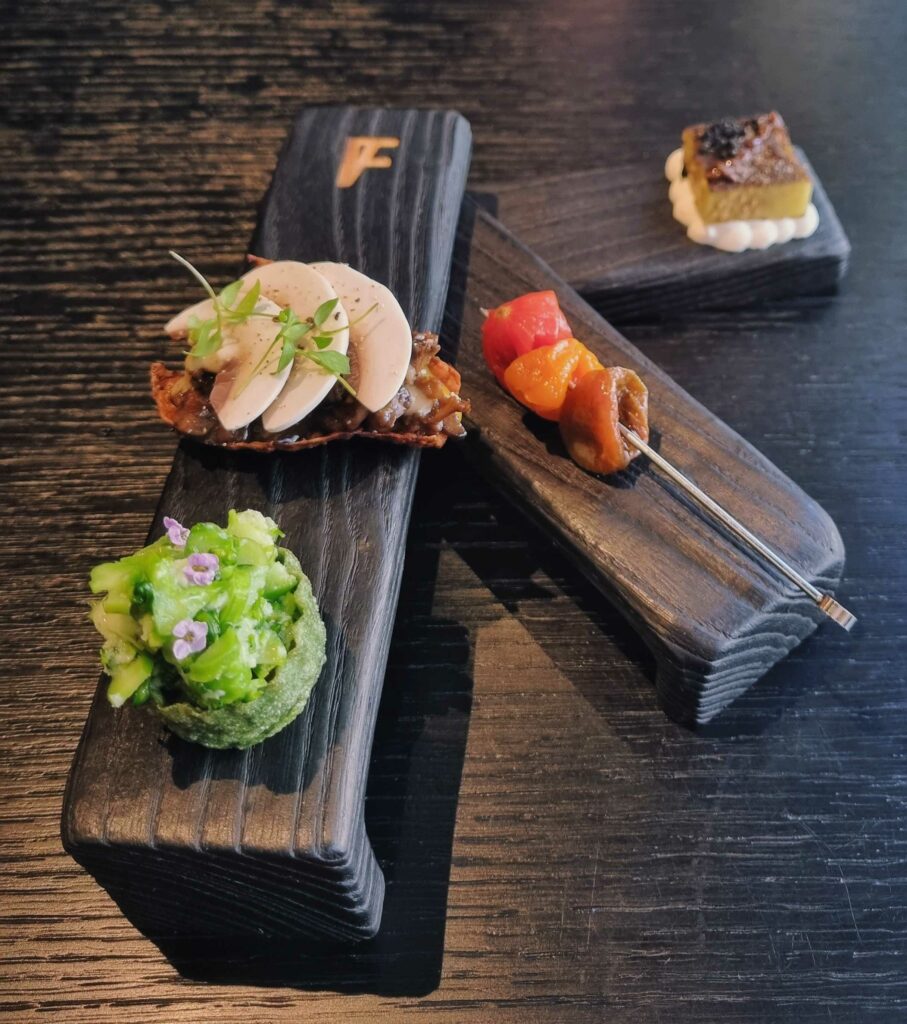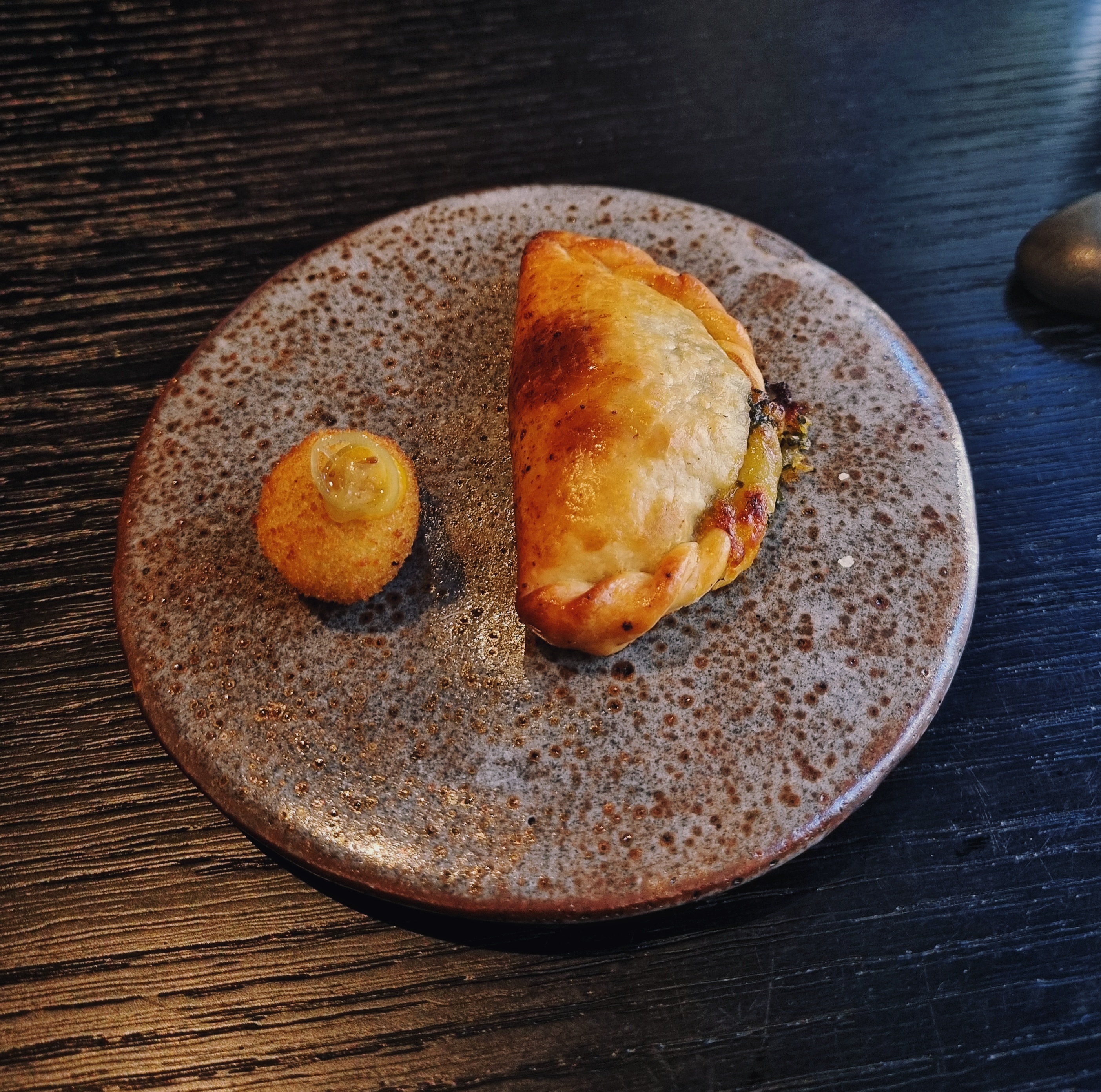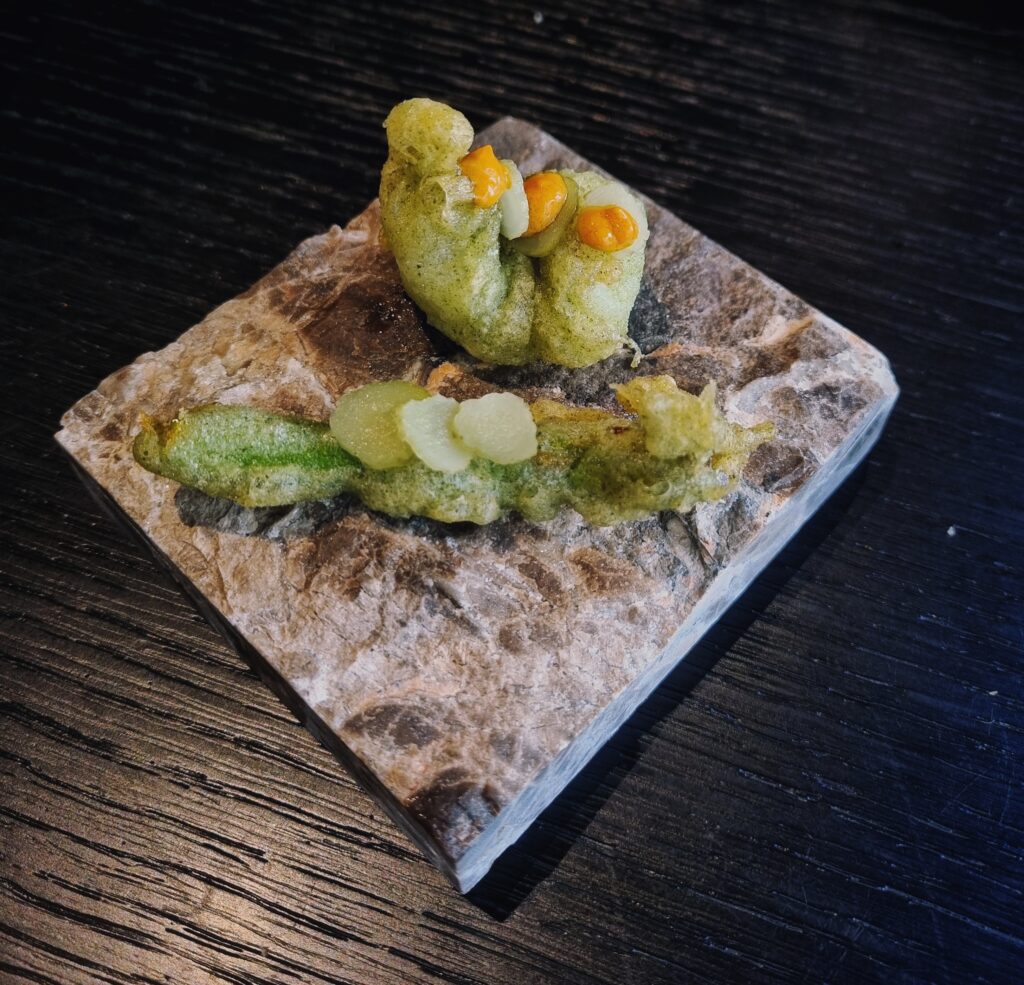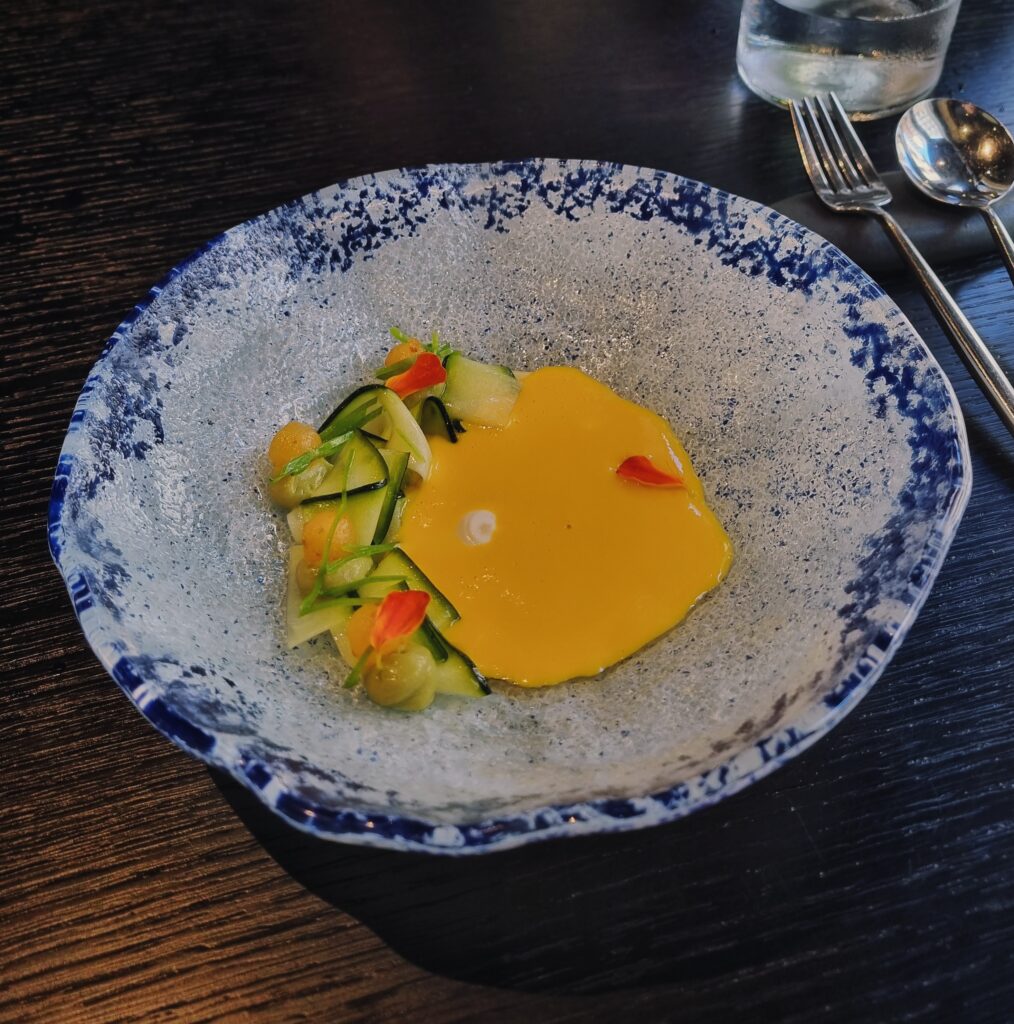 The seating was three hours long and every fancy little dish came expertly prepared and presented. The staff and chefs flowed through the dining room like a finely choreographed team, placing one delicate dish in front of us after the other.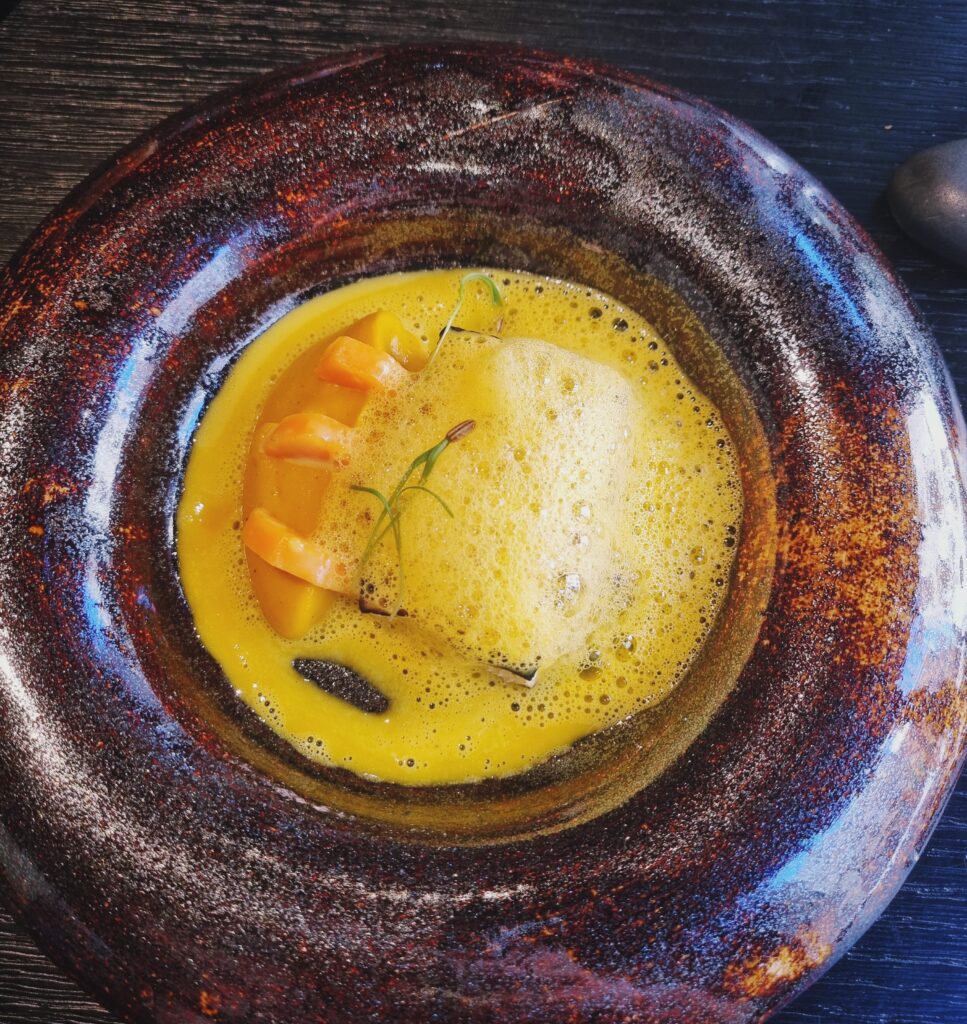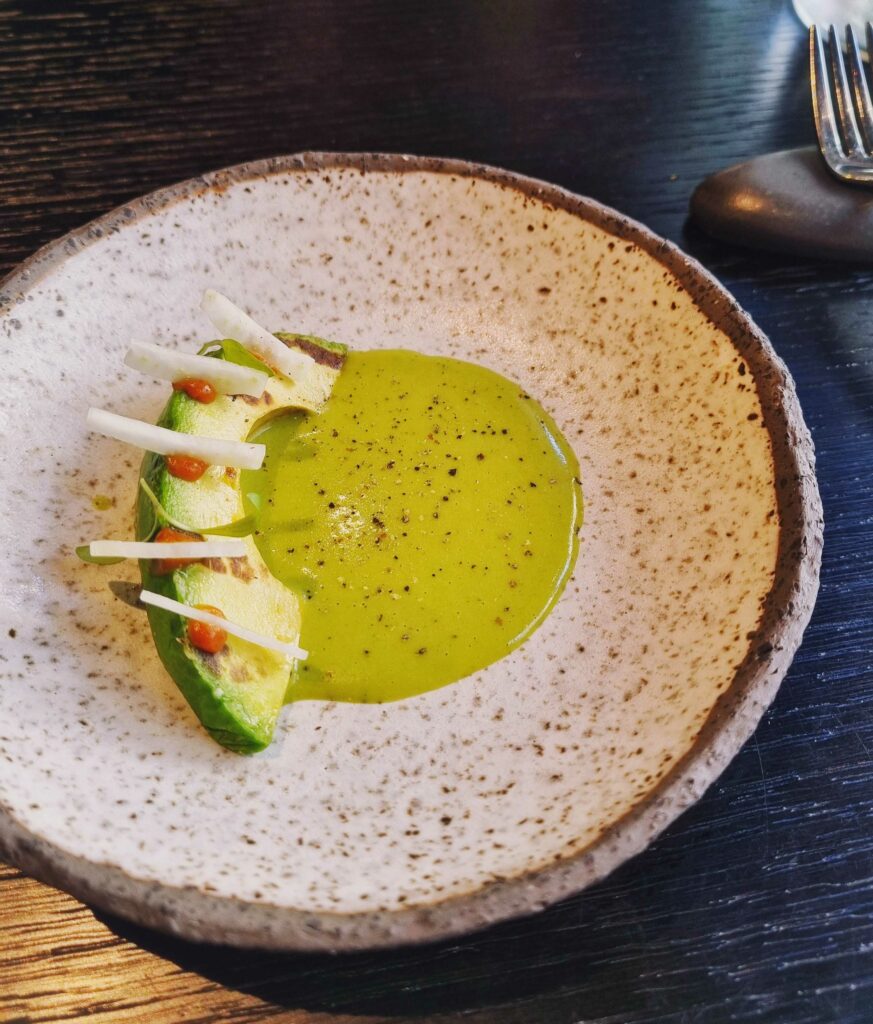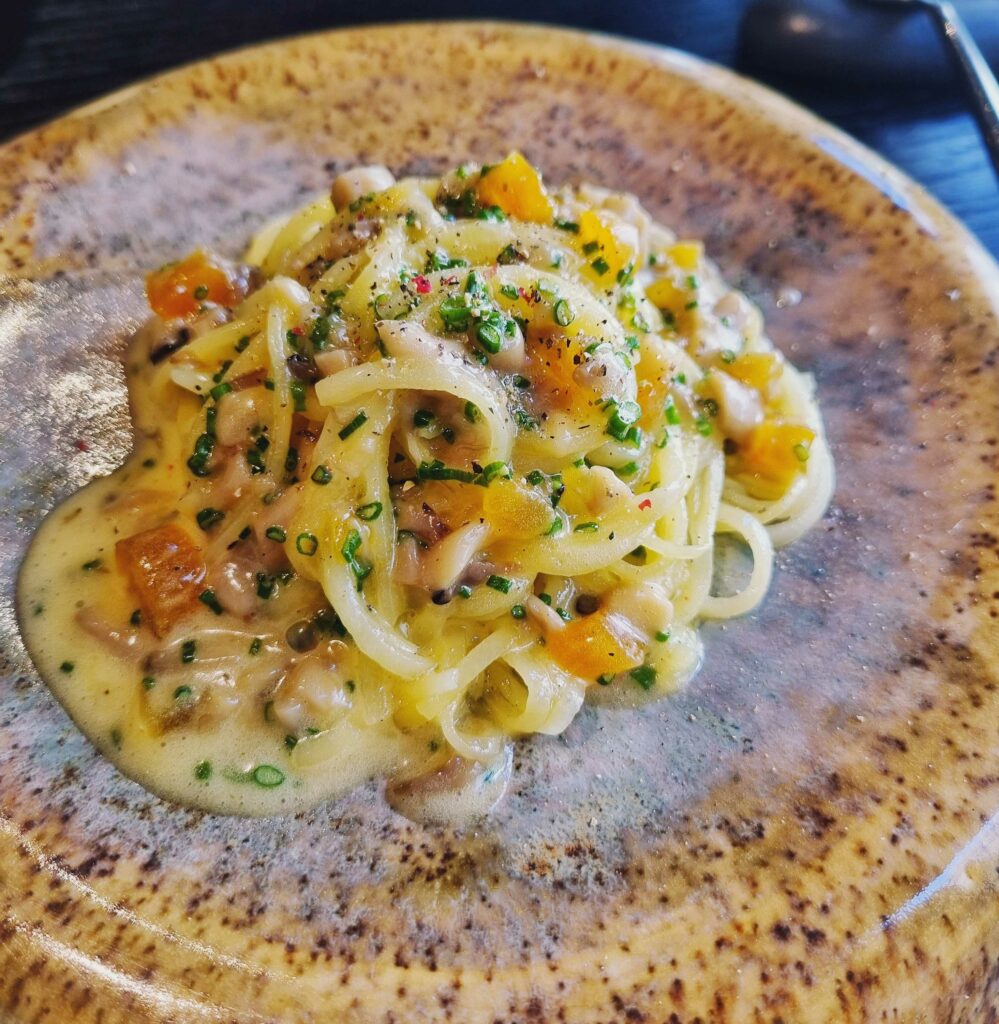 Instead of describing each dish to us as they served it, we were asked to try it first and then they'd come back and let us guess what it was before telling us. I love that they set it up this way because it's a fun conversation topic trying to decipher what ingredients you're tasting. I'd make a guess to the waiter as she returned, and then she'd blow my mind telling me what it actually was – Corn ice cream. Wasabi rhubarb cheesecake. Wait, what? Sounds impossible. It was mind boggling and tasty at the same time.
My boyfriend eats meat so he had the "original" menu. This gave us the opportunity to compare my vegetarian menu with his. We were both extremely impressed at how similar they managed to make the dishes despite mine not containing any meat, chicken or fish. This is far from the first time I've asked for a vegetarian menu, and often my dishes are wildly different from the non-vegetarian versions. That wasn't the case here. Fierro had put tremendous care and attention to making the dishes as similar as possible, so we would both have the same experience. In fact, the dishes were so similar that we were fooled several times through the 15 course meal, thinking we were in fact eating the same dish. The waiter would return and describe the dish to us and we were stunned to find out our dishes had very different ingredients.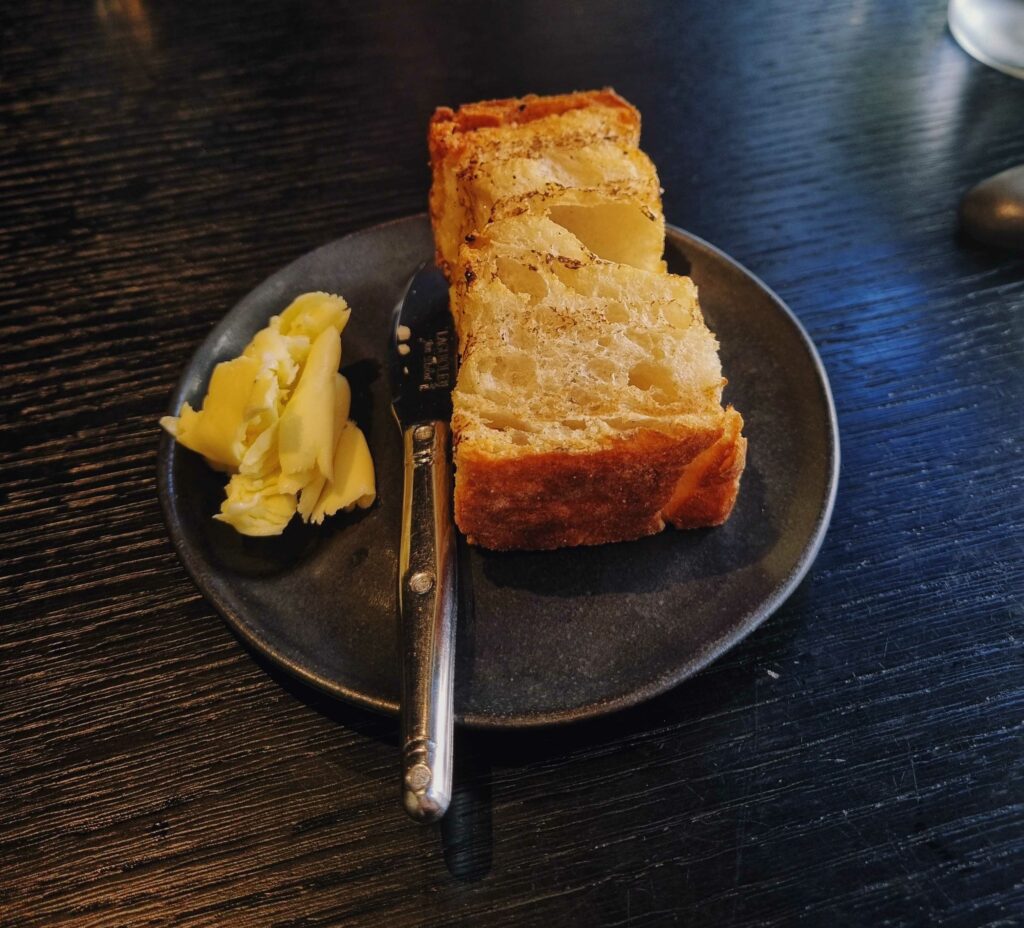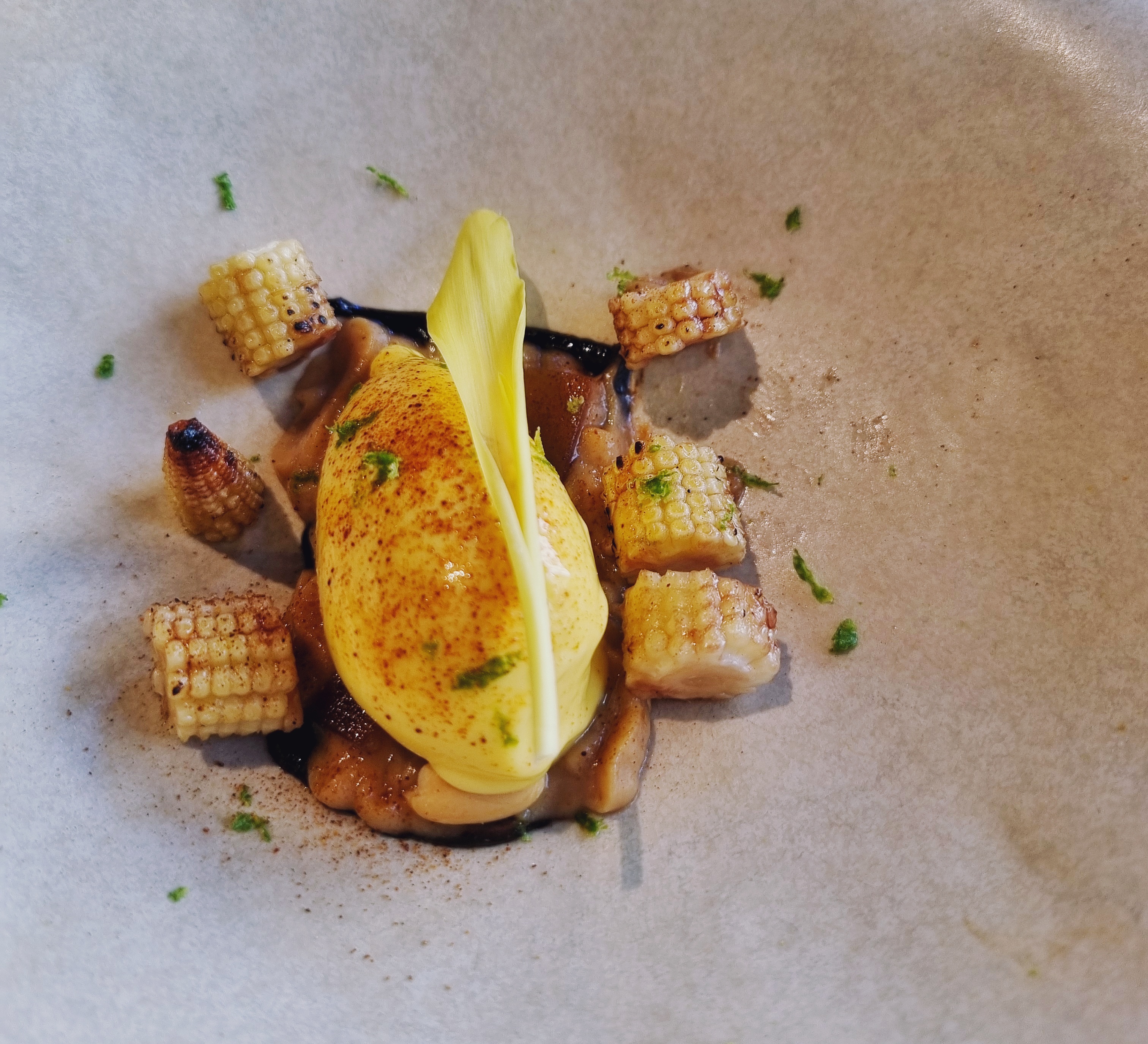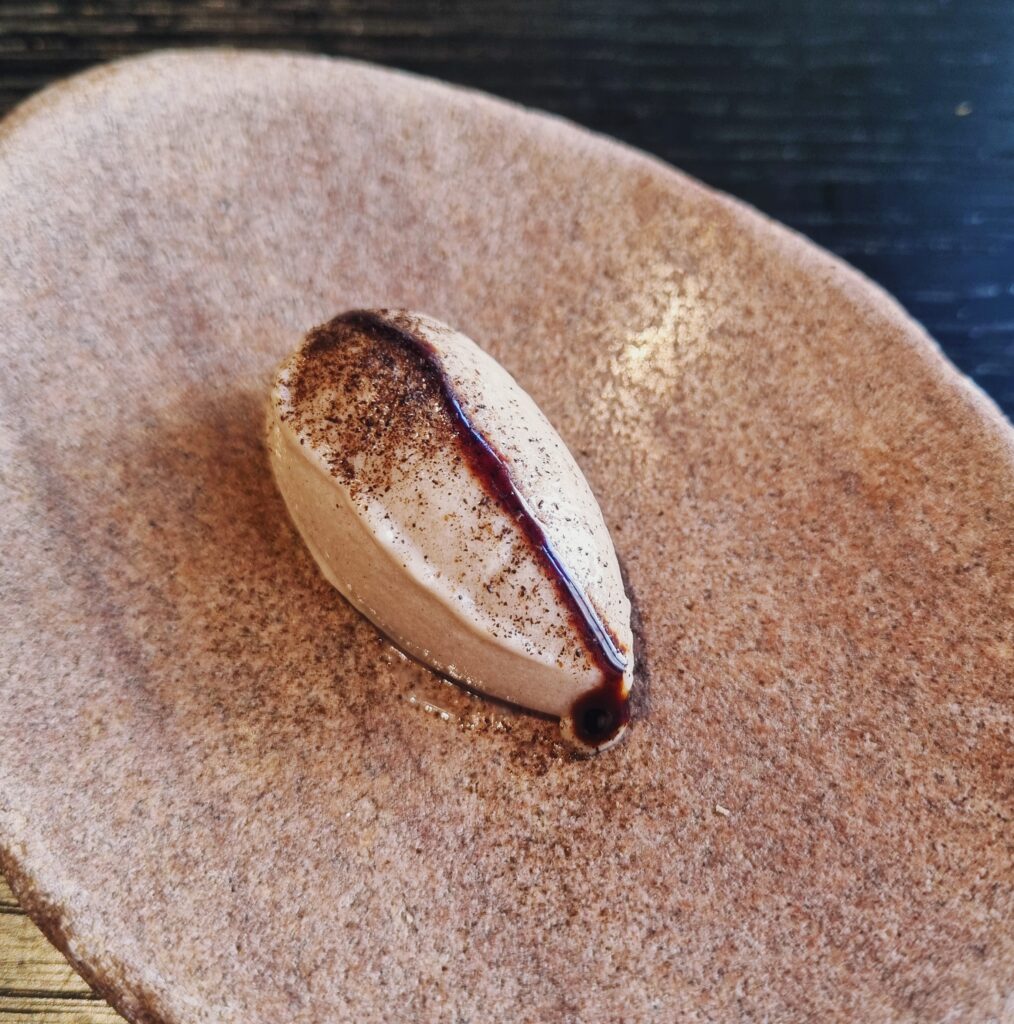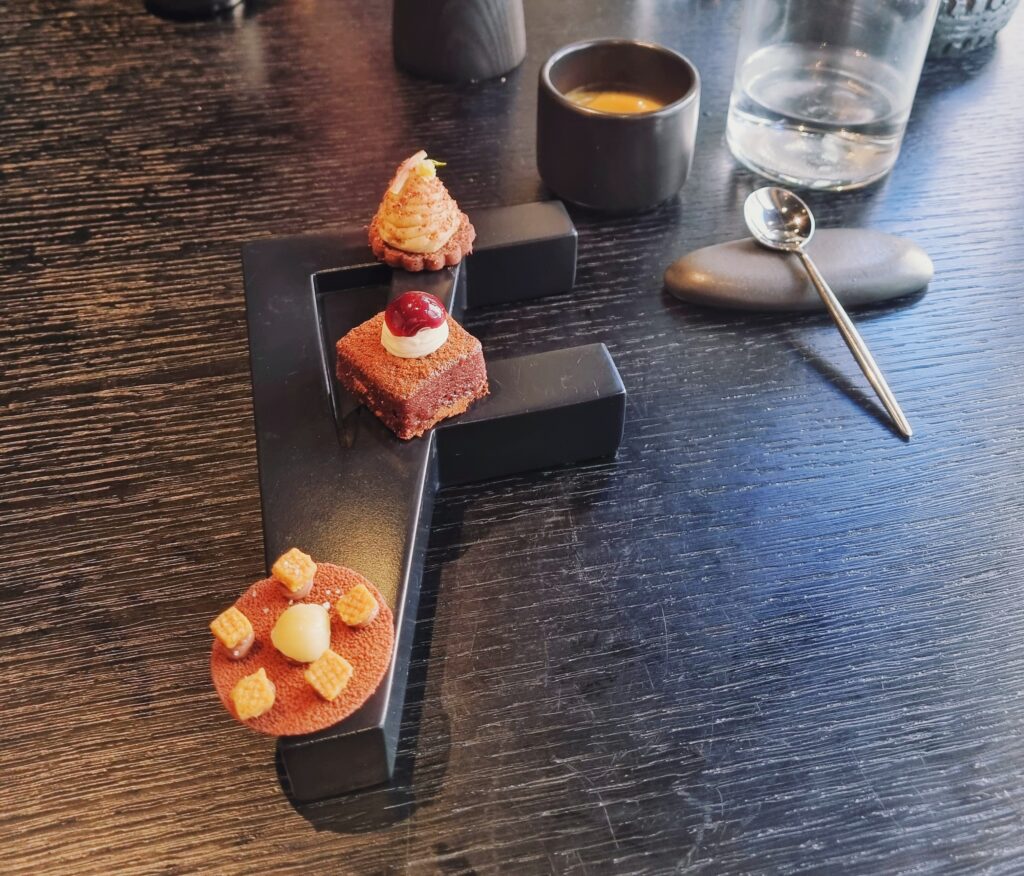 Chef Germán Carrizo was present throughout and served several of the dishes. His passion for this is undeniable. I caught him watching us a few times as we tasted, guessed and ooh:ed and ahh:ed over the dishes – standing off to the side with a giddy smile on his face as he observed our reactions to the experience he'd created for us.
If you're visiting Valencia any time soon, make sure to plan ahead and book a table at Fierro, you won't regret it.