One of the cafés we visited in Valencia became an instant favourite. We visited three times during our five day stay in Valencia. It was that good!
My friend who we were visiting in Valencia had mentioned Dulce de Leche as one of her favourite cafés in Valencia and seeing her photos from the place, I knew we had to go.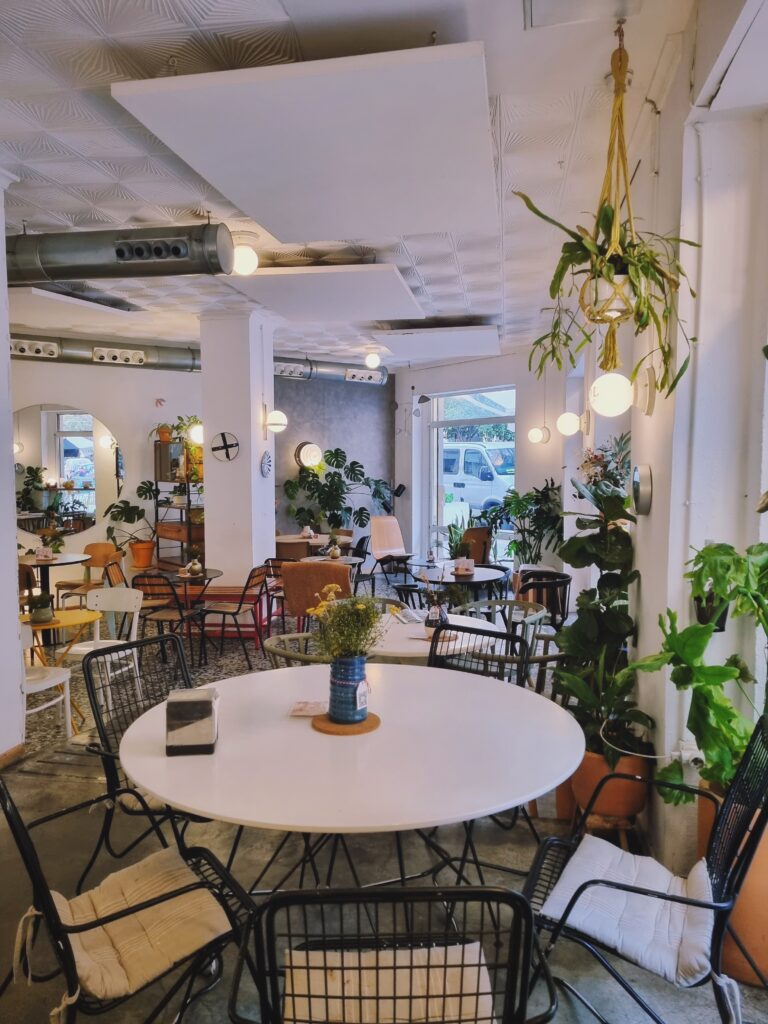 Stepping in through the door of Dulce de Leche you're met with displays brimming with cakes. There's croissants, donuts, sponge cakes, cheesecakes, cupcakes, donut holes, sandwich cookies, cannelloni, fruit tarts, and decadently frosted cakes. They also have sandwiches, savoury pies, açai bowls and brunch trays.
Perhaps this explains why we had to come back three times? If I lived in Valencia, I would definitely be a regular at this café, testing my way through all the stunning treats.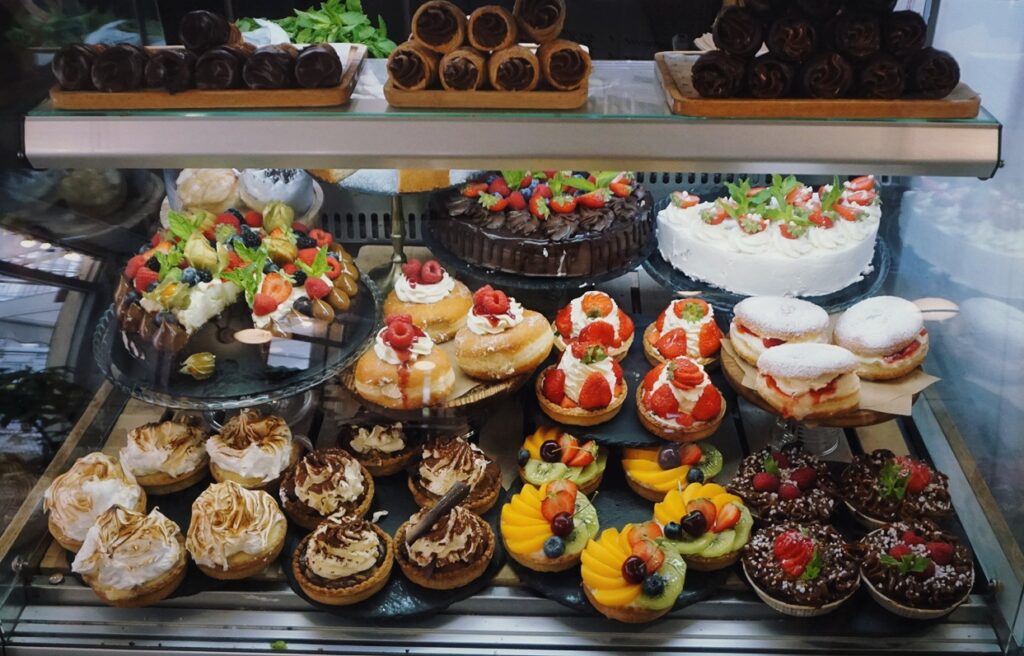 It took some time to decide what I wanted to order, there were just so many tasty looking options. I spent a good few minutes carefully considering all the cakes before placing my order.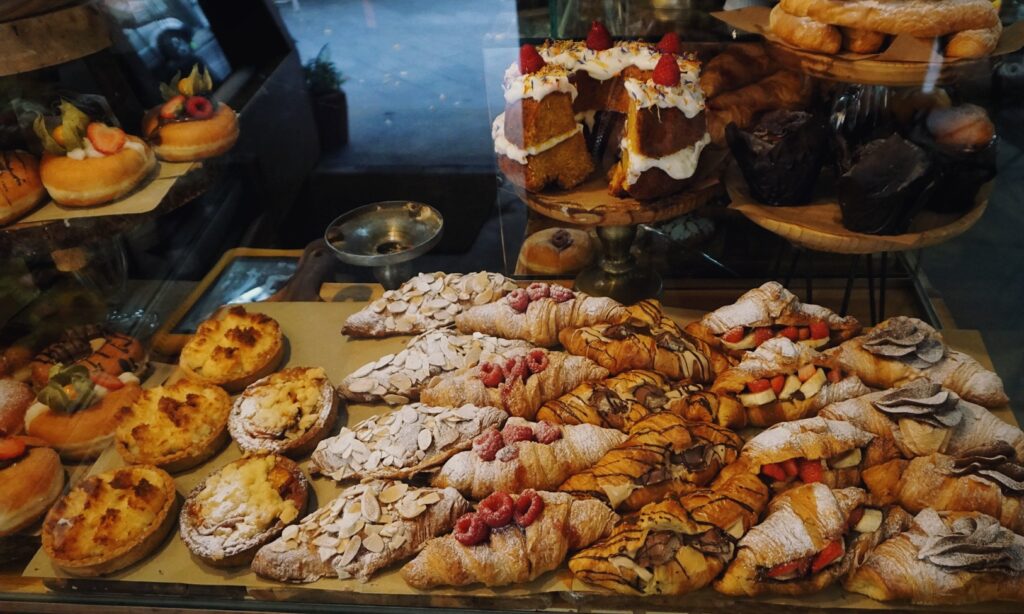 In my post with the recipe for Kinder Bueno Cinnabuns mentioned that Spanish bakeries seem to have a thing for Kinder Bueno. So many bakeries had different cakes and sweets with Kinder Bueno in one form or another, Dulce de Leche was no exception to this. They had both Kinder Bueno croissants and Kinder Bueno donuts.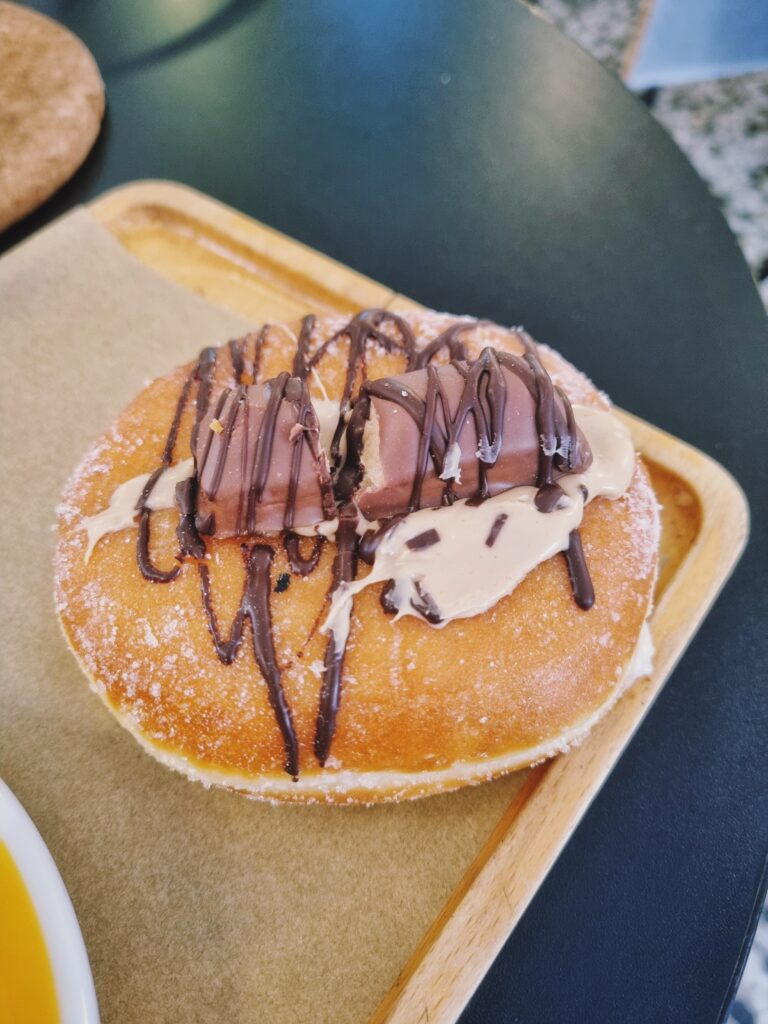 On our first visit to Dulce de Leche we were there for breakfast so I opted for something savoury to start. I had their mozarella and avocado sandwich and a coffee with oat milk (or Leche de Avena as it's called in Spanish).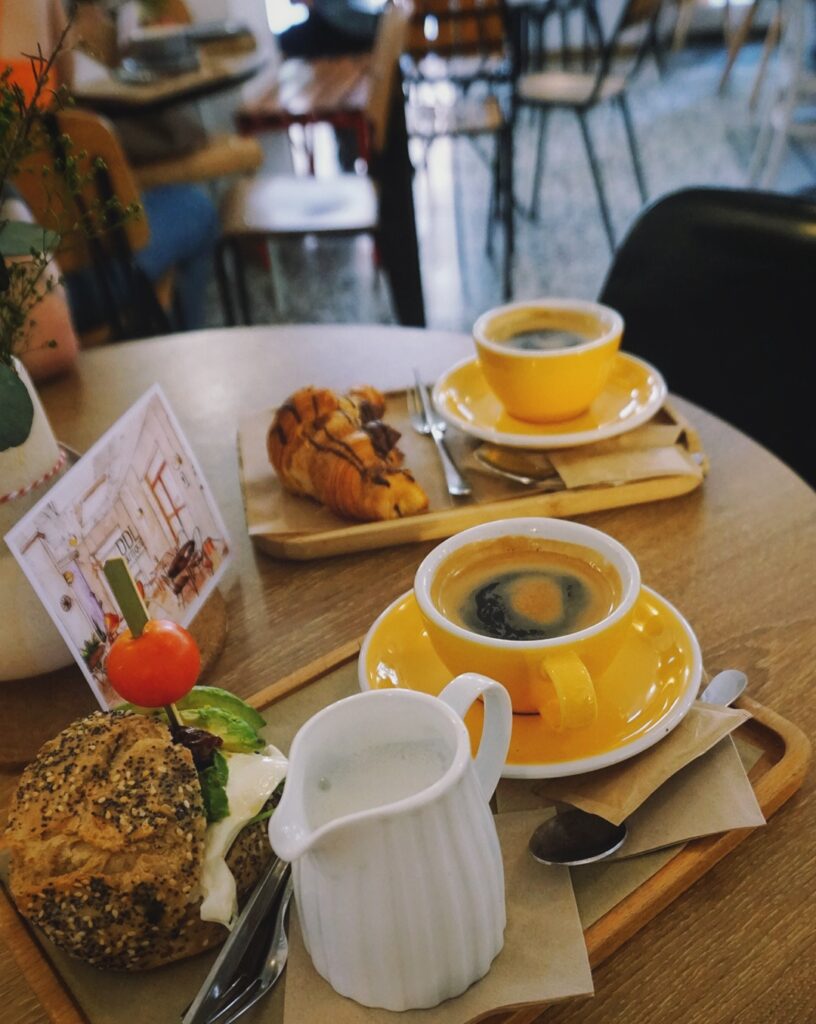 My boyfriend opted for something a little bit sweeter for breakfast – a Kinder Bueno croissant, he was very happy with his choice.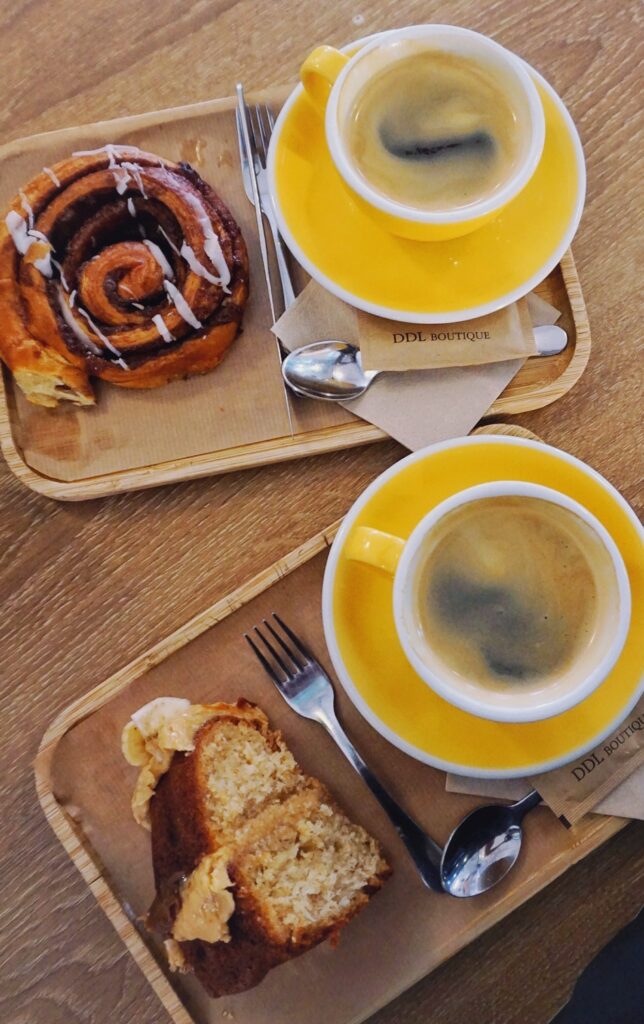 I followed my breakfast sandwich with some breakfast dessert. I opted for the banana bread with dulce de leche frosting. It looked so good on the counter, and it felt like a given to opt for something with banana. It had a bit of a cornmeal taste to it, which I liked, but it was also a little bit dry and the dulce de leche frosting was a little bit too sweet and heavy. We also tried the cinnamon bun, to compare it with mine that I usually bake, and concluded that mine are better. These were a little bit too dry and lacking frosting.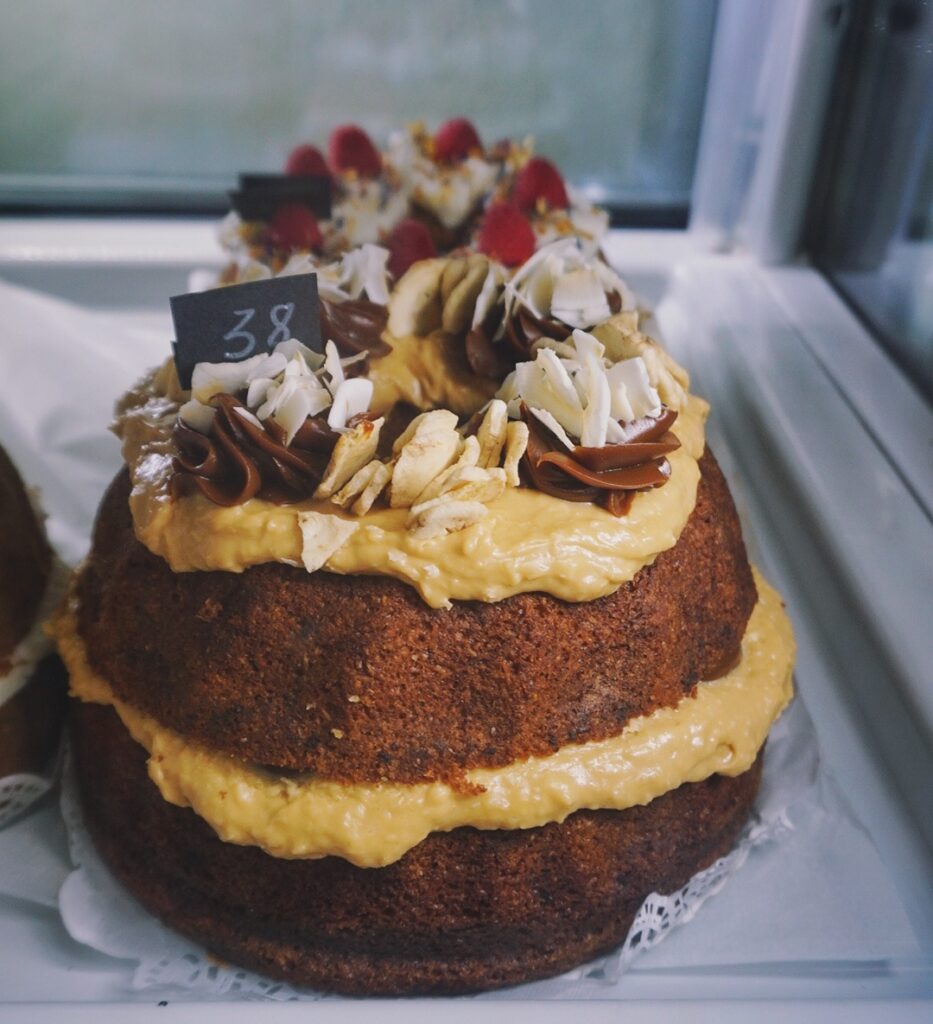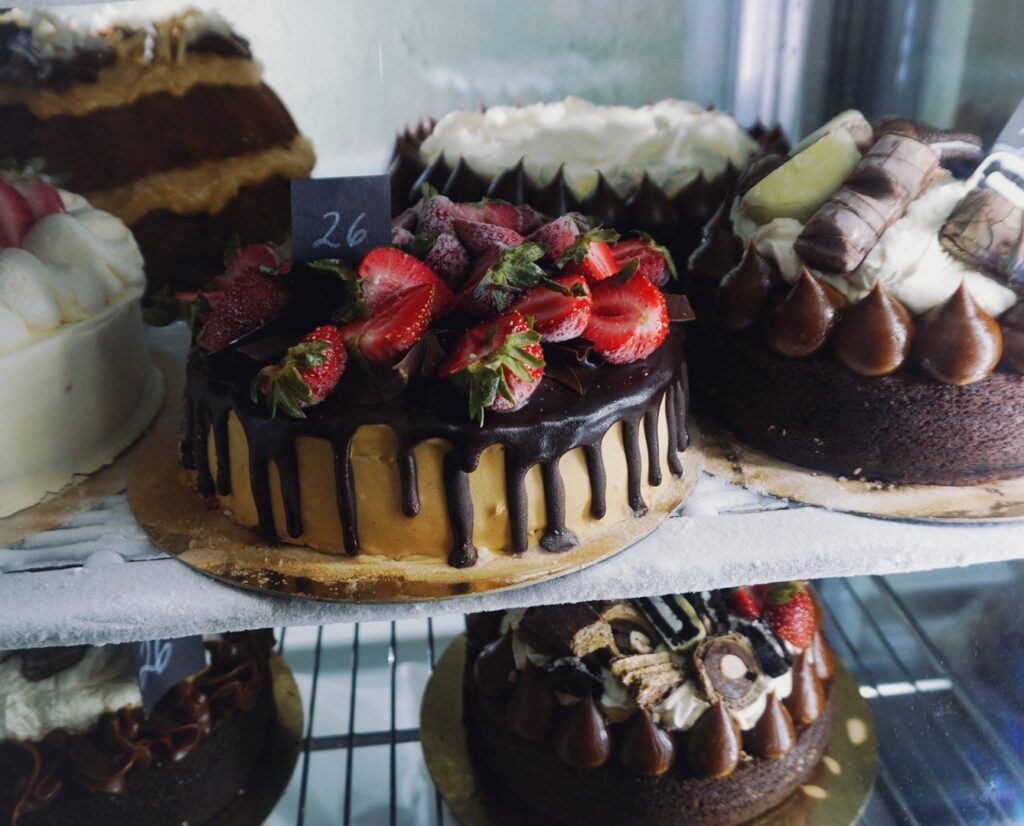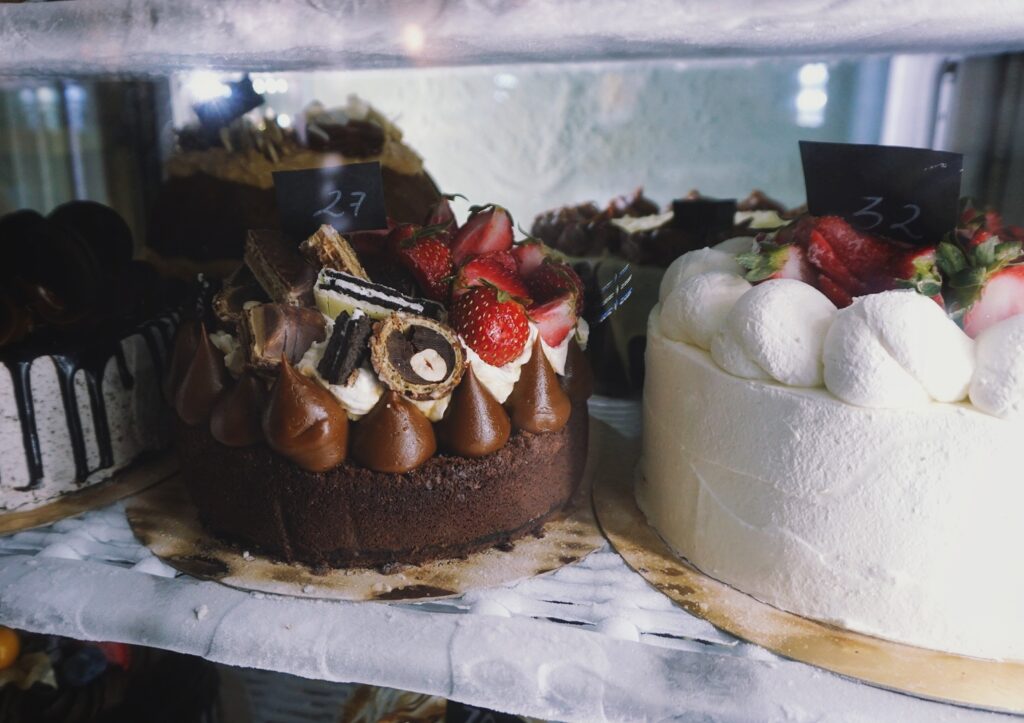 Dulce de Leche also have chilled displays of big and generously topped cakes for sale. If you live in Valencia, this is where you want to go to get your birthday cake (unless you're baking one yourself).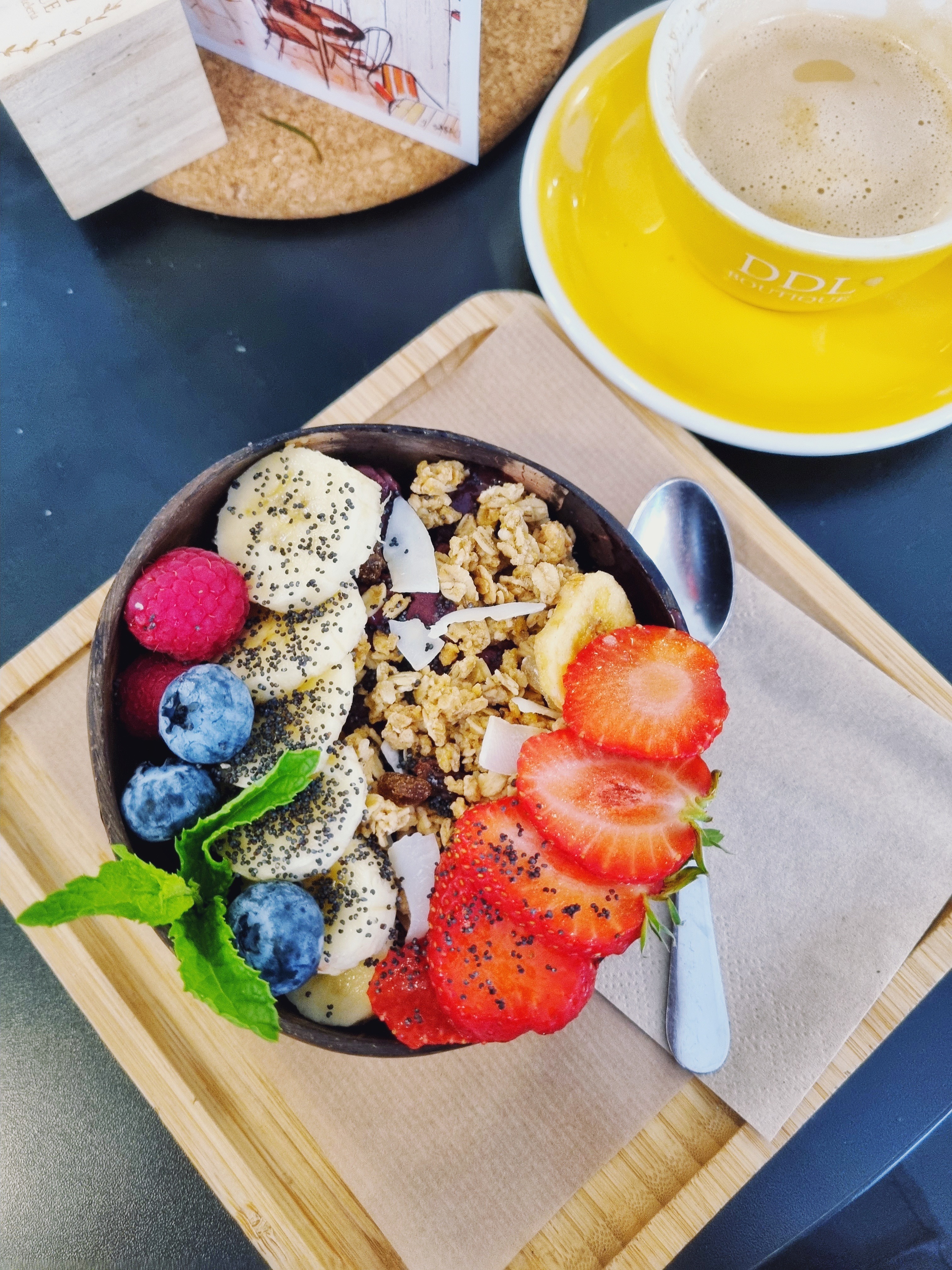 On two of the occasions we visited Dulce de Leche I had their Açai bowl, it was really, really good! It was the perfect breakfast in the heat, ice cold açai topped with fresh fruit, berries and granola, yum!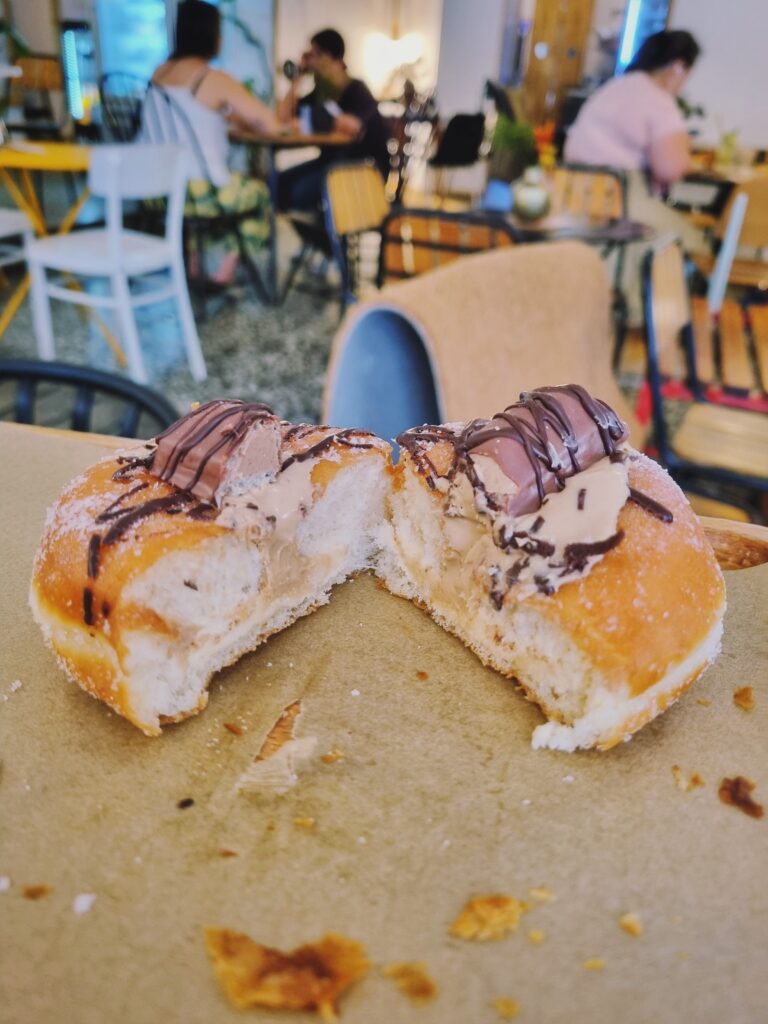 The Kinder Bueno cakes I saw at Dulce de Leche, inspired my Kinder Bueno Cinnabuns which were one of the best things I've baked.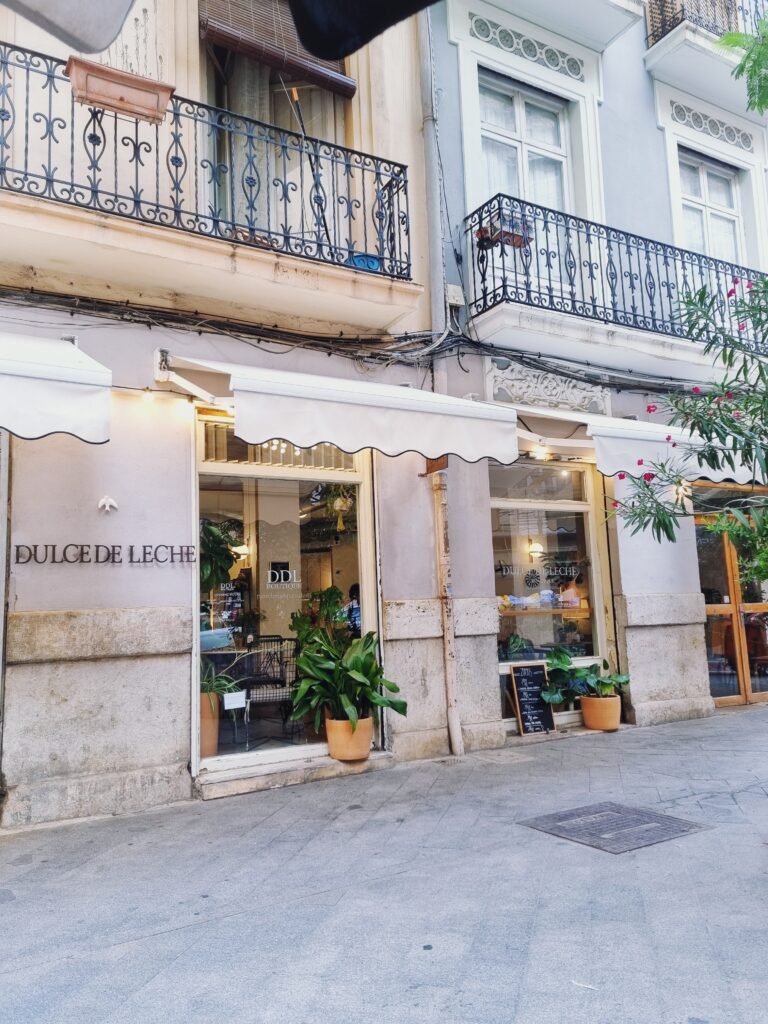 If you're visiting Valencia, make sure you stop in at Dulce de Leche. Thank me later ;)