Well, it's only taken until 2018 for someone to use our modern technology towards giving the size standards in the fashion industry a good shaking – Euveka have done that with A Mannequin That Goes Against The Idea of One-size-fits-all. Finally!
Euveka presented their shape shifting mannequin at the Consumer Technology Summit 2018 (CES 2018). It's a digital mannequin that accepts inputs on different measurements, and shape shifts quickly and seamlessly, morphing into different sizes and body types. Euveka call it "smart morphosizing".
While many of the leading fashion houses in the world work with a standard of stick thin mannequins and models, as if the world is full of humans who all consist of the same exact shape and size, this new digital mannequin from Euveka will allow designers to quickly and seamlessly shift their mannequin to fit all kinds of shapes and sizes. Whether you're designing for someone who is big, small, short, tall, pregnant, broad-shouldered, straight-hipped, and everything in-between.
Several isolated areas of measurement can be adjusted, from shoulders to bust, chest and waist, as well as hips, thighs and even height. Moreover, the general width or posterity of the mannequin can also be adjusted to cater to the many different shapes and sizes of humans.
Related: The News Year's Diet Culture Shitstorm
The mannequin isn't only intended for use in the fashion industry though. It will hopefully come in handy any time there's question of morphology (the study of the forms of things), such as in medicin, sports or security. A male version of the mannequin is also being developed and the company is also creating other body parts with similar capabilities, such as arms, lower legs, and feet, as well as parts that can mirror different postures and spine curves.
The Euveka mannequins are brand new on the market and the first are set to be shipped out in March, that is, to those who can afford them. They're not cheap. Monthly leasing contracts are set at 3,000 Euros a month, and buying one will cost you 96,000 Euros. But, for big fashion houses, that's pennies! And money well spent.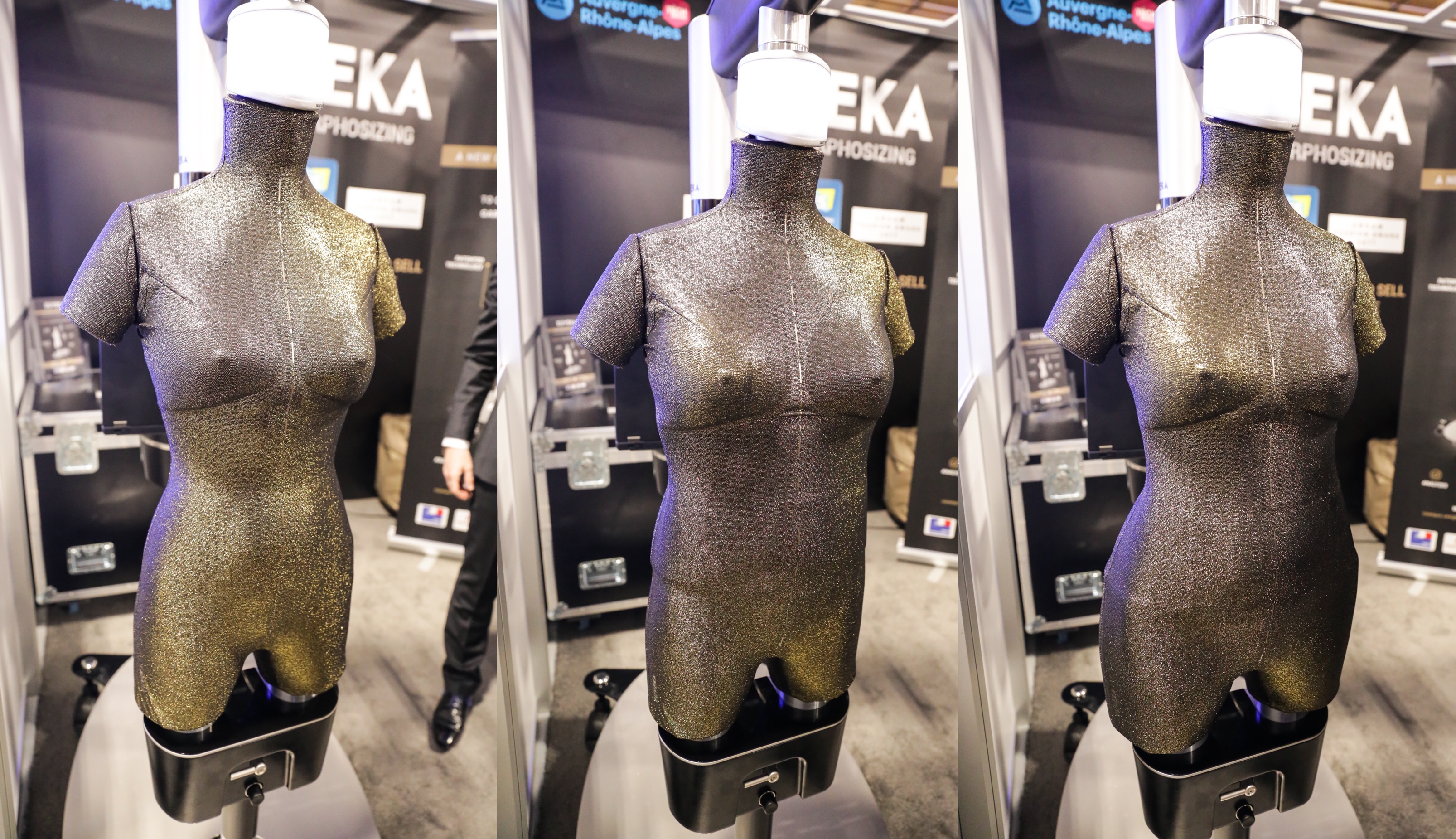 What are your thoughts on re-shapable (or morphosizing) mannequins?