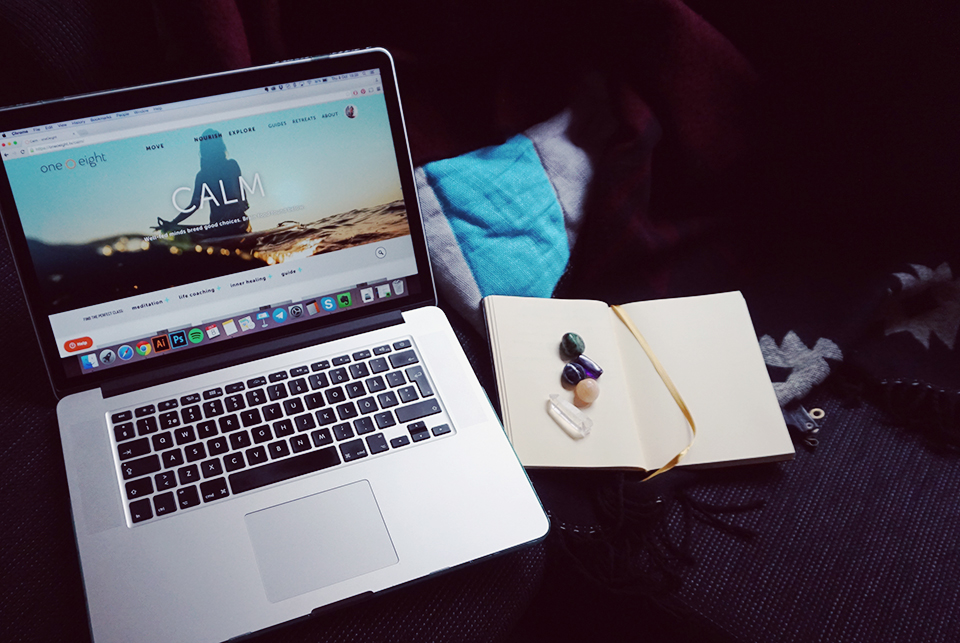 I've had a count down on my phone to 10.8 since the launch of the Kickstarter campaign for oneOeight in the beginning of September. So of course I was thrilled when I received an email yesterday afternoon giving me, as a backer of the project, early access to the site.
Inspired by a co-worker of mine who believes we should have more "events" in life (she typically makes an "event" of downloading the latest iOS by buying take away dinner and enjoying a glass of wine while browsing the new features). I followed her cue and set myself a cosy scene before logging in to explore oneOeight.tv.
oneOeight is an online platform created by Rachel Brathen (aka @yoga_girl). The site offers yoga classes, meditation, life coaching, inner healing, as well as nourishing cooking and baking classes. The content caters to different moods, feelings, and life situations. Basically, whatever you happen to need on any particular day based on what you are going through right in that moment.
I already love the site! There's so much content and so many yoga classes and healing videos I want to watch. I got up early this morning to fit in a 32 minute yoga session with Stephanie Birch, one of the oneOeight guides. A nice feature on the site is that you can filter classes based on how much time you've got; a 5 minute meditation up to a 90 minute yoga class.
I'm so happy to be a part of this feel good community.
P.S The  site is now live for everyone to enjoy! The Kickstarter campaign just ended with over 6,500 backers who pledged a total of $430,943.