I've got some exciting news for you today! This month, I'll be hosting the Grow and Flow Yoga Challenge on Instagram together with Kelly (@kellypenderyoga) and Loren (@lorenlotus)! Join us on the 20th until the 30th of April for 10 days of fun yoga flow and the chance to win some gorgeous prizes from our sponsors.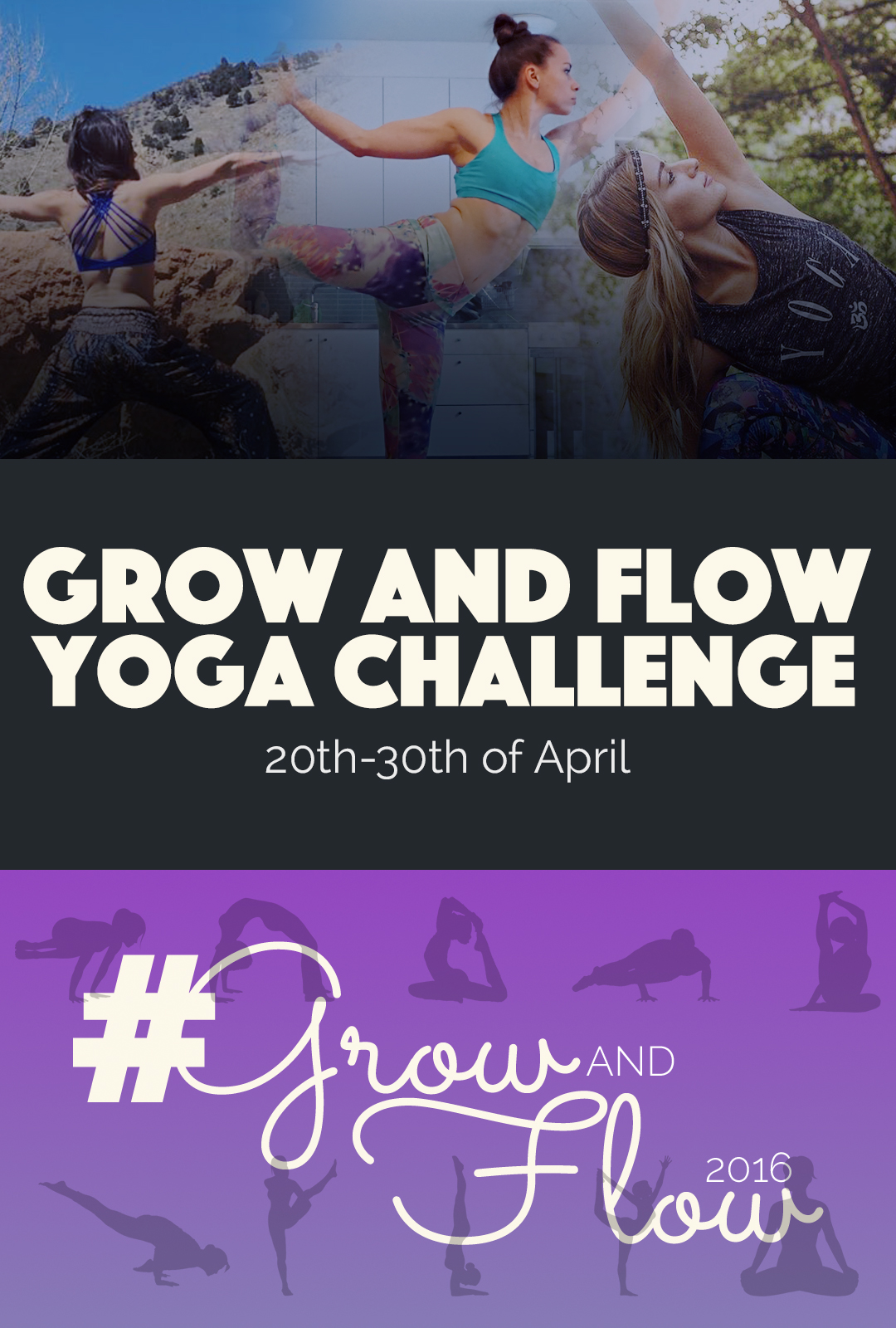 Announcing the #GrowandFlow2016 Yoga Challenge April 20-30th!
I've teamed up with Kelly from Denver, Colorado and Loren from Los Angeles, California. Together we'll be bringing you the Grow and Flow yoga challenge on Instagram, and hopefully we'll be flowing together with you too!
Related: Why you should join a yoga challenge on Instagram
Spring is all about transitioning, but we've decided to focus this challenge less on transition and more on self growth. Not just physically, but mentally and spiritually, tapping into our true authentic center and shining from the inside out. We hope you'll nourish your mind and body connection through yoga and self reflection by joining us in this 10 day yoga challenge.
Kelly (@kellypenderyoga), Loren (@lorenlotus) and I (@bananabloomblog) will be holding space for you from April 20th to 30th to allow ourselves – and you! – to grow, bloom, and shine through our yoga practice!
We've also partnered with a number of fantastic companies who will be gifting some of the yoga challenge participants with gorgeous prizes. We're so happy to be working with Bohemian Island, Onzie, IamVibes, and Inner Echo Malas on this challenge.
So, you wanna join the Grow and Flow Yoga Challenge?
Click on over to Instagram and join in! I'm looking forward to seeing you all and getting to flow in yoga with you throughout this challenge!
Hesitating to join because you're a beginner yogi?
In yoga, we're often too focused on getting the pose to look exactly like someone else. This isn't about how someone else is doing a pose or what their body looks like. This is about you, your body, and your growth. Everyone is different and all levels of practice are SO welcome to join the Grow and Flow Yoga Challenge!
Please feel free to add in any variation or modification that speaks to you each day. We cannot wait to be a part of this soul-loving journey with all of you!
Feel free to repost either of the below images to let us know you'll be joining! Remember to tag #GrowandFlow2016 so that we can find you, and so that you can share your journey and interact with other challenge participants!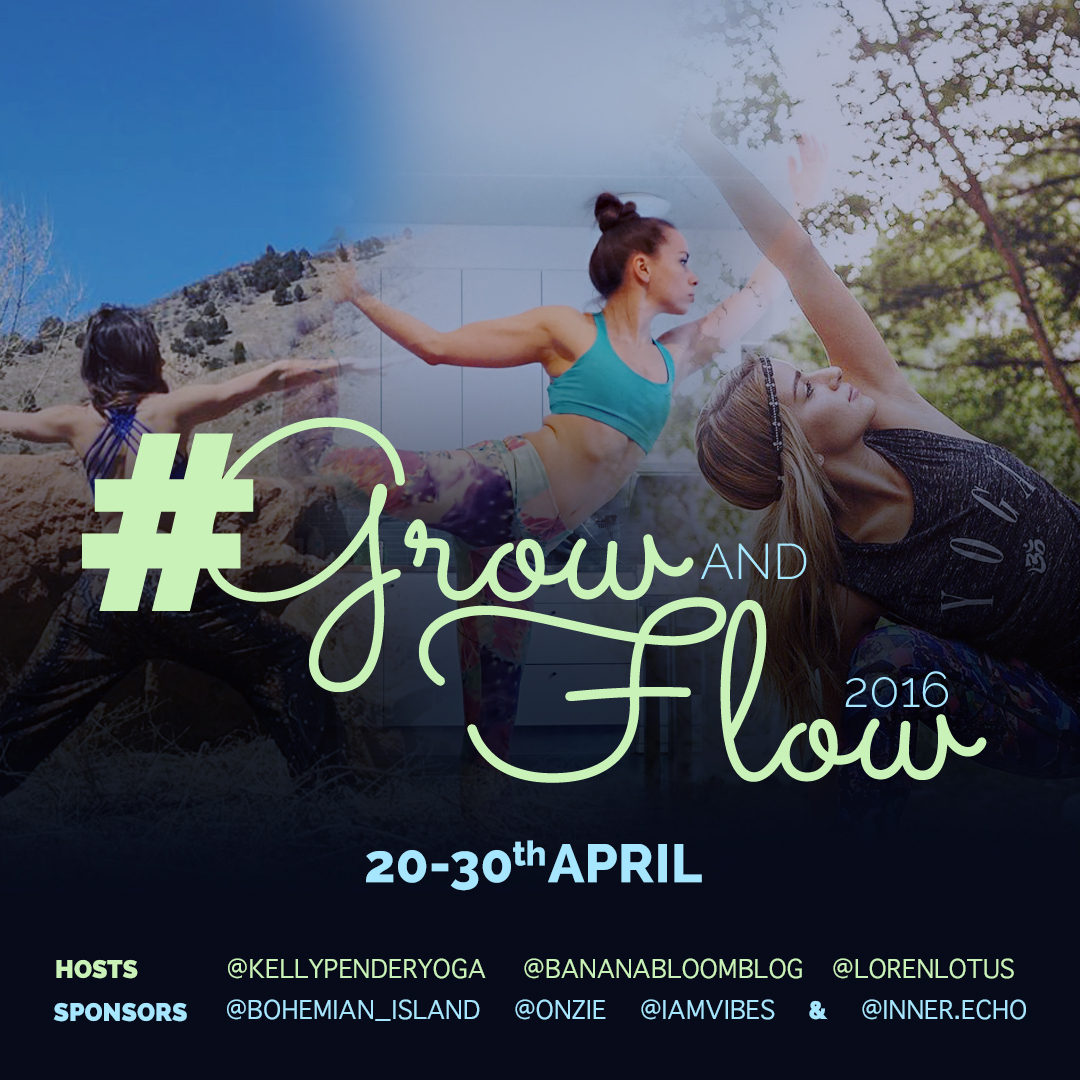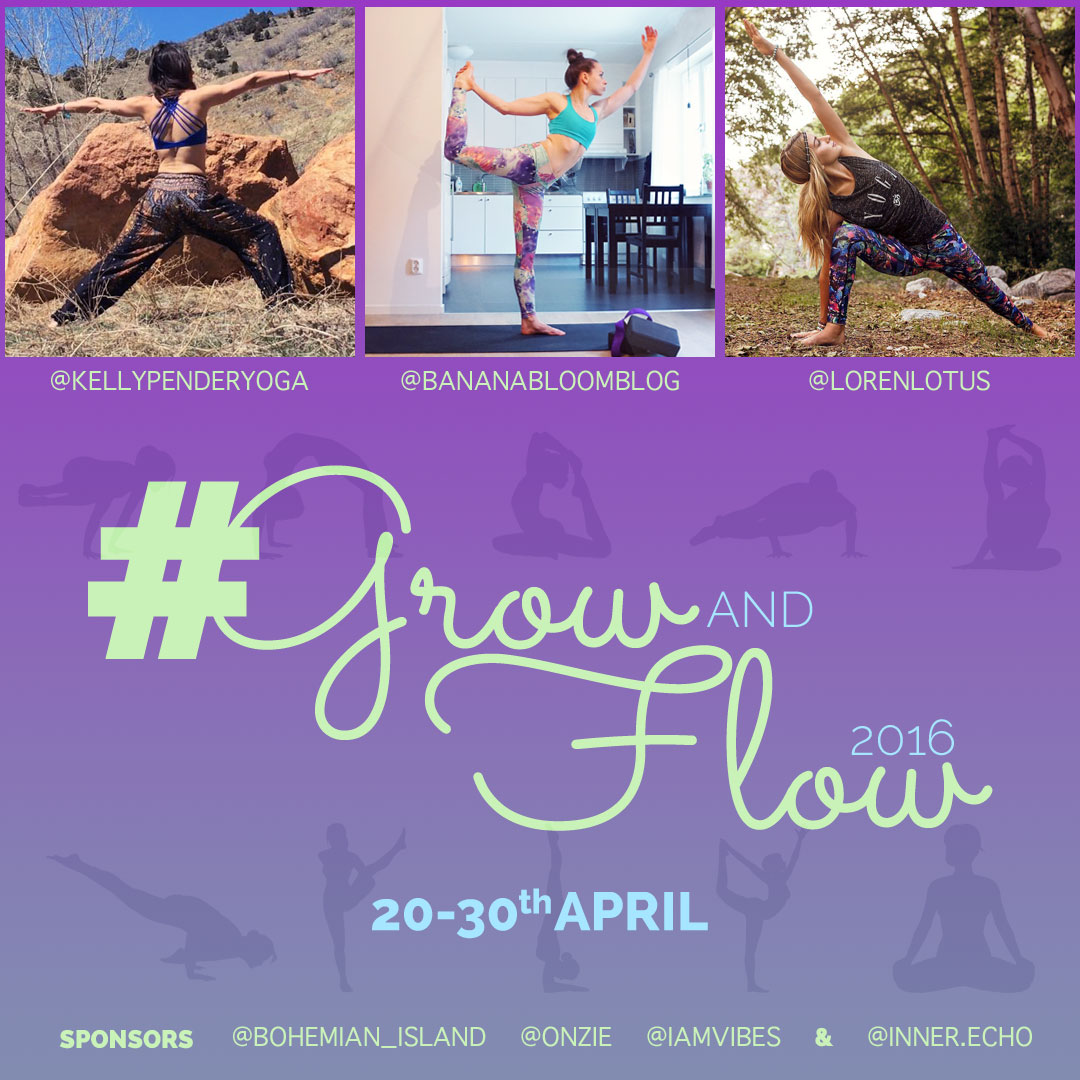 Hope to see you on the 20th of April!