Portland, Oregon has a tremendous amount of beautiful nature to explore. On our first day in the city, we took a walk through Portland Japanese Garden.
Wandering up the hills and through the tall trees of Washington Park, we made our way to the Japanese Garden. On our way we passed through the Rose Garden, which happens to be one of the things Portland is known for – their roses. You may have heard Portland referred to as "Rose City".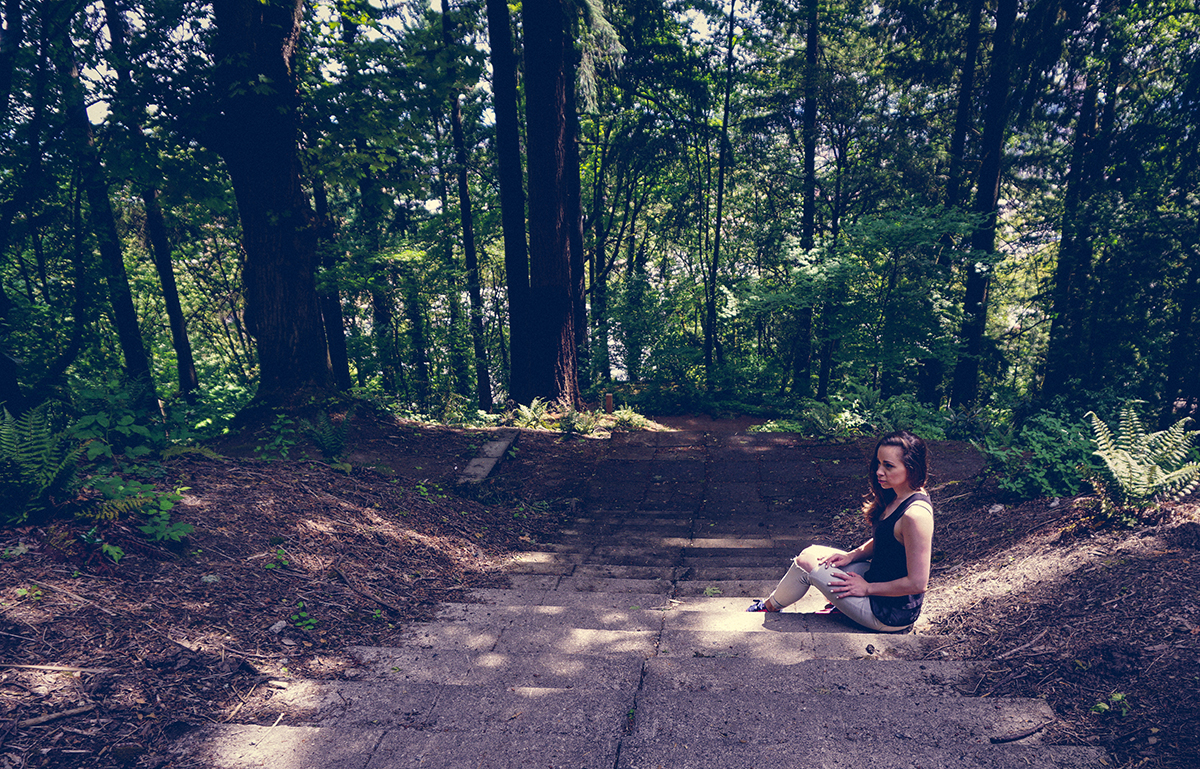 Imagine roses as far as the eye can see, and in every color imaginable. That's the Portland International Rose Test Garden for you. It's well worth a stroll through on your way to the Japanese Garden or the Oregon Zoo, both also located in Washington Park.
We'd just spent five busy days in New York City and decided to spend out first day in Portland wandering around and exploring. We set our sights on the Japanese Garden and it ended up being the perfect thing to do after spending several days in the bustling and busy NYC.
Taking a walk through the Japanese Garden was a nice relaxing experience. We were lucky to be there on a day and at a time when there weren't too many people there so we could stop and enjoy the views without having to elbow our way through to see the best sights.
I loved all the perfectly tended to trees and plants – imagine bonsai trees, only slightly bigger than you'd have in your home. And I couldn't help thinking "That would be a great spot to sit and meditate or journal" over and over again as we walked through the garden. It's hard to pick a favorite spot in the garden but if I had to choose, it'd be the little waterfall leading into a pond of koi fish. The way the sunshine peeked through the trees, hitting the water and saturating the green color of it was so beautiful. Add to it the orange and white fish swirling through the water – beautiful!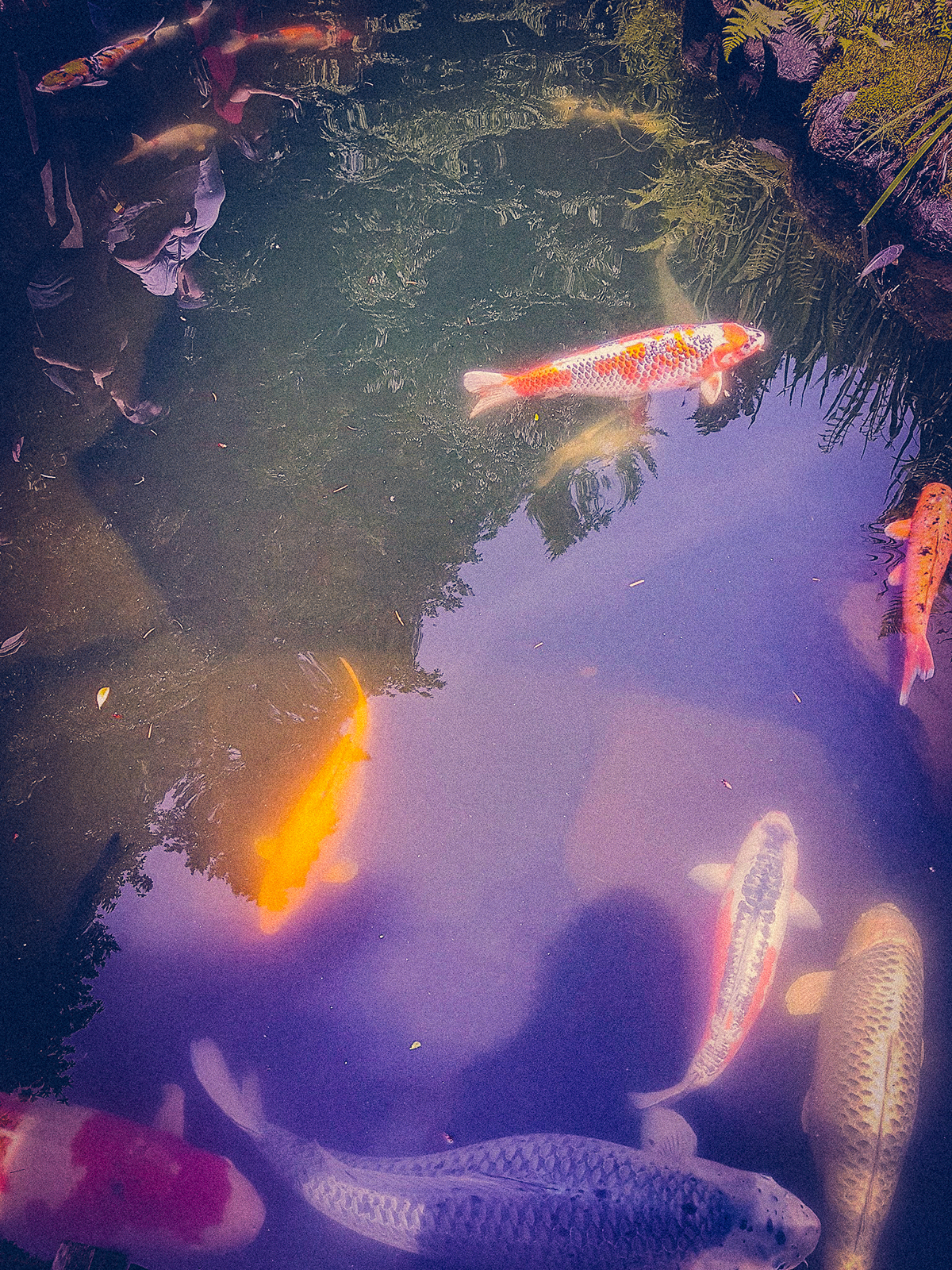 It's well worth a visit if you're in Portland and want to get out of the "city" for a bit. It's easy to get to, and if you're not up for walking there's a free shuttle bus that runs through Washington Park every 15 minutes, that stops at the different sights in the park, including the Rose Test Garden, The Japanese Garden, The Oregon Zoo, and the Archery Range among other stops.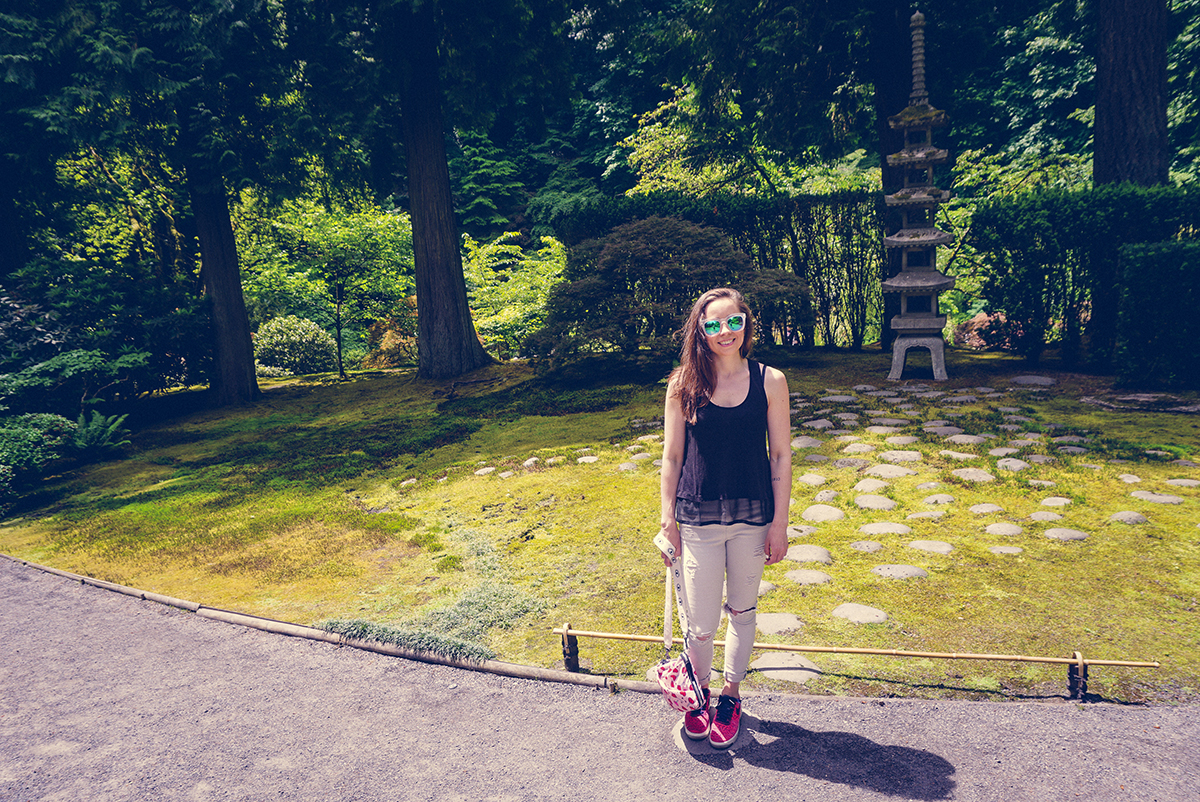 There's also a cute gift shop in the Japanese Garden and a fancy café where you can get real and correctly prepared matcha tea. We stopped by the gift shop on our way out of the garden and got two pretty Japanese mugs. Leave it up to me to always find a mug I love.
Follow me on Instagram @banana.bloom for more snapshots from my travels!