Sometimes, you've had a busy day and are so hungry the only things reasonable is to have Vegan Pizza & Donuts for Dinner.
We'd spent all afternoon touring the gorge waterfalls and arrived back in Portland city hungry for dinner. Thankfully, a quick search in google maps told us there was a popular pizza place nearby – that serve vegan pizza! So, without hesitation, we headed to Sizzle Pie for pizza.
Sizzle Pie have several locations in Portland  and offer both "regular" and vegan pizzas on their menu. Pizzas are sold by the slice and I ordered two of the ones that were on offer the day we were there. They did not disappoint! Super tasty and the bread was deliciously crispy, just the way I like it.
We also ordered a side of garlic knots with three dipping sauces – tomato, onion, and ranch – all vegan.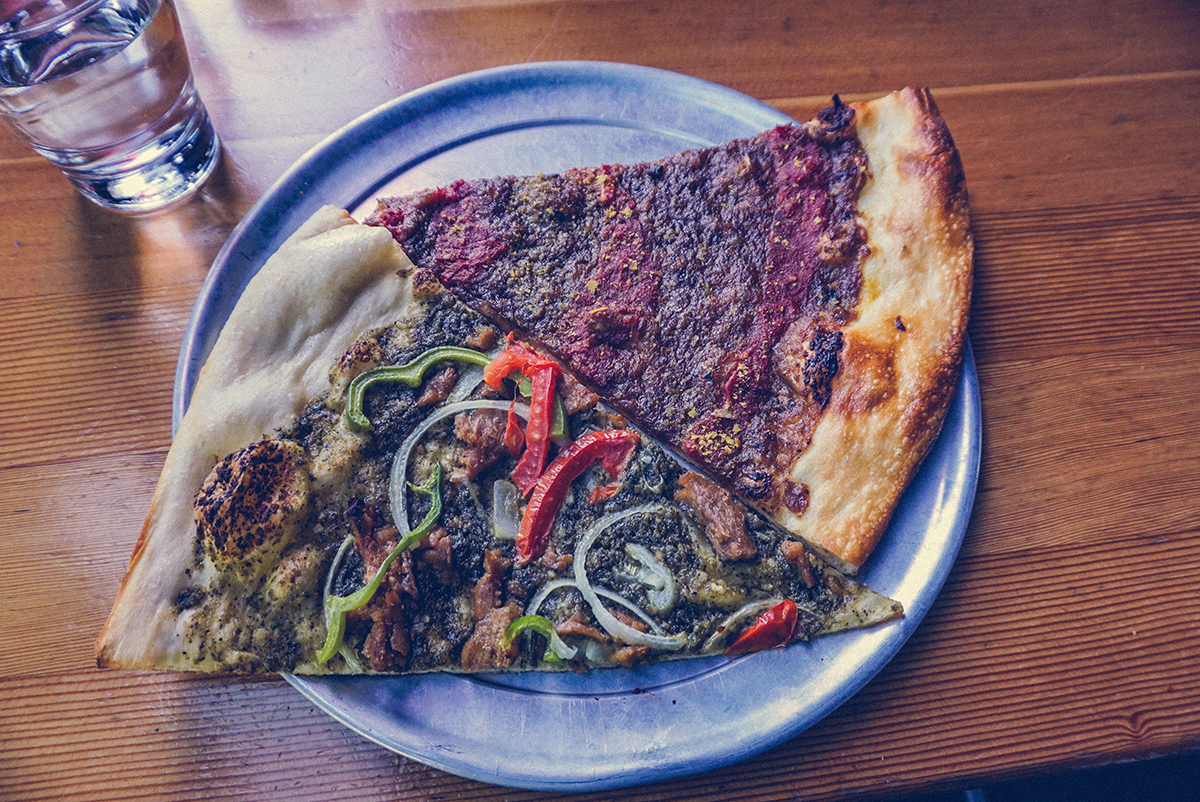 After pizza, we obviously needed dessert. Seeing as this was our last day in Portland, and we hadn't been to the famous Voodoo Donut yet, we knew that's where we needed to go to get our sweet fix.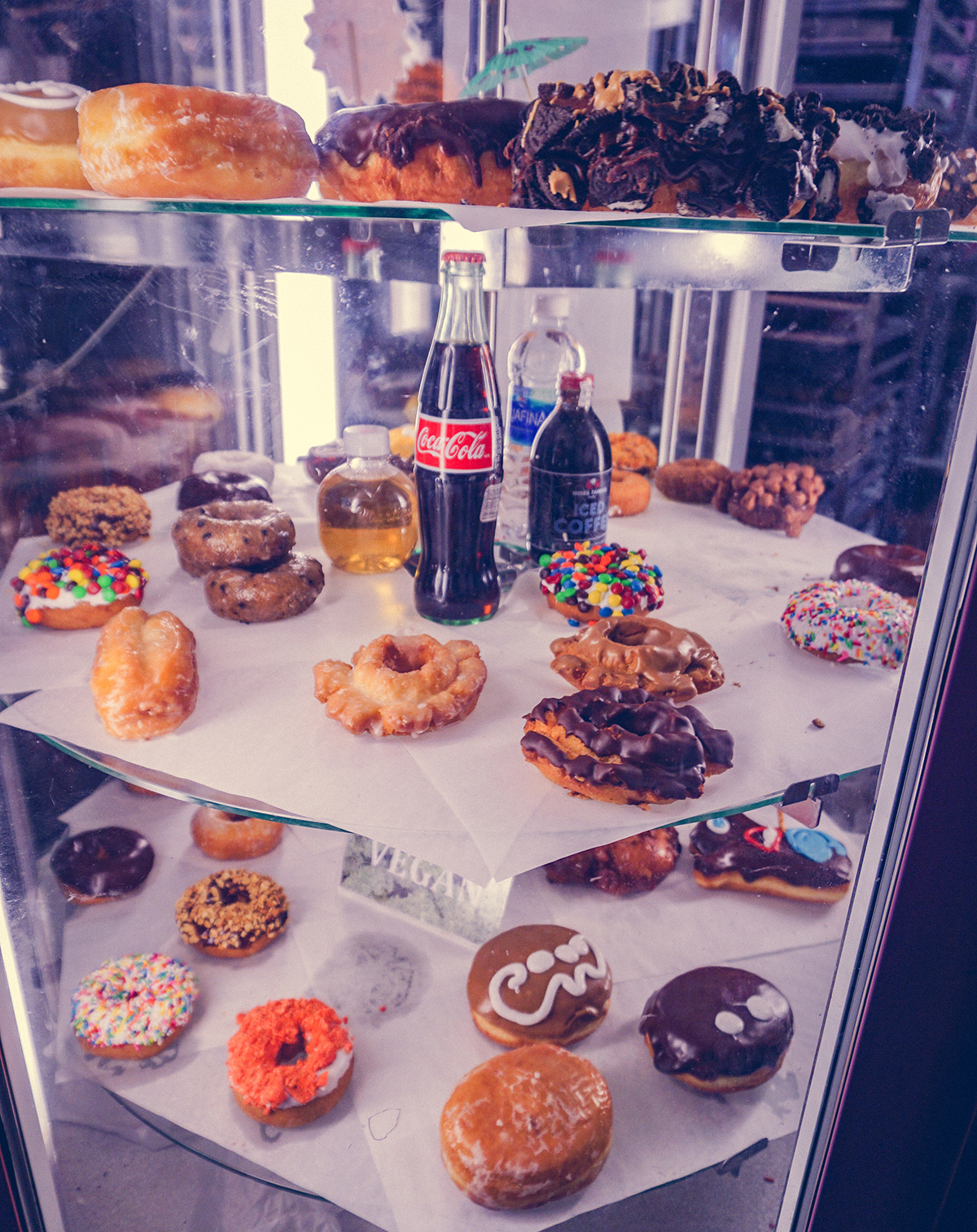 Voodoo Donut is a super fun and quirky place that are open 24/7. Yes, you read that right – this is the place to get your sweet fix, any time of day. Just like Sizzle Pie, Voodoo Donut have both "regular" and vegan donuts. And quite a few at that! Their donuts are colorful, fun, quirky and come in a pink box. The flavour combinations available are mind boggling and hint at how creative and imaginative the founders of Voodoo Donut are.
With so many options, I obviously couldn't just settle for one donut. So I got two. The one with peanut butter and cookie crumble was calling my name, as well as the maple donut. I wouldn't say they were the best donuts I've ever had, but they were good. My favorite was the maple donut, the peanut butter cookie crumble was a little bit disappointing. I found it to be kind of dry.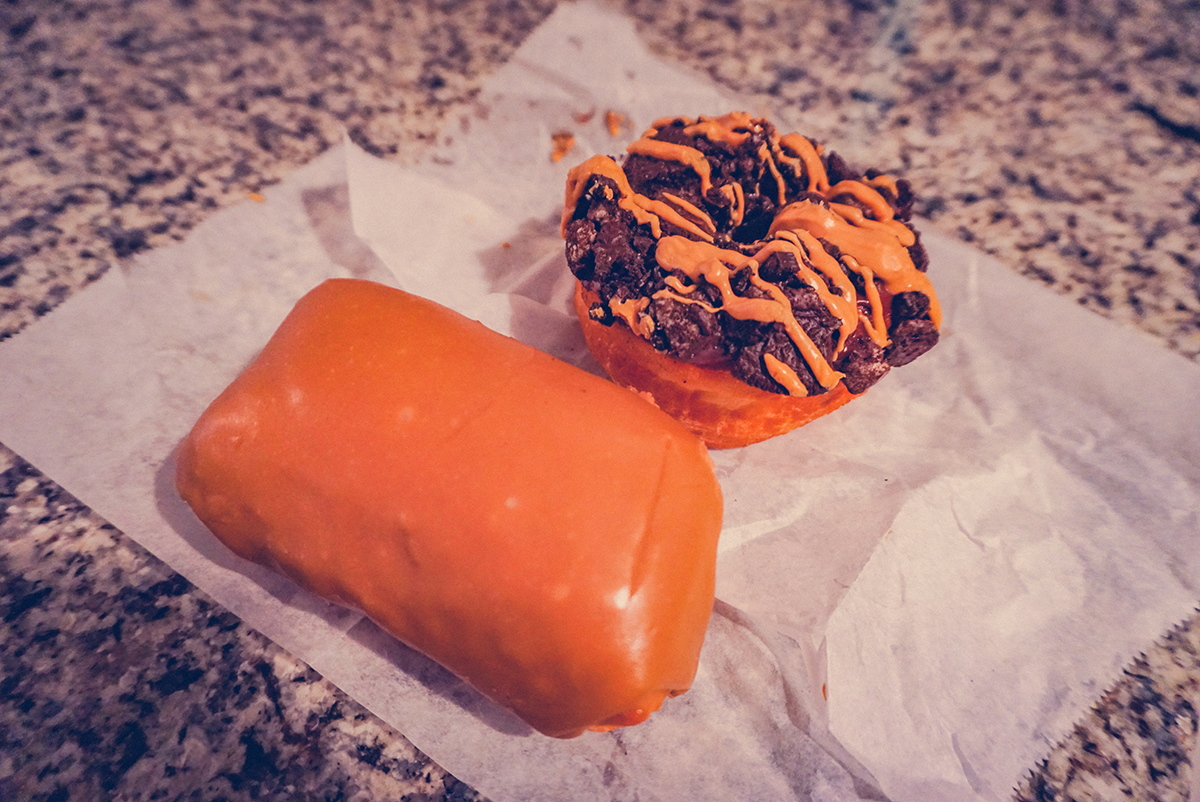 I'd definitely recommend you make a stop by Voodoo Donuts (and Sizzle Pie!) if you're in Portland though. It's kind of a must.