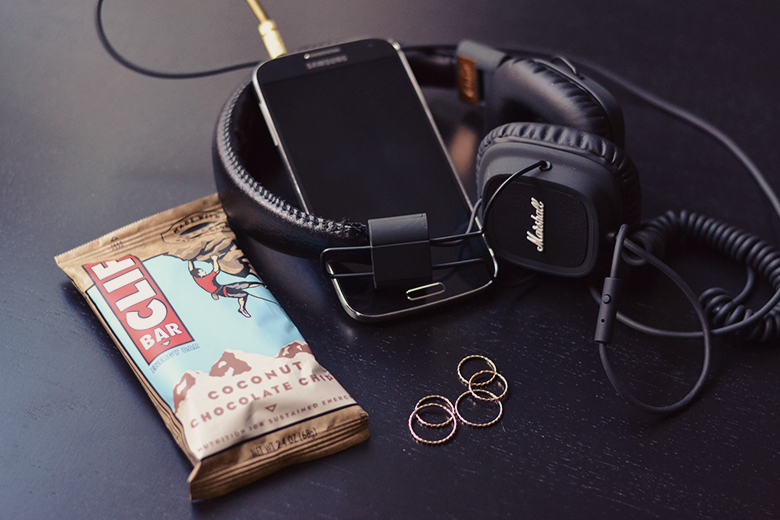 A co-worker of mine recently recommended RadioLab to me, which I soon discovered is a podcast gold mine full of excellently narrated episodes on the most interesting, odd, fascinating, and completely enchanting subjects.
Now I'm addicted, and my list of podcast subscriptions is constantly getting longer. Any time of day that does not require me to focus on anything other than whatever thrilling information is coming out of my headphones is spent utterly engulfed in unplayed episodes.
If you're not on the bandwagon yet, you best catch up! You're missing out on a world of knowledge that has the potential to make you smarter, more well spoken in social situations, and make your commute, power walk or laundry folding more interesting than you could ever imagine. So stop scrolling through those useless fitspo accounts on Instagram and feed your brain with one of my recommendations below.
— My top three favorite Podcasts right now —
RadioLab
Radiolab is a show about curiosity. Where sound illuminates ideas, and the boundaries blur between science, philosophy, and human experience.
Favorite episodes to date include: Sight Unseen, Fu-Go, The Trust Engineers, Juicervose, and 60 words.
Invisibilia
Invisibilia (Latin for "all the invisible things") explores the intangible forces that shape human behavior – things like ideas, beliefs, assumptions and emotions.
Favorite episodes to date include: Entanglement and How to Become Batman.
Love + Radio
Nick van der Kolk's Love + Radio features in-depth, otherworldly-produced interviews with an eclectic range of subjects, from the seedy to the sublime.
Favorite episodes to date include: Split Brain, Jack and Ellen, and The Man in the Road.
— In the process of discovering the following podcasts —
Serial
Serial tells one story – a true story – over the course of an entire season. Each season, we'll follow a plot and characters wherever they take us. And we won't know what happens at the end until we get there, not long before you get there with us.
99% Invisible
99% Invisible is a tiny radio show about design, architecture & the 99% invisible activity that shapes our world.
Freakonomics Radio
It started out as an article that then led to a New York Times Best seller (Freakonomics), a second book (SuperFreakonomics), a blog, a documentary film, a third book (Think Like a Freak) and a radio show. All from the authors Steven D. Levitt and Stephen J. Dubner.
Pop Culture Happy Hour
Pop Culture Happy Hour is a lively chat about books, movies, music, television, comics and pretty much anything else that strikes a nerve.
The Cracked Podcast
Cohosts Jack O'Brien and Michael Swaim, along with an impressive roster of guests, use the platform to identify and dissect pop culture tropes, debunk myths and generally try to reach the large demographic of people who would enjoy their site's content if only they'd learn to read.
Did I miss your favorite podcast or episode? Let me know in the comments below!