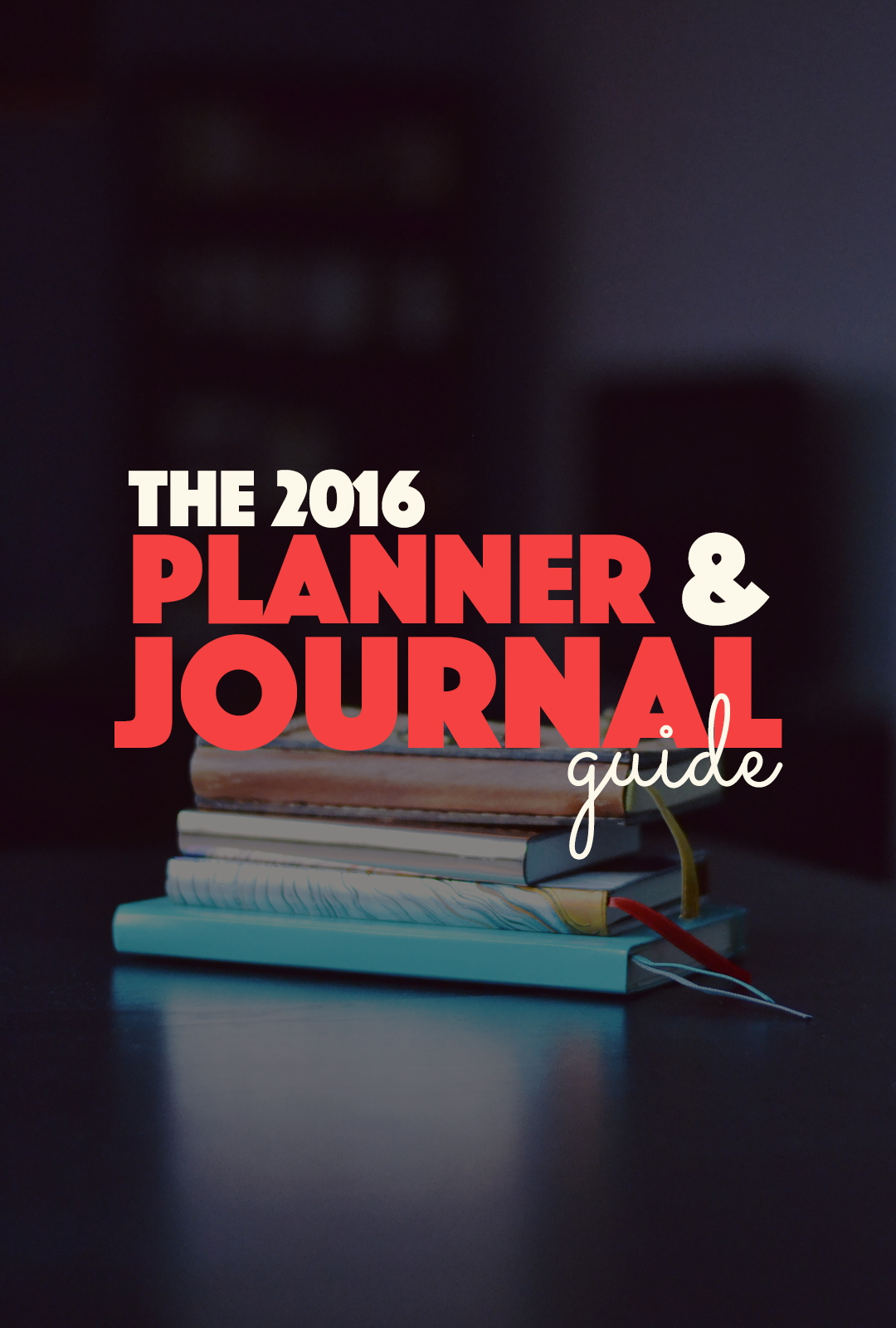 If you're like me, you consider choosing your planner, journal, or notebook kind of a big deal. Which is probably why it's taken me until now to decide on which planner to get for this year.
(In case you're wondering, I decided on a gorgeous thing from kikki.K, along with a bunch of accessories and extras so that I can design and personalise it. I'm ridiculously excited to get it!)
An offline planner may perhaps seem so last century, but I cannot encourage you enough to write by hand. Letting a pen swipe across a piece of paper feeds creativity on a completely different level than typing on a keyboard. And even more so when you personalise the pages with colors and accents.
Journaling, planning, or doodling by hand can also be a great way to relax. As is allowing your creativity to flow by cutting and pasting together little notes, stickers, and accents to your book. There is an absolute ton of videos on YouTube from people showing how they've set up and personalised their planners, so check that out for inspiration.
Here's your total guide to finding the planner or journal that feels just right for you.
The 2016 Planner and Journal Guide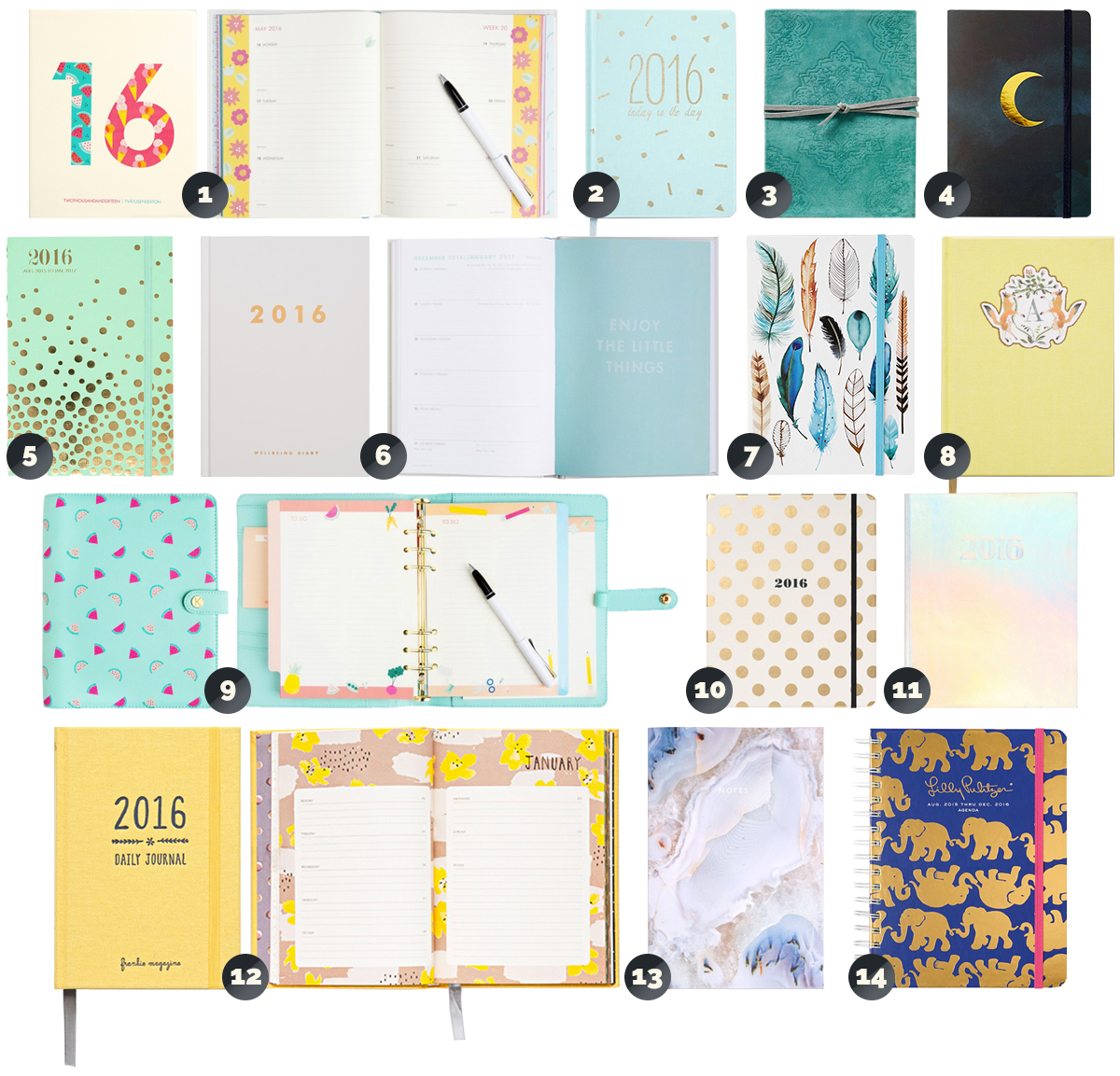 1. kikki.K 2016 Weekly Diary Large Cute | 2. 2016 Inspiration Diary by Cotton:on Typo | 3. Turquoise Baltic Journal | 4. Luna Journal | 5. 2015-2016 Paper Source Mint & Gold Foil Confetti Stitch-Bound Planner | 6. kikki.K 2016 Wellbeing Diary: Inspire | 7. Feather Journal | 8. Monogram Crest Journal | 9. kikki.K Watermelon 2016 Time Planner Cute | 10. 2015-2016 kate spade new york Gold Dot Planner | 11. Monochrome A6 2016 Diary | 12. Frankie Diary 2016 | 13. Blue Agate Notebook | 14. 2015-2016 Lilly Pulitzer Tusk in Sun Planner
Planner and Journal Accessories and Accents
Designing and personalising your book can be done with a ton of different accessories like stationary, notecards, glitter tape, coloured pens, stickers, and adhesive notes. Here's a couple of suggestions of things you can use to spice up your journal.

1. Dual ended colored pencils | 2. Sicci Gold Pen | 3. Gold Ribbon | 4. Gold heart paper clips | 5. Mini Wooden Pegs | 6. Adhesive Note Pineapple
Do you plan and journal by hand or digitally?