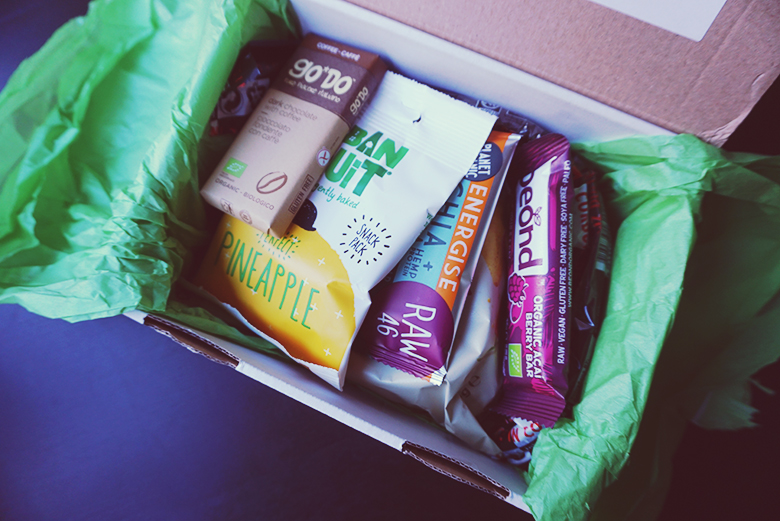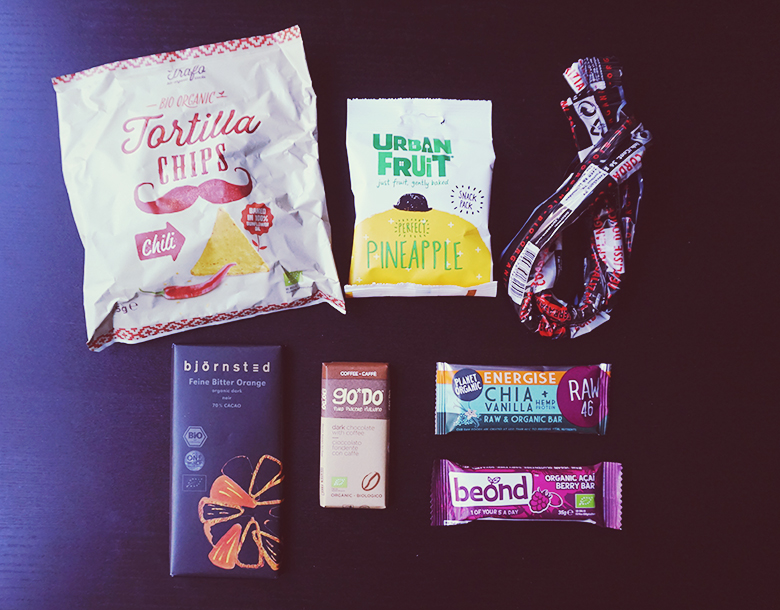 Quick disclaimer: I was contacted by Veganboxen about trying one of their boxes for review. I've been curious about their subscription service for a while so I accepted their offer. Just to be clear, this review is my true and personal opinion of what I thought of Veganboxen.
Veganboxen offer a monthly subscription to a box full of vegan snacks. Each month new and different snacks are sent out to subscribers. A lot of the products are fresh on the market and not yet in stores, or hard to find.
This month the box included a bag of organic chili flavoured tortilla chips, a small bar of espresso flavoured chocolate, a large bar of orange chocolate, a chia vanilla bar, an açai berry bar, liquorice and a bag of dried pineapple.
I thought the box had a good mix of sweet and savoury, bound to suit a wide variety of preferences. I'm often very quick to try new products on the market, and I have good organic and vegan grocers in my city who are good at stocking their shelves with fresh finds, but Veganboxen still managed to introduce me to some new products that I'd never tried before. I particularly liked the chili tortilla chips and was surprised at how much I liked the orange chocolate (I'm not usually a fan of that particular flavour).
If you're curious about eating more plant based food and trying more vegan stuff then Veganboxen is a great start. I think it's also a great service for people who live in areas where it's hard to get hold of vegan or organic products. Another thing that I really liked about this box was that it's small, and was delivered through my mail box. Had it been a bulky package I needed to go and collect at the post office it would have sort of defeated the purpose (ie then I might as well just go shop for my own snacks) I was pleasantly surprised to have it arrive on a Friday, in my mail box, a box full of treats for the weekend, served to me in the comfort of my stretchy home pants!
If you're curious to try Veganboxen, they're offering Banana Bloom readers a special discount code. Enter "BANANABLOOM15" at checkout to get 15% off your purchase.