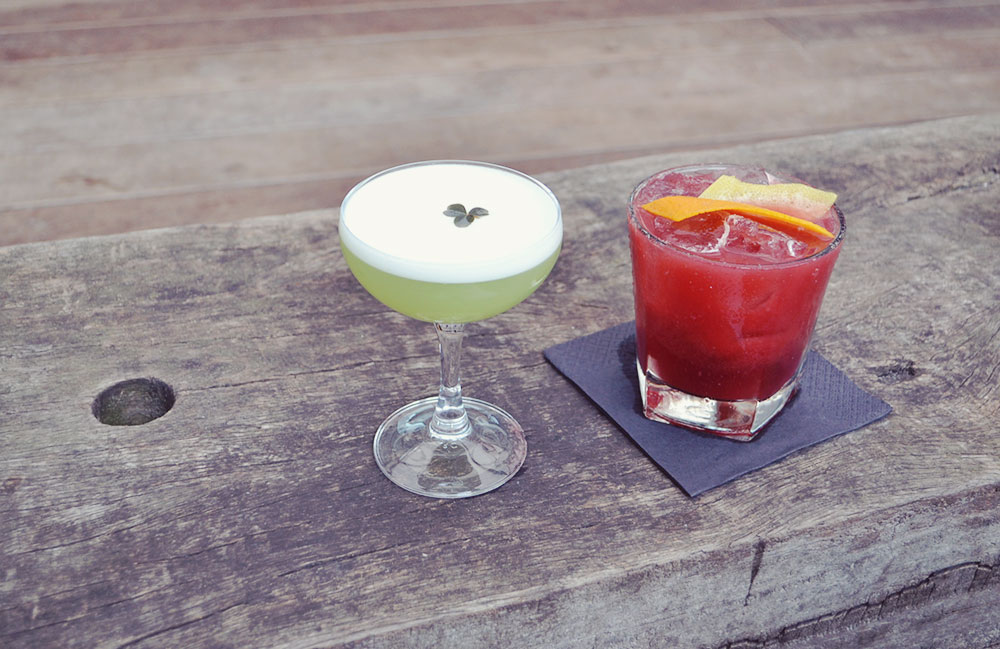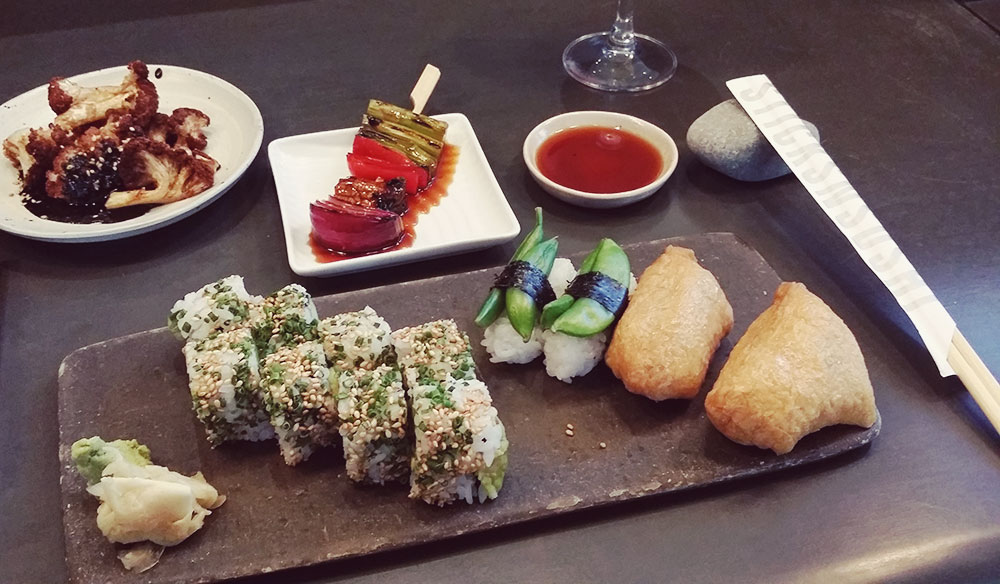 We had a lot of great food experiences in Copenhagen, and one of the best was Sticks 'n' Sushi.
Sticks 'n' Sushi have 14 locations in Copenhagen and are said to have "the best sushi outside Japan". One of their locations is on the top floor of the Tivoli Hotel, which happened to be where we were staying. Attempting to book a table a day or two in advance proved to be impossible; the place is booked at least 5 weeks in advance. However, our concierge reassured us that we might be able to get one of the walk-in tables if we don't mind the 30-60 minute wait. We weren't going to leave without trying.
On Saturday evening we stepped inside the elevator and headed up. The second the elevator doors open on the 12th floor the flurry of activity from the open kitchen of Sticks 'n' Sushi hits you like a surprise party. It was a striking contrast to the quiet hallways of our hotel room two floors below. The 12th floor houses both the restaurant and the sky bar, complete with a large terrace and beautiful views. We asked for a table for two and were lucky enough to get a waiting time of only 30 minutes; just enough time to relax on the terrace with one of the sky bar's impressive cocktails.
The walk-in tables are located right next to the open kitchen and guests are asked to remove their shoes before being seated. We sat facing the kitchen and got an excellent view of the chefs at their assigned stations. There was the guy on the grill making yakitori, the woman on the deep fryer, the woman making uramaki and the guy making maki, each of them artists in my eyes.
The menu is extensive and took us quite some time to figure out. There are set menus with suggestions for large or small groups and the á la carte is a small booklet with page after page of different types of sushi that you order by the piece or roll. There is also no shortage of vegan and vegetarian options.
After much deliberation, I decided on the fried cauliflower with black sesame seed truffle sauce, the mixed greens yakitori, the Mamma Mia roll (8 pieces with avocado and cucumber rolled in chives and wasabi sesame), 2 pieces of sweet pea nigiri and 2 pieces of inari (tofu nigiri with ginger, shiitake and sesame). Every single bite was delicious. We both struggled to keep a conversation going through all of our oohing and ahhing. Our dishes left us full, but we couldn't help yearning for more.

5 out of 5 bananas
Excellent food, great atmosphere, friendly and attentive staff. I would definitely eat here again and would recommend this restaurant.