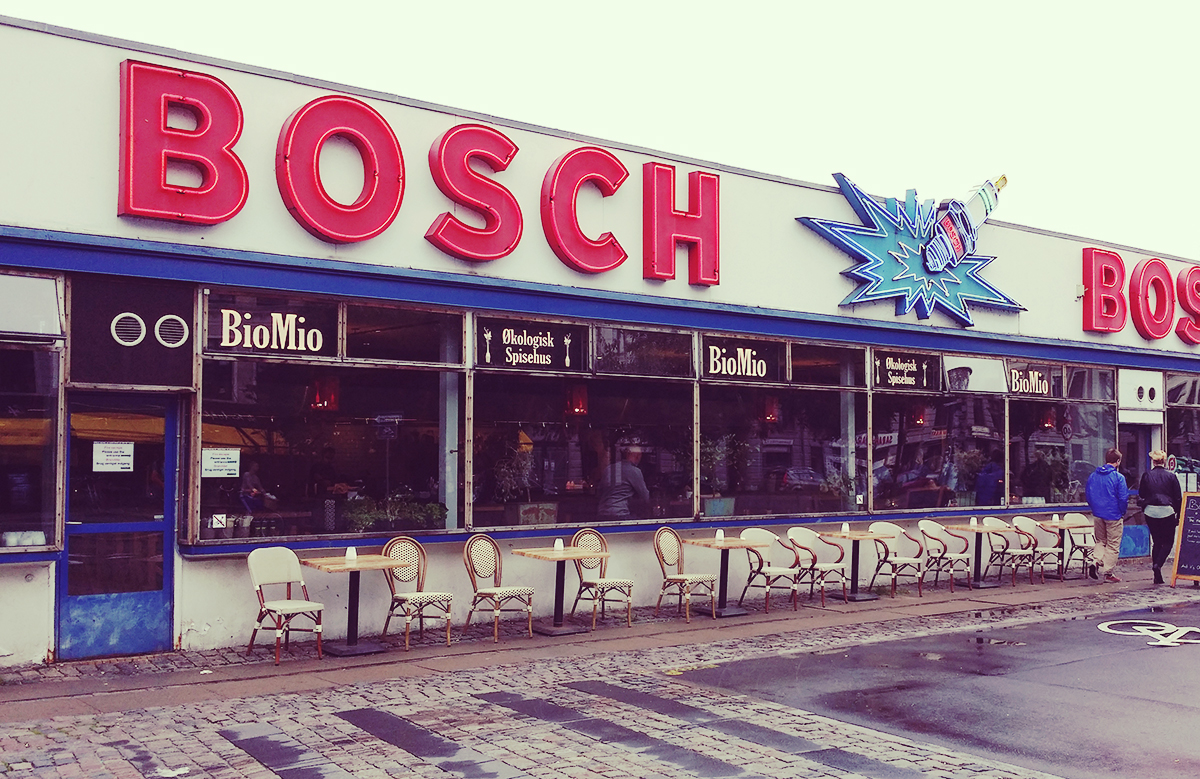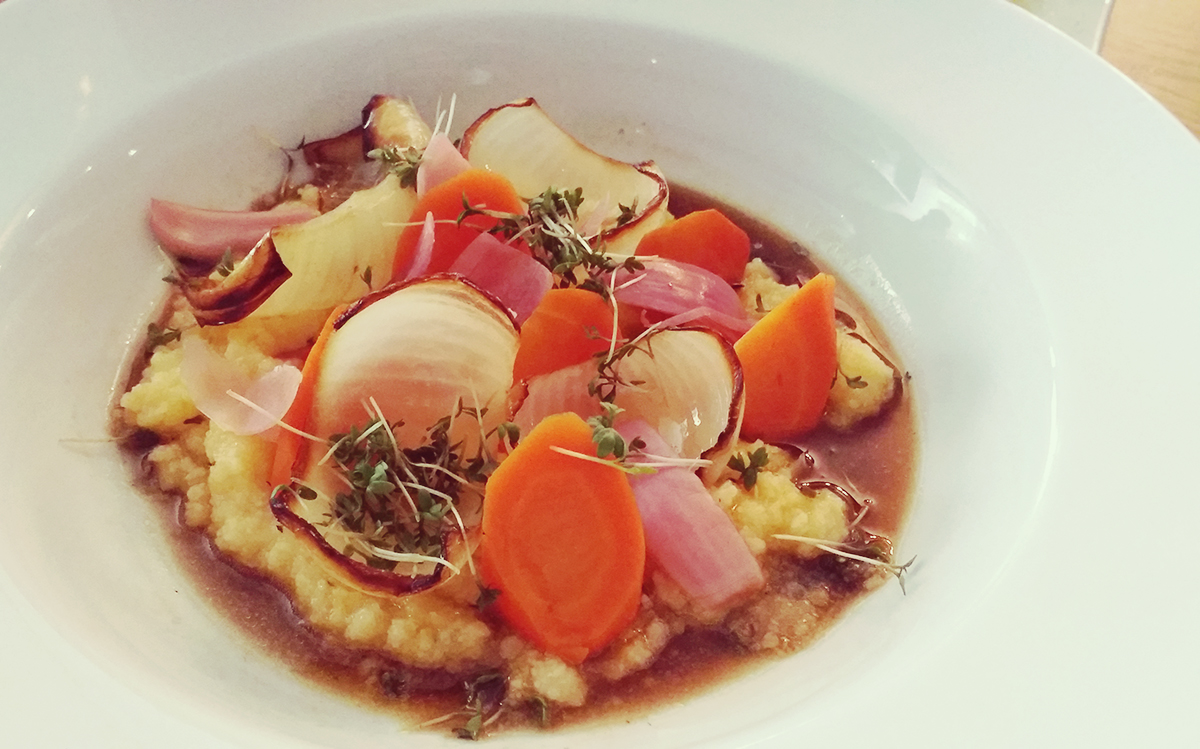 We recently visited Copenhagen for a weekend vacation and I made sure to do some research beforehand and jotted down the addresses to a couple of restaurants, cafés, and shops I wanted to visit.
I found BioMio listed somewhere as one of the top vegetarian restaurants in Copenhagen. We decided to give it a try on our first night in the city. BioMio is an all organic restaurant that serves both non-vegetarian and vegetarian dishes, including some vegan options. Our visit was on a Thursday evening and we had no difficulty getting a table. The restaurant is big and open with high tables as well as a lounge-like area with a slightly more intimate atmosphere and smaller tables.
We were served delicious warm bread with organic olive oil while waiting for our food. I ordered the vegan main which was creamy polenta with steamed and grilled onions, pickled red onions, onion stock & cremolata. It sounded a little bit heavy on the onion, but I was willing to give it a go. Unfortunately, it was exactly that… a lot of onion, yet surprisingly lacking in flavour. You'd think that all that onion would give it more of a punch but the overall impression it gave was uninspired and bland.
Although I like the concept of BioMio and their mission to only use organic products and produce, if given the opportunity, I'm not so sure I'd return.

2 out of 5 bananas
Lacking in flavour, uninspired and unsatisfying. Will likely not return or recommend.