With the increased popularity and recognition of veganism, it's not particularly difficult to survive as a vegan in a city like Stockholm. The list of places you can go to grab a vegan bite to eat or shop for animal free groceries is constantly growing.
So, instead of attempting to list all of the vegan friendly venues in Stockholm, here are some of my favourites: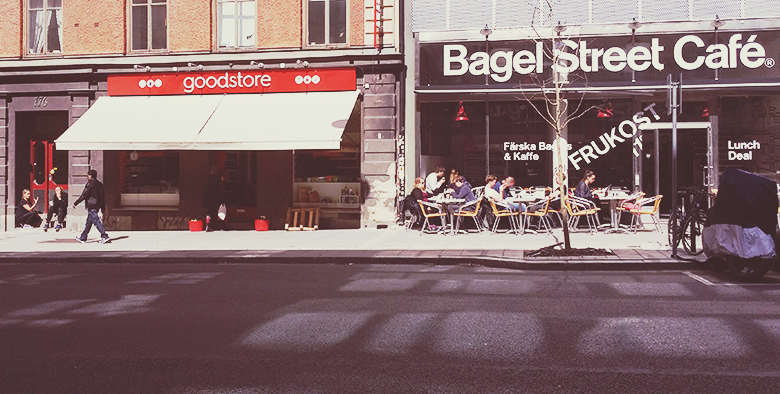 GOODSTORE
Location: Skånegatan 92 (Nytorget)  and  Hornsgatan 176 (Hornstull) | Website: Goodstore.se

I've been a big fan of Goodstore ever since they opened nearly ten years ago. Goodstore is an adorable little grocery store that stocks all vegan and mostly organic products. They've got everything from fresh organic vegetables to toiletries and vegan tortellini. They recently opened a second, slightly bigger, location in Hornstull in Stockholm.
BAGEL STREET CAFÉ HORNSTULL
Location: Hornsgatan 174 | Website: Bagelstreet.se

Much thanks to encouragement from the staff of Goodstore (mentioned above) a lot of the restaurants and cafés in the Hornstull area are catering to vegans. Bagel Street café is one example of this, they've expanded their menu to include several vegan options, and they're not your usual piece of bread with slice of tomato on it. Their bagels are packed with good stuff like vegan cream cheese and jam, vegan chick'n, hummus, avocado and peanut butter and jelly.
GÖTGATSBACKENS HÄLSOKOST
Location: Götgatan 21 | Website: Gotgatsbackenshalsokost.se
This little hole in the wall on Götgatsbacken sells pantry staples and some hard to find products and ingredients, such as mesquite powder and vegan protein powders. They also have a big wall of holistic medicine for those interested in natural medication.
GRYNINGEN
Location: Folkkungagatan 68 | Website: Gryningen.eu

Gryningen seem eager to keep up with current trends within the health and veggie industry. They stock groceries, fresh vegetables, pantry staples, snacks and have a big stock of holistic medication and natural organic beauty products and makeup. They also offer popular and trendy products like raw treats, green smoothies and acai.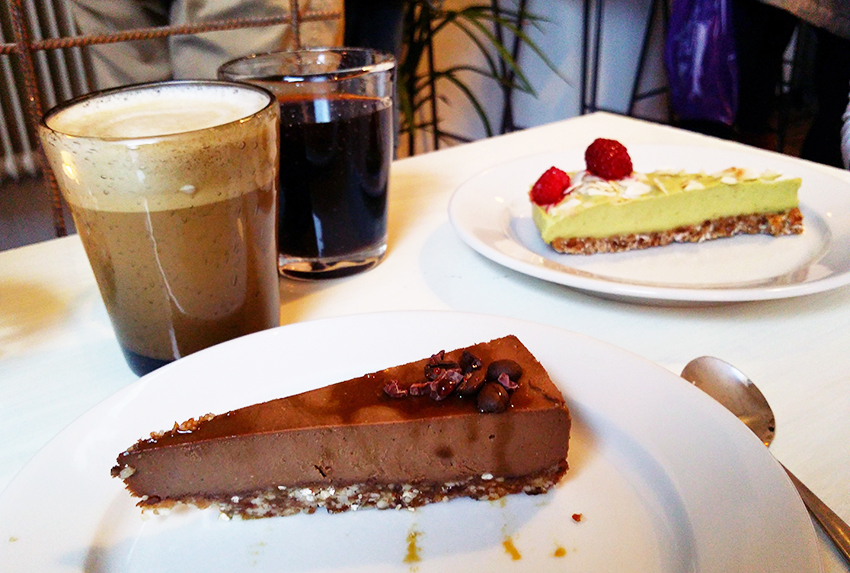 STHLM RAW
Location: Långholmsgatan 11 | Website: Sthlmraw.se
Sthlm Raw opened in October 2014 and has already become wildly popular. The little café is often packed with people so go early if you want to get a seat. Sthlm Raw offer raw food, raw cakes, smoothies, juices, and raw balls. They switch up their menu from day to day so there's always something new and exciting to try with each visit.
MATAPOTEKET
Location: Bondegatan 6 | Website: Mainlyraw.se
Matapoteket is a raw food café that offer lunch, raw cakes, juices, smoothies, and other health foods. Their daily lunch menu usually includes dishes like raw falafel, pizza or tapas. You can get lunch to eat at their café or to go, and they also offer raw food takeaway meals for dinner. And everything is vegan, of course.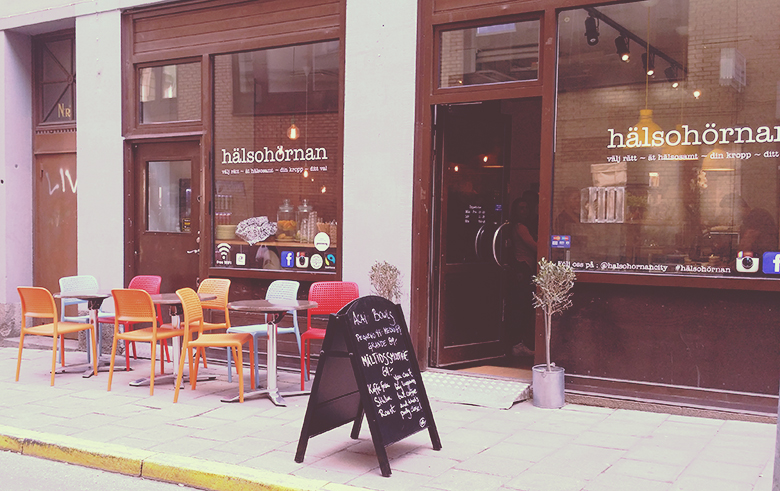 HÄLSOHÖRNAN
Location: Olofsgatan 6 | Website: Facebook page

Hälsohörnan (that's Swedish for "the health corner") is a favorite among health and fitness enthusiasts for their nutritious meals and snacks. They're not completely vegan but have several vegan options on the menu, including raw treats and acai bowls. My favorite is their "mix your own"-salad bar, where you can ask them to throw together good stuff like hummus, beans, fresh fruit, tofu and a plethora of vegetables. They've also got plant based milk to suit your coffee preference.
FALAFELBAREN
Location: Hornsgatan 39 | Website: Falafelbaren.se

If you're a fan of falafel then you won't want to miss Falafelbaren, they make the best falafel in Stockholm. Their menu includes an array of falafel combinations: have it in pita bread, in a wrap, with French fries or as a salad with pickled cabbage, hummus and tahini dressing. Deeeelish!
LAO WAI
Location: Luntmakargatan 74 | Website: Laowai.se
Lao Wai serve traditional Chinese vegetarian cuisine. They're completely vegan with no meat, fish, eggs or milk in their kitchen. They are very particular about using good and fresh ingredients, and refrain from use of low-quality substitutes.
FARANG
Location: Tulegatan 7 | Website: Farang.se
You might be surprised to learn that fine dining restaurant Farang offer a completely vegan set menu, as well as several vegan options on their á la carte menu. I wrote a post about my dining experience at Farang (check it out here). If you're looking for a fancy or romantic vegan dinner venue then Farang is the place to go!
PIZZERIA O MAMMA MIA
Location: Kungstensgatan 60
O Mamma Mia offer an impressive menu including around 30 different completely vegan pizzas. The pizzas are topped with fresh vegetables, vegan cheese and vegan meat substitutes. The combinations are endless so expect to be spoiled for choice!
HERMANS
Location: Fjällgatan 23B | Website: Hermans
Vegetarian restaurant with a view overlooking the city. Beautiful and delicious daily buffet of vegetarian food, but go on Wednesdays for "Vegan Wednesdays" when the buffet is all vegan. In the summer time their patio is open and they barbecue daily.
— HONOURABLE MENTIONS —
KLANG MARKET
Location: Hornstull shopping centre | Website: Klangmarket.se
Café and restaurant where you can grab a glass of wine or beer with your food, simple dishes with vegan options on the menu. Try their delicious tabbouleh with grilled aubergine and beet hummus.
TEXAS LONGHORN HORNSTULL
Location: Hornsgatan 180 | Website: Texaslonghorn.se
Texas Longhorn is probably the last place you'd expect to have anything remotely vegan on their menu, but – believe it or not – their restaurant in Hornstull have a vegan burger on the menu!
VEGETARISKT MATCAFE LEGUMÉS
Location: Hornsgatan 80, Bysistorget
Small lunch restaurant that offer a daily buffet of delicious vegetarian and vegan food.
VURMA HORNSTULL
Location: Bergsunds strand 31 | Website: Vurma.se
The menu at café Vurma in Hornstull includes simple café dishes such as salads, soups, sandwiches, cakes and other sweets, with several vegan options on offer both in the savoury and sweet department.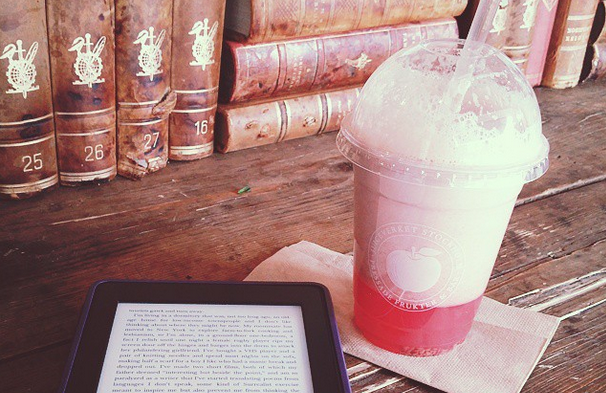 JUICEVERKET
Location: 5 locations, see below | Website: Juiceverket.se
Juiceverket offer delicious blends of fresh juices and smoothies. Their menu also includes "flips" (warmed fresh juices), coffee, tea, and simple sandwiches (which can be made vegan). Juiceverket is available at five locations: Gamla Brogata 30 (Klara), Högbergsgatan 37 (just off Götgatsbacken), Långholmsgatan 19 (Hornstull), Nortullsgatan 21 (Odenplan), Norrlandsgatan 13 (City Centre).
ORGANIC GREEN
Location: Rehnsgatan 24 | Website: Organicgreen.se
Small vegetarian/vegan café and restaurant with simple café food such as soups, raw food salads and sandwiches on the menu.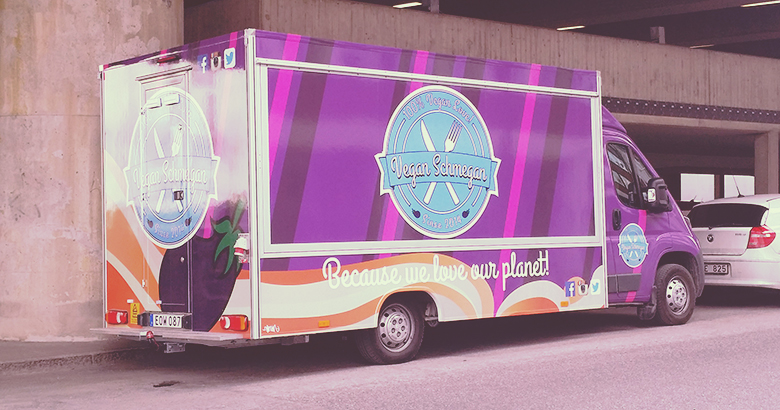 FOOD TRUCKS
Location: On the streets of Stockholm
In the Spring and Summer you'll also find vegan food trucks circling around town, like Odjuret, Vegan Soul Train and Vegan Schmegan. Common stops are at the Hornstull market (food and flee market that runs every Sunday during the summer) and outside Goodstore on Hornsgatan (also Hornstull).
Have I missed your favourite place? Let me know in the comments, I'm always looking for new places to try.