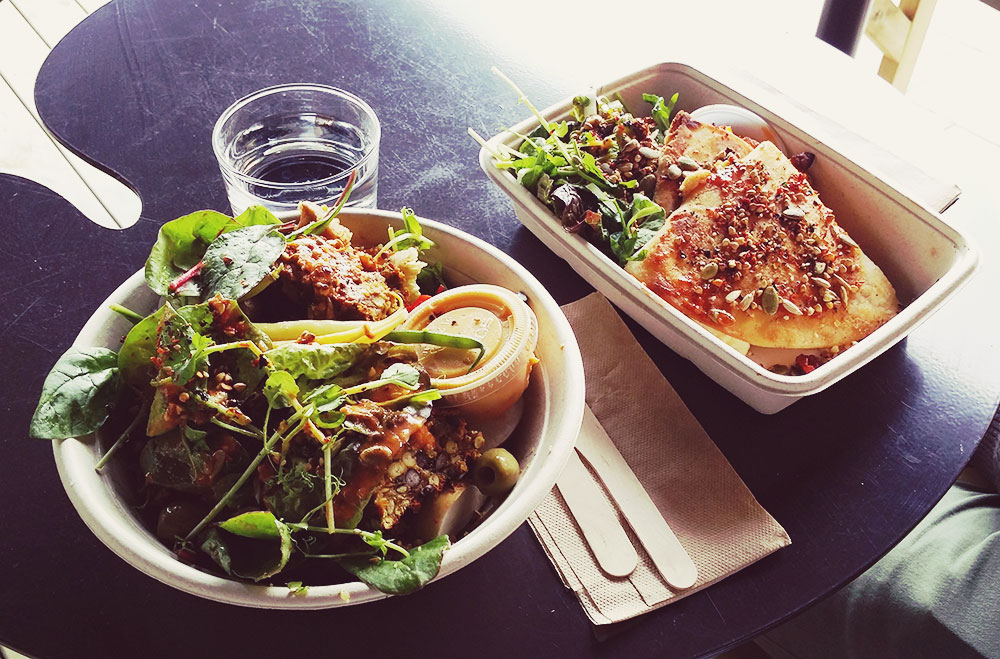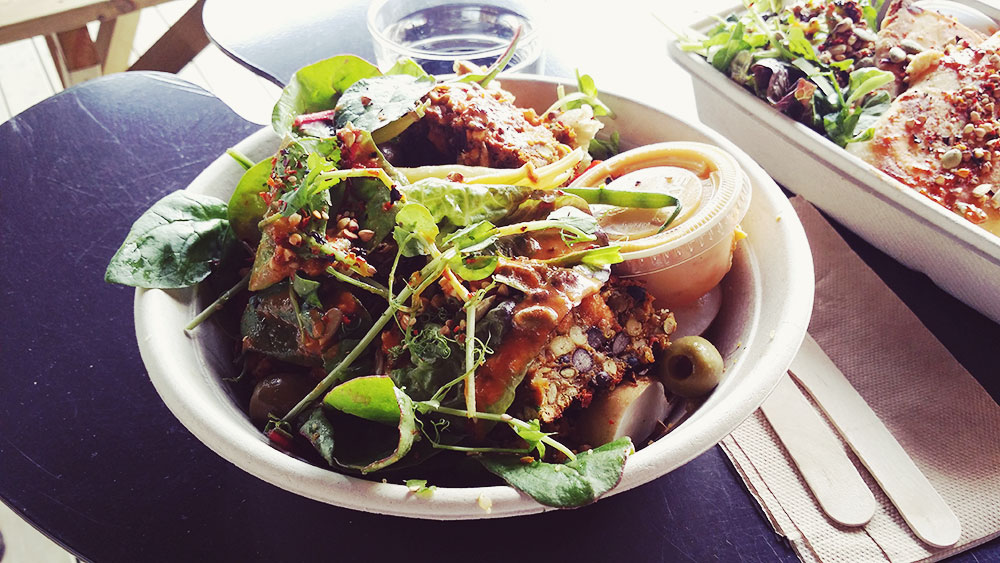 There's no stopping the healthy green wave, it's going full speed ahead. New health food bars, raw food cafés, and vegan cafés are opening every month. One of the latest is The Green Queen on Norr Mälarstrand in Stockholm. It's a new healthy street food café that's run by the popular summer restaurant Mälarpaviljongen located on the water nearby.
Always happy to hear about new veggie places, I was quick to stop by for lunch. They've got a decent menu of grilled quesadillas, salads, wraps, grilled sandwiches and french toast. That can all be washed down with organic beer, wine or soft drinks. They've also got some good looking raw food sweets and ice cream.
I had the "Green Beef" salad with mung bean patties, sweet potato, olives, greens, radishes, pumpkin seeds, sunflower seeds, amaranth, quinoa, and a pesto hummus type of dressing. It was great and very much the type of salad I prefer; filling, and with a lot of different ingredients.
There's no shortage of vegan options on the menu, though most of the quesadillas and grilled sandwiches include cheese and are thus vegetarian. Tom enjoyed the halloumi quesadilla which looked great too and came with a nice side salad and sprinkle of seeds and spices on top.
The Green Queen is a summer pop-up with outdoor seating only, so give it a try while you can, it's definitely worth a visit!

4 out of 5 bananas
Great food, nice atmosphere, several vegan options on the menu. Would definitely eat here again and would recommend the place to a friend.