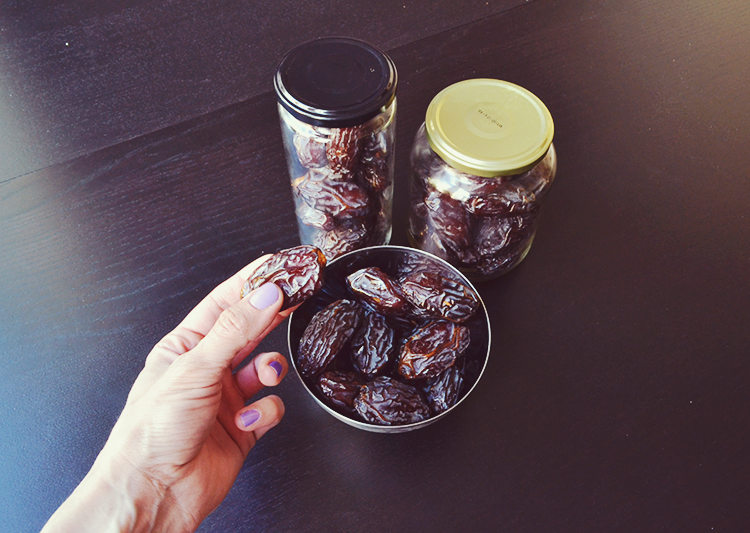 I've always envied those who live in warmer places where they can get an abundance of fresh fruit and vegetables year round. Where farmers markets full of fresh organic produce are a standard weekend thing. And sun kissed, chewy, and sweet medjool dates can be bought by the cart.
Things aren't really the same here in Sweden. Especially with a large portion of the year being veiled in dark and below freezing temperatures. And although medjool dates are available here, I've had yet to find ones that taste like those vacation ones in my memory.
That is, until now. I've got some good news for us date lovers! Recently, Yammo launched in Sweden. It's a company run by two women who are bringing delicious medjool dates to Sweden, from farmers in Jeriko in Palestine. This is benefitting both the farmers (who make a greater profit selling their dates internationally) and us Swedes who get to enjoy the dates. I heard of Yammo a couple of weeks ago when I came across a post by someone saying they've got the best dates you can get in Sweden. Needing to have this statement confirmed, I got my hands on some yesterday.
Today I went back and bought over 2 pounds (over 1 kilo) of them.
These are, indeed, the best medjool dates in all of the Sweden land. Get your hands on them. Stat.
Yammo have a list of stockists on their website.