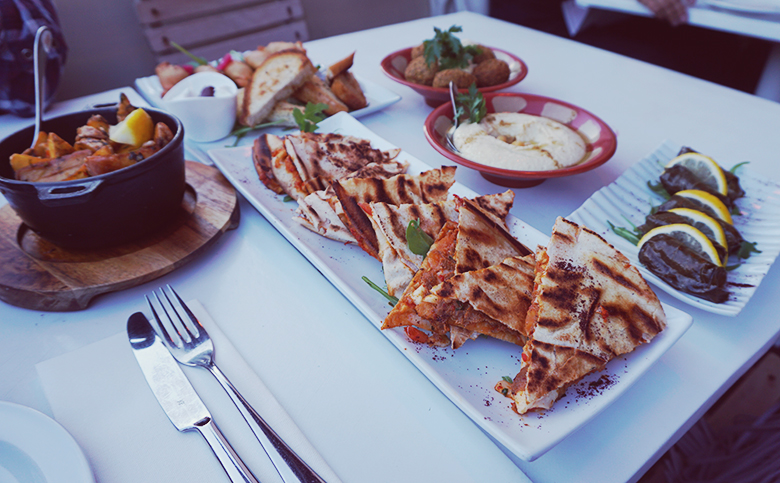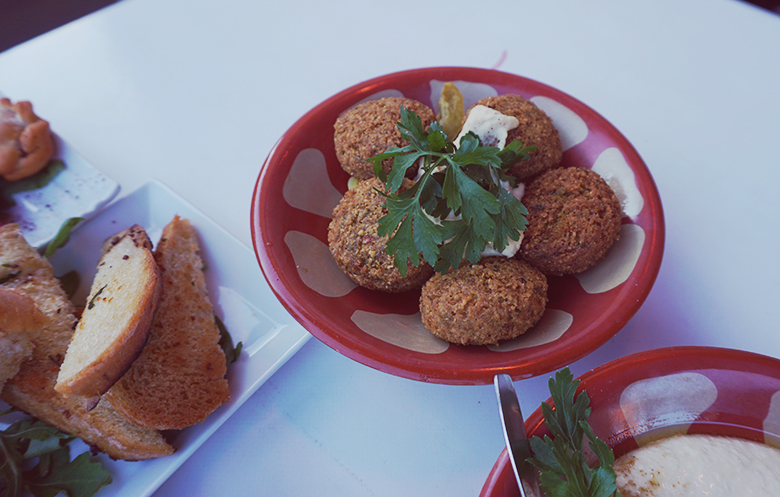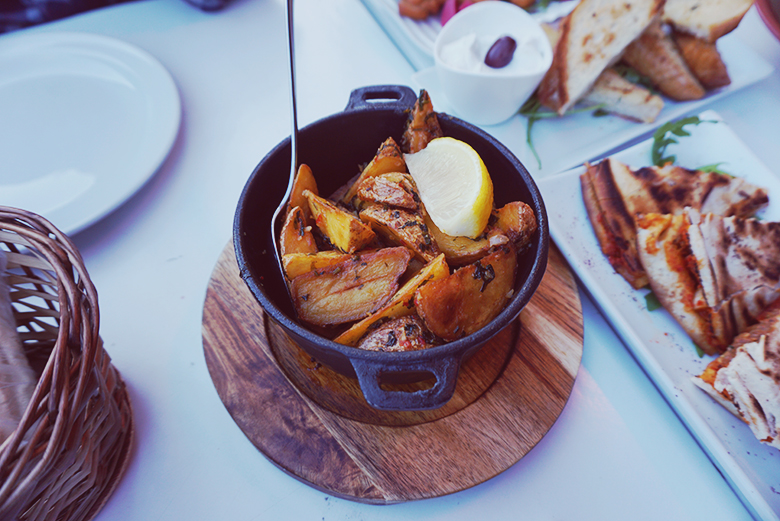 On our second evening in Gotland we had a table booked at Beyrouth, a Lebanese restaurant that came highly recommended for its good food and many vegan options.
Many recognise Lebanese cuisine for it's mezze or meza; a mix of smaller dishes spread out across the table for diners to share. And this is exactly the style of dining you'll find at Beyrouth. There's no shortage of options on the menu; over 30 different mezze dishes, set menus and grilled mix plates. And a great portion of the dishes are vegan.
The convenience of vegan options at Beyrouth is a consequence of traditional Lebanese cuisine more than it is a conscious effort from the restaurant to cater to vegans. Lebanese cuisine is quite centered around vegetables and food is rarely cooked with butter or cream.
Needless to say, with such an extensive menu and so many vegan options I struggled to narrow it down to only a few dishes. Our waiter recommended 2-3 dishes per person so I chose the falafel, fried potatoes with koriander, and we got the grape vine leaf rolls, garlic bread and hummus to share. Tom got a couple additional non-vegan options for him as well.
Once the food arrived we realised each dish was more generous than we'd anticipated and we ended up thoroughly stuffed by the end of our meal. I'm a big fan of mezze and we both enjoyed the dishes we'd selected. The falafel and the hummus were my favourites. The hummus was really creamy and flavourful and the falafel were nice and crispy on the outside and not too dry on the inside like they sometimes tend to be. The potatoes had a lovely seasoning but I'd have liked them a little bit crispier, they were kind of on the soggy side.
Beyrouth is definitely an excellent choice for vegans visiting Gotland.

4 out of 5 bananas
Great food, nice atmosphere, several vegan options on the menu. Would eat here again and would recommend the place to a friend.