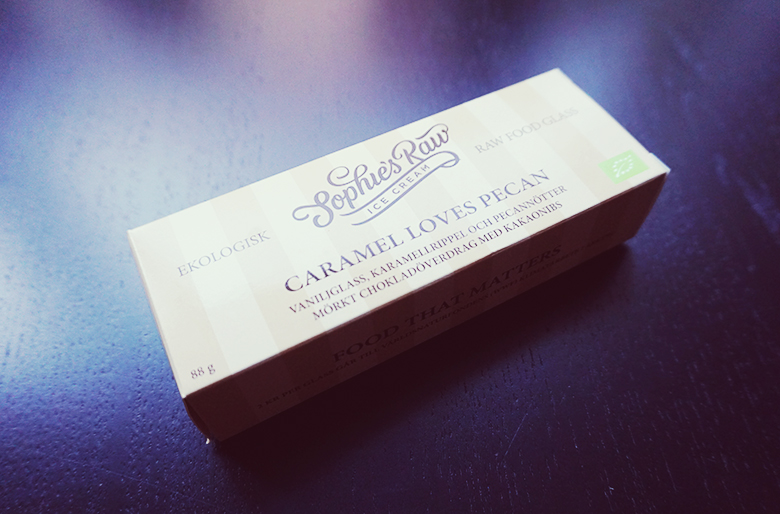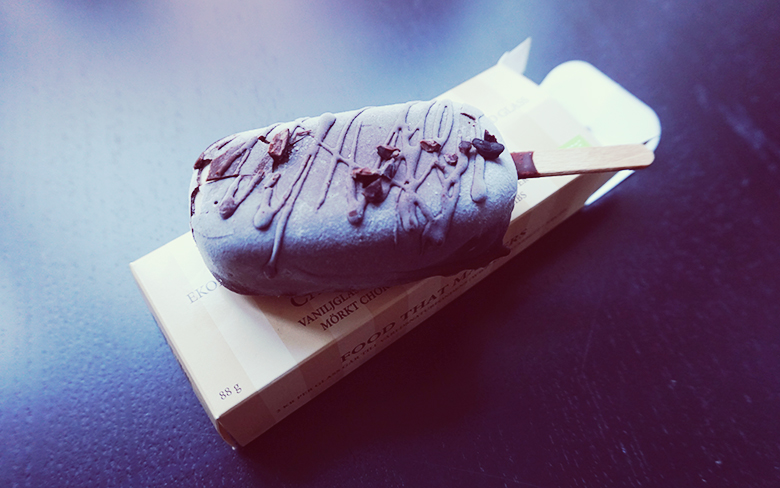 I'm such a sucker for new healthy and vegan products on the market. So when I saw Sophie's Raw ice cream in the freezer section of the grocery store the other day I might have squealed with excitement. Might have.
It was a tough choice deciding which flavour to get (they all sounded so good), but I settled for Caramel Loves Pecan. What. a. treat. Absolutely delicious! It's a caramel swirled ice cream, dotted with pecans and dipped in chocolate. All raw, all organic and all good for you! The brand is Swedish and made with dates, nuts, and naturally sweetened. They've got six flavours including a classic ice cream sandwich and chocolate n' brownies ice cream that I'm curious to try.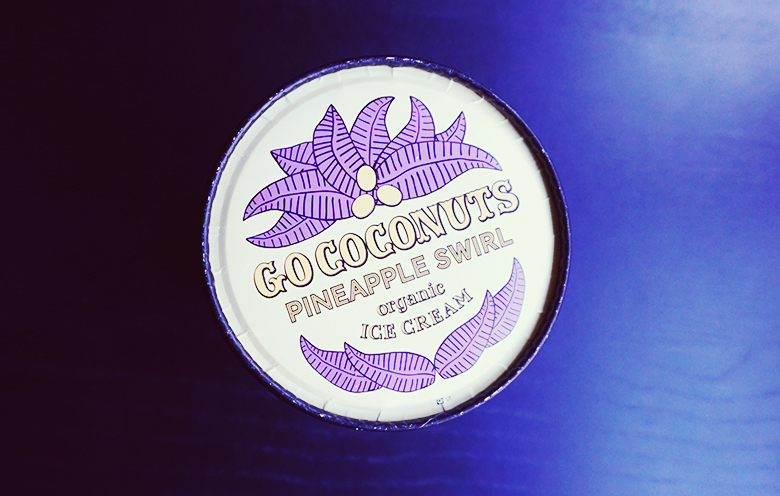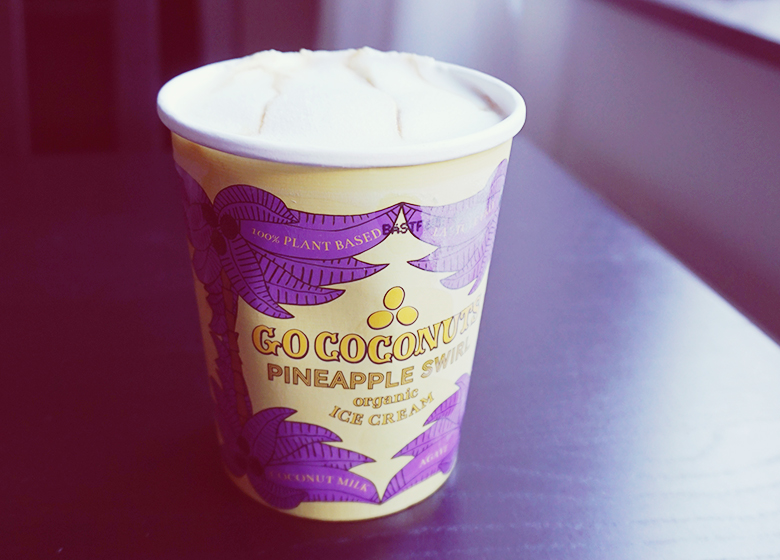 While in the freezer section we also grabbed some Pinapple Swirl ice cream from GoCoconuts. I'm a big GoCoconuts fan and love their Rich Chocolate flavour, but this one didn't really do it for me. They're also a Swedish company and their ice cream is made with two simple base ingredients – coconut milk and agave. How awesome is that?