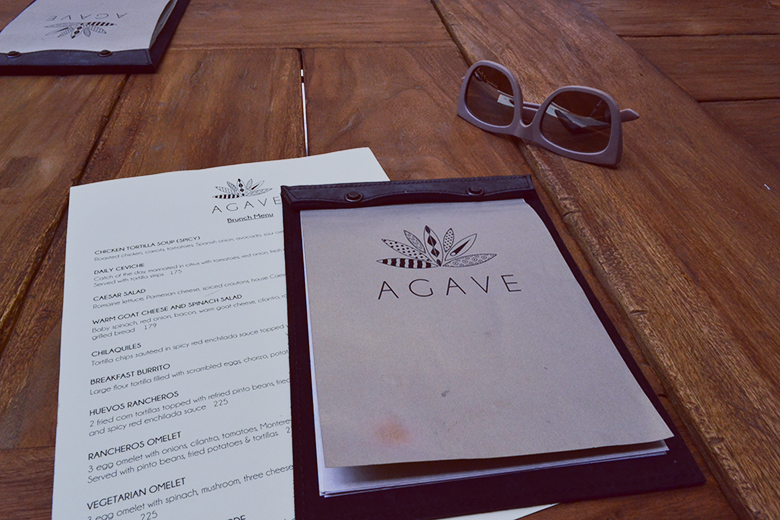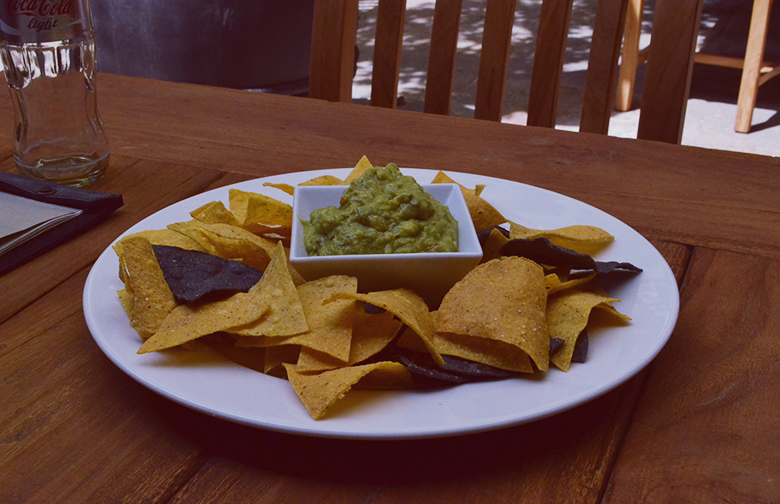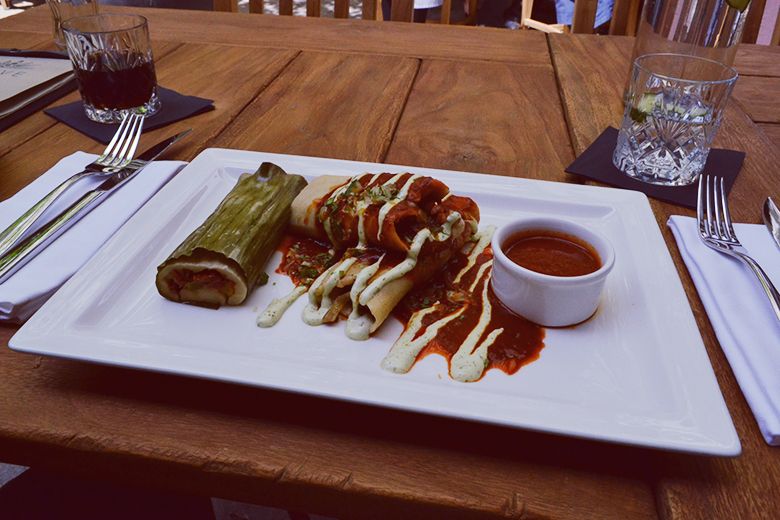 On our first evening in Prague we passed by a restaurant on Masna 2, near Old Town Square, called Agave. We were intrigued by the Mexican theme of the place, since that type of food is lacking in Stockholm, and added it to our list of potential eateries to try. Two days later we found ourselves wandering the same area, hungry for some lunch and decided to plant ourselves in Agave's cozy back garden for a bite to eat.
It being a Sunday at the time, the brunch menu was on offer. Although several of the dishes on the menu sounded good, I found few vegetarian options. The waitress was kind enough to offer me their regular evening menu, which gave me a wider range of veggie dishes to choose from. Wanting to try something new, I opted for the tamales, which were vegetables rolled into a kind of doughy pancake with a side of hot sauce. It was kind of underwhelming and bland tasting, making me wish I'd chosen the bean burrito instead. We also got a side of nachos and guacamole, because I simply cannot pass that up if it's on the menu. That was more exciting than my tamales.
All in all, we had a pretty nice experience at Agave, mainly thanks to their cosy nook of a garden. The food wasn't great, but I'd be willing to give them another chance and try some of their other dishes should I find myself in Prague again.