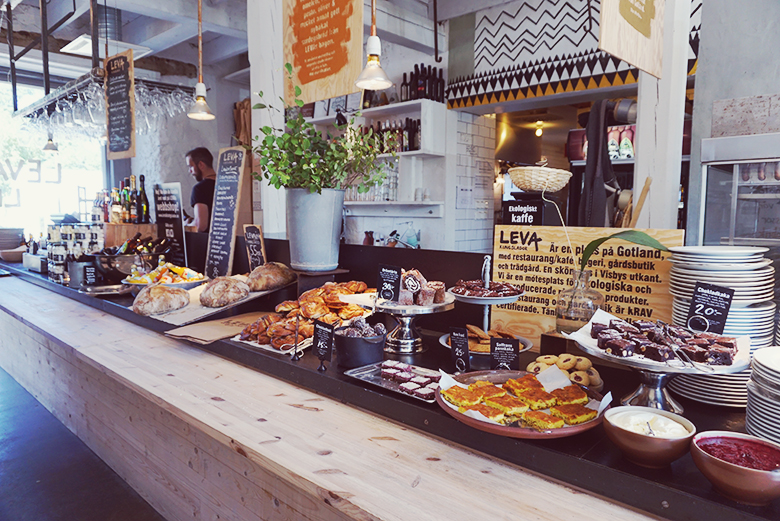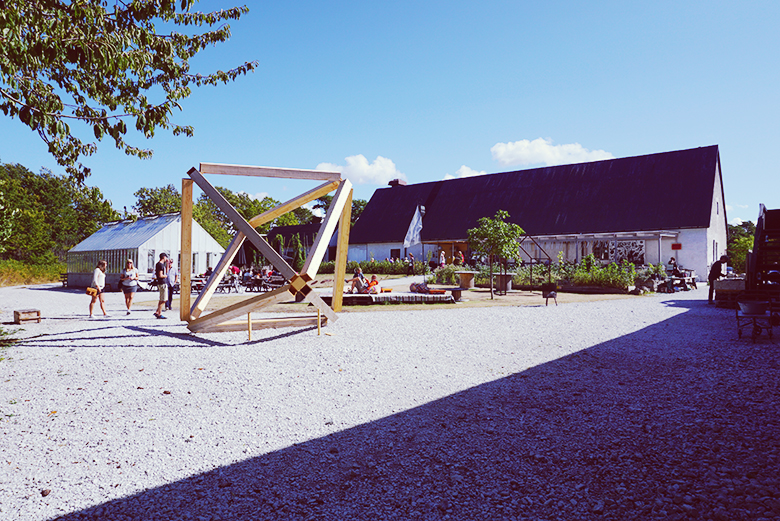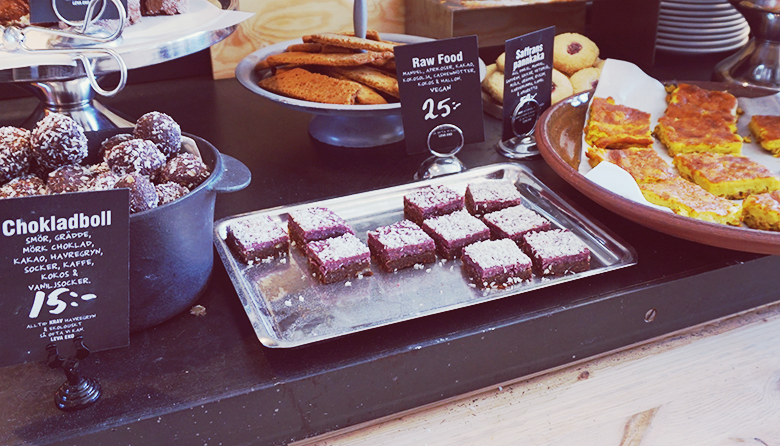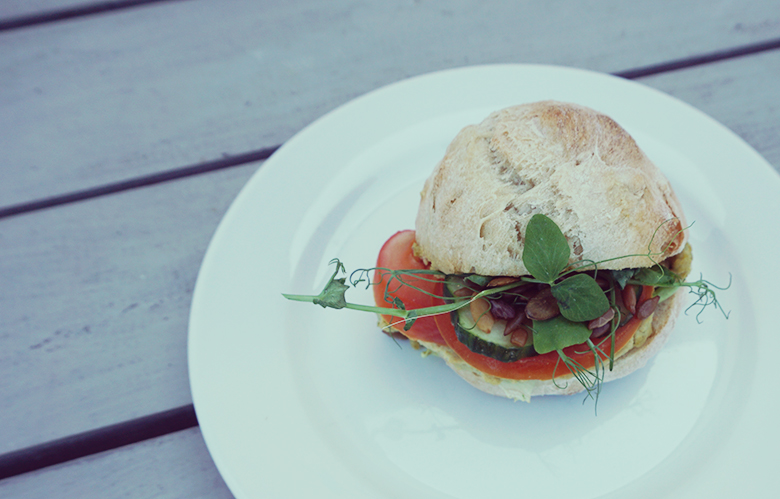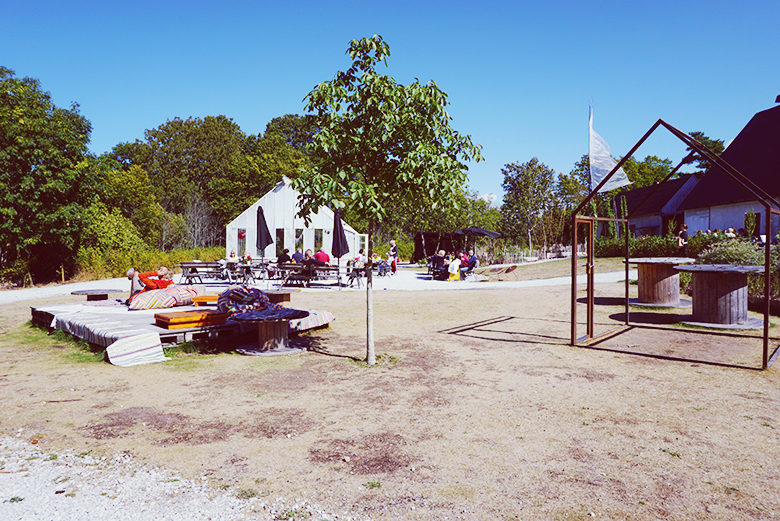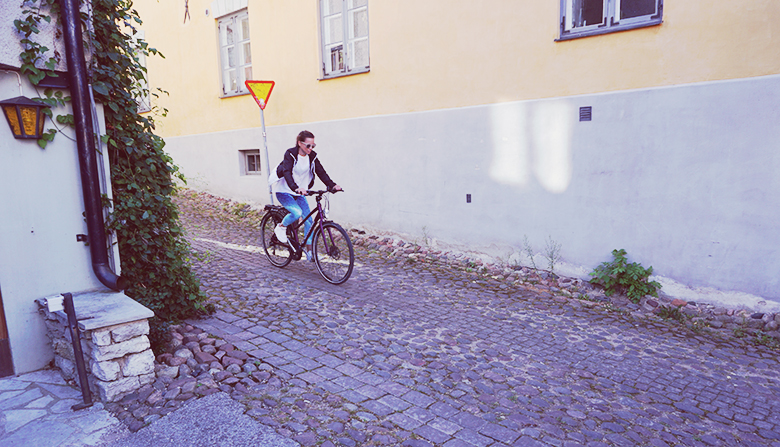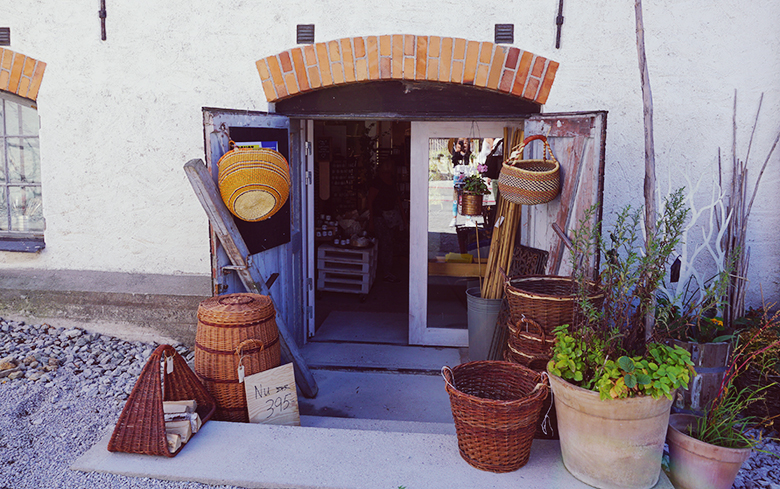 On our second day in Gotland we rented bikes and peddled out to Leva Kungslador.
Leva is a restaurant, boutique, and garden. They have their own sourdough bread bakery, a green house where they get their vegetables for the restaurant and their boutique is full of organic products made from environmentally friendly materials. The garden is full of chairs, hammocks, and bean bags inviting you to stop and chill.
They had a gorgeous lunch buffé full of vegetable dishes. However, we were just stopping by for a light meal and opted for sandwiches. I found a vegan option with hummus and I saw there were some vegan sweets too. After our meal we wandered around the garden and through the boutique. It's a lovely place and definitely worth a visit.
Having rented the bikes for the day we decided to make as much use of them as possible and bike the out to Tofta (a 40+ km ride there and back). The weather was great and we had a nice ride along the scenic landscape. That is, until we were just about at the beach in Tofta and I suddenly felt a horrible sting in my neck.
Turns out, I'd sped into a wasp in a bad mood. Thankfully, I didn't have a strong reaction to it, other than the stinging and numbing pain I felt for the rest of the day. It was getting late and we had dinner reservations so we decided to take the wasp attack as our cue to head back to the hotel and get freshened up for our dinner at Beyrouth. More about that in a later post.