Happy Easter!
In the name of sustainability and reusing and upcycling what we've got, I gave our Easter Eggs a new look this year. I've had these paper Easter eggs for years and used what I had on hand to give them a new look.
Here's How to Make DIY Upcycled Easter Eggs
The first paper egg looked like this before my crafting ideas struck down upon it.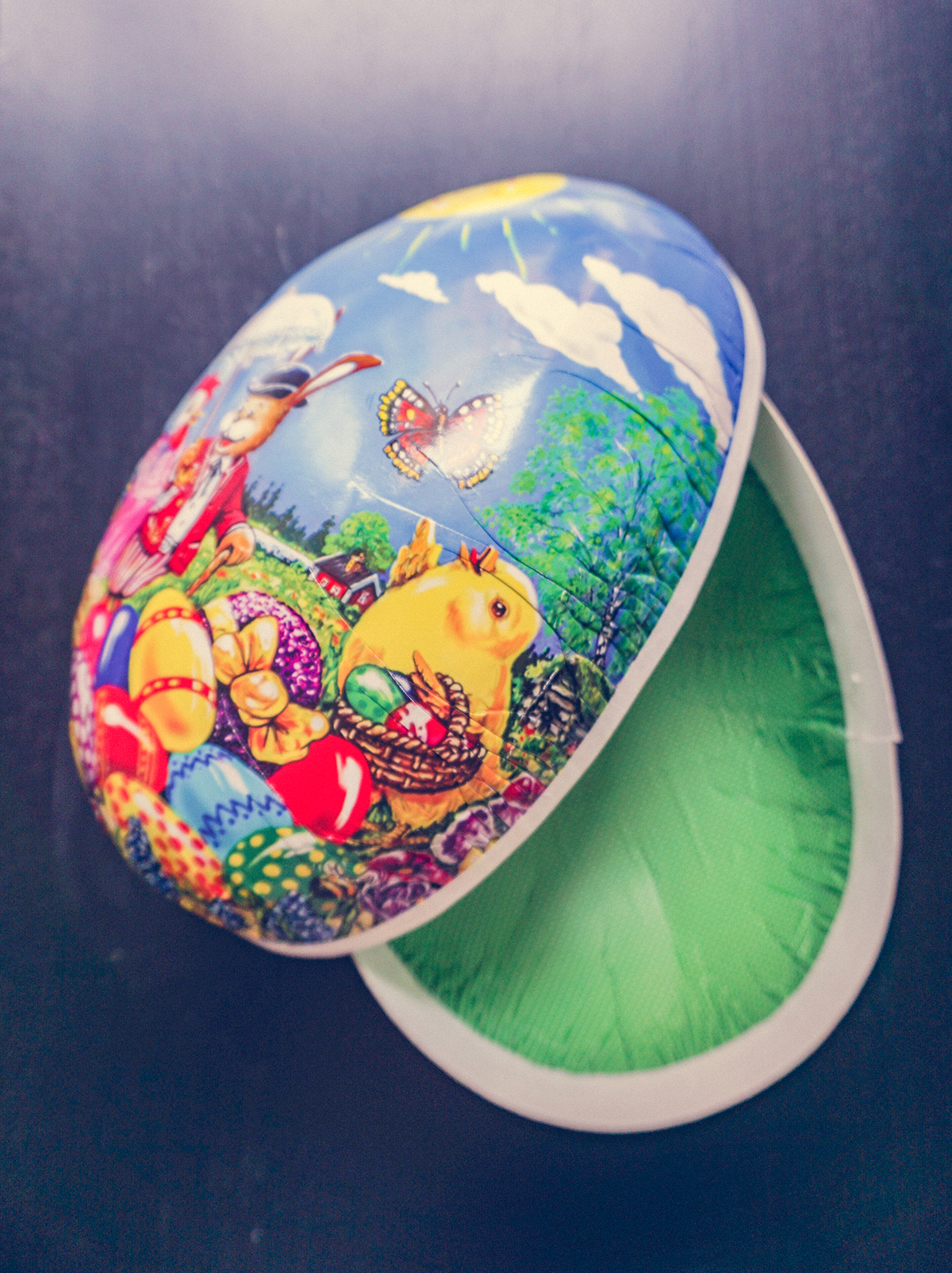 This egg is pretty massive, in other words, lots of room for delicious vegan candy and other treats.
Using what I had on hand – tissue paper from old packages, paints, pens and glue – I got to work giving this one a new look.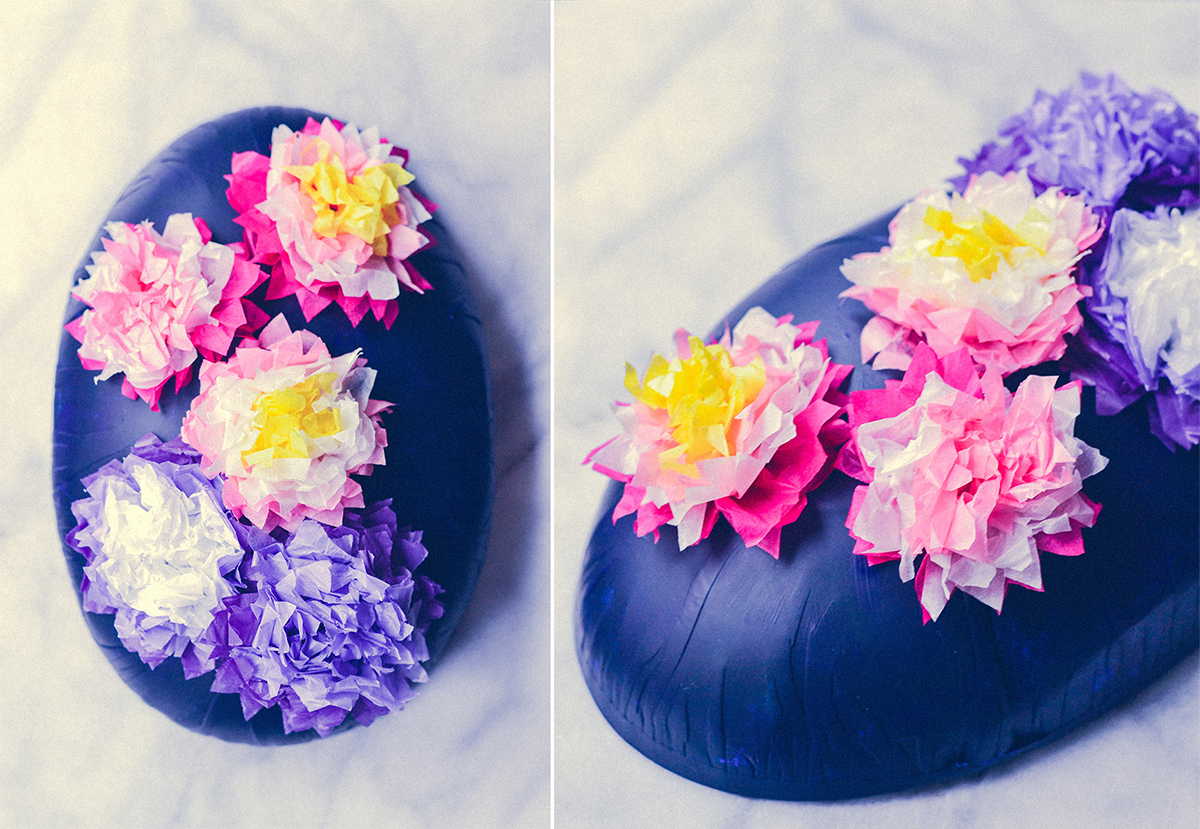 I painted it a dark blue color and then made paper flowers in different colors that I glued on to the painted egg. Here's a guide on how to make the tissue paper flowers.
Related: Easy DIY Tissue Paper Flowers
I subsequently got to work on the other Easter egg I had. Here's what it looked like before: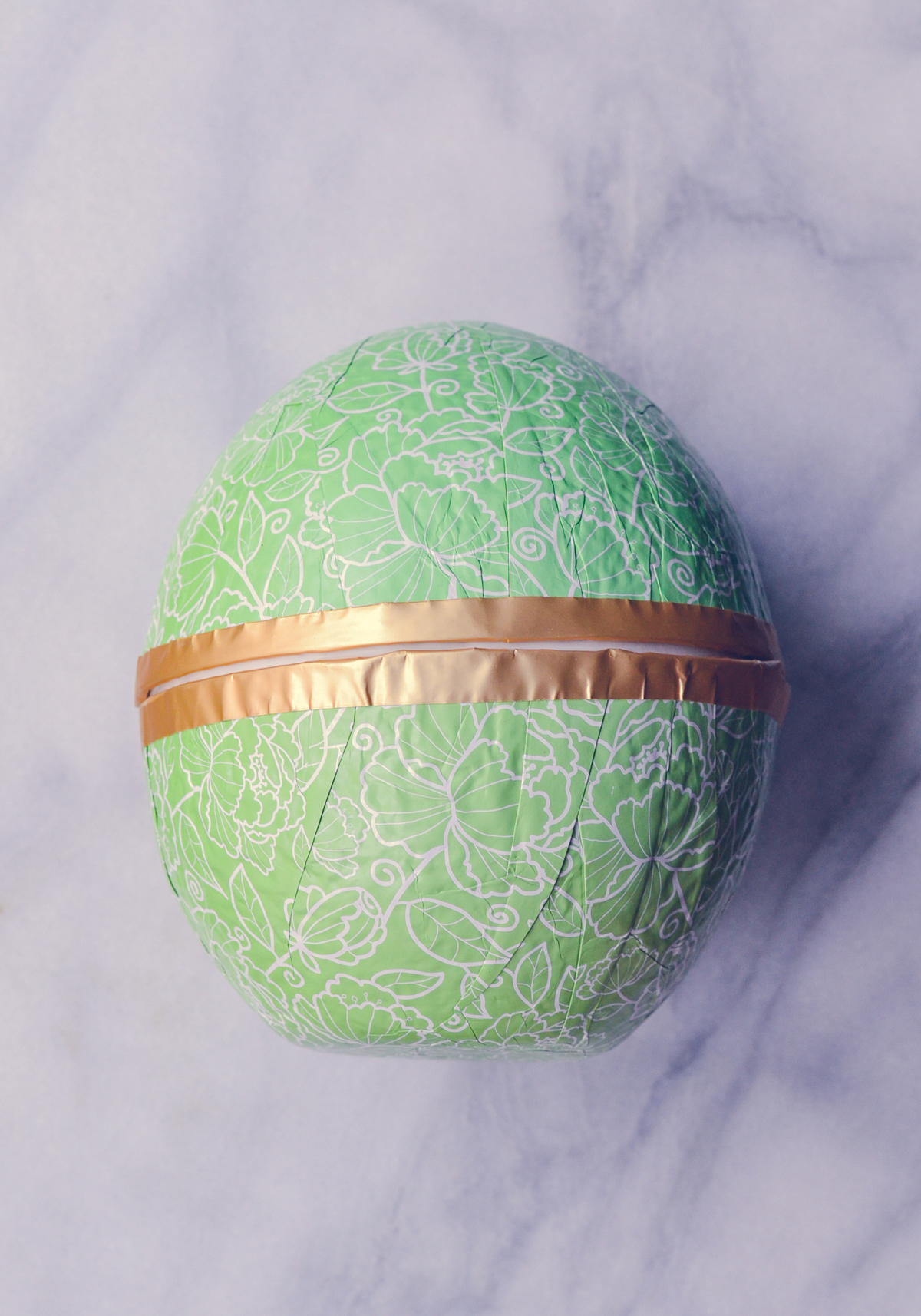 I decided to paint this one a shiny white/gray and make it look like a bunny. I used some old white tissue paper to make a flower which worked as a fluffy bunny tail, and then cut ears out from some paper that I'd saved from a package.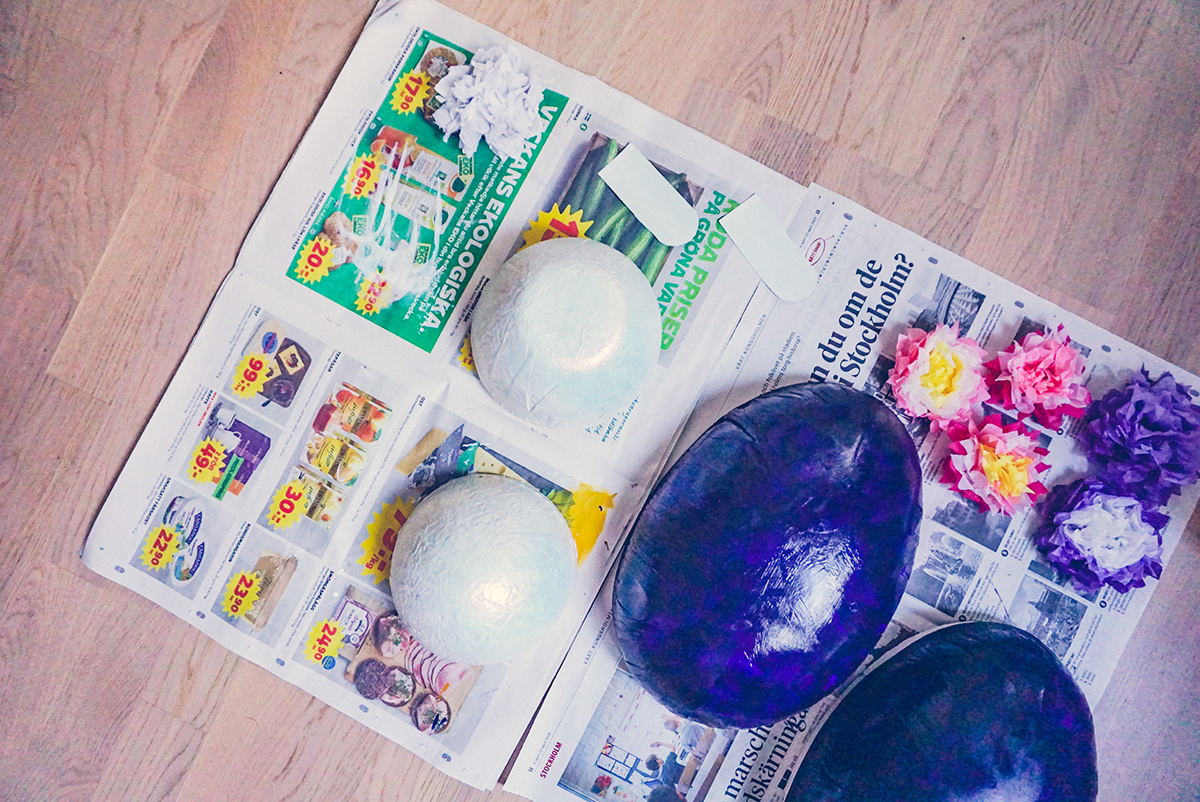 I drew the eyes and nose on with pen. I cut slits in the top of the egg with a box cutter (after painting the egg) and slid the ears in and then folded them over in a lopsided manner for added cuteness.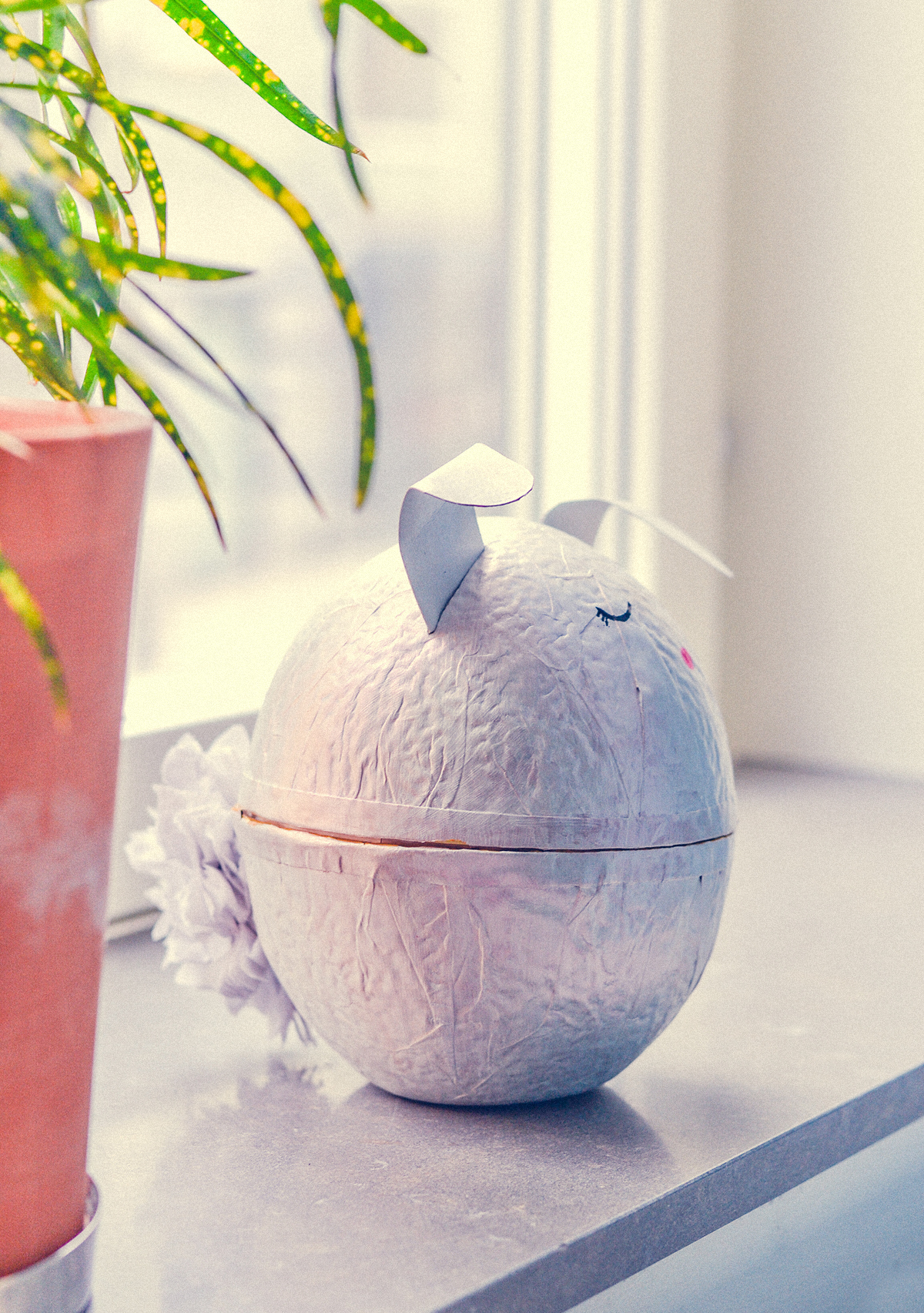 And there you have it. One cute bunny egg and a little bit more stylish dark blue Easter egg with pretty colorful tissue paper flowers.
Which one is your favorite?
Of course I filled the biggest egg with lots of vegan treats!