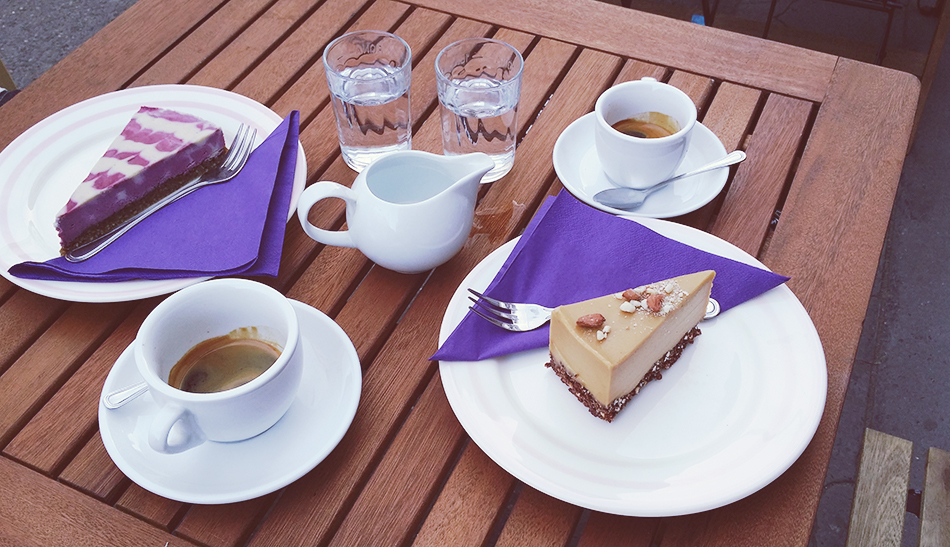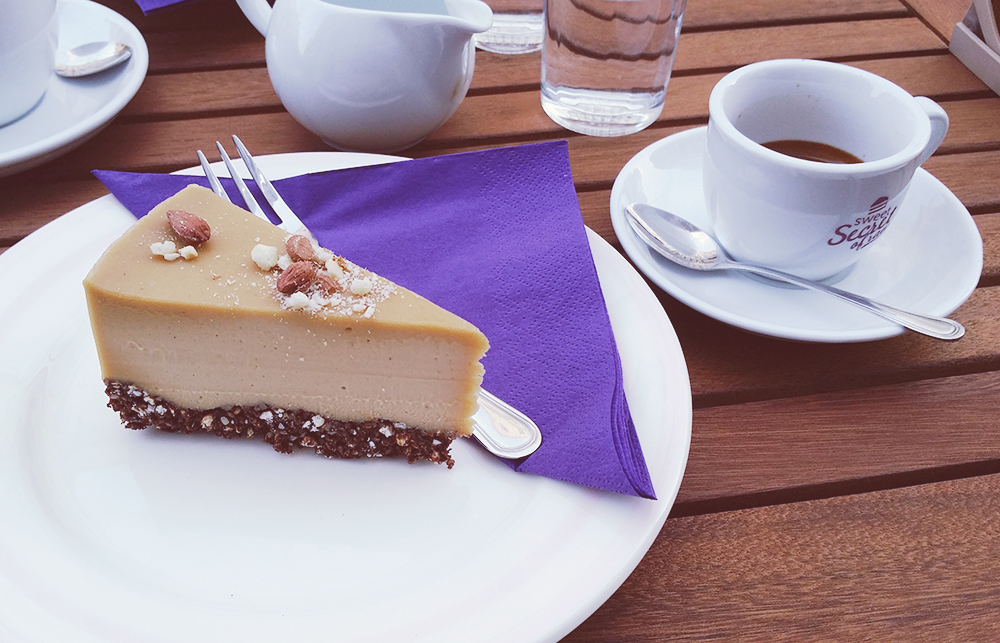 The Peanut cake at The Sweet Secret of Raw in Prague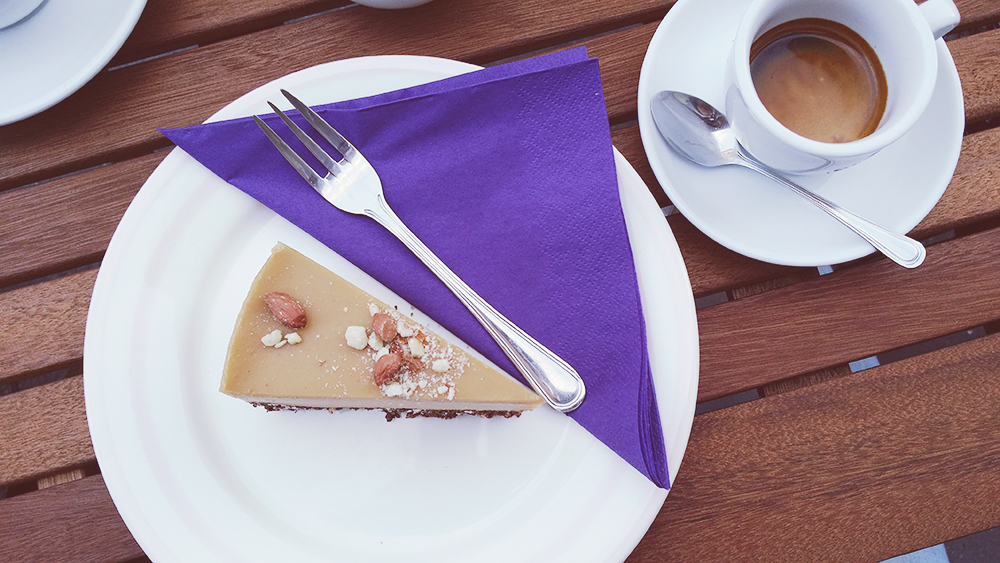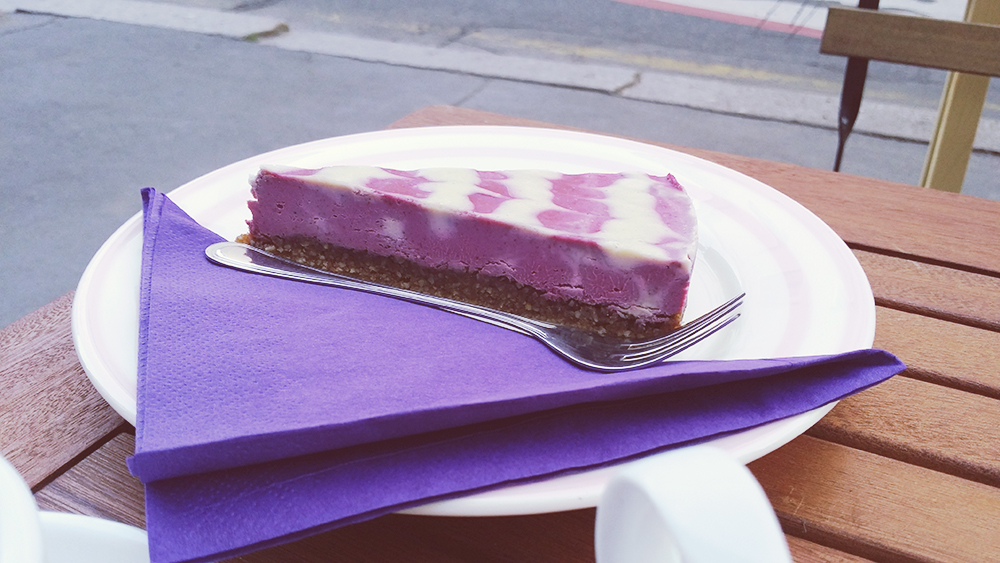 The Forest Fruit "cheese cake" at The Sweet Secret of Raw in Prague
If you're visiting Prague you need to make it a priority to visit The Sweet Secret of Raw, located on Rumunská 25. Trust me on this one.
We stopped at The Sweet Secret of Raw for dessert one evening. The display of raw cakes is impressive and will likely leave you spoiled for choice – there's options to suit every taste. I instantly zoomed in on the cake I thought looked most delicious and ordered it, despite not knowing what it was (my Czech is very limited so the words on the sign in front of it told me nothing). Upon pointing to my choice the waiter said "Ah, that's the peanut cake". How did my sub-conscious non-Czech speaking self know? It's as if some invisible force just made me point at the right thing. I love peanut butter so this cake was obviously made for me. Tom did an equally blind choice based on what he thought looked best and got a raw forest fruit "cheese cake", which was spot on for him too.
I enjoyed every last bite of that amazing peanut cake, in fact, this could be the best raw cake I've ever had. I'll admit the thought of getting take away cake to bring with me on the flight home did cross my mind as we hopped in the cab to the airport the next day. But I concluded that the sweet memory would have to suffice.