There's an abundance of cute and cosy cafes and bakeries in Portland and I'm lucky I had the chance to try a couple of them. A must visit while in Portland – if you like sweets and are looking for an all vegan bakery – is Petunia's Pies & Pastries.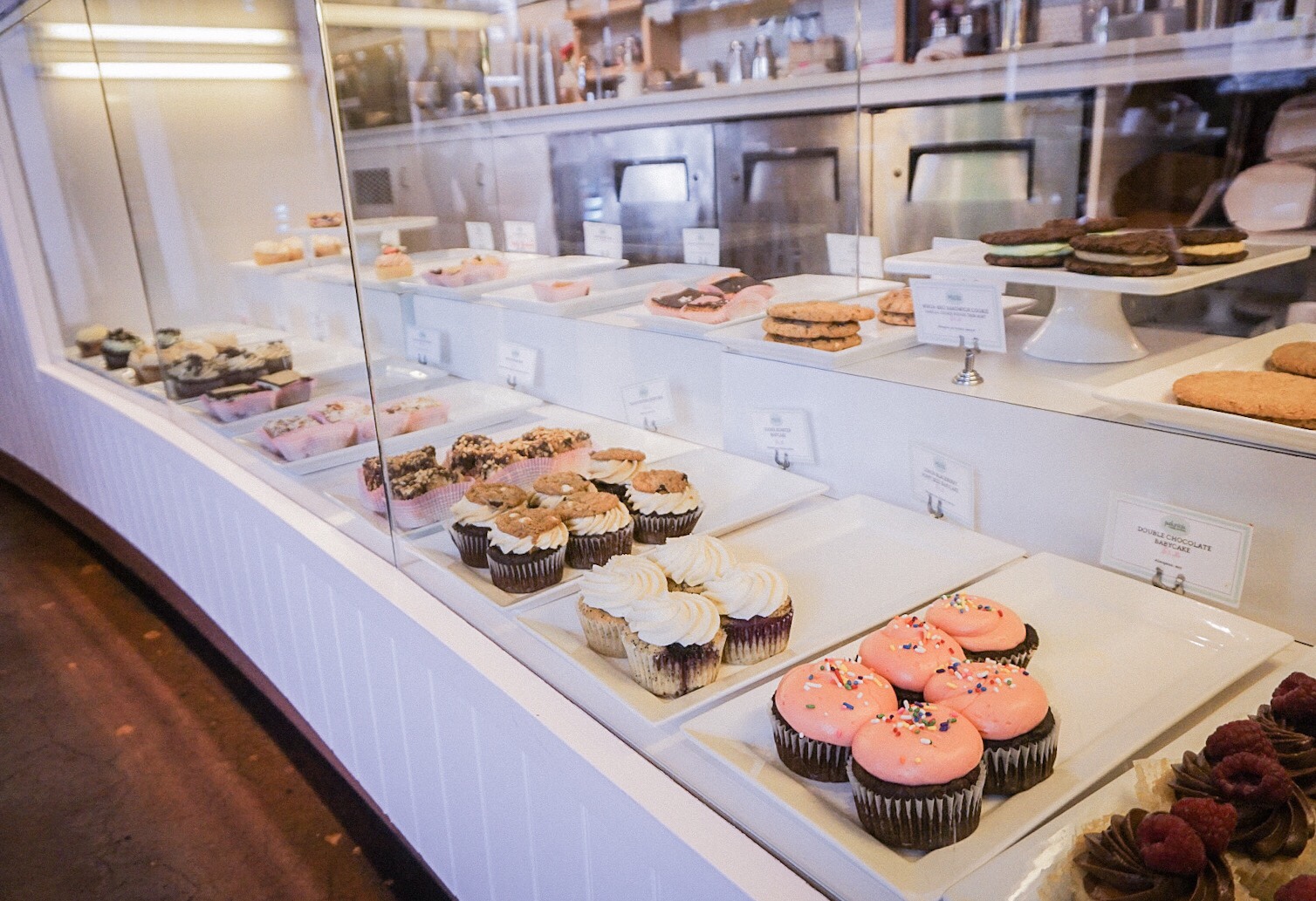 Located on 610 SW 12th Avenue in Portland, Petunia's Pies & Pastries is a gold mine of vegan goodies. As you enter the bakery you're met with rows and rows of cakes, cupcakes, cookies and other goodies. You'll find ice cream on the menu too, as well as coffee drinks and even cocktails to go with your sweet treat.
Having wandered around the city of Portland for a couple of hours I'd worked up a craving for something sweet. We made our way to Petunia's and stepped right into vegan candy land. Perusing the display of cakes and cupcakes, I was spoilt for choice. Everything looked so good!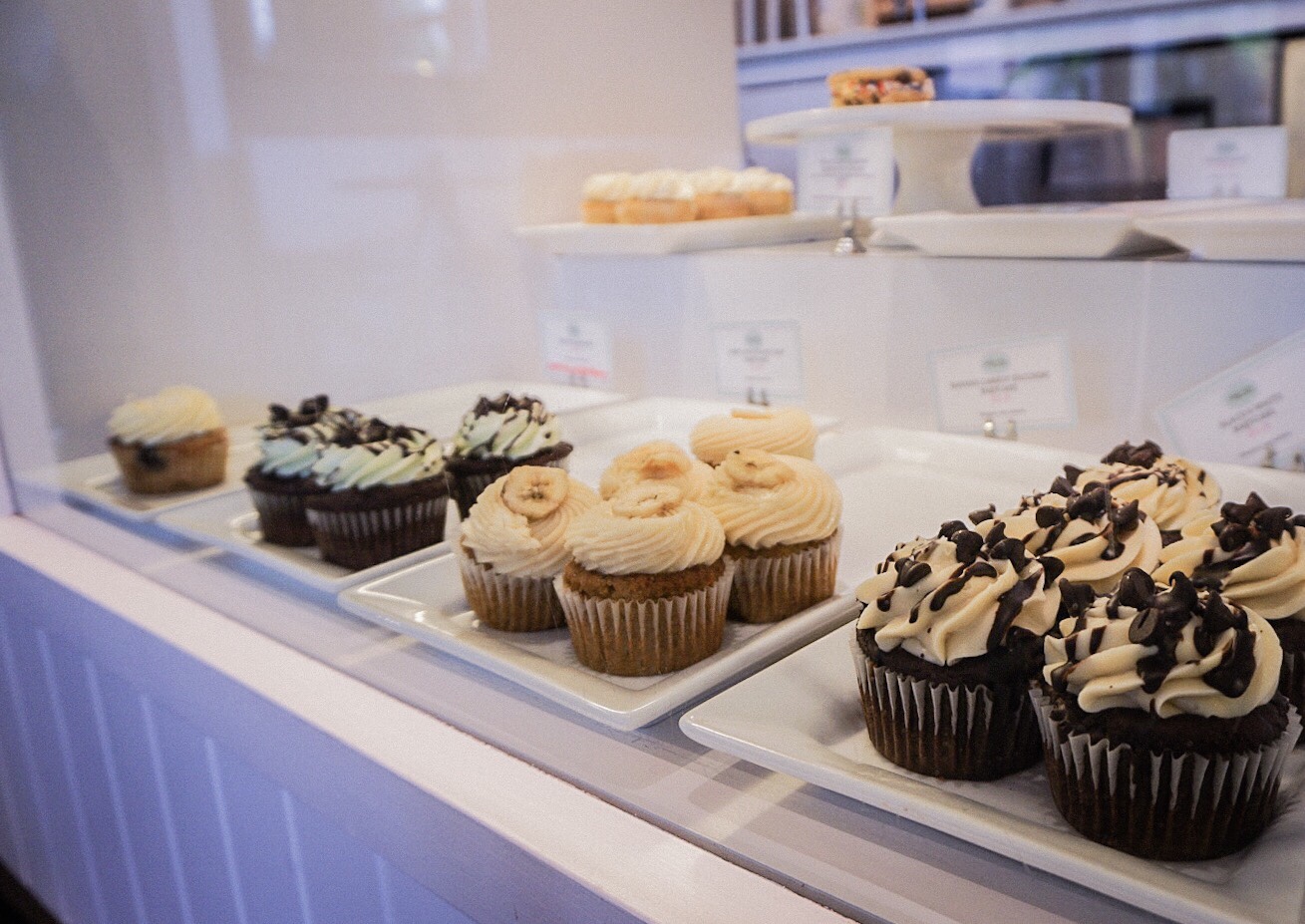 After some deliberation, I opted for a cup of coffee (all kinds of plant based milks are of course available) and a peanut butter chocolate crispy square. I love chocolate and peanut butter, so it sounded like my kind of thing. It was like a rice crispy treat with peanut butter mixed in, topped with chocolate and nuts. And it hit the spot.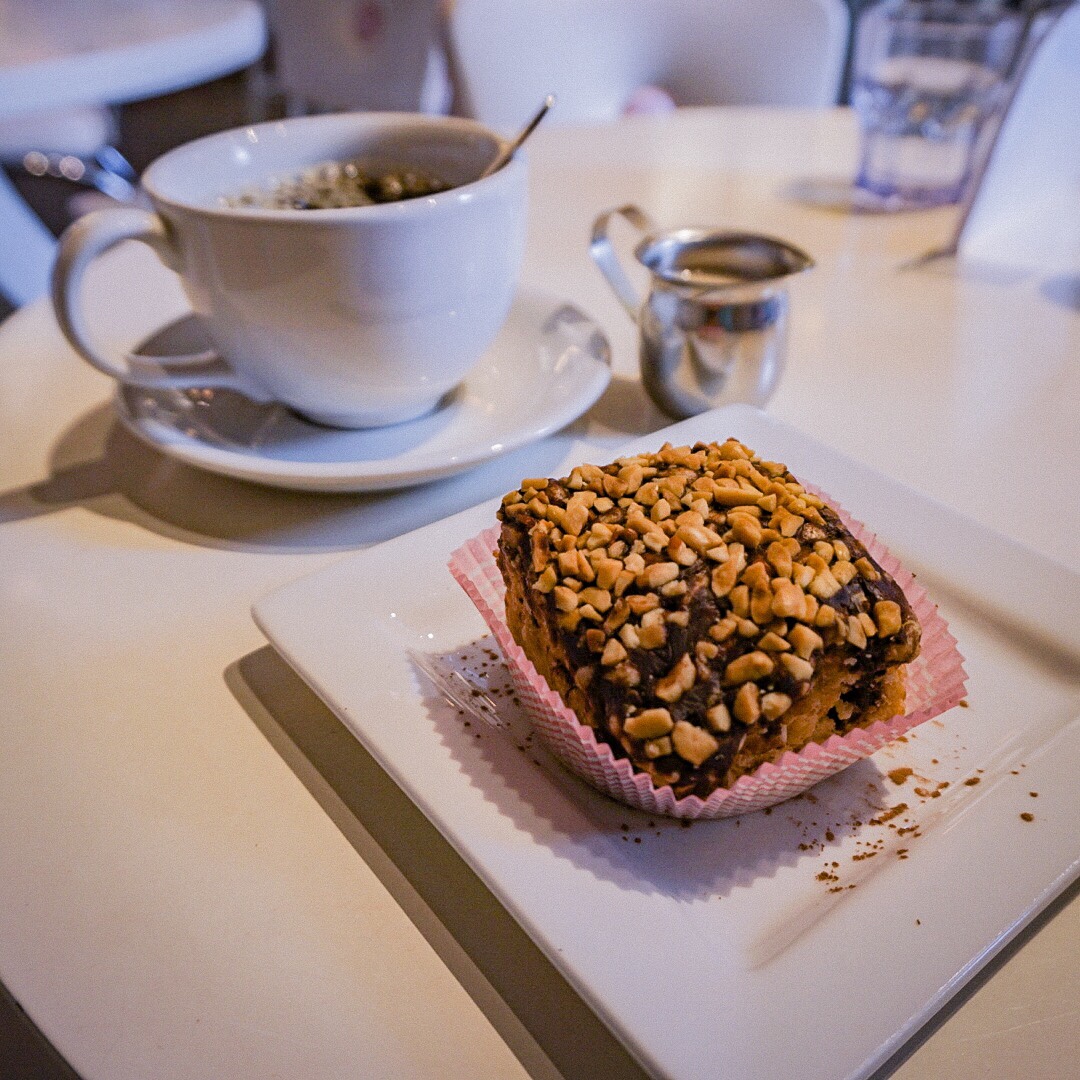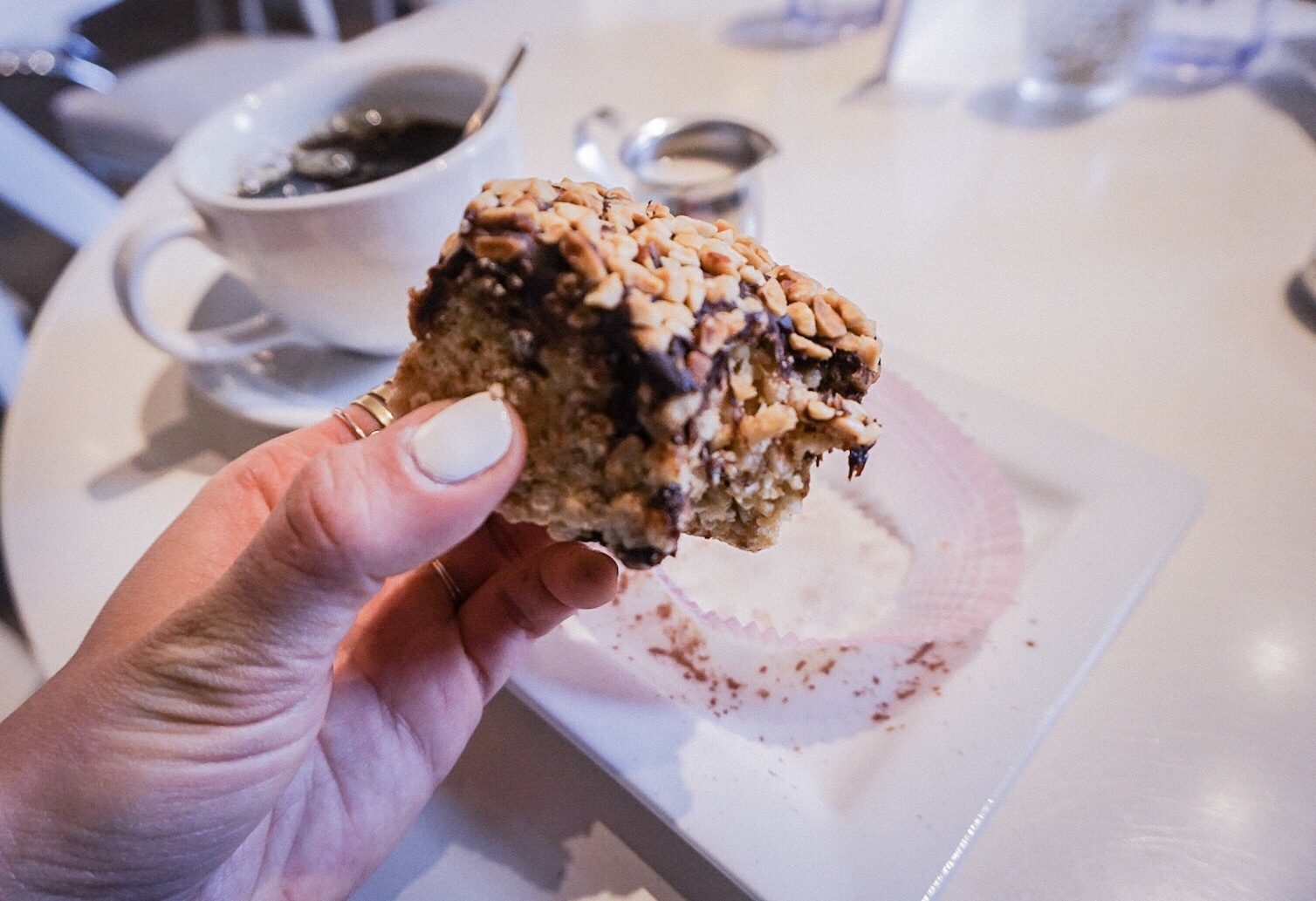 Petunia's is the kind of place I could see myself going back to again and again, whenever the craving for something sweet hits. Next time I want to try the carrot cake banana bread cupcake or a cookie cupcake.
What's your favorite vegan cafe or bakery?