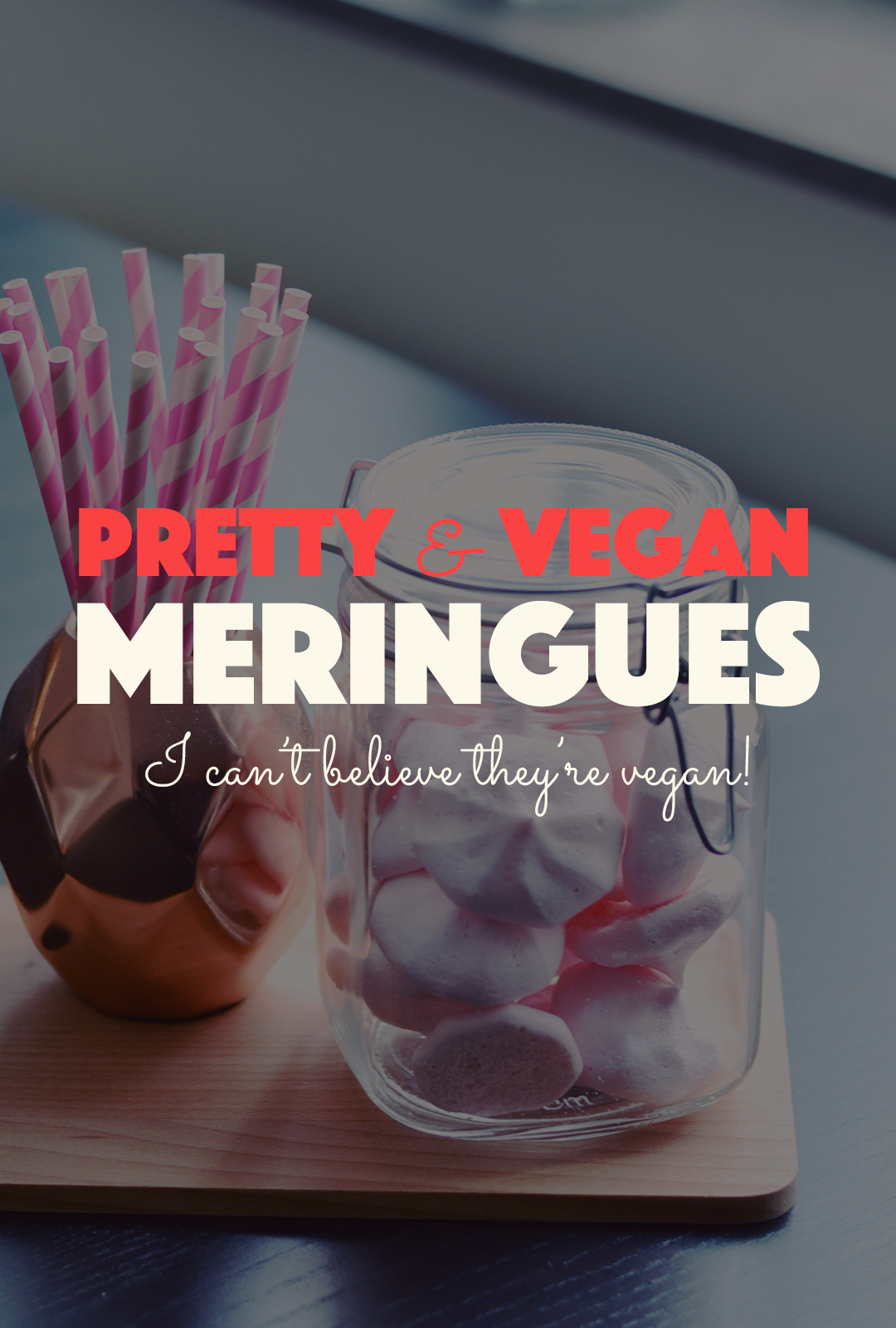 Creating vegan versions of traditionally non-vegan dishes or bake goods often takes some trial and error, particularly when it involves a binding agent. Eggs are one of the most common binding agents in recipes, but clever egg substitutes make vegan versions of eggy dishes possible.
However, there's one bake good that's been considered pretty much impossible to make vegan. Meringues consist of two simple ingredients – egg whites and sugar, but despite there being a lot of substitutes for whole eggs, egg whites are a tricky thing to mock. Or so we thought.
About a month ago someone by the name of Goose Wohlt posted something completely mind boggling in the Facebook group "What Fat Vegans Eat"; vegan meringues, made using one very unexpected ingredient. Are your ready for this? Chickpea brine. Yes, that slightly off smelling water that you normally drain down your sink from the can of chickpeas you've just cracked open to make a batch of hummus. Just like the rest of the internets, I had to try it to believe it. And hot damn, it's crazy, but it really does work! (And yes, they taste just like egg white meringues!)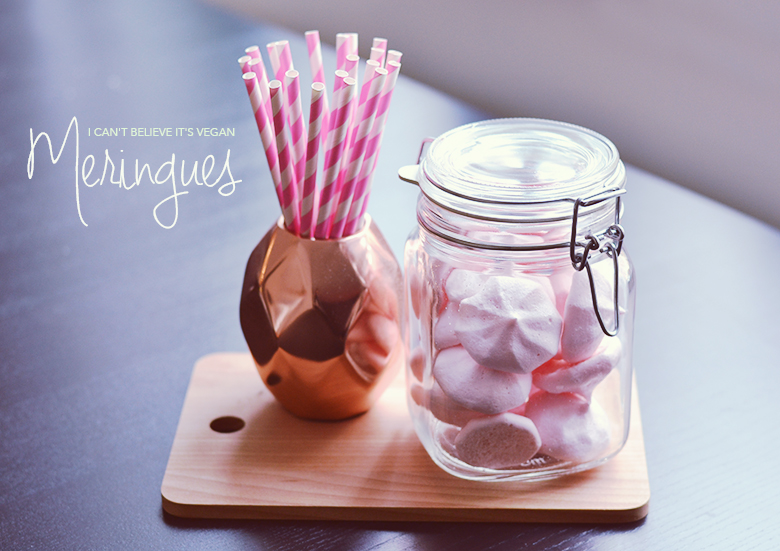 VEGAN MERINGUES aka CHICKPEARINGUES
1 can chickpea brine (about 1/2 cup or 1 dl)
1/2 – 3/4 cup (1,5 dl) sugar
Food colouring, optional
METHOD
Preheat the oven to 100C / 212F. Whip the chickpea brine until frothy, then slowly start adding the sugar a tablespoon at a time while still whipping. Keep mixing until white peaks form and you are able to turn the bowl upside down without the batter falling out, just like with regular meringues. Dollop or pipe decorative blobs on a baking tray lined with parchment paper and bake in the middle of the oven for 1 hour. Allow to cool completely before removing from the tray.
Enjoy!