A Mazarin is a buttery pastry shell filled with an almond paste dough and topped with icing. They're delicious and a favourite among many Swedes. The traditional recipe is not vegan, but they can easily be made vegan. This right here is vegan mazariner.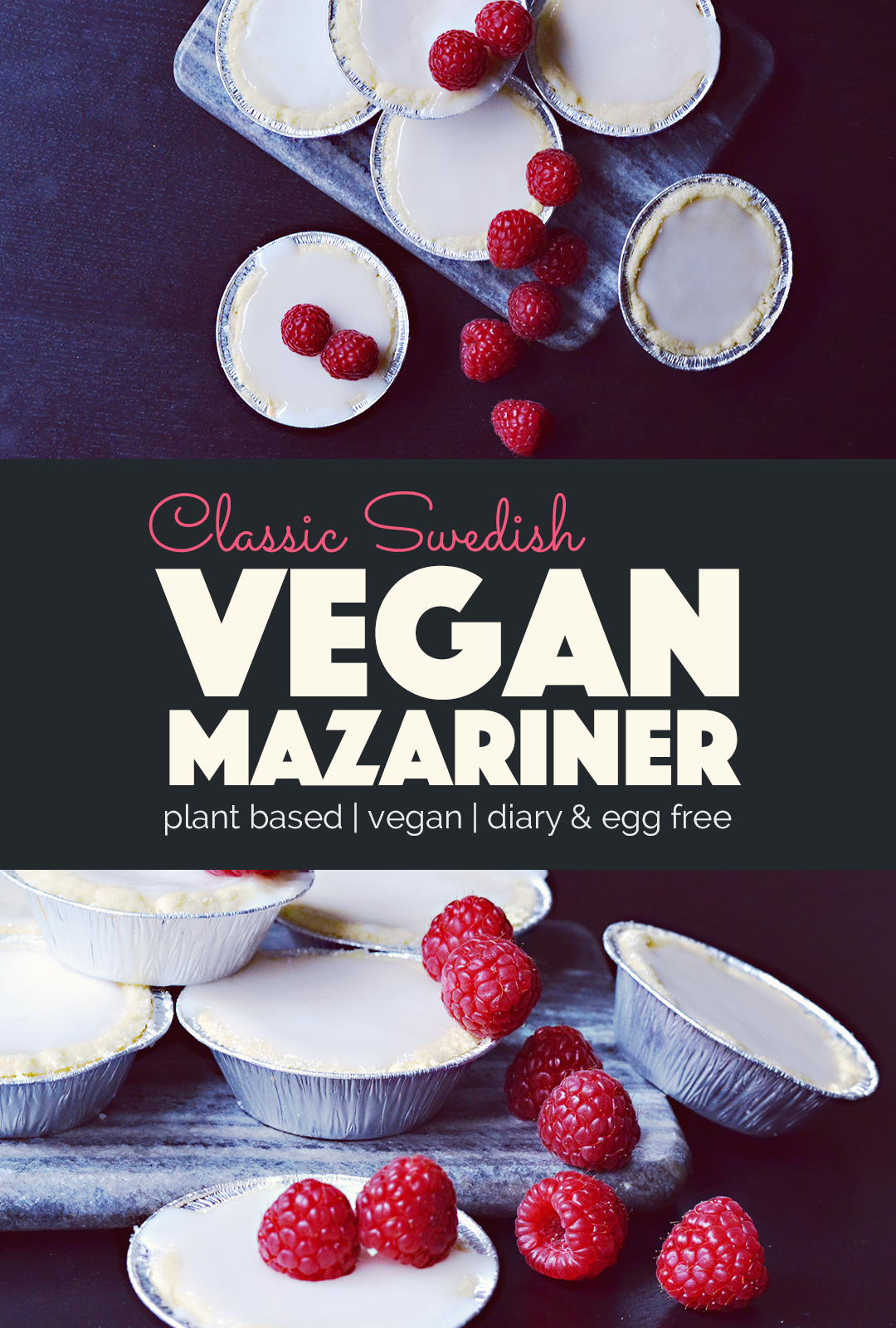 I have this cute memory of my sister and I as teens. We had ventured out to the grocery store on a mission to satisfy our cravings, but not yet sure what we wanted. As we scoured the isles we passed by a shelf with mazariner, and that pretty much settled it for us.
Mazariner are one of those pastries that have been around forever. They're not anything special really, but they hold an intense nostalgic value to many. But because of their simplicity, they're easily forgotten. They tend to end up in the shadows of all the cronuts, macarons, raw food goodies and other fancy and trendy treats out there these days.
And then out of the blue, you're flooded with nostalgia and an intense craving for a mazarin.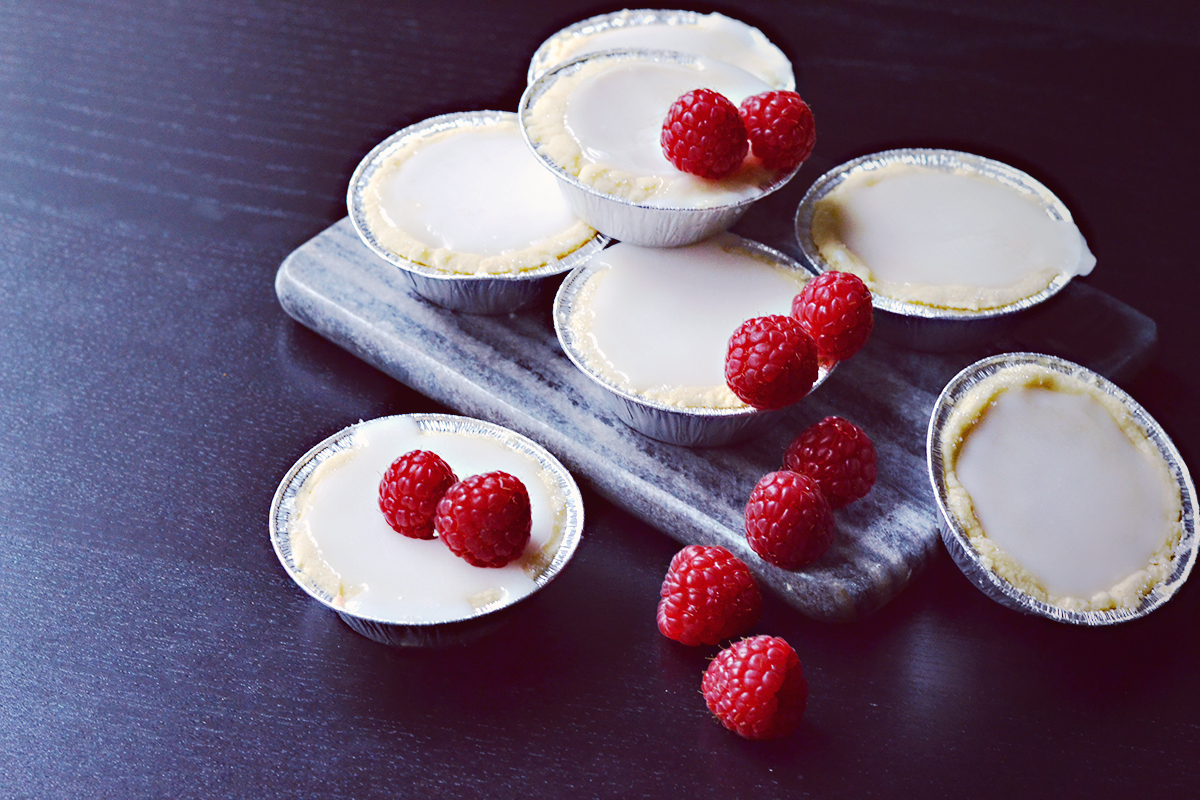 Related: Vegan White Chocolate Blondies
As with any classically non-vegan dish, whether it be a savoury dish or a sweet and decadent dessert, I love to prove that being vegan doesn't mean you have to pass on it. So, in following that pursuit, here are vegan mazariner.
Vegan Mazariner
Makes 18 mazariner
For the pastry shell
150 grams (5 oz) vegan butter
1/2 dl (1/4 cup) sugar
1/2 teaspoon baking powder
3 dl (1 1/3 cup) flour
For the almond filling
1,5 dl (150 ml) vegan cream (I used soy cream)
250 grams (9 oz) almond paste (Swedish mandelmassa)
1/2 teaspoon baking powder
4 tablespoons flour
For the icing
1 Cup powdered sugar
4 tablespoons water
Method
Quickly mix together all the ingredients for the pastry shell, don't knead the dough too much.
Place in the fridge to keep cool while you prepare the almond filling.
Grate the almond paste (mandelmassa) and use an electric beater to mix it with the vegan cream, baking powder, and flour.
Set the oven to 150 C / 300 F.
Roll out the pastry and press it into 18 aluminum cups or a cupcake tray.
Next, fill each pastry cup with the almond filling. Only fill each cup about 2/3 of the way (they will puff up in the oven)
Bake in the lower part of the oven for 20-25 minutes until the tops are puffy and have gone slightly golden.
Lay out a piece of parchment paper and sprinkle sugar on top, place each cake upside down on the sugared parchment paper (to flatten the tops for the icing). Allow to cool completely.
Prepare the icing by mixing together the powdered sugar and water, then carefully drop a thin layer of it on each mazarin.
Enjoy!