Some places you visit instantly give you those good vibes and make you feel at home. That's kind of how I felt during my recent visit to Barcelona. Not only is it a hip, fun and exciting, it's also becoming one of Europe's best vegetarian (and vegan) cities. Here's my vegan guide to Barcelona.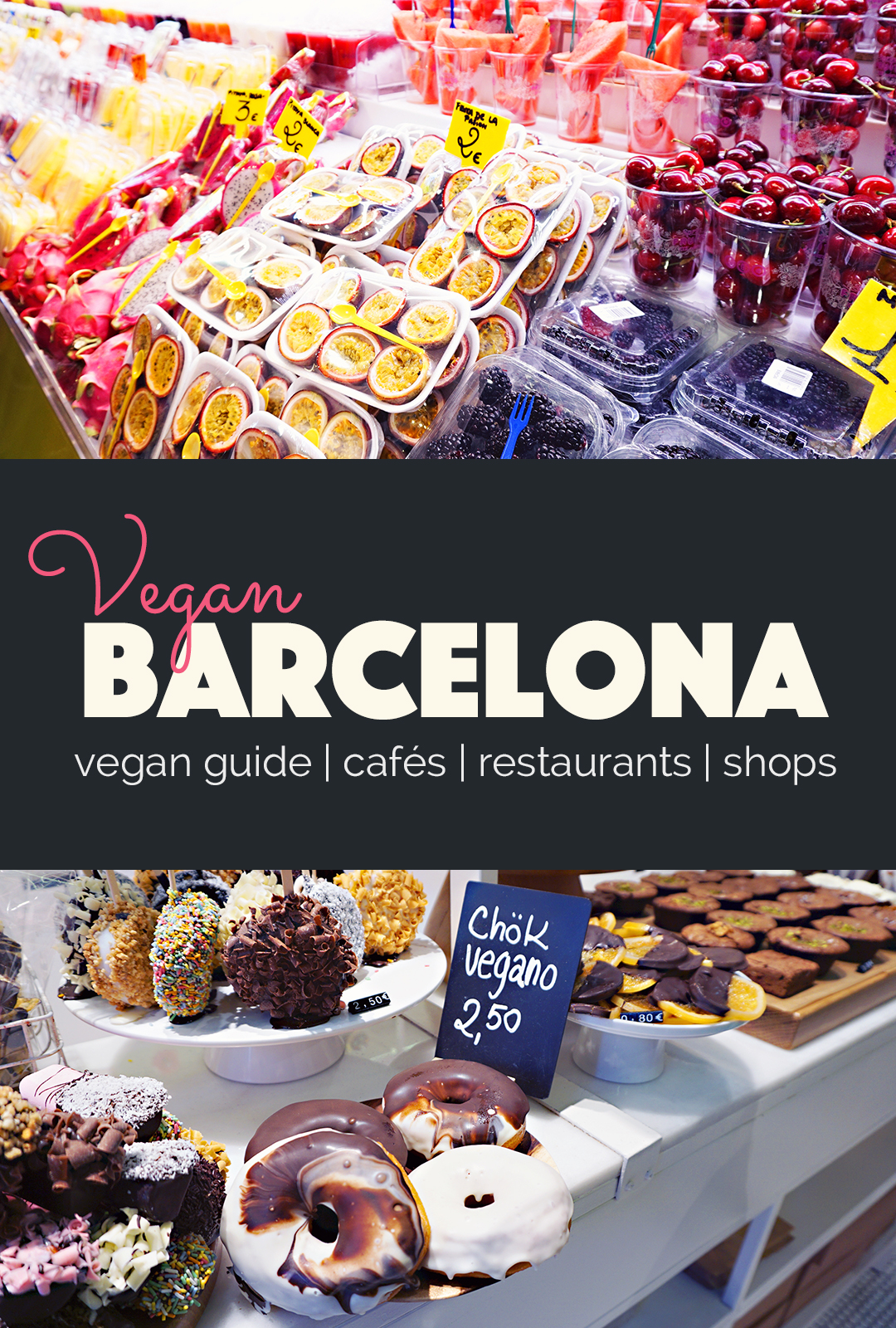 Vegetarians and vegans visiting Barcelona need not worry about finding enjoyable meals sans animal ingredients. Barcelona recently declared itself a "veggie friendly city" and during our week long stay, the efforts to both encourage and supply more vegetarian food to the city's residents and visitors was clear. Playing "spot the signs for vegan" quickly got tiring as they were quite literally – everywhere.
These are some of the places I enjoyed the most and would love to visit again should I find myself in Barcelona in the future. Further down you'll also find some general tips of things to do and see while you're in this fun loving city.
Vegan Guide to Barcelona
Flax & Kale | teresacarles.com/fk
Flax & Kale was perhaps my favourite of the restaurants and cafés we visited during our stay in Barcelona. They serve a "flexitarian" menu including vegan, vegetarian and pescetarian options. We went for dinner, but they also serve breakfast, brunch, and lunch including a whole range of fresh pressed juices. Their breakfast and brunch is very popular, so much so that a lot of diners were ordering granola bowls and smoothies on the evening we were there for dinner. I would love to go back for brunch here one day!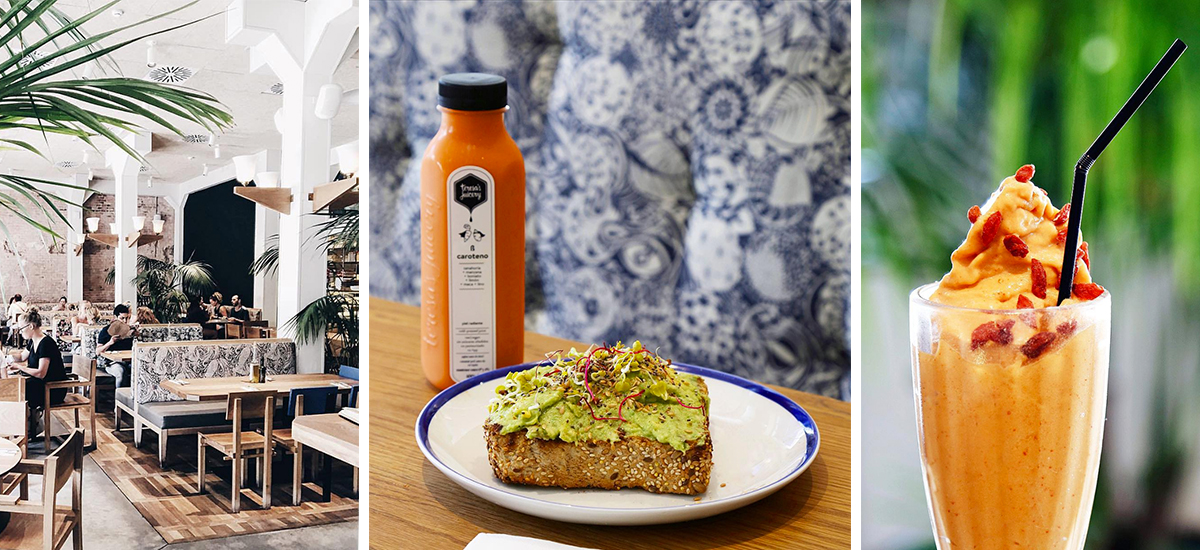 Above photos borrowed from Flax & Kale Instagram
Boqueria Market | boqueria.info
The Boqueria Market is a huge marketplace that is sure to tickle all your senses. Walking into this place my boyfriend and I couldn't stop awing at the beautiful colors, magnificent smells, and tantalising goodies for sale. You won't want to miss this! Grab a fresh squeezed juice and an empanada to snack on while you wander through the market. And be sure to stock up on dried fruits, nuts, and fresh exotic produce while you're there, to bring along to the park.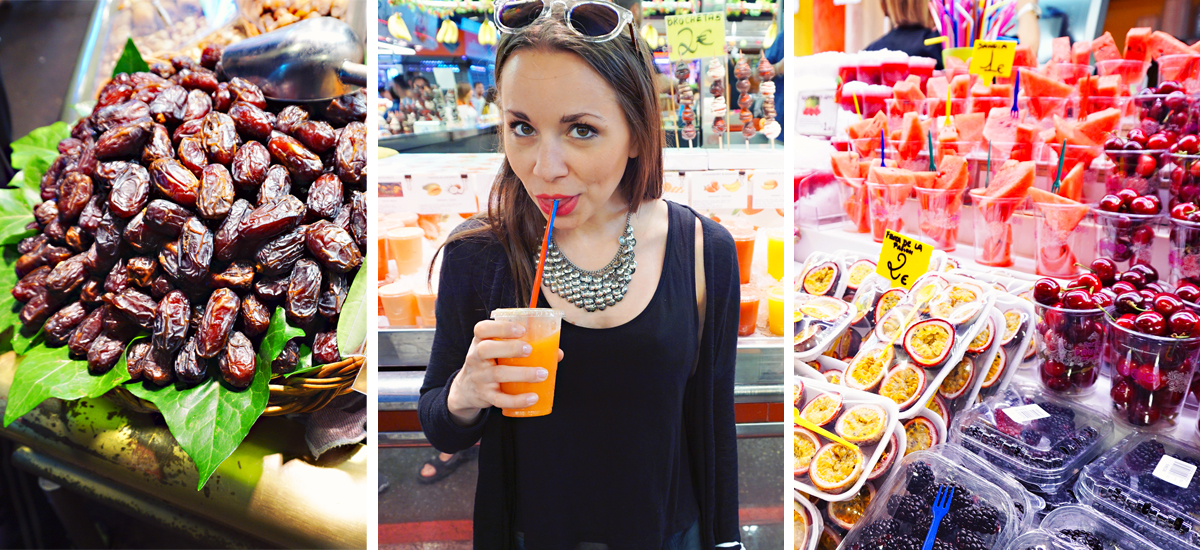 Cat Bar | Cat Bar's Facebook page
Cat Bar has been around for a while and is perhaps most famous for being a fun bar with a wide selection of beers. However, besides that, it also happens to serve some delicious vegan burgers. We stopped in for a late lunch and enjoyed crisp french fries and tasty mushroom burgers. Their menu is simple but offers several different types of veggie burgers.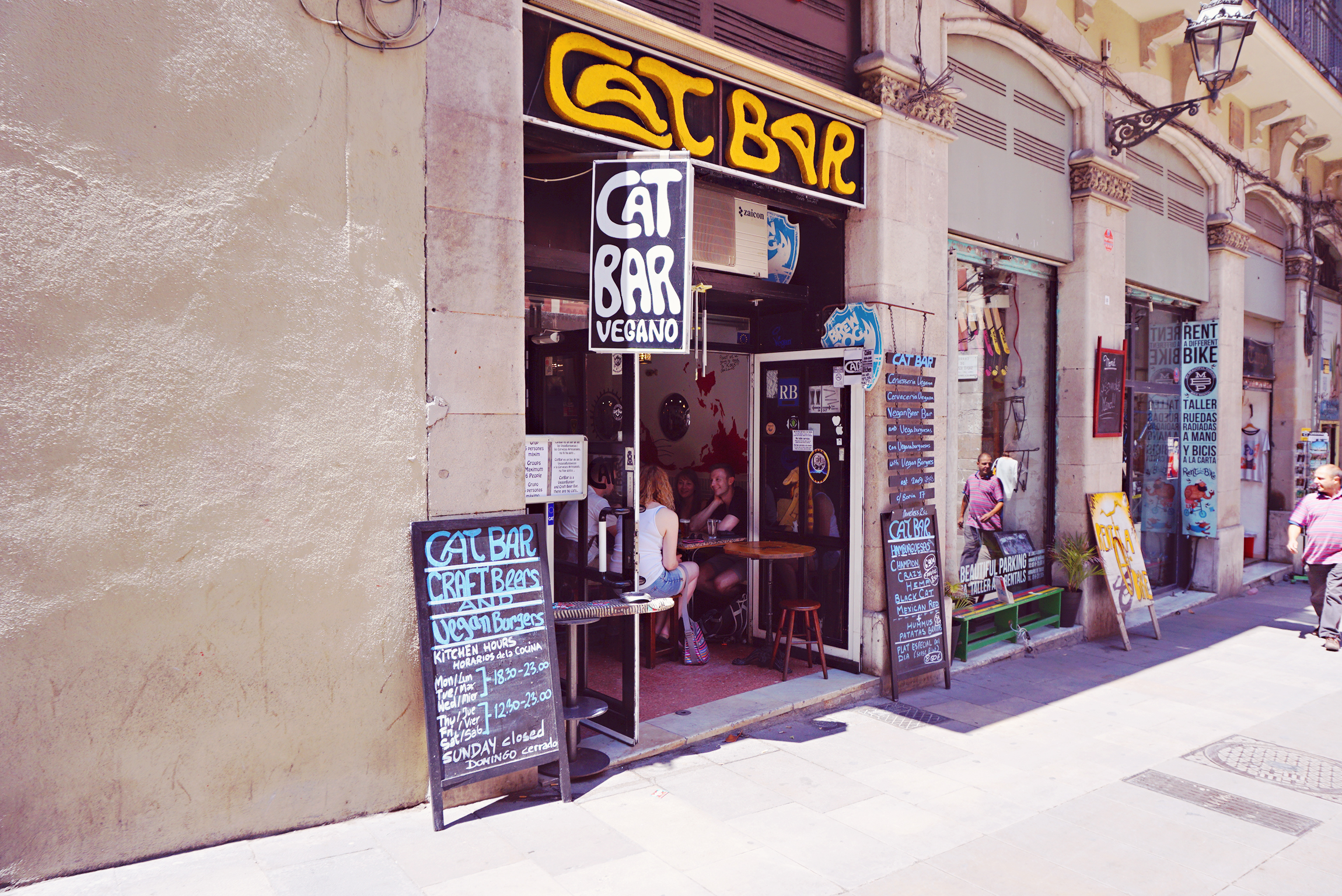 Gopal | Gopal's Facebook page
Gopal is a kind of deli where you walk in and order a snack to go. I'd heard rumours of vegan donuts and cakes and was happy to find some on offer when we stopped by. The display wasn't as filled with cakes as I'd hoped for, but the chocolate covered donut I got was absolutely dreamy and reminded me of the donuts I had as a kid at the funfair.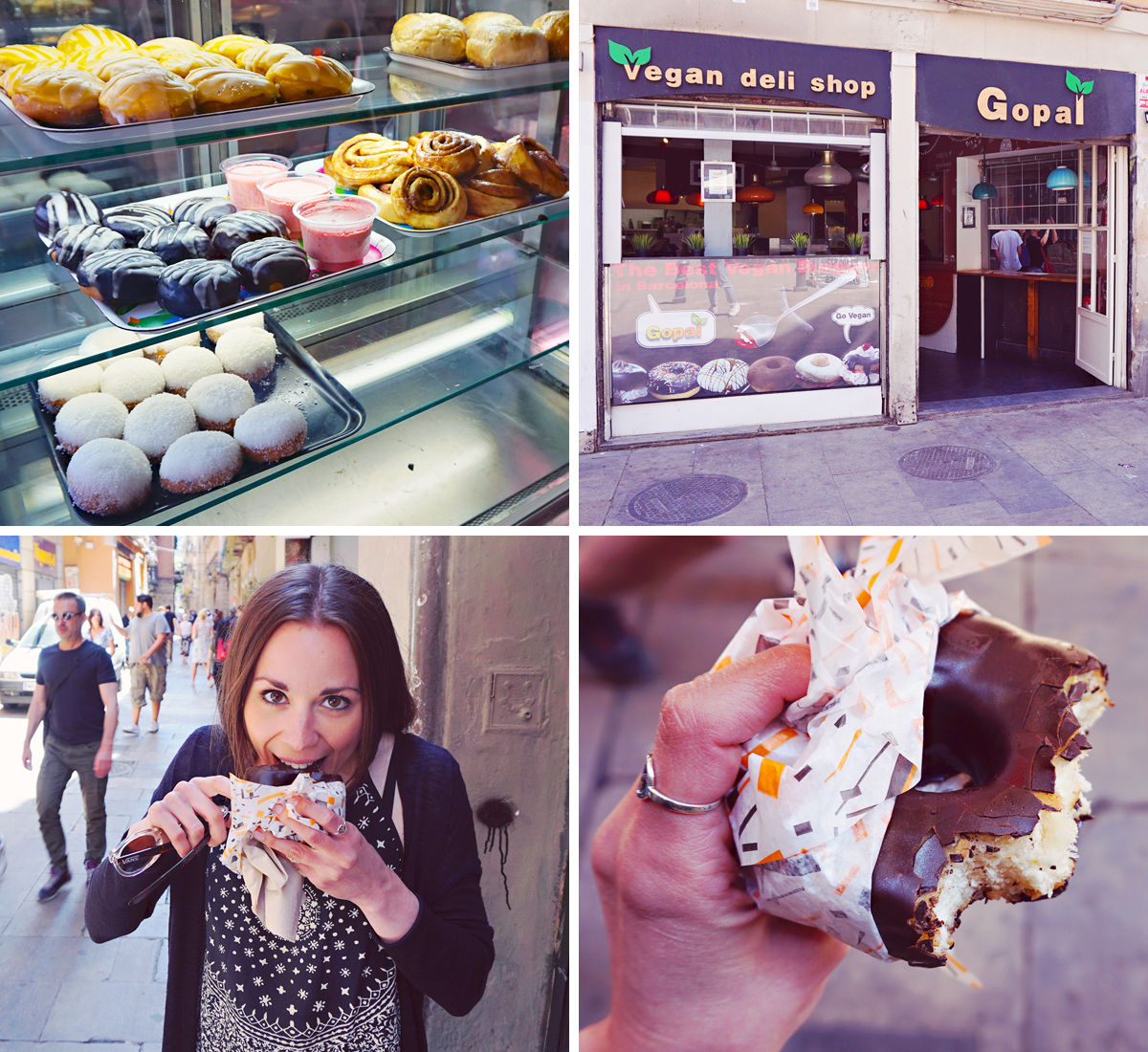 Vegetalia | restaurantvegetalia.com
Vegetalia have several locations around Barcelona. They offer vegetarian and vegan snacks, lunches and desserts including veggie burgers and pizzas. We stopped by for a quick lunch and I had a salad with crispy tempeh and candied walnuts. Not the best salad I've ever had (I make better ones myself), I'd suggest you go for something a little more exciting like the pizzas or burgers.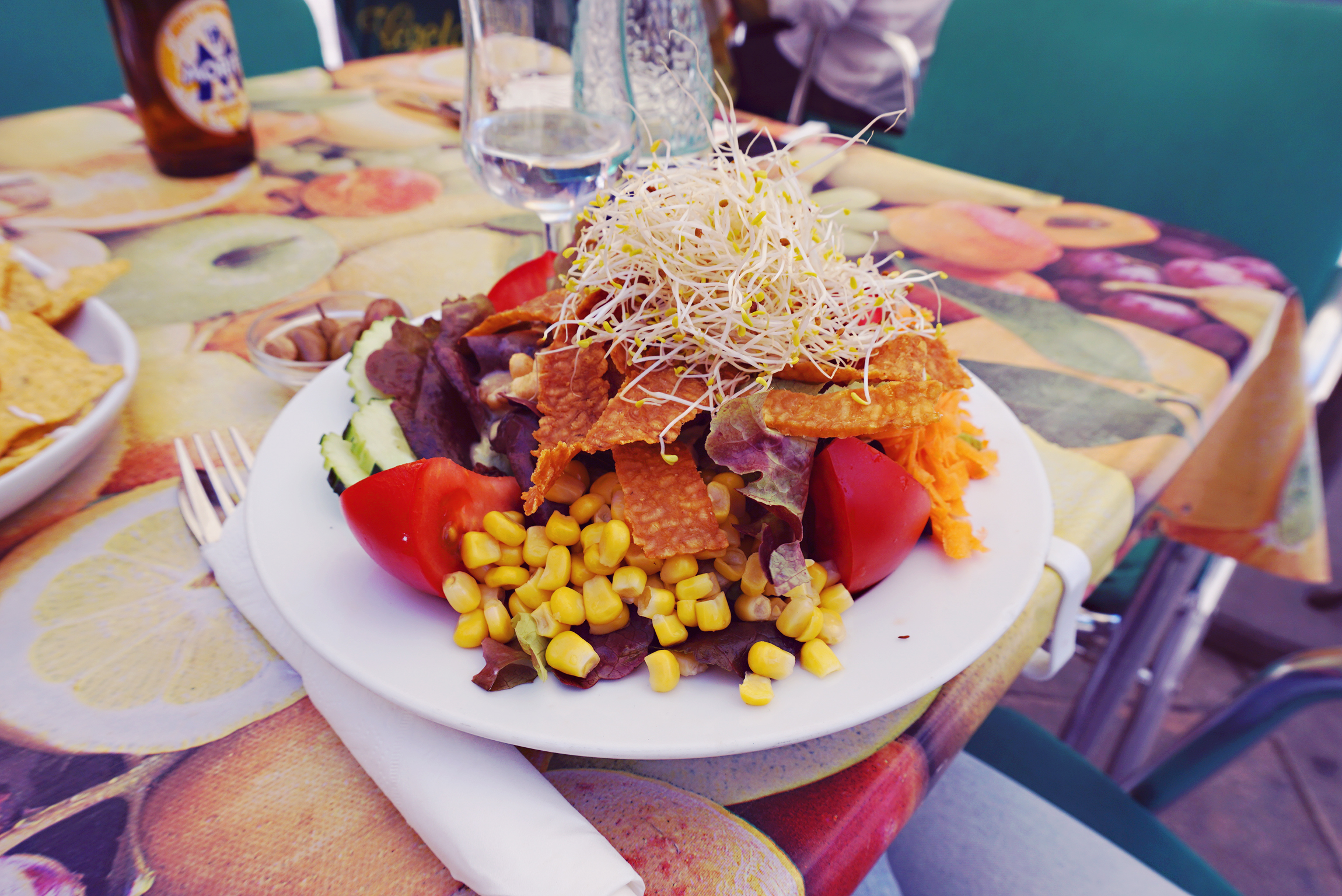 Hummus Barcelona | Hummus Barcelona's Facebook page
We grabbed take away from Hummus Barcelona on two occasions during our stay. The menu revolves around – not surprisingly – the hummus, which comes in several different flavours. The hummus portions are very generous and come with several pieces of fresh and soft pita bread. We also loaded up on sides like sweet potato chips, falafel, and garlic mushrooms. Delish!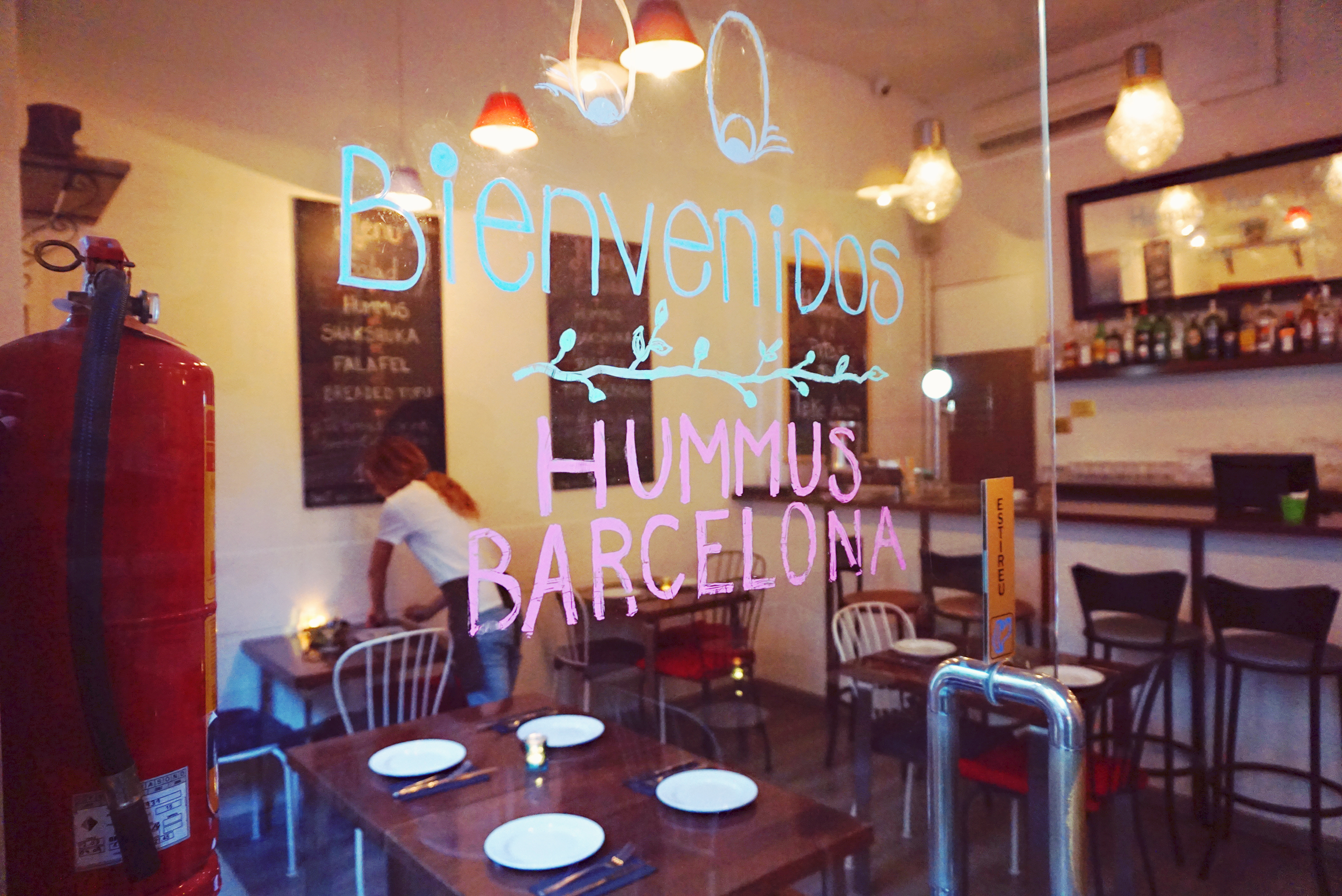 Chök | chokbarcelona.com
We stumbled upon this place and were drawn in by the eye catching donuts and cronuts on display in the window. This place has some of the most decadent and gorgeous looking donuts I've ever seen. Piled high with frostings and sprinkles, not to mention a couple of vegan options too. Guaranteed to be a party in your mouth.
El Born area
The El Born area seems to be a bit of a gold mine of organic, vegan, and vegetarian shops, cafés, and restaurants. We wandered through El Born on our way to Ciutadella park and I lost count of how many signs I saw promising vegan friendly options. The area in itself is super cute and full of little passages and alleyways hiding cute bars, cosy cafés and hippie shops. Definitely worth getting lost in.
For more vegan and vegetarian friendly spots in Barcelona make sure you check out guides like Happy Cow's Vegan/Vegetarian guide to Barcelona. I found a lot of great places through that list.
Things to see and do in Barcelona
The Magic Fountain | Barcelona Tourist Site about Font Magica
The Magic Fountain (or Font Magica) is Barcelona's beautiful ornamental fountain. Go in the evening (check dates and times on their website) to enjoy the spectacular fountain show with coloured lights and music.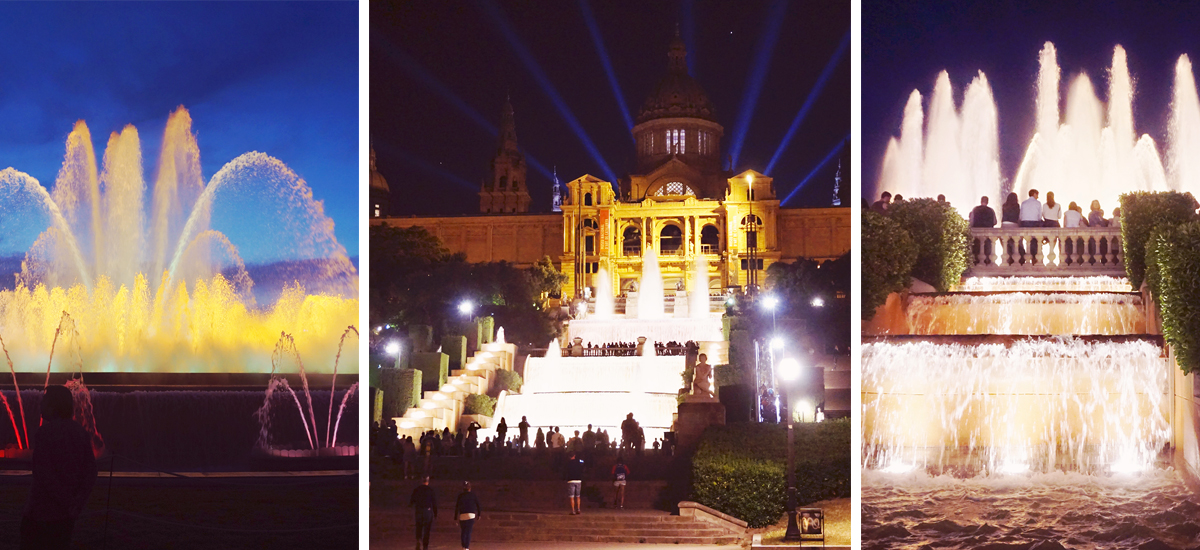 Ciutadella Park
Grab some snacks from the Boqueria Market and head to Ciutadella Park. Hang out by the beautiful fountain, wander around among the green grass and trees or rent a paddle boat and row your way through the pond where you'll find wild turtles(!) and baby ducks. The vibe is cool and feel good, and in the summertime you'll find all kinds of activities like acrobatics and yoga going on in the park.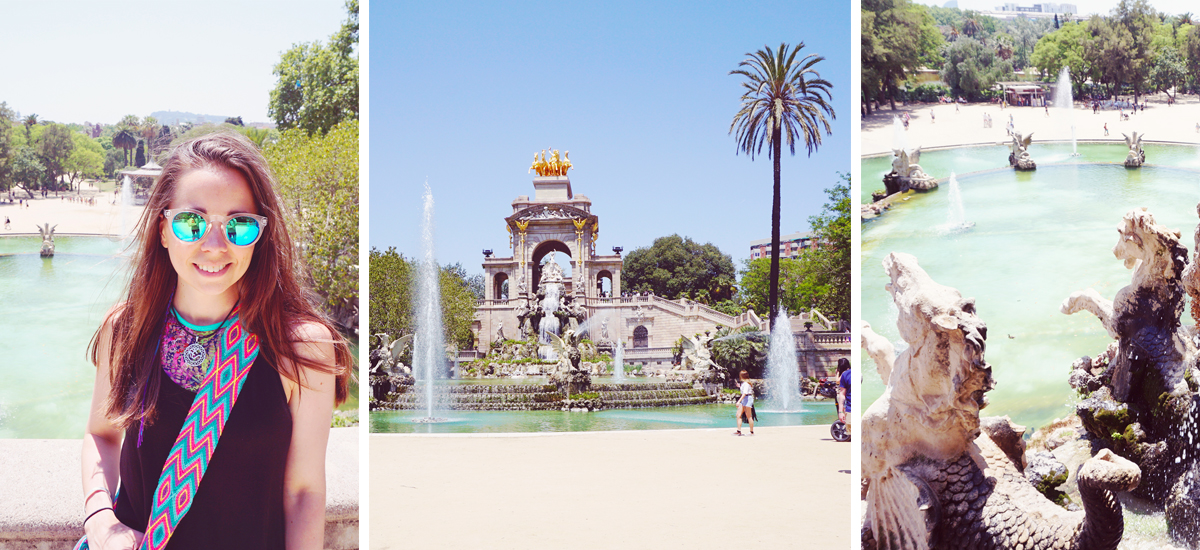 Wander around in the Gothic Quarters
Take a day to just wander in and around the gothic quarters. It's like a big labyrinth of streets, alleys, and squares where you're guaranteed to find interesting shops, cafés, and restaurants. I highly enjoyed letting feeling guide us down one street after another to see what we see.
Bike taxi
If you've made your way down to Barceloneta Beach and find your feet are getting tired, hail one of the bike taxis to take you the final stretch to the sand. A fun and very enjoyable little ride that'll give you a nice view and support an environmentally friendly way of transport.
Sitges
Set aside a day to take the train to Sitges. Trust me on this one, it is so worth it! Sitges is located just south of Barcelona and is an absolutely breathtakingly beautiful little town with several small beaches. You'll easily get there by train (no connections or switches necessary), the train ride takes about 35-40 minutes. Pack a good book, your swimming gear and a blanket to hang out on the beach.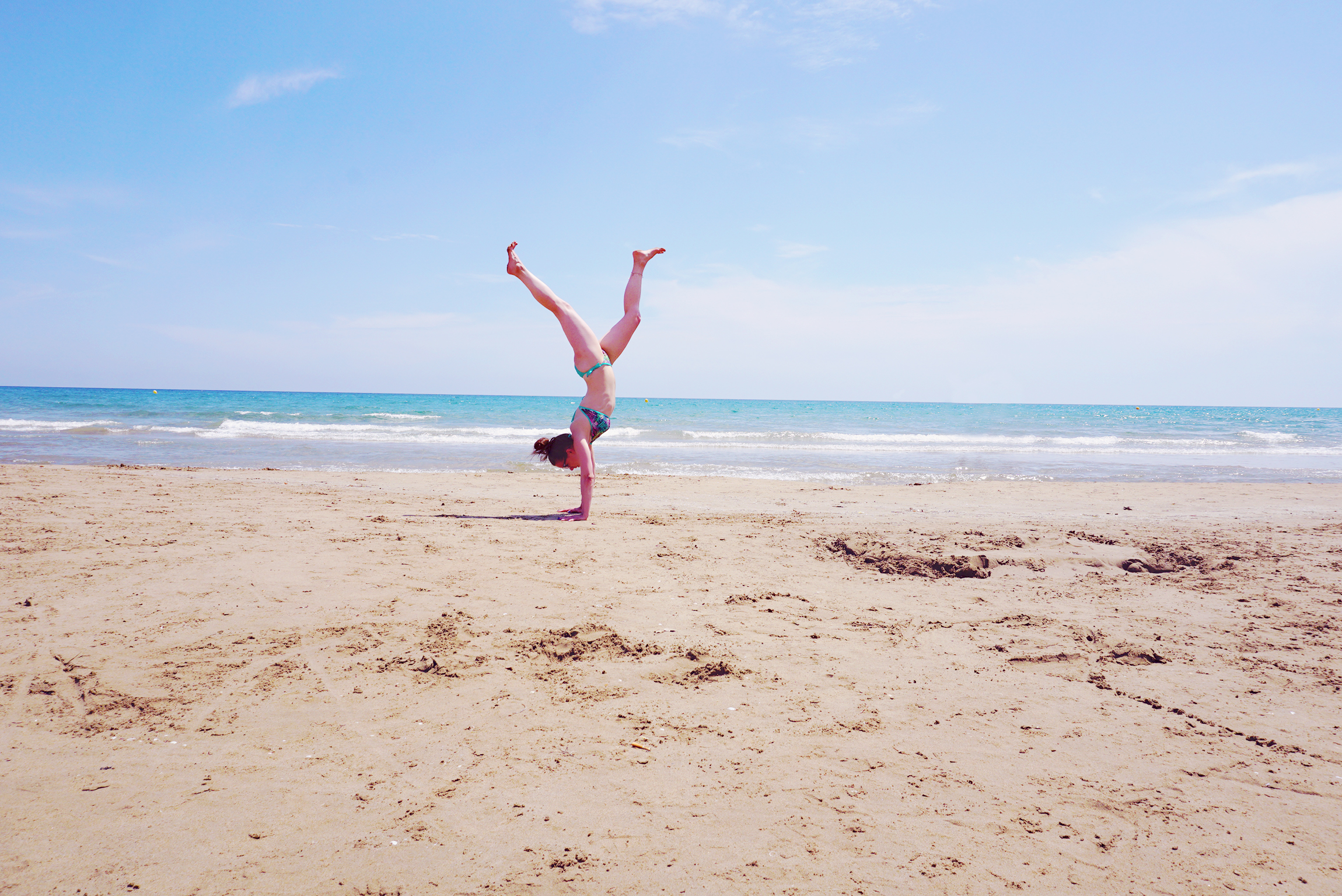 Jet Ski (in Sitges)
We rented jet skis on Barceloneta Beach on our first day there but unfortunately the experience wasn't very enjoyable. The weather conditions were pretty brutal (stormy winds and big waves) and the guides were terrible, jetting off and leaving several participants alone far out in the middle of the ocean unable to find the rest of the group. My boyfriend rented a jet ski a second time when we visited Sitges and the setup and experience there was much better. I would definitely recommend renting jet skis in Sitges rather than Barcelona, the conditions seemed to be much better and the guides more organised and calm.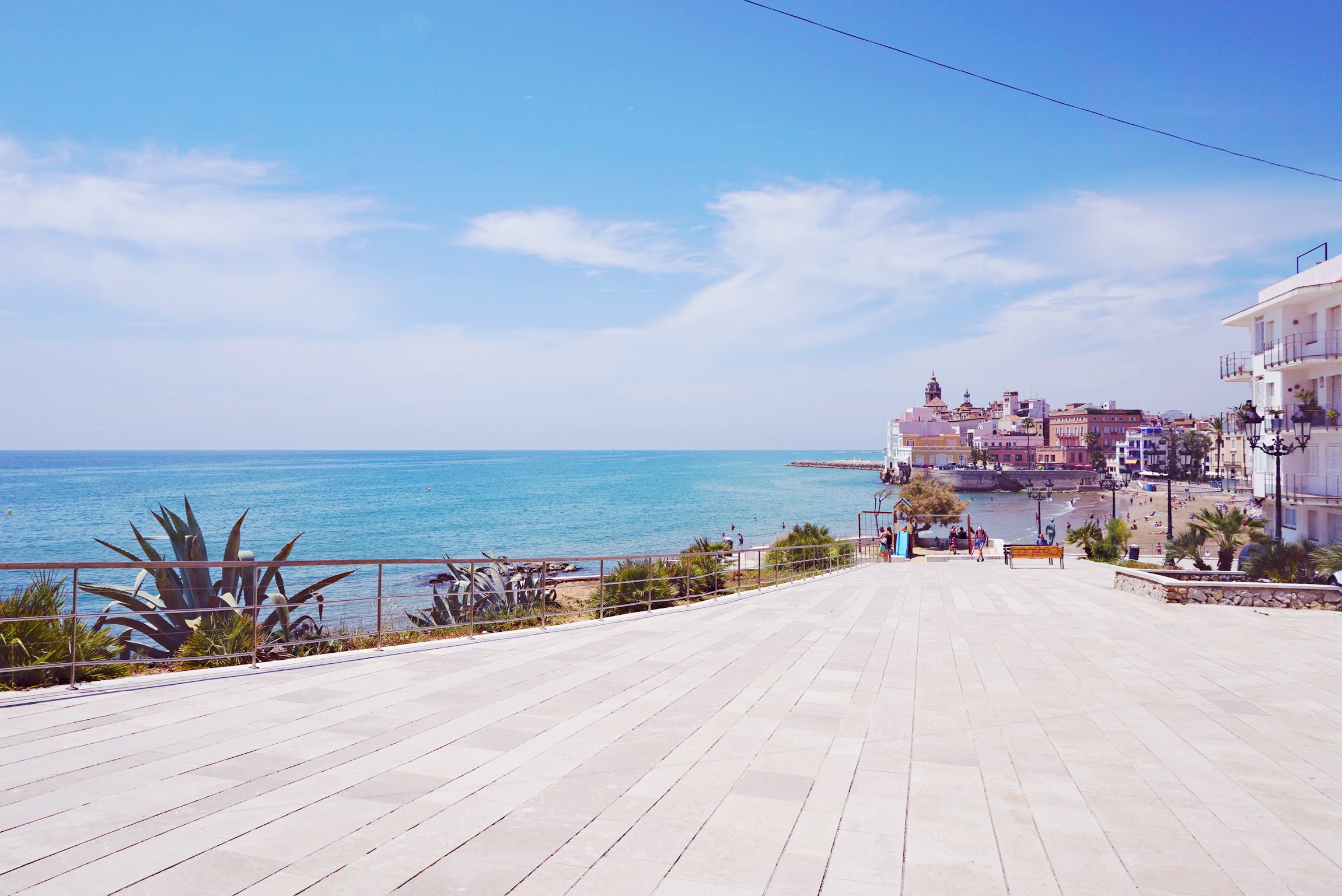 Have you ever been to Barcelona? What's your best tip of where to go and what to see?