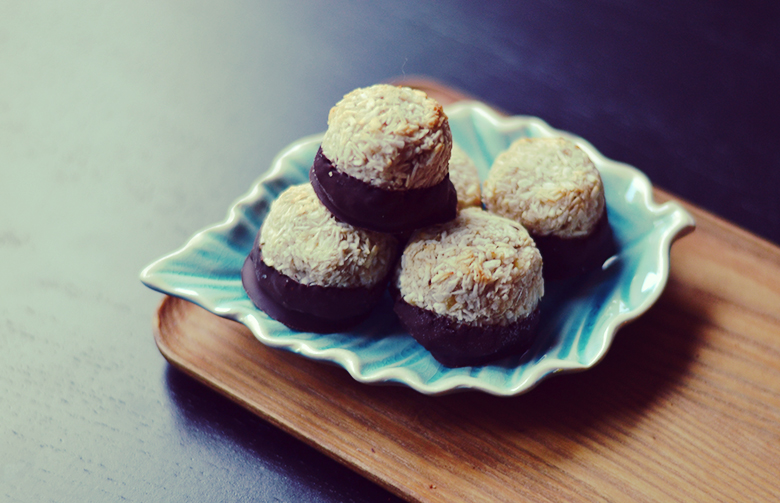 Would you believe these Coconut Macaroons only have three ingredients? Three!
I got this idea the other day and had to try it right away, I was so happy to see that the result was as I'd hoped. These are a healthified and veganized version of the coconut macaroons my aunt used to make.
COCONUT MACAROON SNOWBALLS
1 very ripe banana
2-3 cups shredded coconut
1 tsp vanilla extract
100g dark vegan chocolate
METHOD
1. Preheat oven to 175C / 350F.
2. In a medium sized bowl, mash the banana using a fork. Add the coconut and vanilla extract and mix it all with a fork or your hands until you've got a goey batter.
3. Squeeze and roll into balls and place on a baking sheet lined with parchment paper.
4. Place in the oven for about 10-15 minutes, keep an eye on it, they're done when they've just started to go a bit golden on top.
5. Allow to cool completely, then melt the chocolate and dip the bottom of each macaroon in the chocolate to coat.
6. Store in an airtight container in the fridge or freezer.
Enjoy!