Is it possible to make vegan brownies and get that gooey centre, that crisp outer, and those crunchy corner pieces? Of course it is! Here's how to make tasty yum vegan brownies.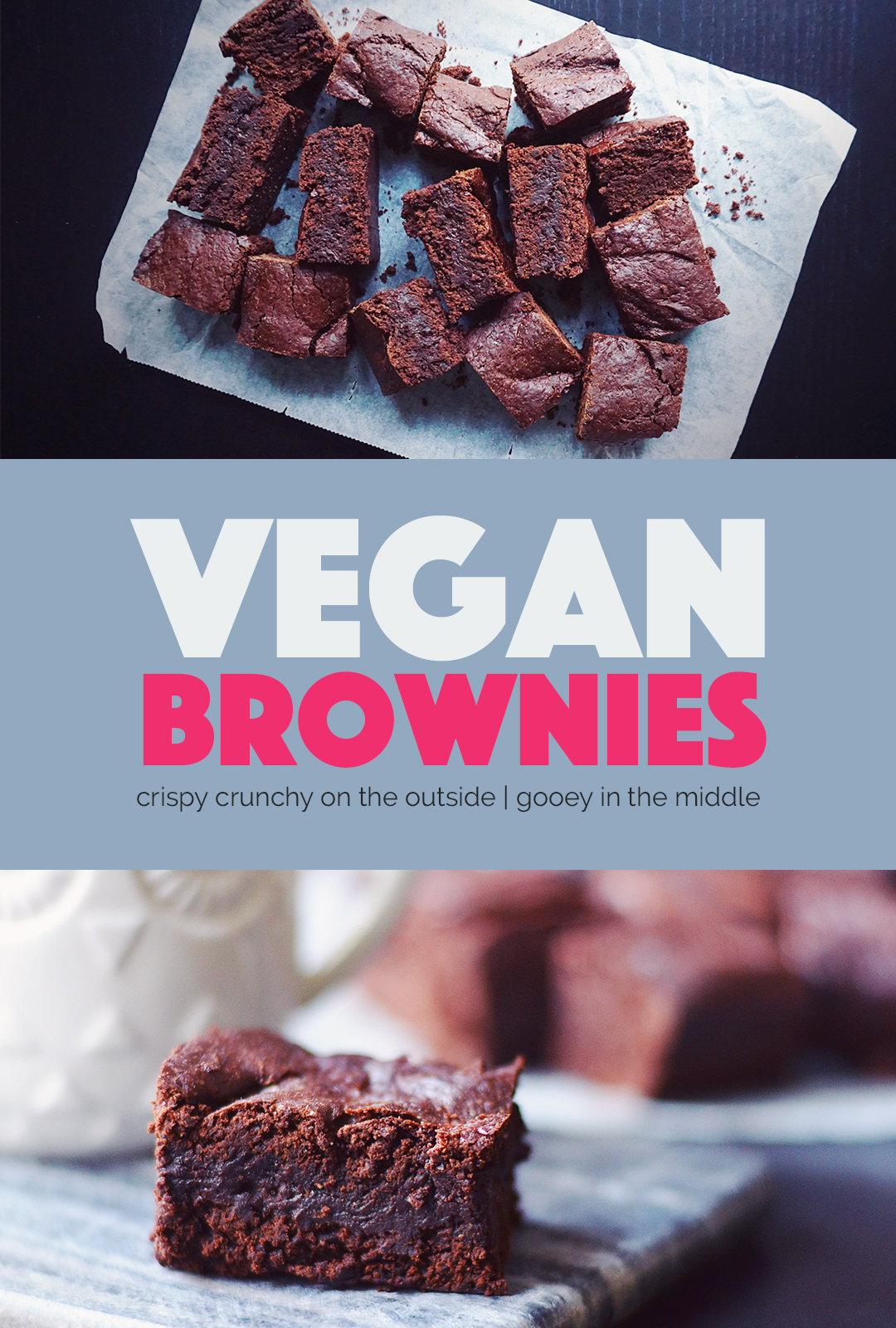 I'm on a mission.
A mission to make the best vegan brownies. And this is just the beginning of it.
This recipe makes froykin' delicious vegan brownies. But, being the undying perfectionist that I am, you can be sure I will be continuing to perfect this recipe until I am certain it has reached best status (and then of course I'll share that recipe too!)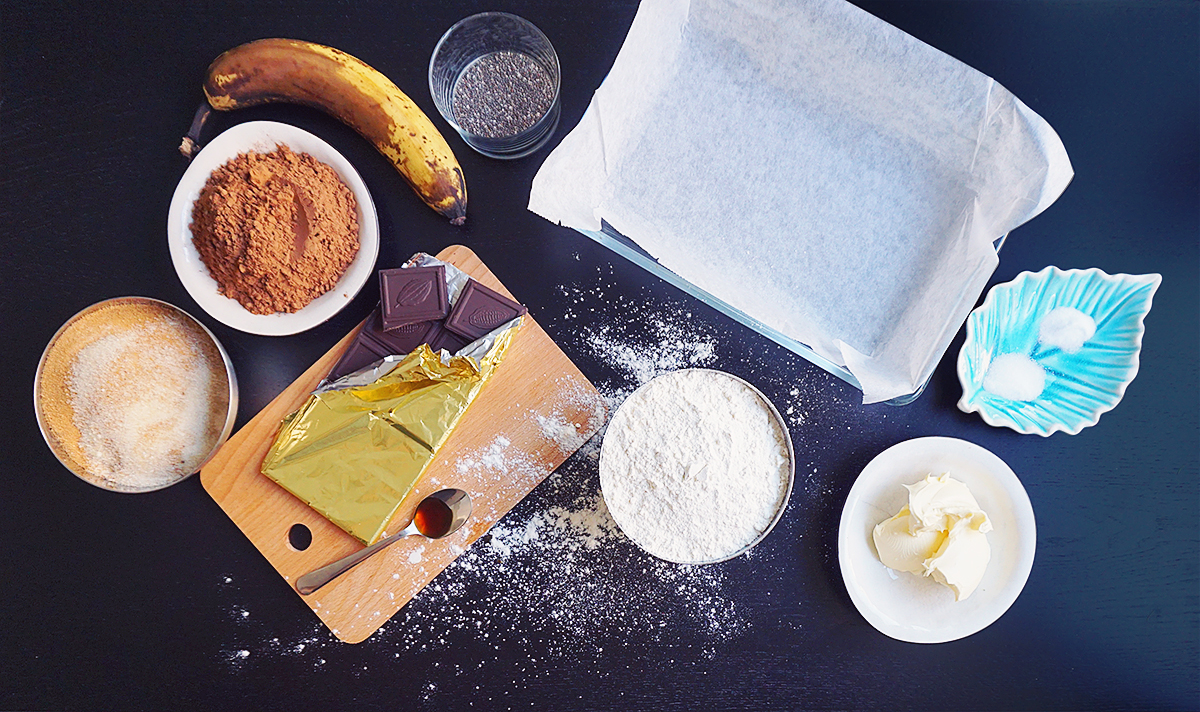 Get your ingredients together
Now, seeing as these vegan brownies already are totally #flawless, then what exactly are my requirements for a best brownie? Ah, well. You see, I happened to grow up in a home where brownies were a staple. And nobody makes brownies like my mama.
Slightly chewy texture
Gooey centre
Crunchy and crispy on top
The best.
This recipe is 99 percent of all that good stuff, but I intend to make it 100 percent. So while you wait for me to Einstein this into perfectionism, you go ahead and make these. Because, have you looked at the photos? I thought so.
Vegan Brownies
1 3/4 cup (4 dl) all purpose flour
1/2 tsp baking soda
3/4 tsp salt
2 Tbsp chia seeds + 4 Tbsp water
4 oz (100 grams) dark chocolate (70%), finely chopped
1 cup (2 dl) unsweetened cocoa powder
1/2 banana, mashed
3 Tbsp vegan butter
1/4 cup water
2 tsp vanilla extract
1 1/2 cup (3.5 dl) sugar (I used a mix of cane and brown sugar)
Directions
Set the oven to 350 F (175 C) and line a oven proof dish with parchment paper (about 5 x 11 inches | 13 x 28 cm).
Mix the flour, baking soda and salt in a medium sized bowl, set aside.
Stir together the chia seeds and water in a small bowl, set aside.
In a large mixing bowl, mix together the remaining ingredients until combined. Add the chia seed mix and beat with an electric beater until completely combined.
Add the flour to the wet batter and stir together with a spatula or wooden spoon until just combined. The batter will be very thick, more like a dough.
Pour the batter into your prepared pan and use a spoon or spatula to press it into the pan, making sure you press it into the corners.
Bake in the oven for 25 minutes, allow to cool on a rack before cutting it into squares. Store in an airtight container in the fridge.
Enjoy!
Brownies before they hit the oven
How do you like your brownies – crunchy on top and chewy in the middle, topped with frosting, in a bowl with vanilla ice cream?
—-
Never miss a post! Follow Banana Bloom on Bloglovin'.
And make sure you check out Banana Bloom on Instagram @BananaBloomblog and on Facebook to see what I'm up to!