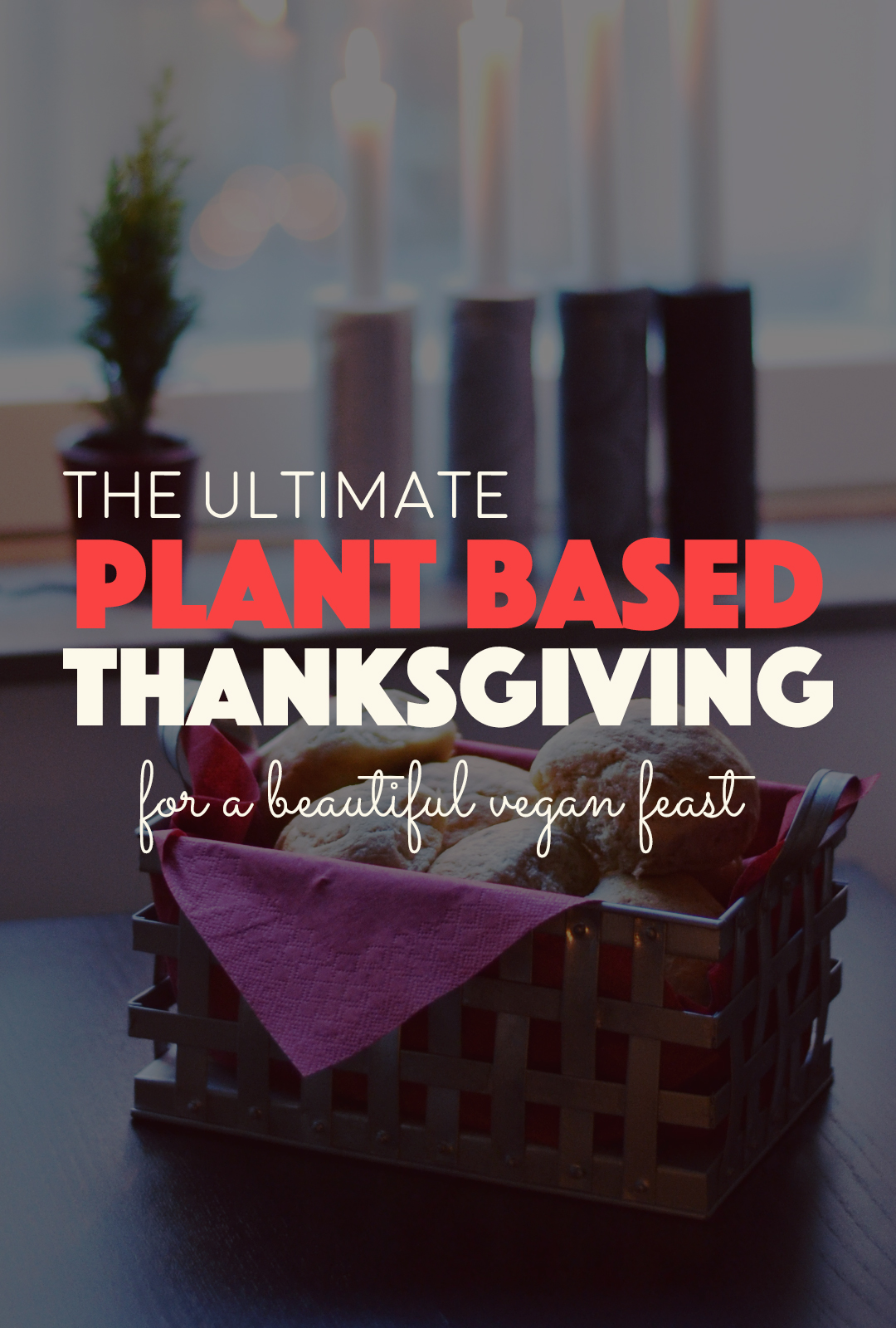 This time of year, we've got an abundance of seasonal fruits and vegetables at our disposal, like colourful pumpkins, squash, carrots, and cranberries.
Not only are these veggies healthy, they're also super versatile; easily combined and cooked or baked to create plenty of radiant dishes for this Holiday season.
With less than a week to Thanksgiving, what better time to round up some of the best plant based Thanksgiving recipes around the internet!
There's no better way to show our gratitude and care towards each other and the planet than by eating food that'll leave the least amount of a carbon footprint.
By eating plant based, you're eating consciously and sustainable. So dig right into these 30 savoury and sweet recipes for the perfect plethora of plant based Thanksgiving dishes for friends and family to enjoy.
The Ultimate Plant Based Thanksgiving Roundup
SAVOURY
Quick & Easy Vegan Bread Rolls
Gluten Free Dairy Free Butternut Squash Lasagna
Butternut Squash, Brussel Sprout, and Bread Stuffing with Apples
Purple kale salad with creamy apricot ginger dressing, walnuts, and apples
Chipotle Mashed Potatoes with Greens
SWEET
Chocolate Fruit and Nut Clusters
Pumpkin Cream Pie with Coconut-Pecan Crust
Oatmeal chocolate chip cookies
Gooey Pumpkin Spice Latte Chocolate Pudding Cake
What is your must have dish on the Thanksgiving table?