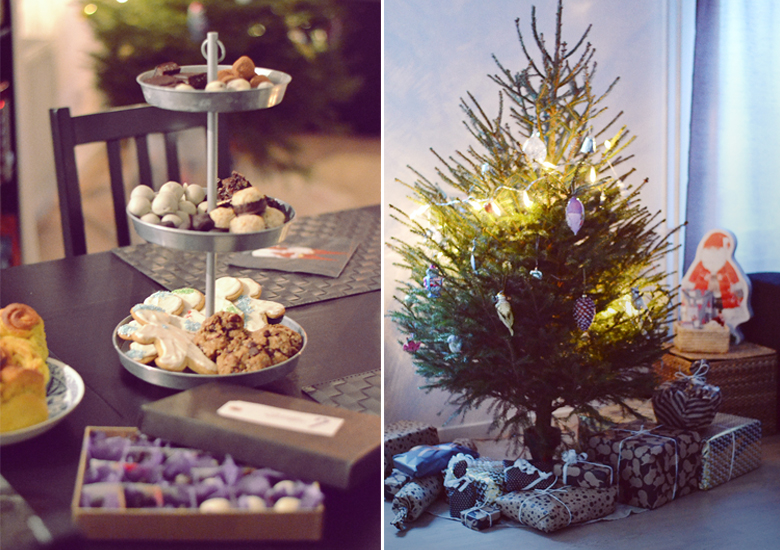 Christmas has been wonderful and relaxing, it's one of my favourite times of year because I get to cosy up with the people I love and have an excuse to bake ridiculous amounts all of December.
Speaking of the abundance of baking I've been doing this past month, you'd think I had a huge party planned for Christmas day. Not exactly. We were a small party of four at Christmas, I'd invited my sister and mother over and I cooked up a big vegan feast for us, including oven roast potatoes and vegetables, vegan "meatballs" and smoked "sausages", bulgur and walnut salad, fresh made bread rolls, and of course a towering plate of desserts.
Who else had a vegan or vegetarian dinner this Christmas?