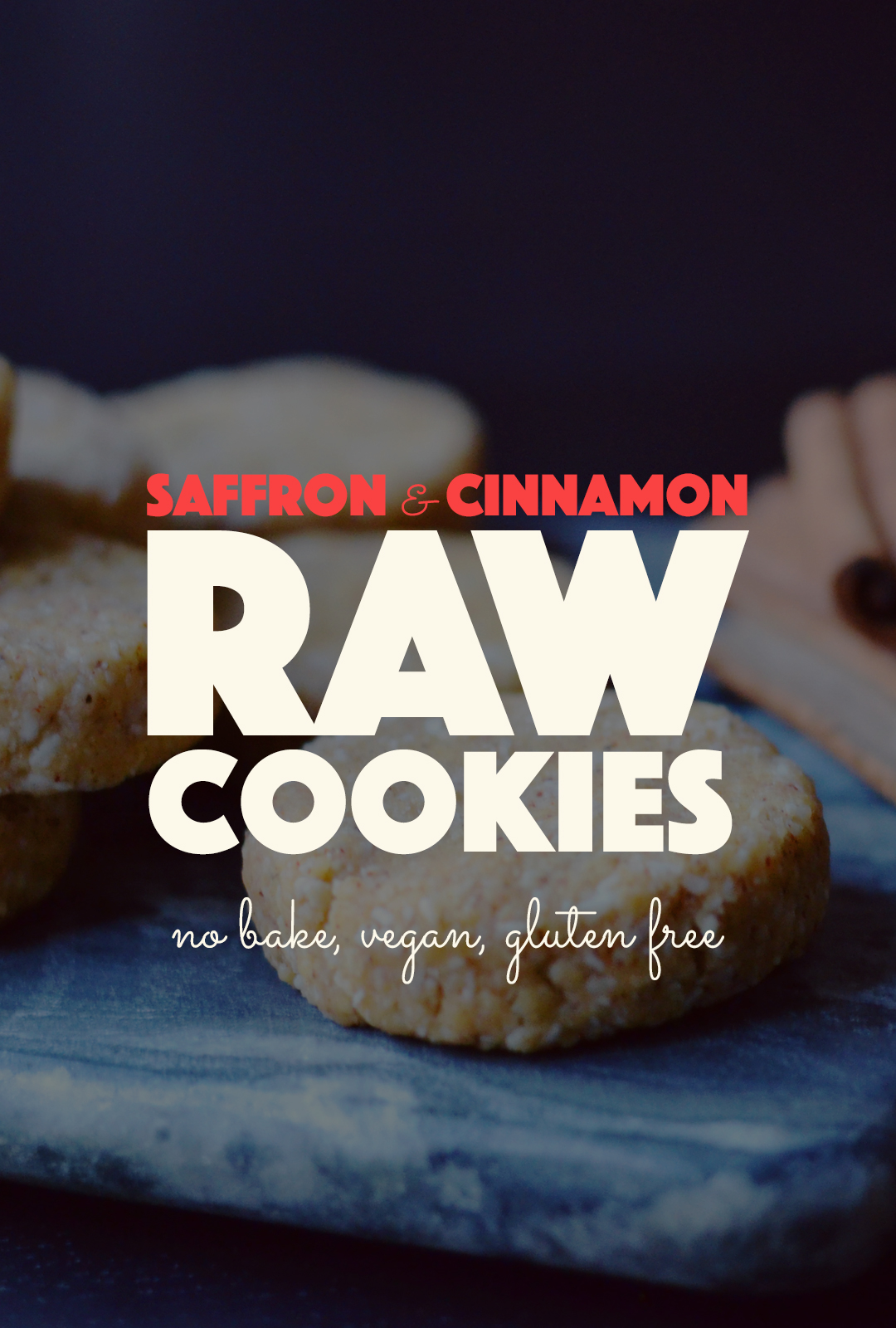 Sweets at a holiday gathering generally don't hold back on the sugar and spice and everything nice. But for something to be mouthwateringly delish, it doesn't have to be crunching with sugar or coated in butter. It's totally possible to make something that'll tickle those tastebuds of yours, while also keeping your gut and body happy and swimming with nutrients.
That's what makes raw food so freaking beautiful. Utilising natural, uncooked ingredients keeps the nutrients intact and unharmed, allowing them to do their magic on your body. And with mother earth supplying us with sweet fruits, nuts, and natural sugars, it's easy to whip something up that'll taste just as good as grandma's cookies.
Like these saffron cinnamon raw cookies for example.
(And you can totally skip the saffron if that's something that's difficult for you to find where you live)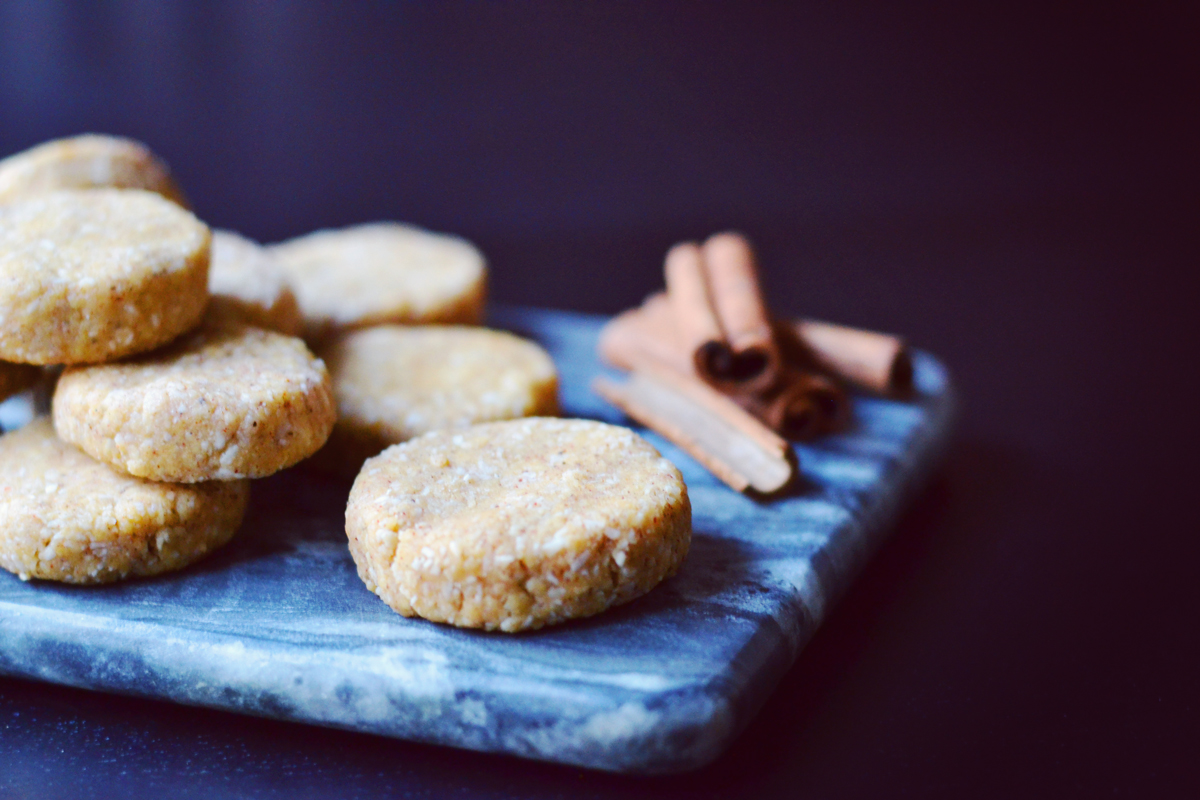 Saffron Cinnamon Raw Cookies
1 cup shredded coconut
1 cup almond flour
1/2 tsp saffron
1/2 tsp cinnamon
1 tsp pure vanilla extract, optional
1/2 cup coconut oil, melted
1/2 cup agave syrup
Directions
In a food processor, blend the shredded coconut, almond flour and spices until incorporated.
Add the agave and melted coconut oil while blending until incorporated.
Shape the "dough" with your hands to form cookies (if the dough is too dry, add some more melted coconut oil and blend again).
Place the cookies on a tray lined with parchment paper and put in the freezer to set.
Remove from freezer about 30 minutes before serving to allow them to come to room temperate.
Enjoy!