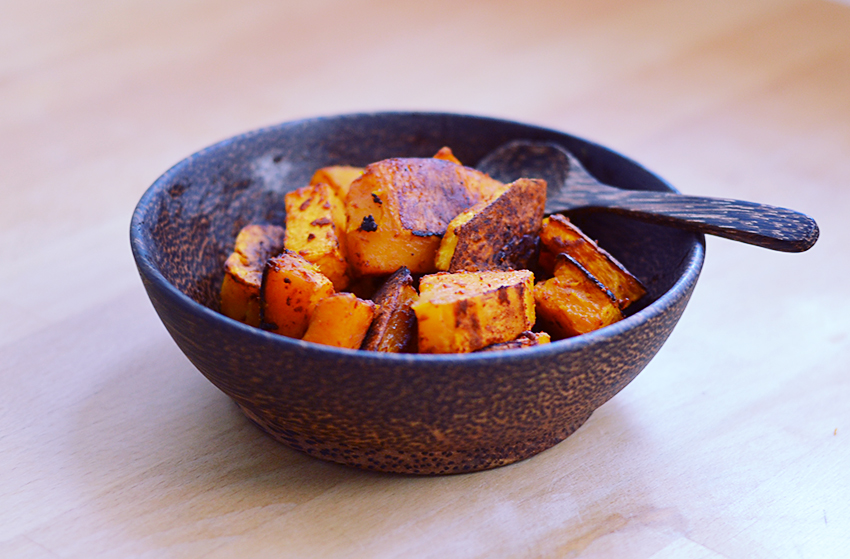 My favourite way to eat butternut squash is roasted in the oven with a mix of sweet and hot spices and a drizzle of coconut oil.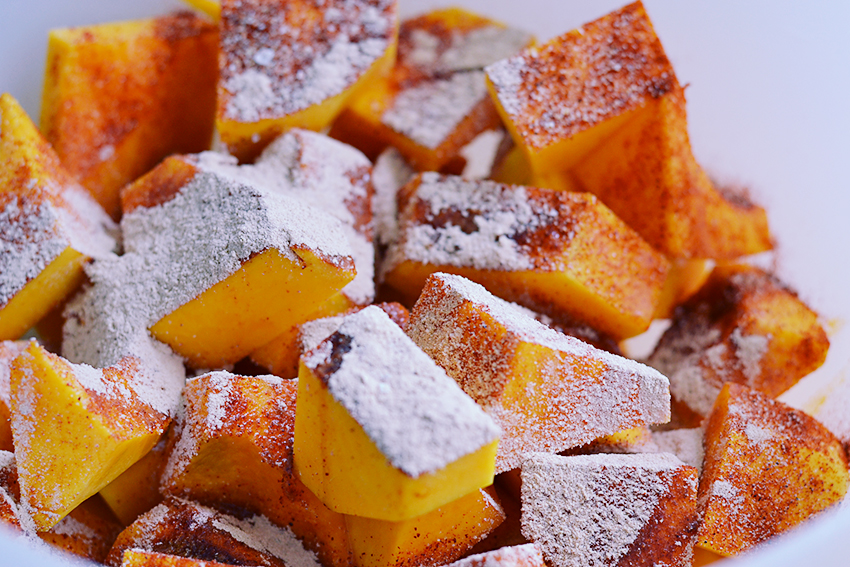 Eat it as it is, served in tortilla bread, or over a cous cous salad. It's a fantastic veggie to prepare a big batch of ahead of time for quick and easy dinners or lunch boxes.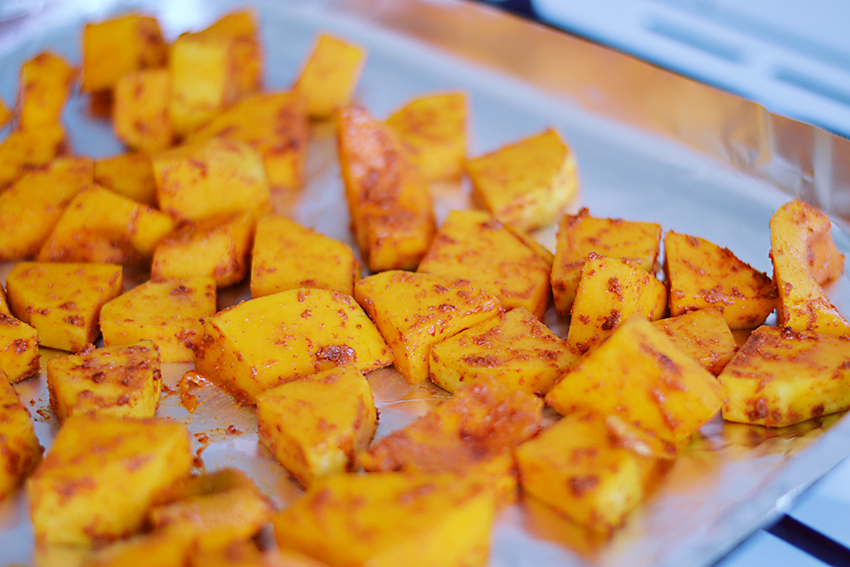 Roasted butternut squash
Yield: 2-3 portions
1 medium butternut squash, peeled and diced
1 tbs coconut oil, melted
pinch of salt and pepper
1/2 – 1 tsp paprika spice
1/2 tsp garlic powder
1 tsp lucuma powder
pinch of chili powder
pinch of cinnamon
Set the oven to 200C / 390 F / Gas mark 5 or 6. Place peeled and diced butternut squash in a medium bowl. Sprinkle the spices and melted coconut oil over it and mix to coat all pieces. Spread the butternut squash on a baking tray and place in the oven for 20-30 minutes. Take the tray out after about 15 minutes and shake the pieces around so that they bake evenly.
Serve with rice, cous cous, salad or in tortilla bread. Store in an airtight container in the fridge.