Celebrate the Christmas season and first of advent this weekend with this 10 minute chocolate fudge. Better yet, you only need five ingredients to make it. Home made has never been this easy!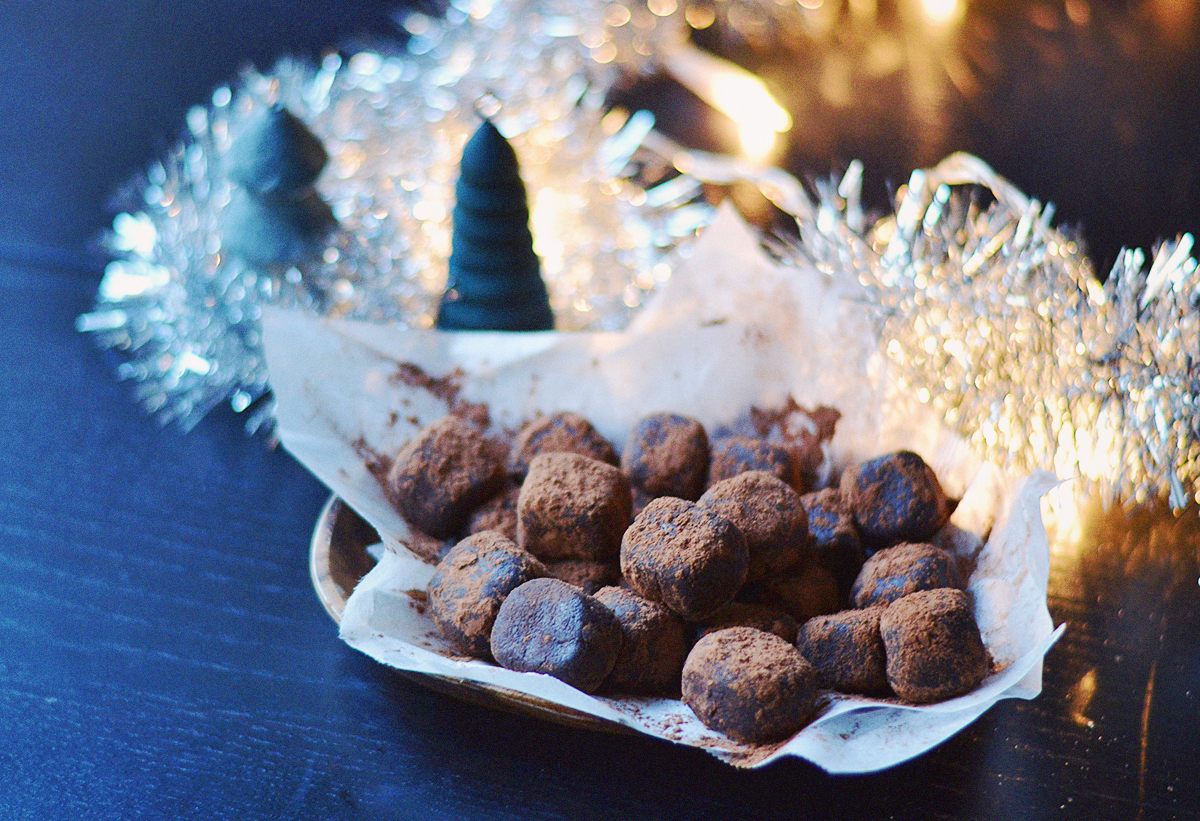 The other day I got a little surprise on my doorstep, a box full of organic goodies from Urtekram!

In the box was a cute message asking if I'd like to bake some candy for the first of advent this weekend. Um, yes! Of course I do!
Here in Sweden, we celebrate advent by lighting a candle the four Sundays leading up to Christmas. It's a really cosy tradition, and honestly this dark season could use all the candles. I've been looking forward to this weekend, and getting to light the first candle. I've envisioned having a nice cup of tea and something sweet with it, so this box of baking goodies was perfect timing!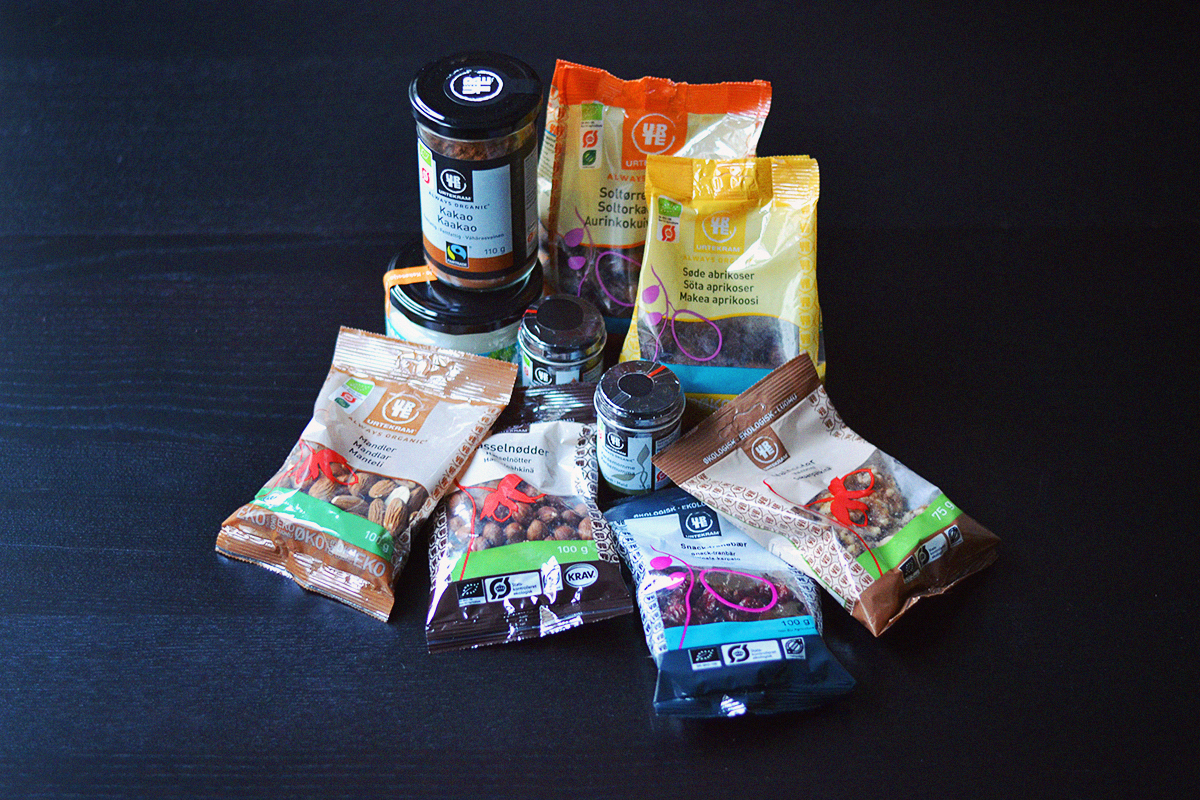 I got right on it and decided to use one of the two recipes Urtekram sent along for inspiration. Digging through the big box full of nuts, dried fruit, coconut oil, Christmas spices, and cocoa powder, I selected the ingredients I needed to make raw vegan chocolate fudge. Urtekram have thousands of products and they're all organic. I love that they have such a wide range of products so it's easy to always find an organic version of whatever I need.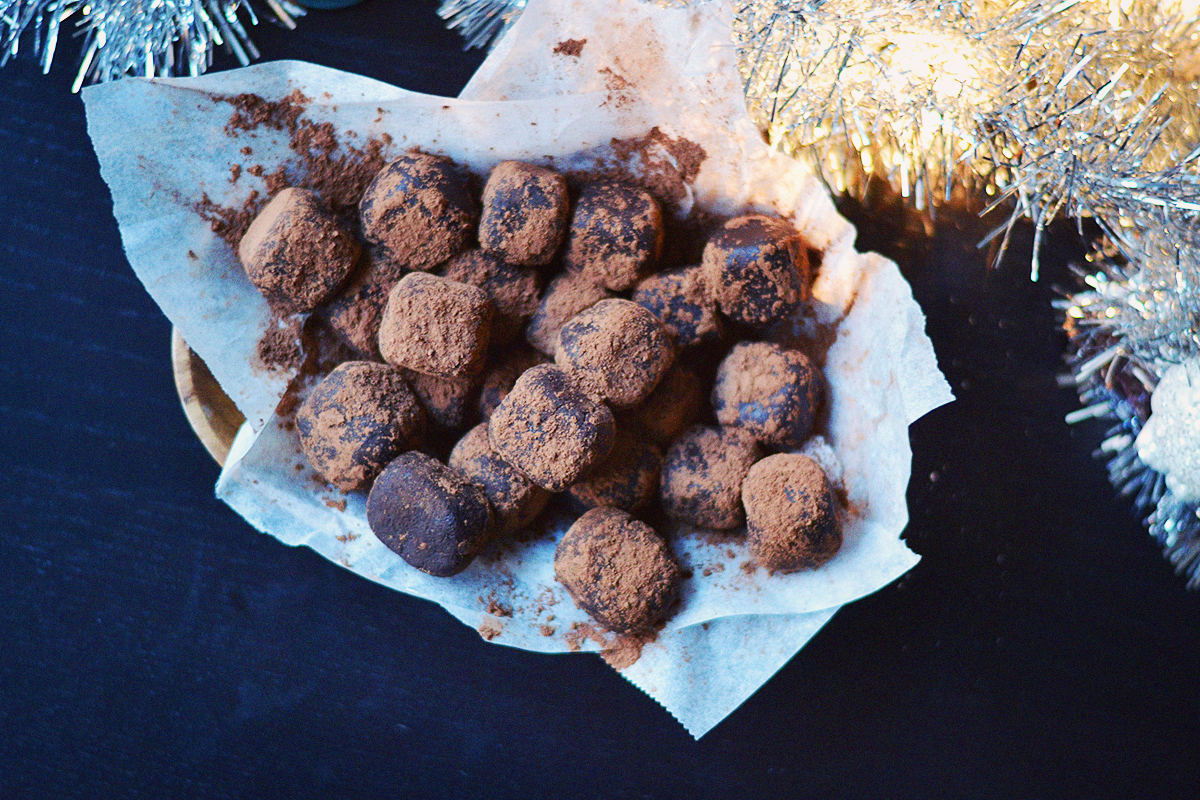 I whipped this raw chocolate fudge up in no time at all, and I only needed five ingredients to make them! I popped dates, almonds, cocoa powder, coconut oil, and cinnamon in my food processor and let it do its thing. Once the ingredients had come to a formable "dough" I shaped them into little cubes and tossed them in cocoa powder to coat. They look just like those fancy chocolate truffles you buy in store. And they are oh so chocolatey (chocolate lovers, take note).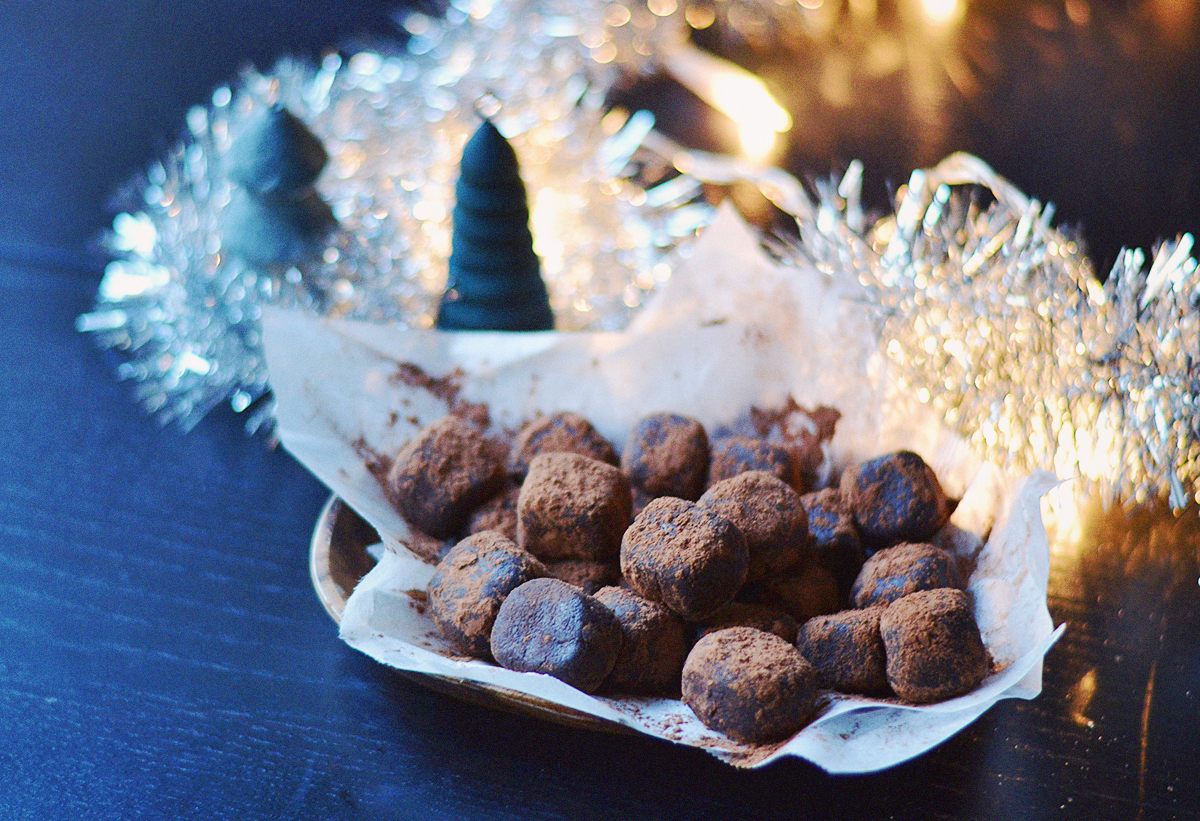 10 Minute Chocolate Fudge
250 grams (~9 oz) of dates
100 grams (3.5 oz) almonds or almond flour
2.5 Tbsp cocoa powder (unsweetened)
2 Tbsp coconut oil
1 tsp cinnamon
Method
If using almonds, add them to the food processor first and blend until they have become a flour. If using almond flour, add all the ingredients to the food processor right away.
Add the remaining ingredients to the food processor and blend until it comes to a sticky dough that you can form.
Roll into balls, or form into little squares like I did, and toss in cocoa powder. You can also roll them in coconut shreds, chopped nuts, liquorice powder, or sprinkles.
Enjoy, and happy advent!