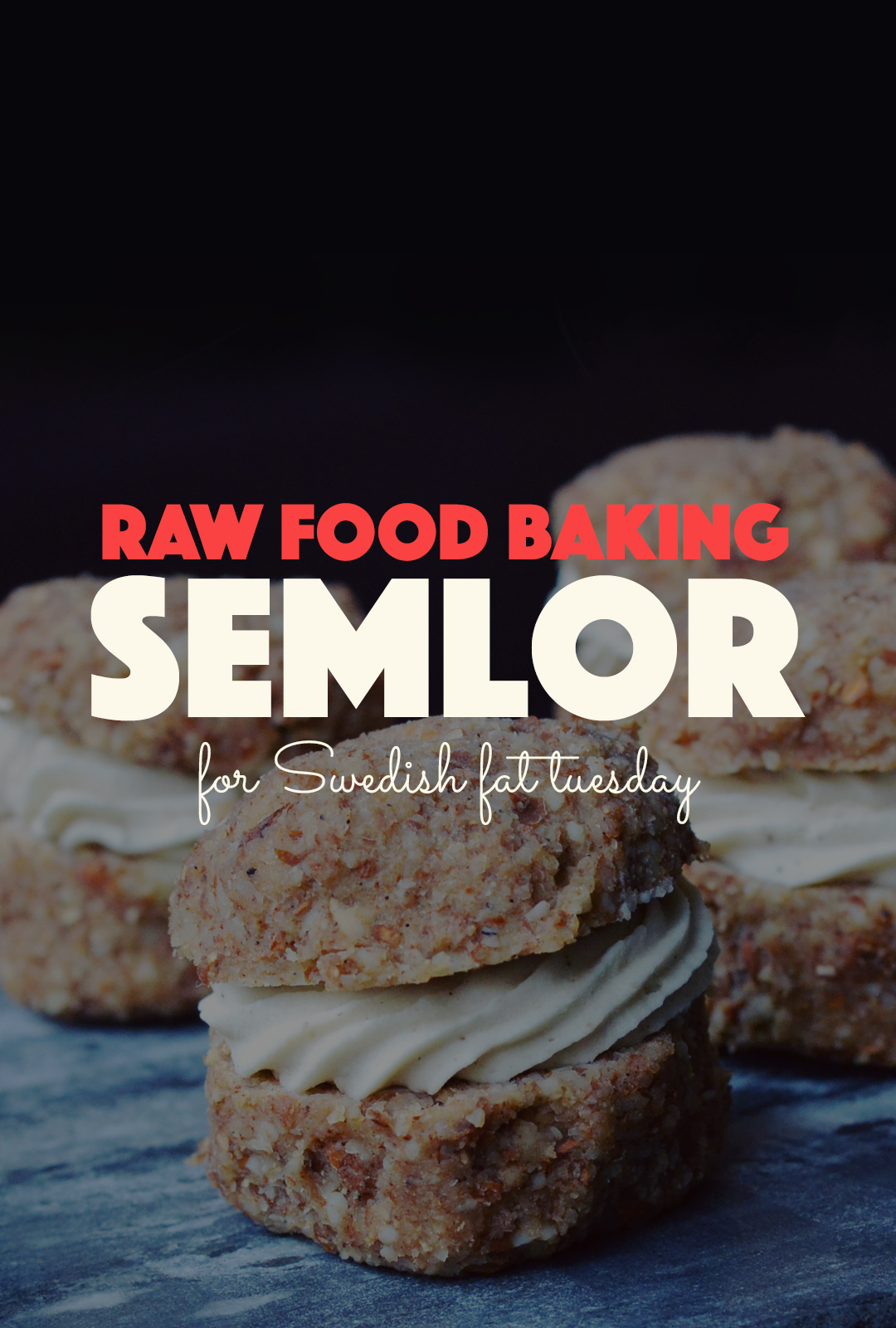 Fat Tuesday, or Mardi Gras, has its traditions around the world. In Sweden, we eat Semlor for Fat Tuesday.
Semlor are sweet cardamon flavoured buns filled with almond paste and spritzed with cream.
Although I've never been a huge fan of them, a lot of Swedes go absolutely nuts as soon as these creamy buns hit bakeries (and they seem to make an appearance earlier and earlier each year). Many try to cram as many of them in as possible during the window in which they're available literally everywhere. Sure to make the most of their once-a-year chance to eat their favourite bake good.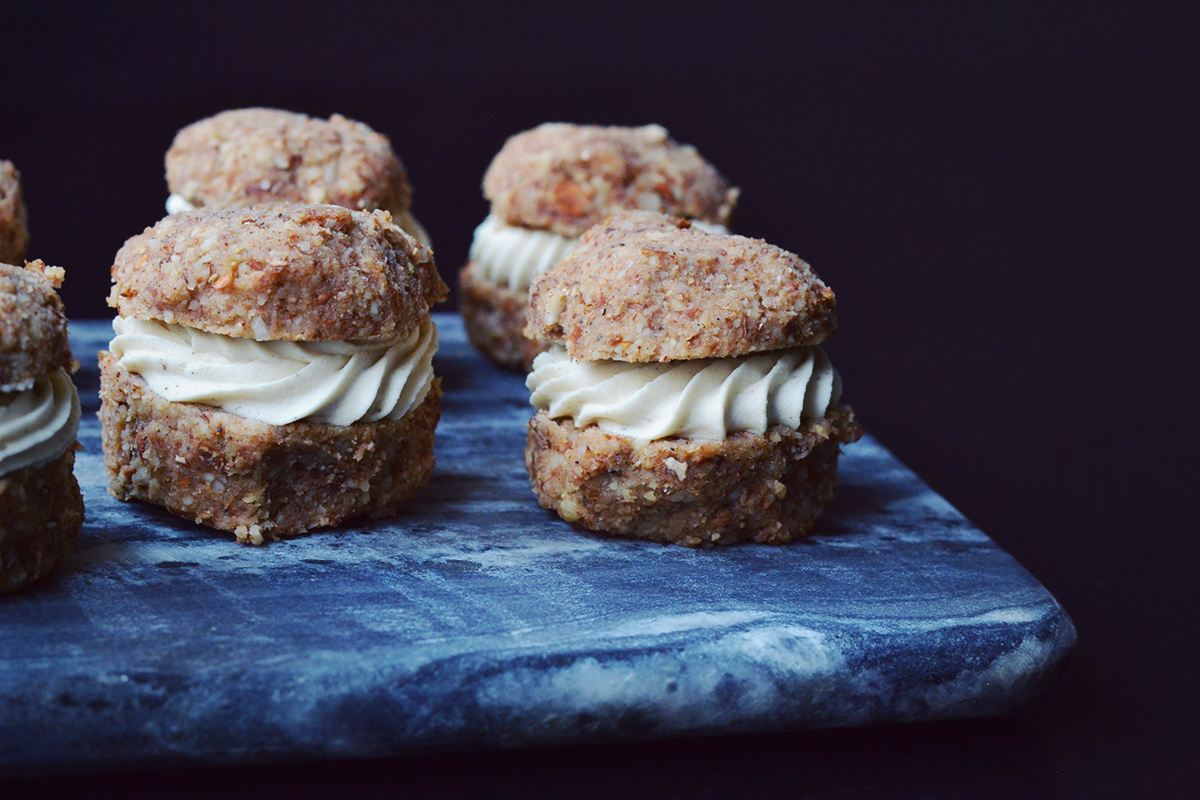 With the increasing interest in health and wellness, more and more people are coming up with alternative versions of popular, loved, and traditional sweets like these. Health food cafés and juice bars in Sweden are doing smoothie, chia seed pudding, vegan, and of course raw versions of the Semla.
My lacking craving for the traditional Semlor, coupled with my love of baking raw, vegan, and healthy treats, sparked my own idea for Raw Semlor. These cute mini Raw Semlor can be described as cinnamon and cardamon flavoured almond bliss balls, filled with a delicious vanilla cashew cream. Now that's a Semla I'll gladly eat – and crave!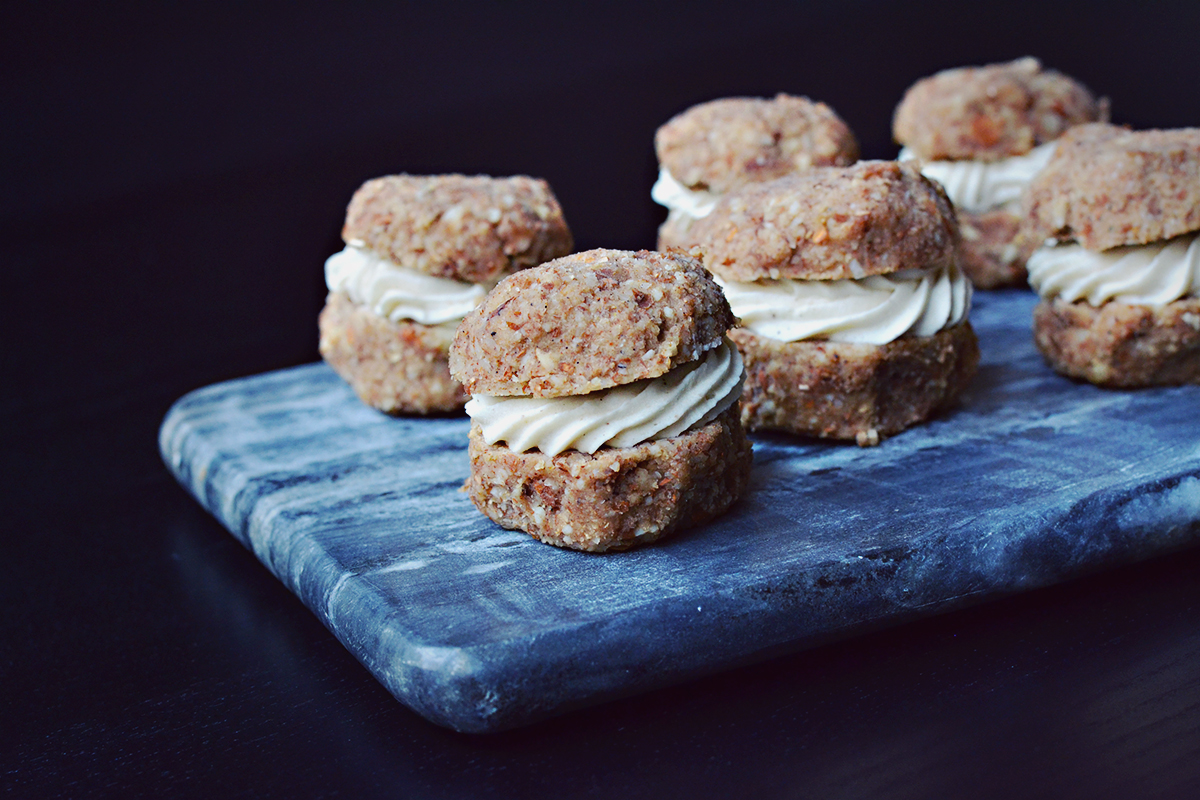 Raw Semlor
Makes 8 mini semlor
For the almond balls
1 cup almonds
1/4 cup water
2 medjool dates
1/2 tsp bourbon vanilla powder
1/2 tsp cinnamon
1/2 tsp cardamon
1 Tbsp maple syrup (or other sweetener)
For the cashew cream
1/2 cup cashews, soaked overnight (preferably for 24h)
1/2 tsp bourbon vanilla
2 Tbsp maple syrup
3 Tbsp coconut oil, melted
1/2 tsp apple cider vinegar
Method
Place all the ingredients for the almond balls in a food processor or blender. Mix until well combined and no large pieces of nuts remain.
Roll the dough into even sized balls (about the size of a golf ball) and place on a tray lined with parchment paper. Place in the freezer to set.
To make the cashew cream: drain and rinse the cashews. Place all ingredients for the cashew cream in a high speed blender or food processor (I swear by my Blendtec).
Blend until very smooth, place in the freezer for 30 minutes.
After 30 minutes, take the cream batter out of the freezer and whip it with an electric beater. Repeat this process four times every 15 minutes until the cream has cooled and stiffened enough to transfer to a piping bag.
Take the almond balls out of the freezer and cut the top off of each of them (chop about 1/3 of each ball).
Pipe or spread a little bit of the cashew cream on the bottom of each ball, top with the 1/3 of the ball that you cut off. Place back in the freezer to set.
Remove from the freezer 10-15 minutes prior to serving, to allow the raw semlor to defrost and soften a little.
Enjoy!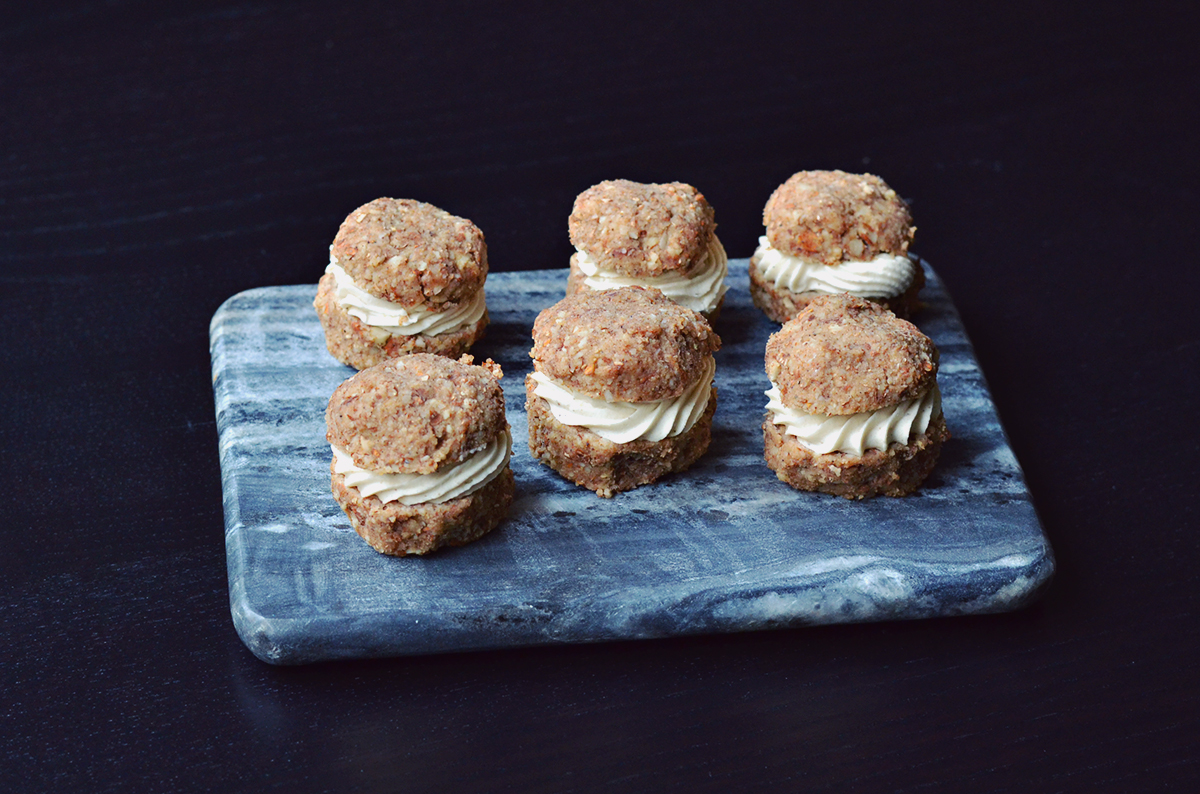 What do you traditionally eat for Fat Tuesday in your country?