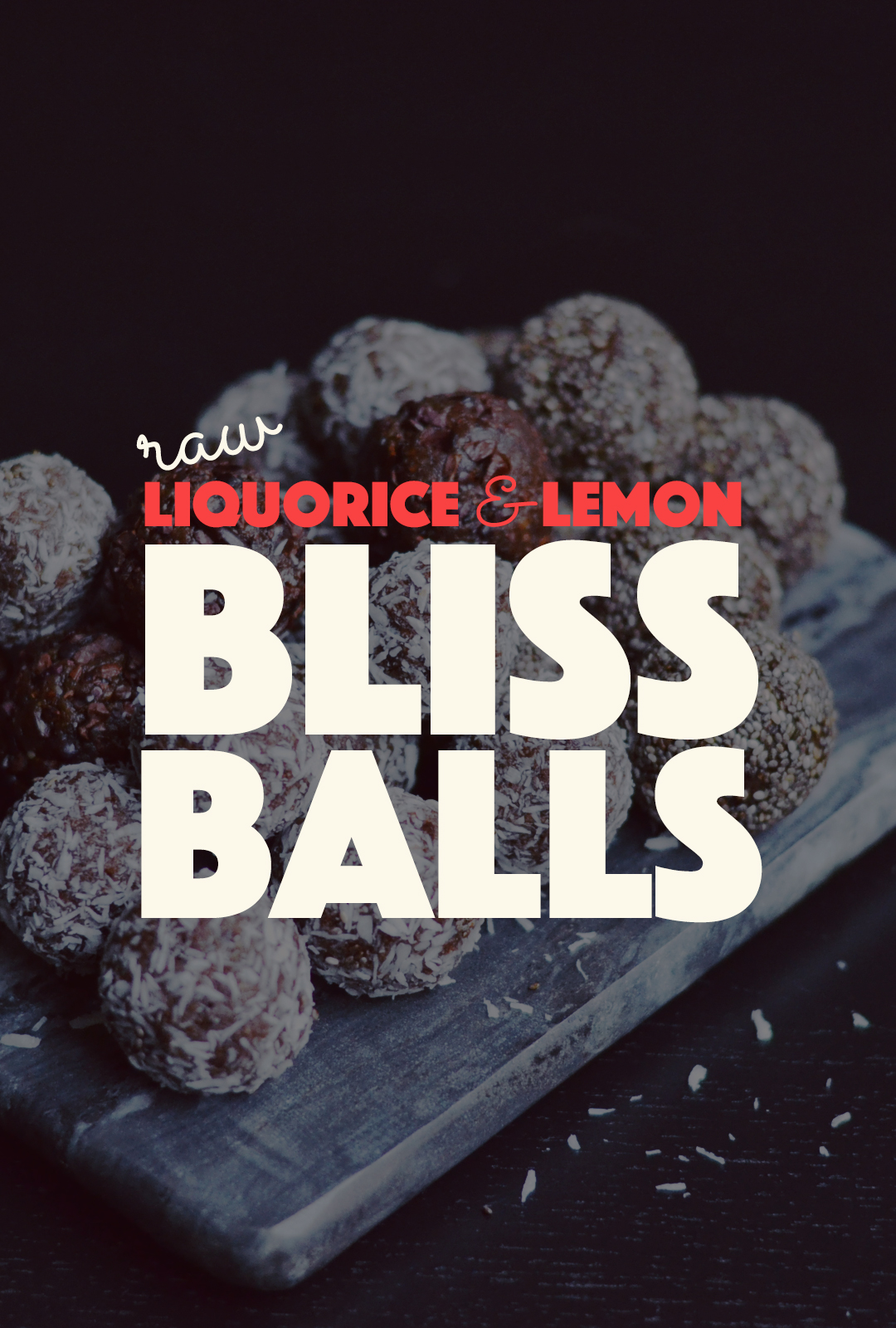 I have what I would call a spontaneous technique to making raw bliss balls. I tend to just throw a little bit of this and a little bit of that in the food processor and call it a day. The glorious thing about this approach for bliss balls in particular is that it always works, I've never had any of my balls end up tasting bad (let's pretend that doesn't sound weird).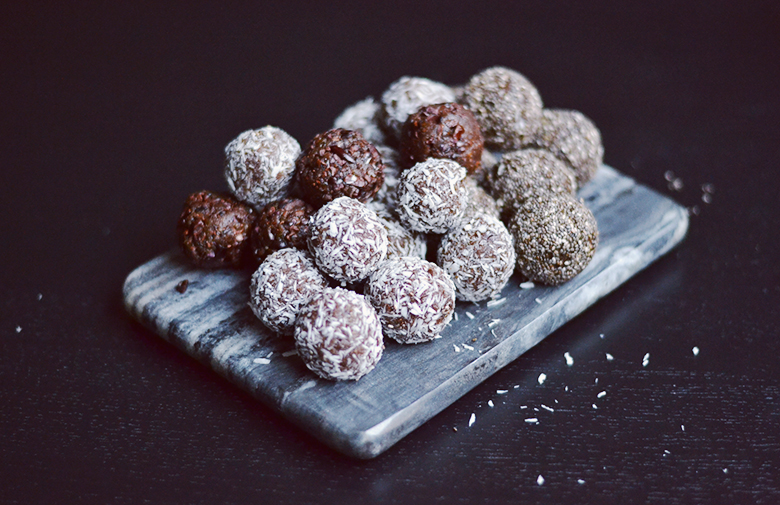 I made a liquorice and lemon version of these snack bites a couple of months ago and, not to toot my own horn or anything, but they're pret-ty awesome. I brought them to a friend and she loved them and asked for my recipe. In my lack of an actual recipe, I attempted to explain to her how to make them, but she came back to me and said they didn't turn out like mine. So with my latest batch, I finally got around to actually measuring things and writing down a recipe.
RAW LIQUORICE & LEMON BLISS BALLS
1 cup walnuts
1 cup cashews or hazelnuts (or any other nuts you have on hand)
11 large medjool dates, pitted
1 lemon, zest of
1-2 tsp liquorice powder
1 tsp carob powder
1 tsp mesquite powder
pinch of salt
shredded coconut, cacao nibs and chia seeds for coating
METHOD
In a food processor fitted with the blade attachment, blend the two cups of nuts into a crumbly flour. Keep blending on high for a good 5-10 minutes (or more depending on how powerful your food processor is) until it starts to lump together and turn into nut butter.
Remove the pits from the mejool dates and chop them into smaller pieces. Zest the lemon.
Add the dates, lemon zest and remaining dry ingredients to the food processor and blend until fully incorporated. Let it run on high for 2-3 minutes to make sure no big bits remain.
Form the batter into bite sized balls and roll in shredded coconut, cacao nibs or chia seeds. Store in an airtight container in the fridge for a week or in the freezer for months.
Enjoy!