Raw food or raw foodism entails consuming uncooked and unprocessed foods. A raw food diet often constitutes a vegan and mainly organic lifestyle.
I love creating raw food desserts and this raw chocolate and caramel cake quickly became one of my favourites.
I use organic ingredients as much as possible, you should too!
The base is crumbly and nutty.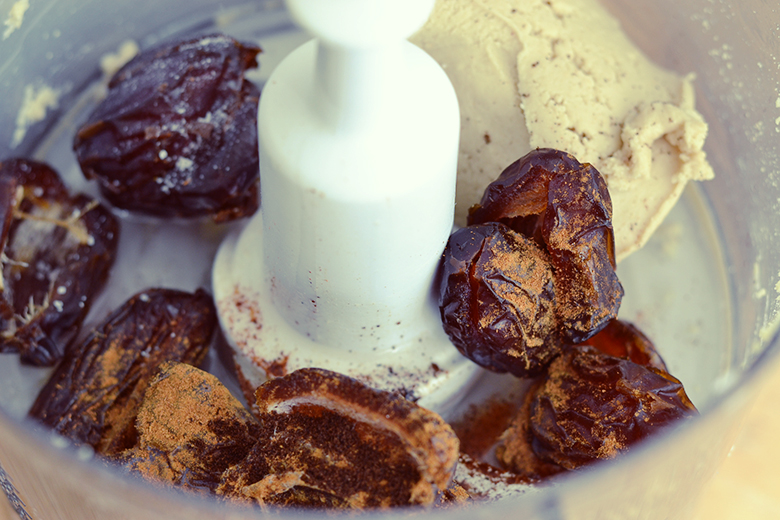 Topped with a smooth cashew "creme".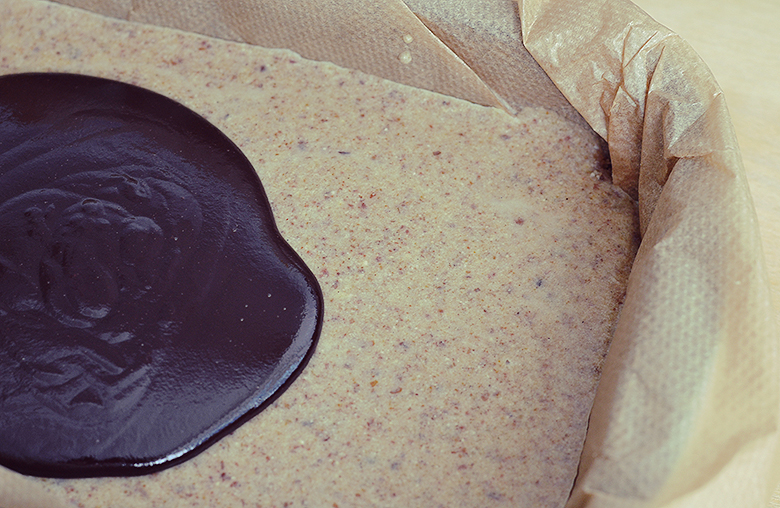 And topped off with rich dark chocolate.
RECIPE:
Raw Chocolate Caramel Bites
Yield: about 20 small pieces
INGREDIENTS
CRUST:
1 cup / 2.4 dl cashews & walnuts (or other nuts)
1 cup / 2.4 dl fresh dates
1/2 tsp salt (optional)
CARAMEL:
½ cup / 1 dl cashew butter
½ cup / 1 dl coconut oil, melted
1 cup / 2.4 dl fresh dates
Pinch of cinnamon
CHOCOLATE GANACHE:
1/3 cup / 0.8 dl coconut oil, melted
2-3 Tbs cacao powder
¼ cup / 0.6 dl agave syrup
HERE'S WHAT YOU DO:
For the crust: blend the nuts in a food processor until you've got a flour or fine grain.
Add the dates and salt and continue to blend in your food processor until all is combined.
Line a small baking dish with parchment paper and press the crust into the base. Freeze while preparing the caramel.
For the caramel: blend the cashew butter, coconut oil, and dates in a food processor until smooth.
Pour the caramel over the crust and pop it back in the freezer while you prepare the chocolate ganache.
For the chocolate ganache: Blend coconut oil, cacao powder, and agave in a food processor.
Using a spatula, spread the chocolate ganache evenly onto the caramel layer. Place back in the freezer to harden (about 1 hour).
Remove from freezer and cut into bite-sized pieces, store in an airtight container in the fridge.
Enjoy!