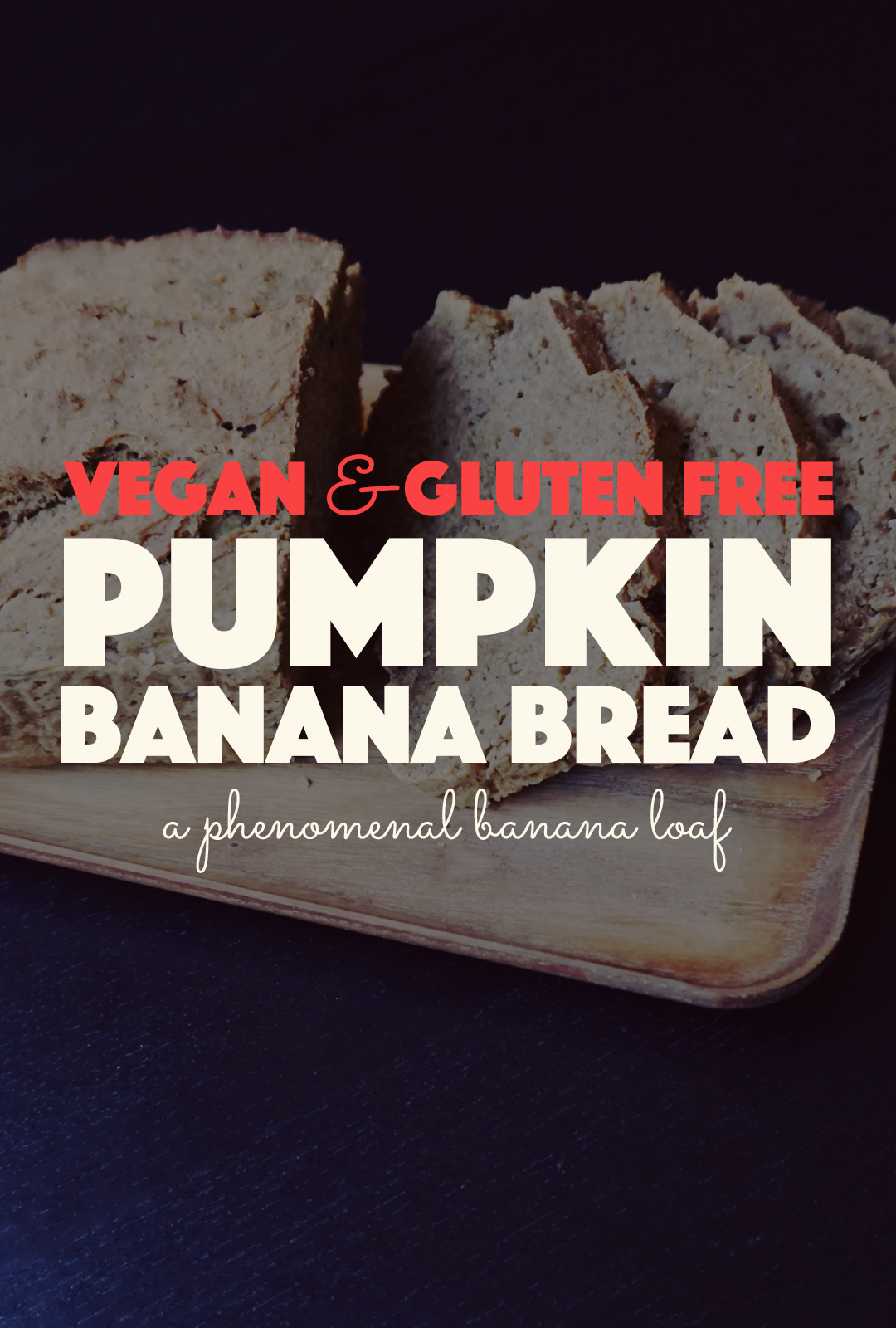 I don't know about you, but whenever I bake something I have a tendency to scour my pantry and fridge, looking for whatever else I could add to the batch.
I had some pumpkin puree left over from a vegan pumpkin pie I made this week, so of course I added it to my bread recipe. As the sweet smell of banana, pumpkin, and autumn spices seeped out of my oven I felt my excitement grow.
The result? I can't even. This is by far the best darn banana loaf I've whipped up so far. You just gotta love how pumpkin puree steps in and is a total game changer. You're going to want to clear some time in your schedule asap to make this gluten free and vegan pumpkin banana bread. Simply put, it's phenomenal.
Pumpkin Banana Bread
1 3/4 cup gluten free flour mix (I use Doves Farm Brown Bread Flour)
2 1/4 tsp baking powder
1/4 tsp baking soda
1/2 tsp cinnamon
1/4 tsp nutmeg
1/4 tsp pure vanilla powder
1/4 tsp salt
2 Tbsp coconut sugar (or other sweetener)
2 large ripe bananas
1/2 cup pumpkin puree
1/2 cup non dairy milk
1 Tbsp nut butter (I use almond butter)
1 Tbsp coconut oil
Instructions
Preheat the oven to 365F (180 C) and line a loaf tin with parchment paper.
Mash the bananas with a fork. Add them, along with the pumpkin puree,  non dairy milk, nut butter and coconut oil (coconut oil should not be melted, but scoop-able) to a small mixing bowl. Stir together with a fork.
Add all the dry ingredients (flour, baking powder, baking soda, spices, and salt) to a medium sized mixing bowl and stir to combine.
Add the wet ingredients to the dry. Using a spatula, fold the mixtures together until combined (you want to avoid over mixing, so as soon as the ingredients have come together you're good to go).
Pour the dough into the loaf tin and bake in the oven for 40 minutes. Then turn heat down to about 345F (175C) and bake for an additional 5-10 minutes.
Allow to cool before slicing it up to enjoy with your toppings of choice.
Store on the counter (wrapped in plastic foil) for a couple of days, or in the fridge for up to a week.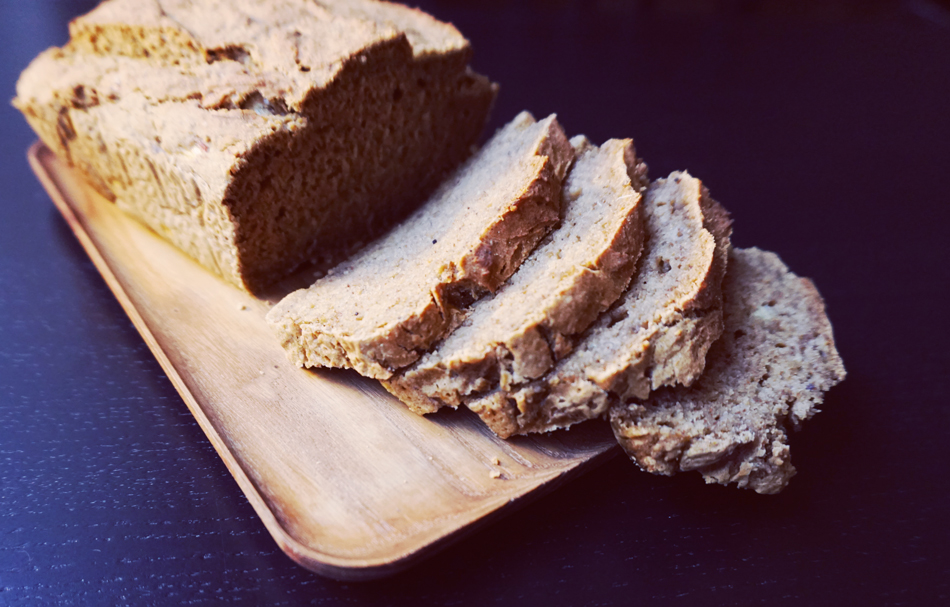 What do you like to spread on your Banana Bread?
I like vegan cream cheese and slices of vegan cheese on mine, or nut butter and chia seed jam.