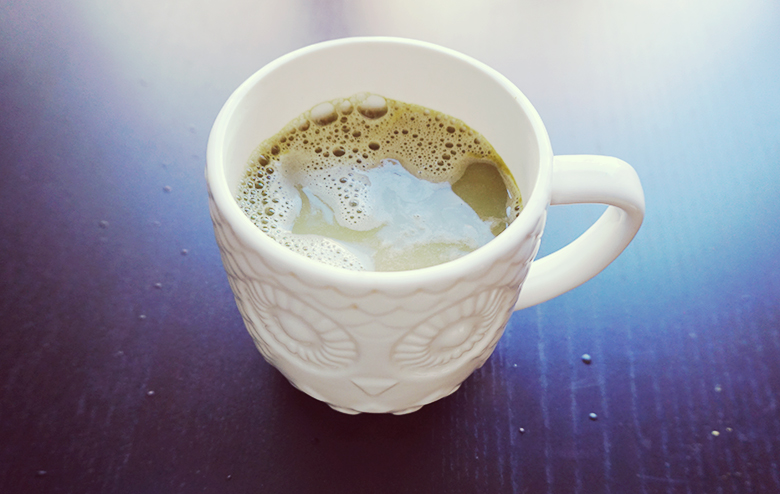 Matcha Lattes are such a great alternative to coffee. I've been sick this week and with my thick throat I couldn't imagine having coffee, so this tea latte was the perfect little pick me up. I found organic matcha powder packets at a raw food café when we were in Prague but you can find it in most health food stores these days.
It's easy to make and although I've used some fancy equipment to make mine, you can make it without any special tools.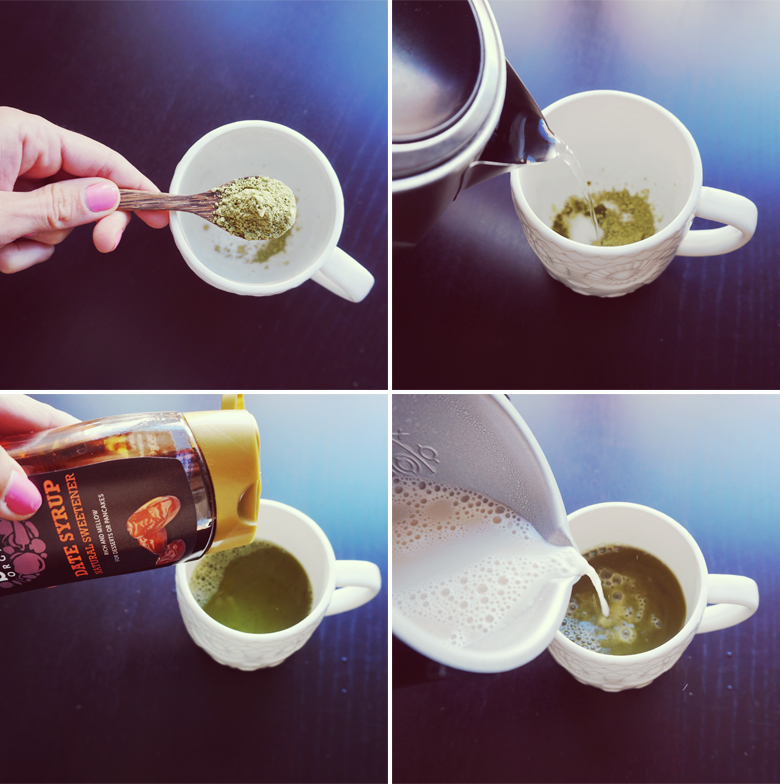 How to make a Matcha Green Tea Latte
Add about a teaspoon of matcha powder to a cup.
Boil some water and then pour it into your cup, filling it about half way. Give it a good stir with a whisk until the powder has dissolved and there are no lumps remaining.
Add a little bit of sweetener of your choice (I used date syrup, but you could use agave, coconut sugar, or maple syrup), stir again.
Heat up some non-dairy milk in a milk frother (or slowly on the stove while whisking it). I used macadamia nut milk.
Once heated, top up your mug with the milk and give it another little stir.
Done!