Staying away from the refined sugar at Easter can prove difficult. But if you've decided you want to have a healthy Easter there's ways of making it easier on yourself. One step is to make sure you've got some healthy alternatives on hand, like these tropical raw bliss balls.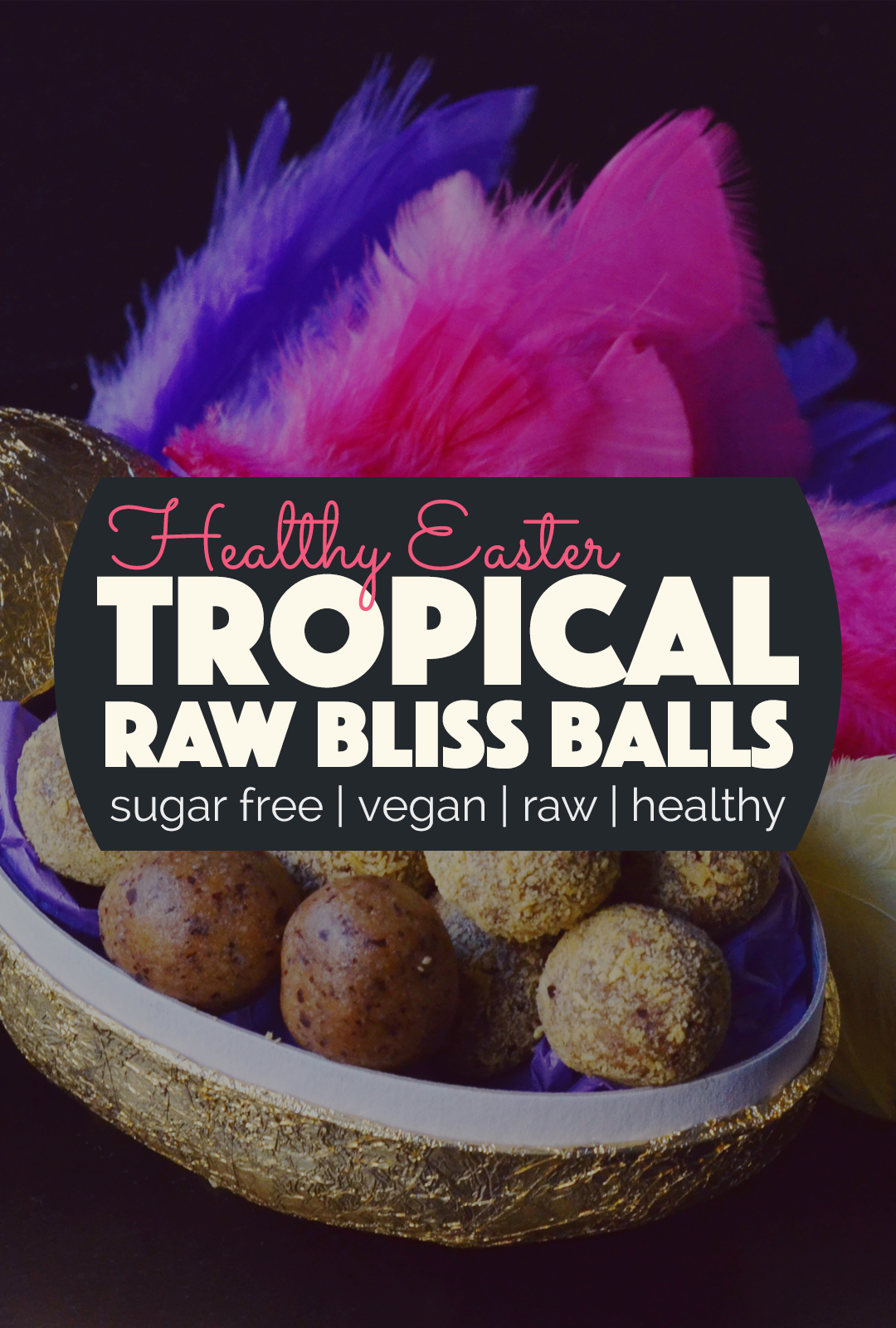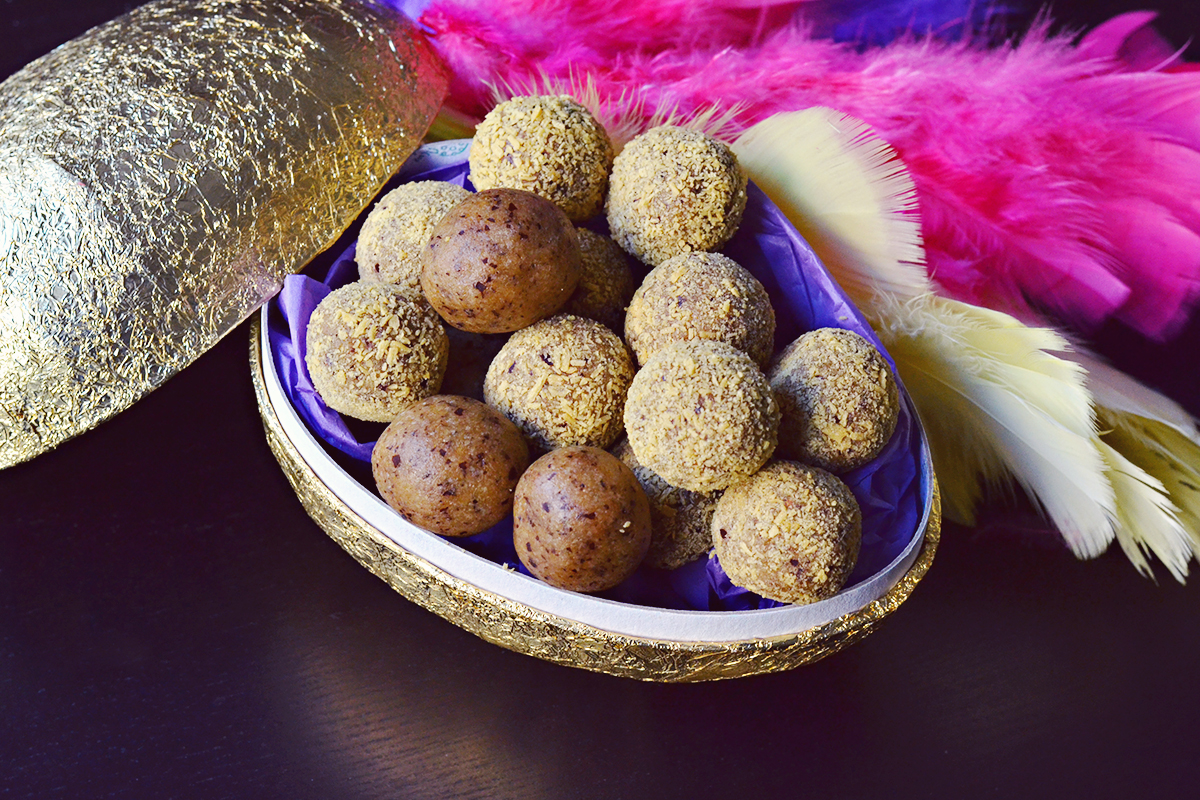 You know Easter is just around the corner when you have to climb over a pile of chocolate Easter eggs at the grocery store on your way to the check out. The consumption of candy increases tremendously over Easter and in Sweden alone we eat a whopping 1,4kg (that's 3 pounds) of candy per person during Easter week.
Of course, with all that candy piled up in front of you at every corner of not only the grocery store but the office and at social gatherings too, it's hard to resist. I feel you, it's tough to have to battle those craving monsters when all you want to do is grocery shop or work in peace.
Everything in moderation, right?A healthy Easter isn't impossible! Make some better options to alternate with those sugary sweets, like these chewy tropical bliss balls that not only taste deliciously sweet, they're healthy and have the perfect Easter look too!
Related: Raw Liquorice & Lemon Bliss Balls
You'll whip them up in no time at all, and you might even find that they curb your cravings. If you've got kids, these are the perfect sneakily healthy treat to slide into their Easter eggs or baskets.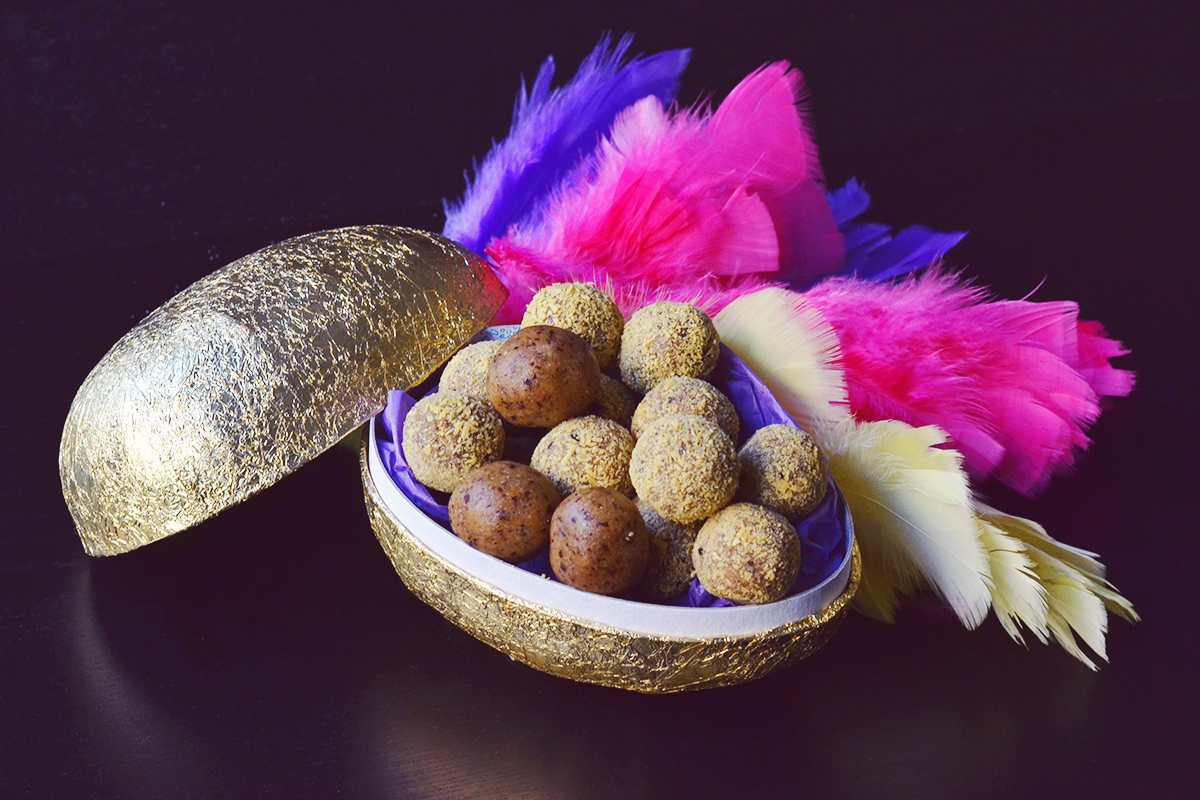 Healthy Easter – Tropical Raw Bliss Balls
Makes 18 small bliss balls
1 Cup almond meal
12 small dates (or 5-7 large medal dates)
2 Tablespoons freeze dried passion fruit powder
1/2 teaspoon bourbon vanilla powder, optional
pinch of salt
more freeze dried passion fruit powder for rolling in
Method
In a high speed food processor or blender, blend the almond meal and dates on high until it starts to come together and form a sticky dough.
Add the passion fruit powder, bourbon vanilla powder (if using), and salt. Blend again until everything is incorporated.
Roll the dough into small balls and roll in more of the freeze dried passion fruit powder, or other tropical fruit powder (I used pineapple powder).
Store in an airtight container in the fridge or freezer.
Enjoy!