The Stockholm Vegan Scene is constantly and rapidly growing. One of the newer kids on the block is Hälsocafét, a trendy vegan friendly café in the southern part of the city.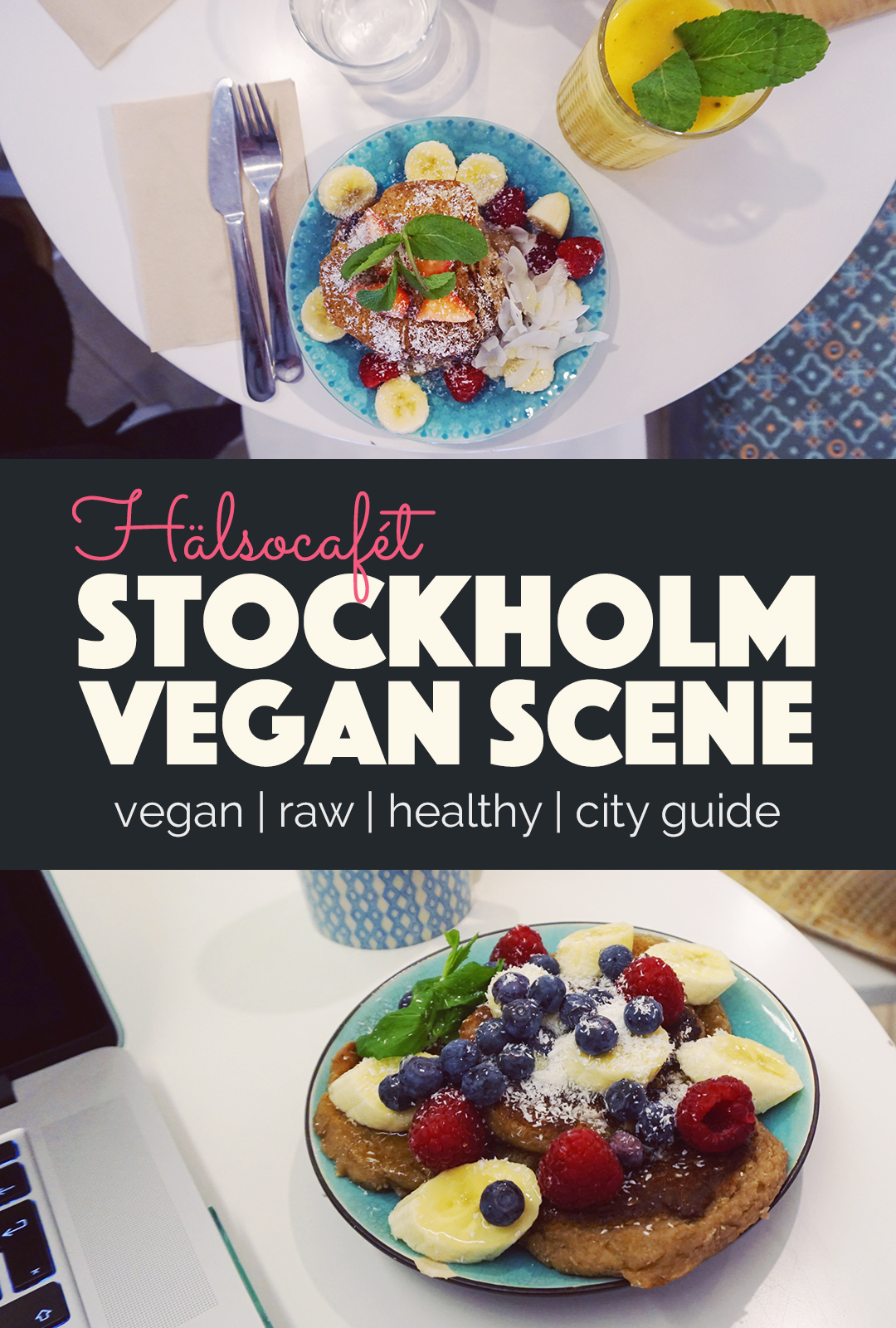 You know how sometimes you want to keep your favourite things to yourself? That's kind of how I feel about my favourite cafés. I have a whole list of them really, but my absolute favourite as of right now has to be Hälsocafét.
I spotted a sign for Hälsocafét last Summer when I happened to walk past their café. The sign promised they'd be opening their doors in early Fall. I made a mental note to check back once they opened. I'm so glad I did, I've frequented the place ever since.
Related: Vegan City Guide to Stockholm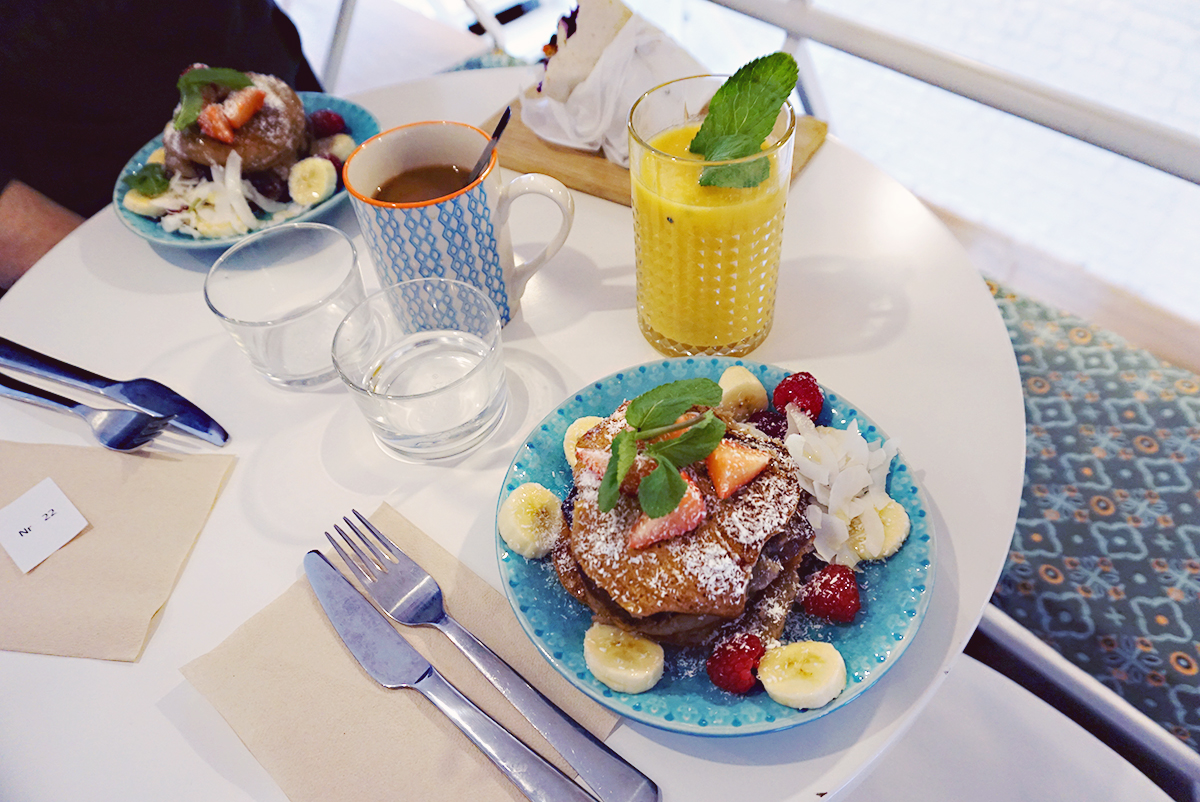 Colorful smoothies, banana pancakes and other happy belly foods at Hälsocafét
So what makes Hälsocafét such a favourite on the Stockholm vegan scene?
Imagine stepping into a place that is a burst of color both in interior design and in the food on offer. Smoothies in a rainbow of colors are lined up on display, alongside mouthwatering raw treats and savoury wraps packed full of creamy hummus, spinach, red cabbage, and falafel.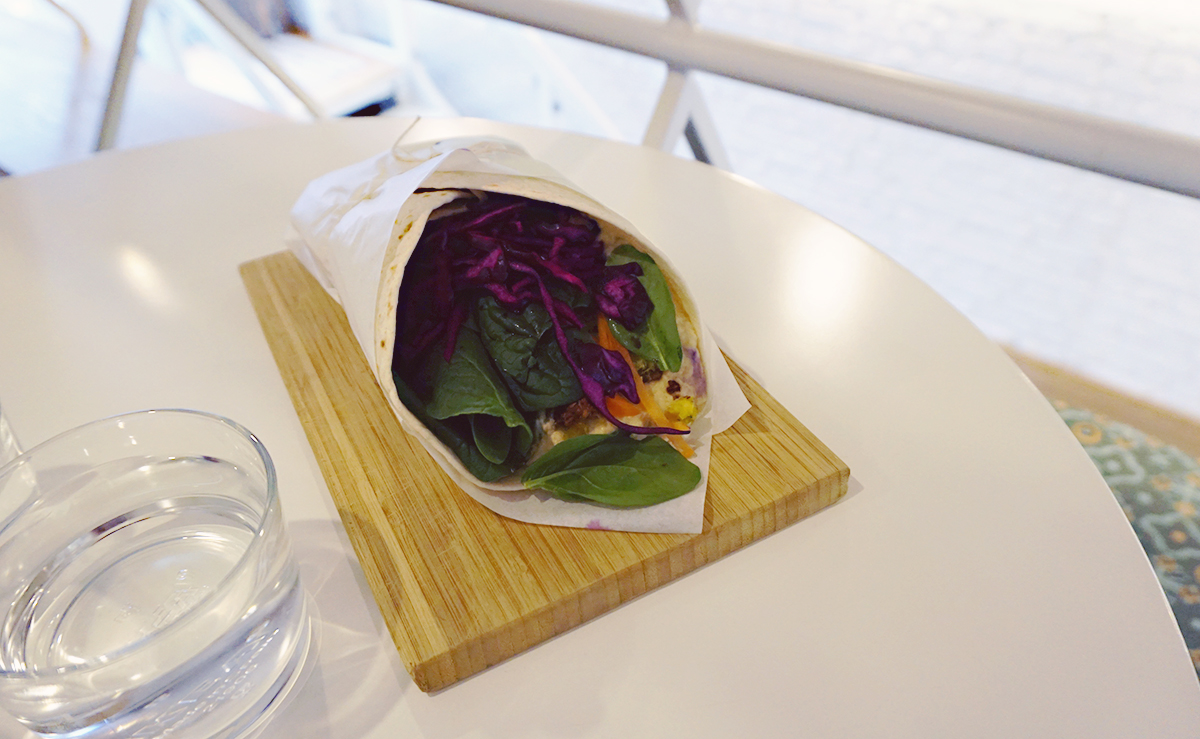 The falafel and hummus wrap at Hälsocafét
On the wall is a chalk board with a quirky hand written menu offering salads, soup of the day, and a variety of açai bowls with dreamy toppings.
If you visit during the weekend you're in for a real treat. A separate, and slightly sneaky weekend menu offers the best flippin' banana pancakes topped with fresh raspberries, coconut flakes, and maple syrup. Get them, or regret it forever.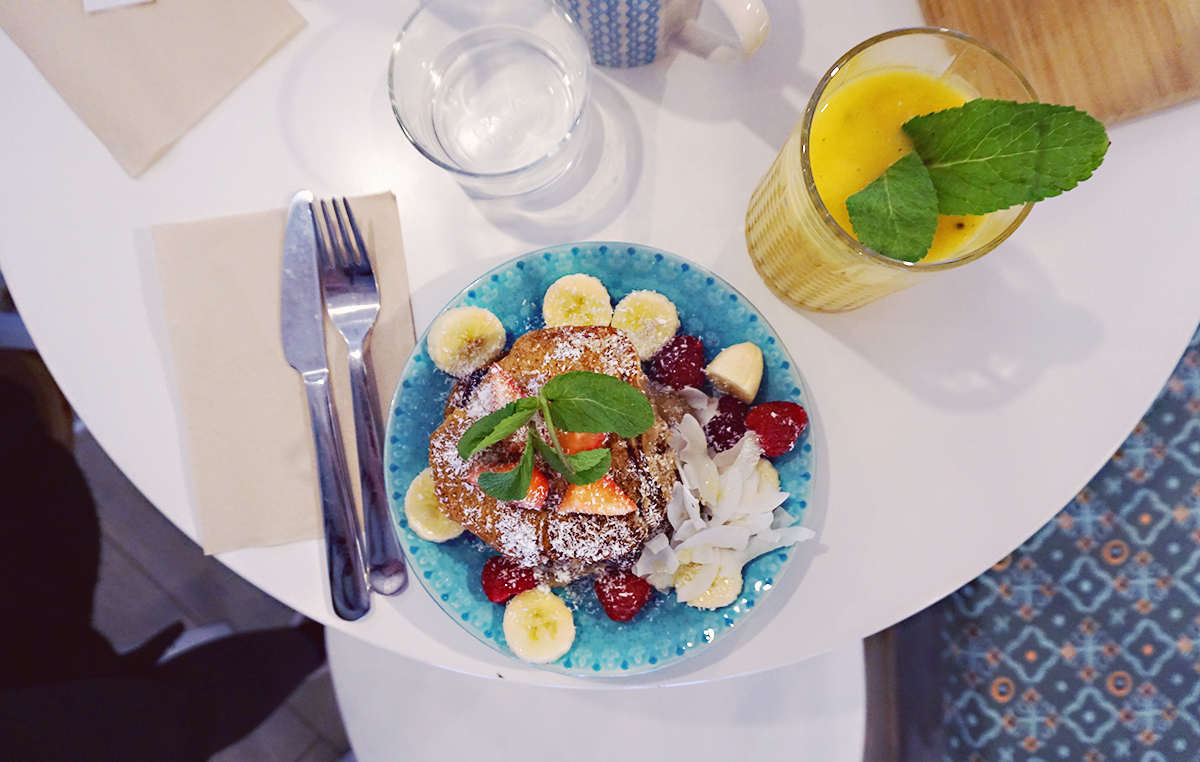 The banana pancakes at Hälsocafét are to-die-for
If you're a health enthusiast like me, then Hälsocafét will feel like it was made exclusively for you. The staff are friendly and constantly whipping up one tempting raw cake after the other, and they genuinely seem to have fun at work and like what they do.
As much as I'd like for this to be my secret little hideaway, Hälsocafét is a force to be reckoned with. It's been a super popular spot ever since they opened last Fall, so get there early if you want to get a seat!