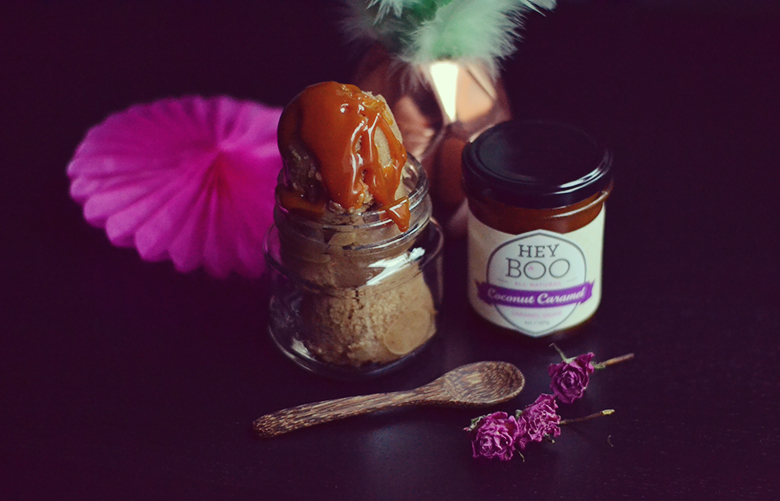 Fruit, nature's candy they say. I totally agree, especially when you freeze it and pour delicious
coconut caramel sauce
over it. I mean, you've got to justify the healthiness of this ice cream with something and this coconut sauce is the kind of thing I could spoon right out of the jar.
Nana Ice Cream (also known as Nice Cream or simply Banana Ice Cream) is the easiest, quickest, and healthiest way to deliver yourself a smashing bowl of tastiness. Up to you if you want to add the caramel sauce or not. Here's my base recipe for Nice Cream, and some suggestions of flavour variations.
NANA ICE CREAM
2 (or more) super ripe bananas, frozen (freeze them in chunks or slices)
1 tsp mesquite powder, optional
1 pinch pure vanilla powder
Flavour suggestions:
Cacao
Liquorice Powder
Handful of frozen strawberries or raspberries
Cacao nibs
Chopped dark chocolate or dark chocolate chips
Peanut butter
METHOD
Place the frozen banana chunks in a high power blender (I use my Blendtec), allow to defrost slightly if very frozen. Pulse and then run at high speed until smooth, add your flavouring and blend again until completely incorporated. If adding cacao nibs or chocolate chips, fold in at the end using a spatula. Pour into a container or straight into a bowl.
Enjoy!