Craving something sweet but don't want to have to slave away in the kitchen for hours to achieve your treat? These Easy 2-ingredient Vegan Peanut Butter Cups are your new go to!
There's a lot of things that go great with chocolate, peanut butter is undoubtedly one of them. If you've ever been to the US you've probably come across any number of peanut butter and chocolate combinations, from candy to cakes.
One of the easiest things you can make with peanut butter and chocolate is of course peanut butter cups. It's the easiest thing to make on your own, and also very easy to veganise. Home made peanut butter cups require only two ingredients, which is so much better than the store bought ones that often have a crazy long list of ingredients. Scroll down for the recipe!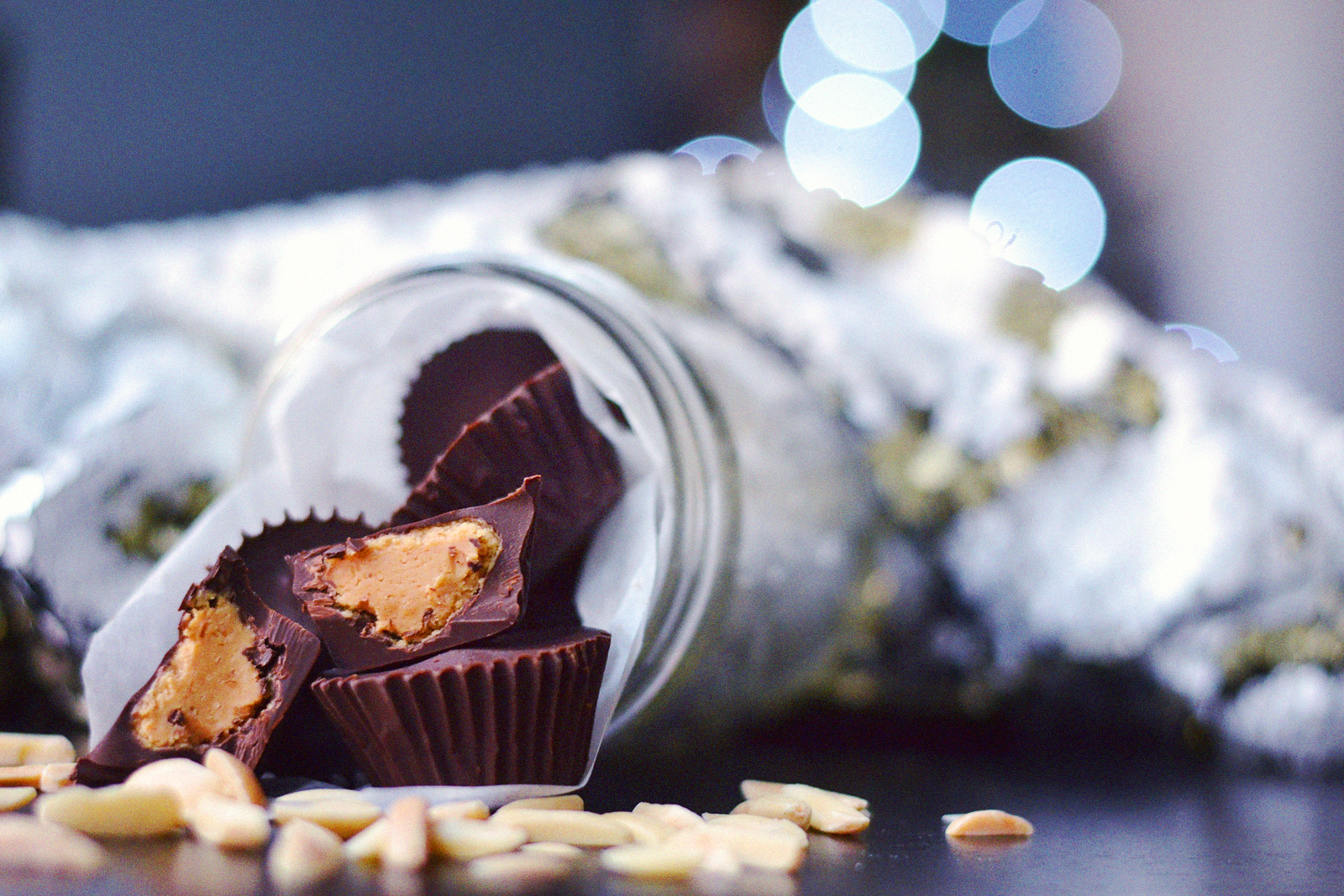 Easy 2-ingredient Vegan Peanut Butter Cups
Makes about 10 small peanut butter cups
Ingredients
10 teaspoons nut butter of choice (I used white chocolate wonderful peanut butter)
180 grams / 6 oz dark chocolate (70 percent, dairy free)
How to
Fill a mini cupcake tin (or baking tray) with 10 mini cupcake liners.
Prepare the peanut butter by dolloping 10 teaspoons of peanut butter onto a tray, place in the fridge.
Finely chop and then melt the chocolate in a bowl over boiling water (or in the microwave).
Fill each cupcake liner with melted chocolate, then carefully press one of the dollops of peanut butter into each cup and top with more melted chocolate to cover the peanut butter.
Place in the fridge to set.
Once the chocolate has set, remove from the fridge and carefully peel off the cupcake liner. Store in an airtight container in the fridge.
Enjoy!