Even in the middle of the frozen winter in Sweden, I occasionally get cravings for cold smoothie bowls. Here's how I make my smoothie bowl.
It's cold and dark about 8 months out of the year in Sweden. So obviously eating chilly food isn't exactly at the top of my mind during the worst winter months. But, when I got a smoothie bowl craving the other day, I just had to answer to that calling.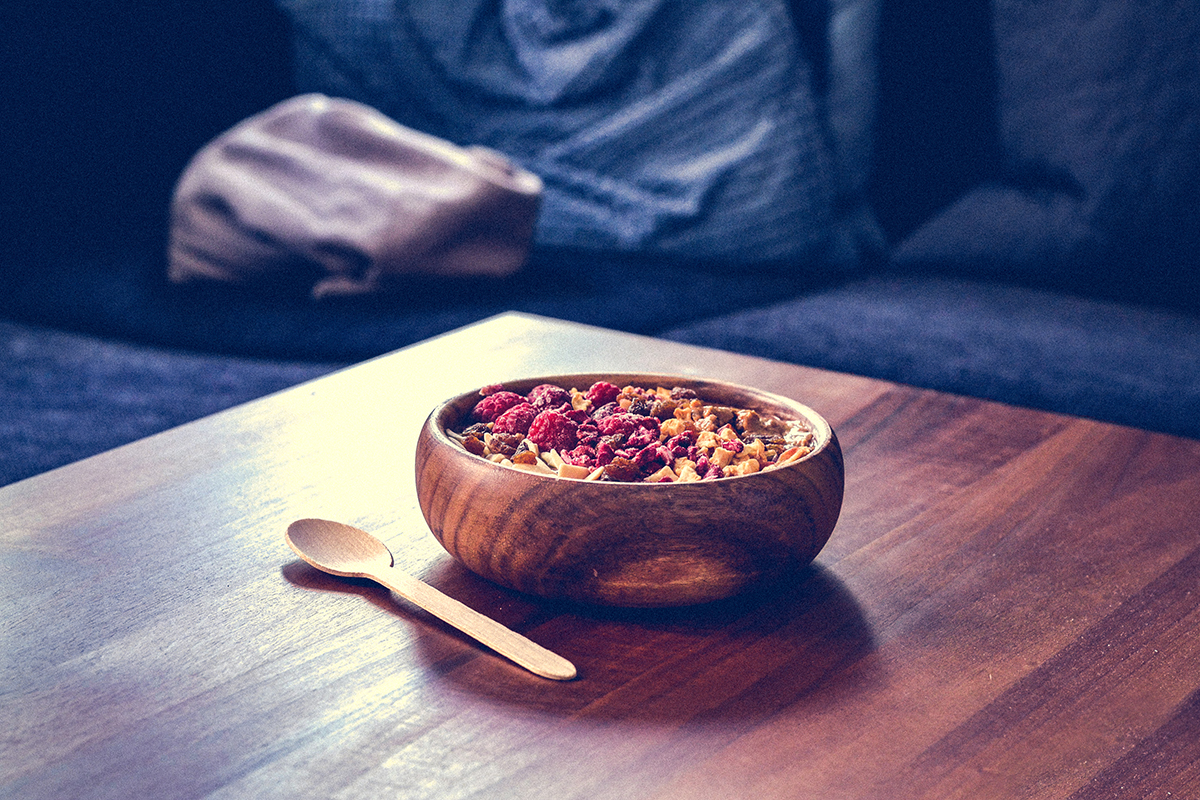 Outside my window the earth is frozen and the wind and snow are twisting up an angry blizzard.  So as I enjoy my chocolate smoothie bowl, I close my eyes and imagine I'm on a tropical island in my bikini, dancers in straw skirts shaking their hips next to me, the sun kissing my cheeks.
In reality, I'm on my sofa in triple layers of clothes, thick socks and a blanket, shivering as I bring the spoon to my mouth. Ah, but what would life be if we couldn't dream?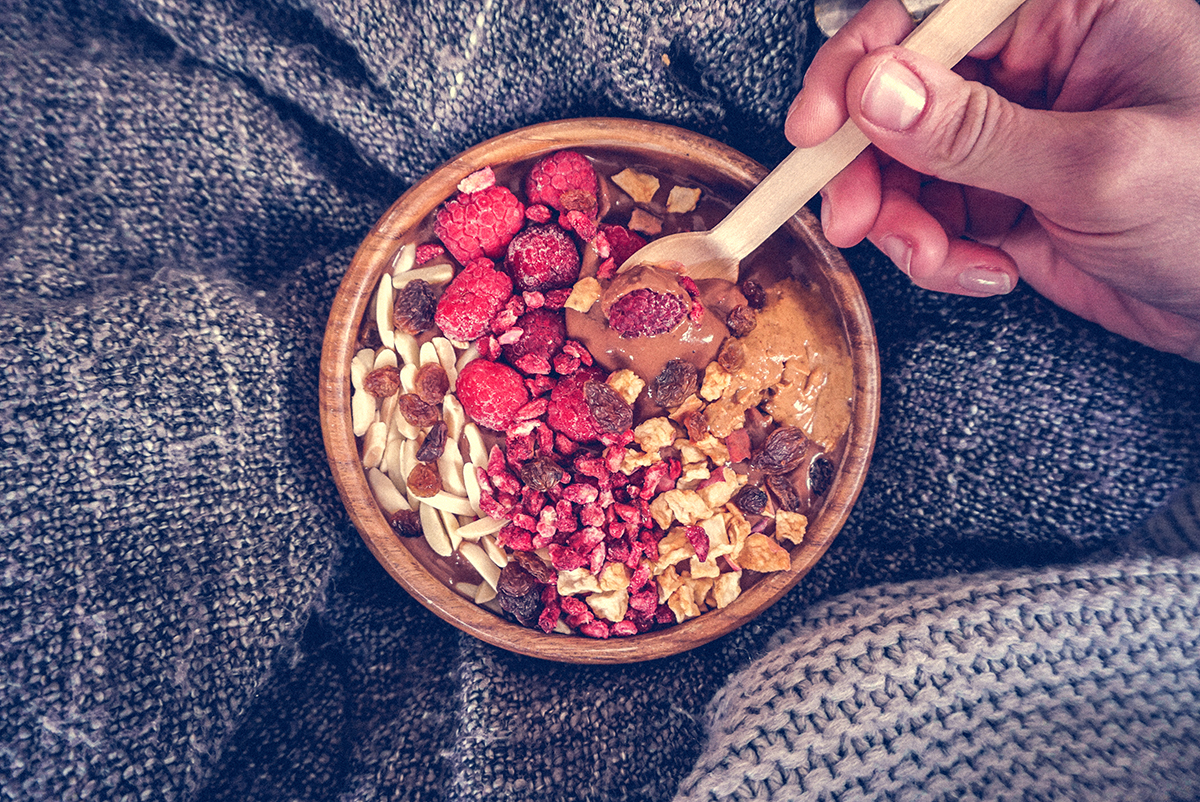 Smoothie Bowl – How I Make Mine
1-2 large bananas, frozen in chunks
1 heaping teaspoon unsweetened cocoa powder
1/2 to 1 cup almond milk (or other plant based milk)
1 scoop vegan protein powder, optional
Topping suggestions
Nuts
Dried fruit pebbles (raisins, dates, apples)
Peanut butter
Berries
Cinnamon
Shredded coconut
Method
In a high-speed blender: add the chunks of bananas, cocoa powder, plant milk, and protein powder (if using).
Blend on high until no chunks remain and you've reached the consistency you prefer (too thick? add more plant milk).
Pour into your favorite bowl and generously top with chewy and crunchy bits. I used slivered almonds, raisins, dried apple pieces, dried pomegranate seeds, peanut butter, and frozen raspberries & blueberries.
Yum!