The other day I added some (more) color to my smoothie bowl and made it blue! This blue smoothie bowl is made with blue spirulina and tastes just as colorfully delicious as it looks!
The weather here in Sweden has been i n s a n e lately. And by insane I mean fantastic! It's been 80-85F (25-30C) every day, clear blue skies, and sunshine all day long. This heat is making me crave cool smoothie bowls every day  (or maybe I'm just using the sunshine as an excuse to justify eating smoothie bowls all the time).
My pantry is always stocked with the perfect smoothie bowl toppings like coconut chips, cacao nibs, dried apple bits, raw chocolate buttons, and of course peanut butter. In my freezer is a big bag of chopped up frozen banana chunks for making smoothie bowls, and frozen berries that I also like to top my smoothie bowls with.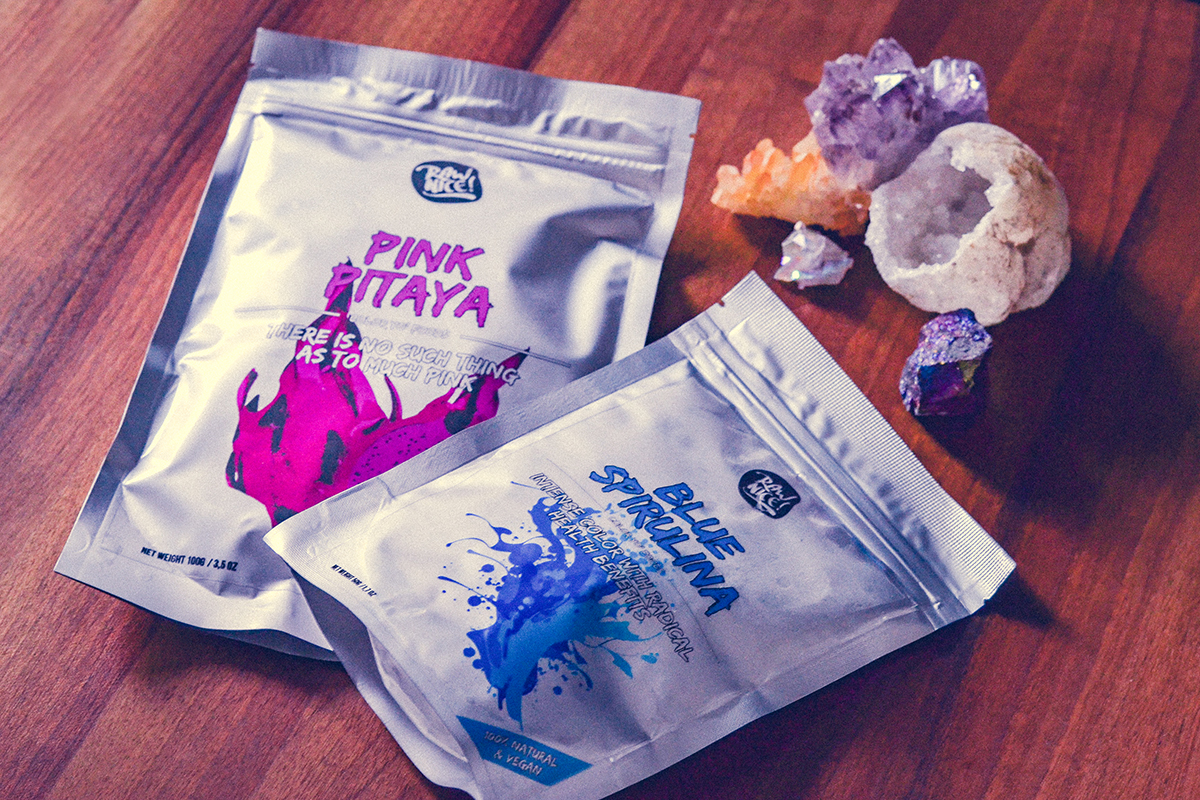 This smoothie bowl is extra colorful and blue because I added blue spirulina powder to it. Blue what? Blue spirulina is a blue pigment derived from blue-green algae. What makes it so wonderful – apart from the gorgeous blue color it gives your smoothie bowl (or other raw food delights) – is that it's rich in protein, vitamins, minerals, carotenoids and antioxidants that can help protect cells from damage. It's know to have high nutritional content and it boosts the immune system, increases energy and metabolism, and improves digestion.
Or at least that's what the package says.
Health benefits or not, it makes my smoothie bowls look pretty and taste yummy! Actually, the blue spirulina doesn't really taste much, at least not when mixed in with sweet bananas like this bowl was.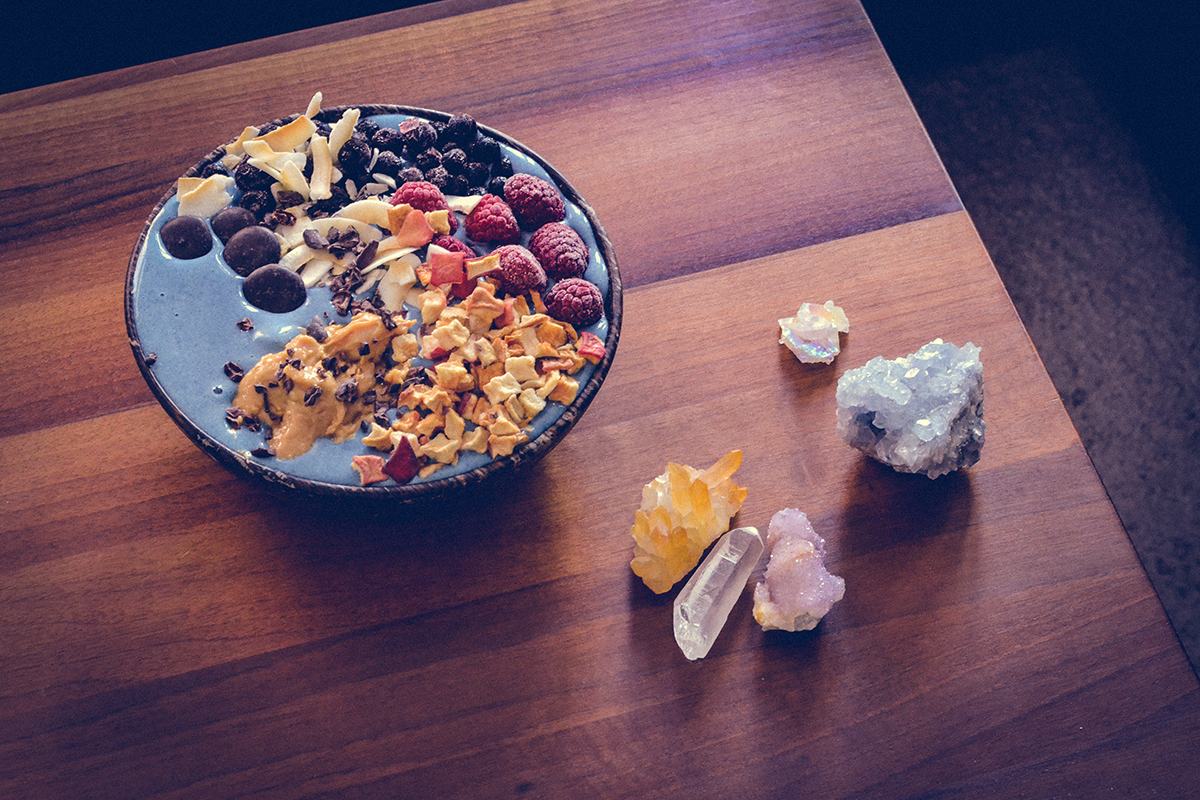 I topped with smoothie bowl with blueberries, raspberries, cacao nibs, crunchy peanut butter, dried apple bits, raw chocolate buttons and coconut chips.
Do you make smoothie bowls?
This post is not sponsored, however it does contain adlinks.