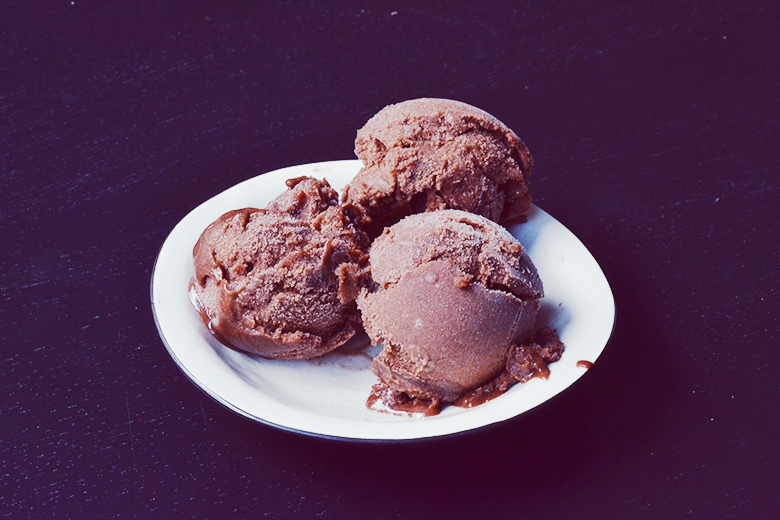 Banana Ice Cream is one of my favourite quick treats because it's so quick to whip up, can be endlessly varied and it's packed full of healthy ingredients! My latest version of Nana Ice Cream is my best one yet. Peanut Butter Brownie Chunk ice cream, it's like the Ben & Jerry's Chocolate Fudge Brownie flavour. Only a tiiiny bit healthier.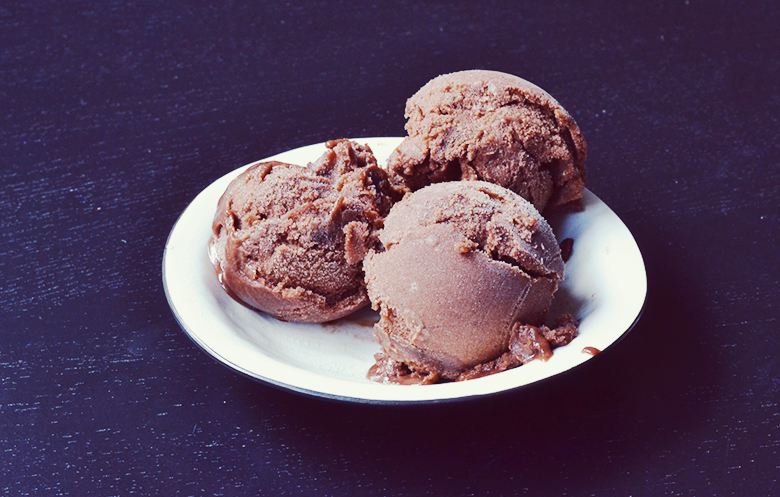 PEANUT BUTTER BROWNIE CHUNK NANA ICE CREAM
5 frozen bananas (slice into coins before freezing)
1 Tbsp unsweetened cacao powder
1 tsp mesquite powder
1 tsp pure vanilla powder
8-10 chunks of raw peanut butter fudge (click for recipe)
METHOD
Add the frozen bananas to a high powder blender and allow to thaw slightly
Pulse and then blend the bananas until no lumps remain and you've got a smooth texture.
Add the cacao, mesquite and vanilla powder and blend again until incorporated.
Transfer to an airtight container.
Chop the raw peanut butter fudge into small squares and poke them into the banana ice cream. Smooth out the top, seal and freeze for at least 4 hours before eating.
When ready to serve, allow the ice cream to defrost for a couple of minutes, for easier spooning.
Enjoy!