One of the best combinations I know is peanut butter and banana. I'm a huge fan of either on their own, but the union of sweet banana and creamy, slightly salty, peanut butter suggests each exist with the sole purpose of  being brought together.
During one of my restless episodes lately, I decided to bake. Without a particular idea in mind, I let my pantry lead the way, which quite soon led to a batch of cookies. And then I decided an over-ripe banana should get to take a swim in the cookie batter.  And bananas made me think that peanut butter should be included somehow.
And that is how these banana and peanut butter cookies were created!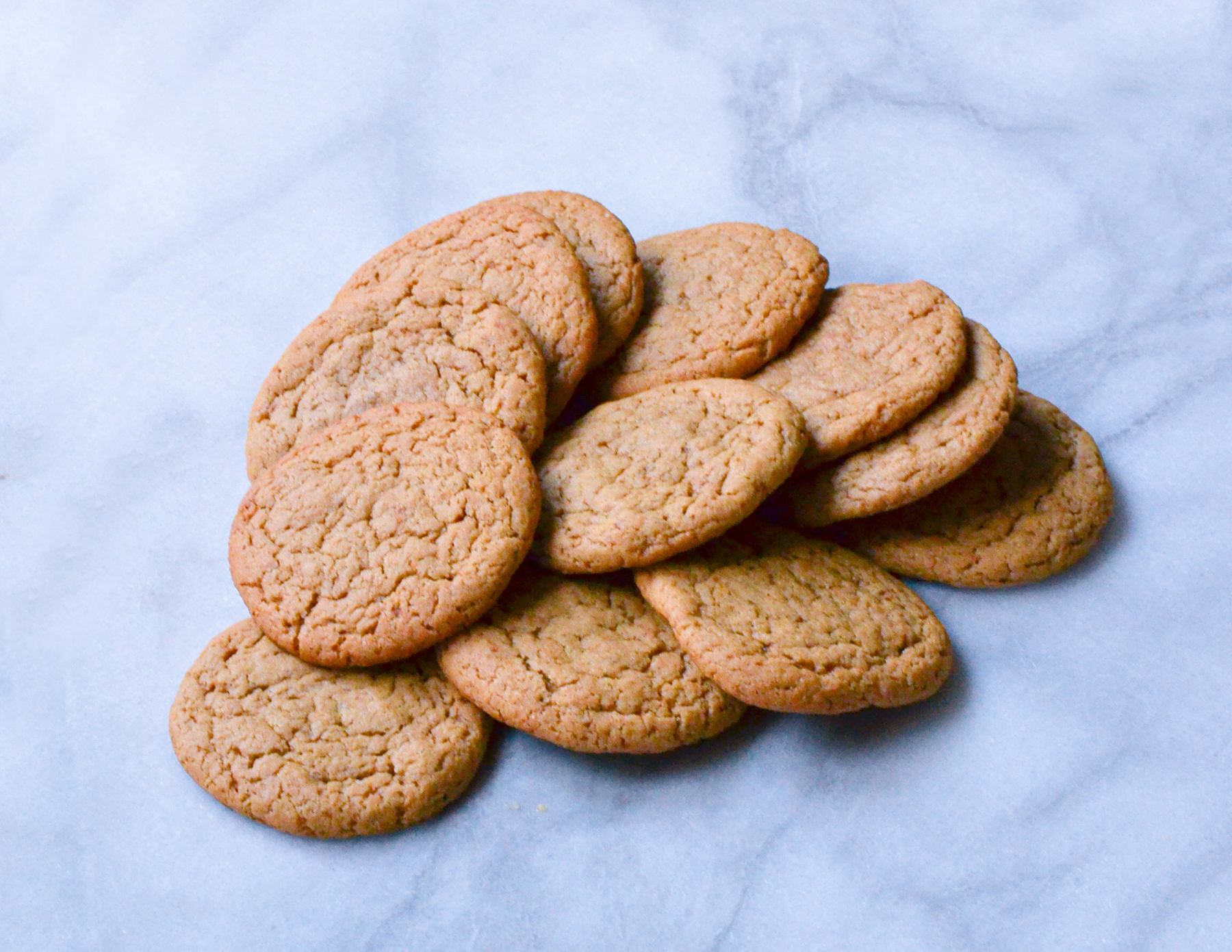 The banana cookies on their own are great. They're perfectly crispy on the outside and slightly chewy on the inside, as they should be. Add the peanut butter frosting sandwiched between two cookies and we're talking next level cookie heaven.
This recipe makes quite a few cookies and they keep well in the freezer. So you can bake the cookies, store them in the freezer, and whip a couple out and add frosting when you have friends coming over. Or whenever the mood strikes.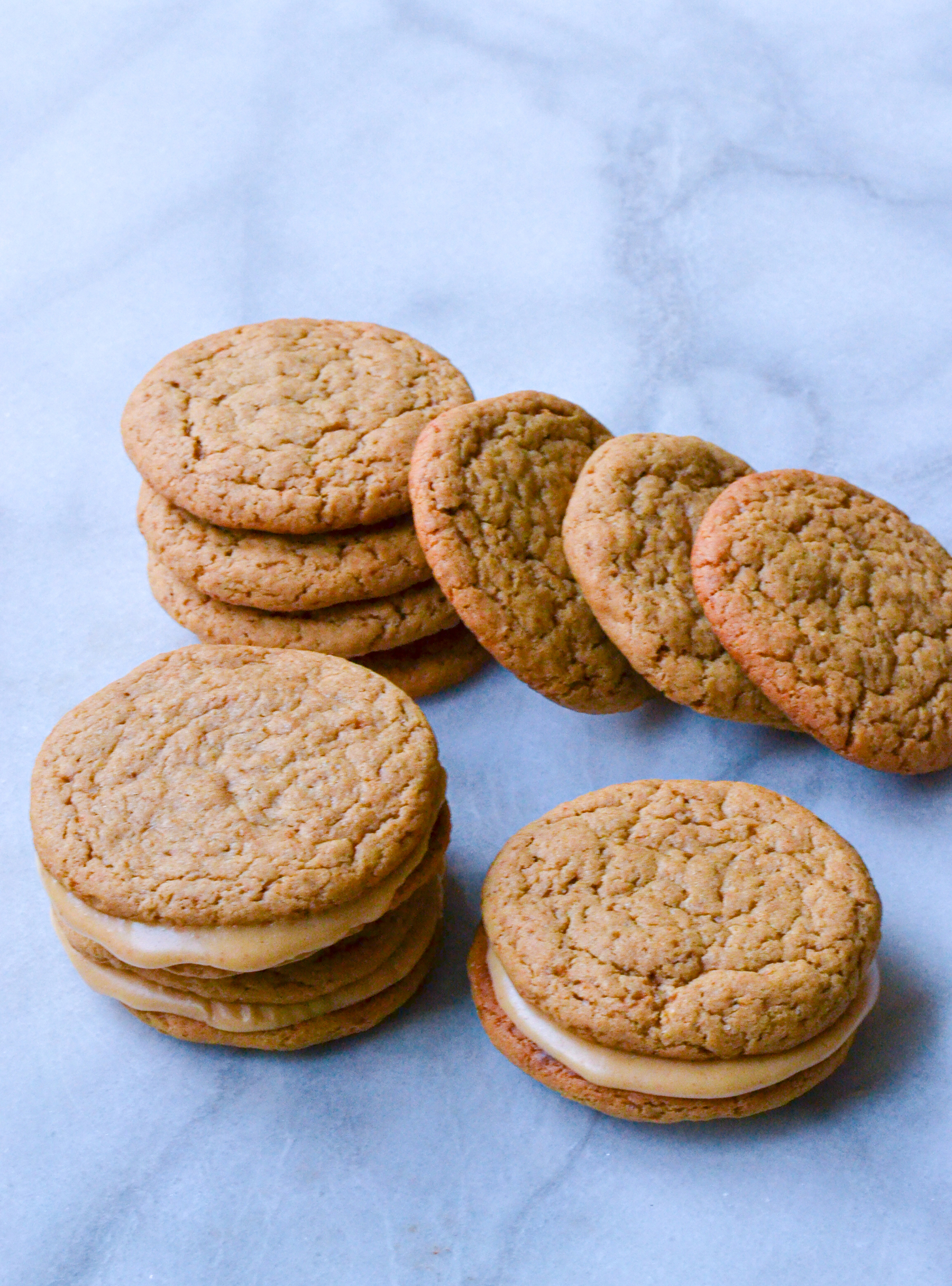 Vegan Banana Peanut Butter Cookies
For the cookies
100g butter, melted
50g peanut butter
1 large ripe banana, mashed
1 cup sugar
1 cup coconut sugar
1 tsp vanilla extract, optional
2 1/2 cups flour
1 tsp baking soda
1/2 tsp salt
For the frosting
100g butter, softened
100g peanut butter
2 cups powdered sugar
2 Tbsp plant based milk
Set the oven to 185 C (365 F) and line a tray with parchment paper.
In a large mixing bowl, combine the butter, peanut butter, banana, sugars and vanilla extract. Mix until combined and smooth.
Add the flour, baking soda and salt and mix together with the paddle/dough attachment on your mixer or using a big spoon or spatula until you have a dough. If the dough is too dry, you can add a little bit of plant based milk.
Roll the dough into balls and place them a couple inches apart on the baking tray. Press down on each ball to flatten slightly.
Bake in the middle rack of the oven for 8-10 minutes. Then transfer to a wire rack to cool.
Whisk together all the ingredients for the frosting.
Once the cookies are completely cooled, frost the underside of one cookie and sandwich another cookie on top.