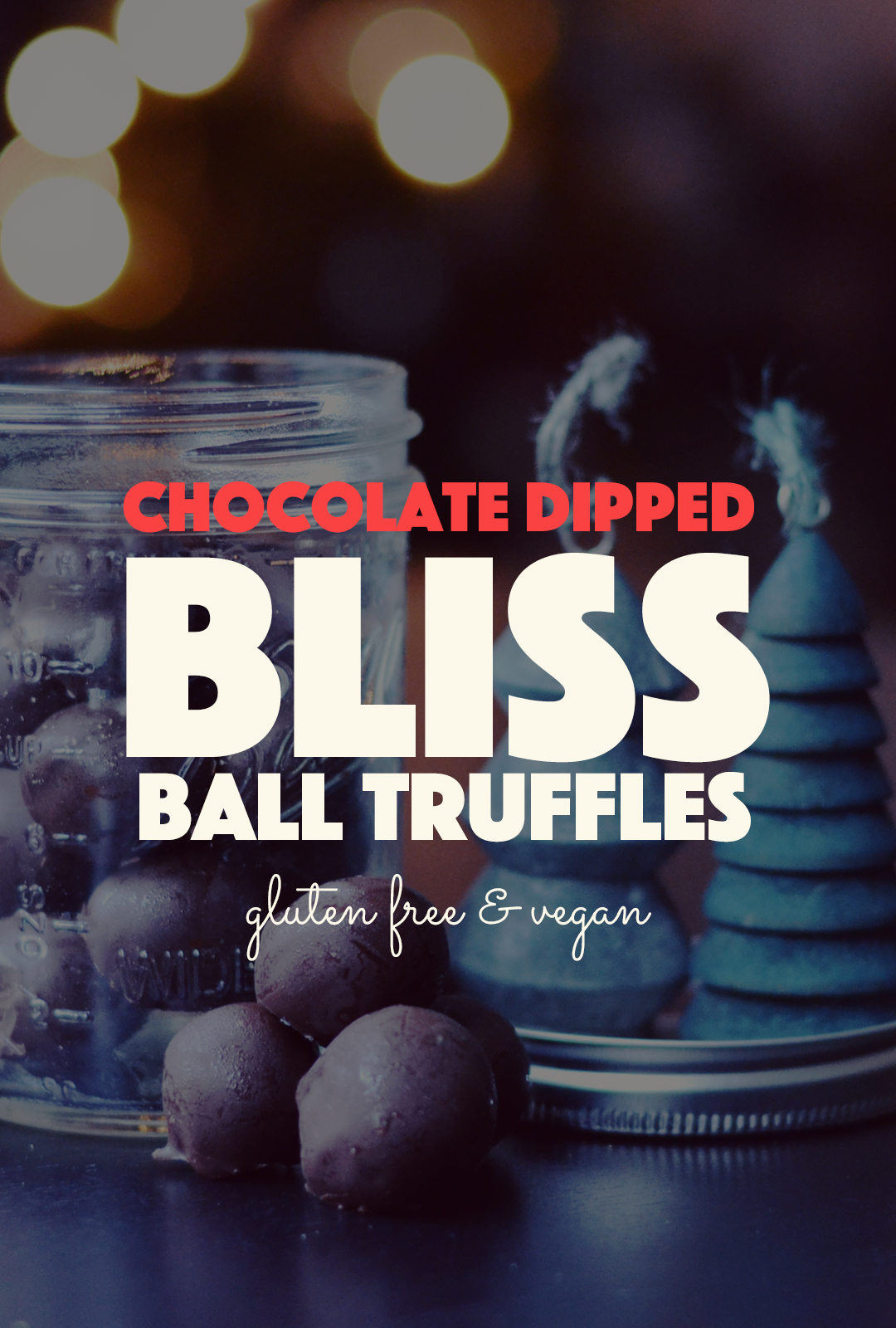 Chocolate has always had a central role around the holidays. It has a definite spot on the dessert table at Christmas in the shape of cakes, cookies, and truffles. It also goes great as a stocking stuffer (who hasn't got a bar of chocolate in their stocking at some point?). And carries through to New Years Eve for a decadent treat to ring in the new year.
And we all know it's been seen to function as a soother during overwhelming holiday gatherings as well.
As a fan of both chocolate and inventing healthier versions of sweets, I created a holiday twist on my bliss balls. The best thing is that you'll whip these up in less than an hour. And you'll impress your guests (or yourself) with these refined sugar free treats.
These chocolate dipped bliss ball truffles will easily take center stage on the dessert table.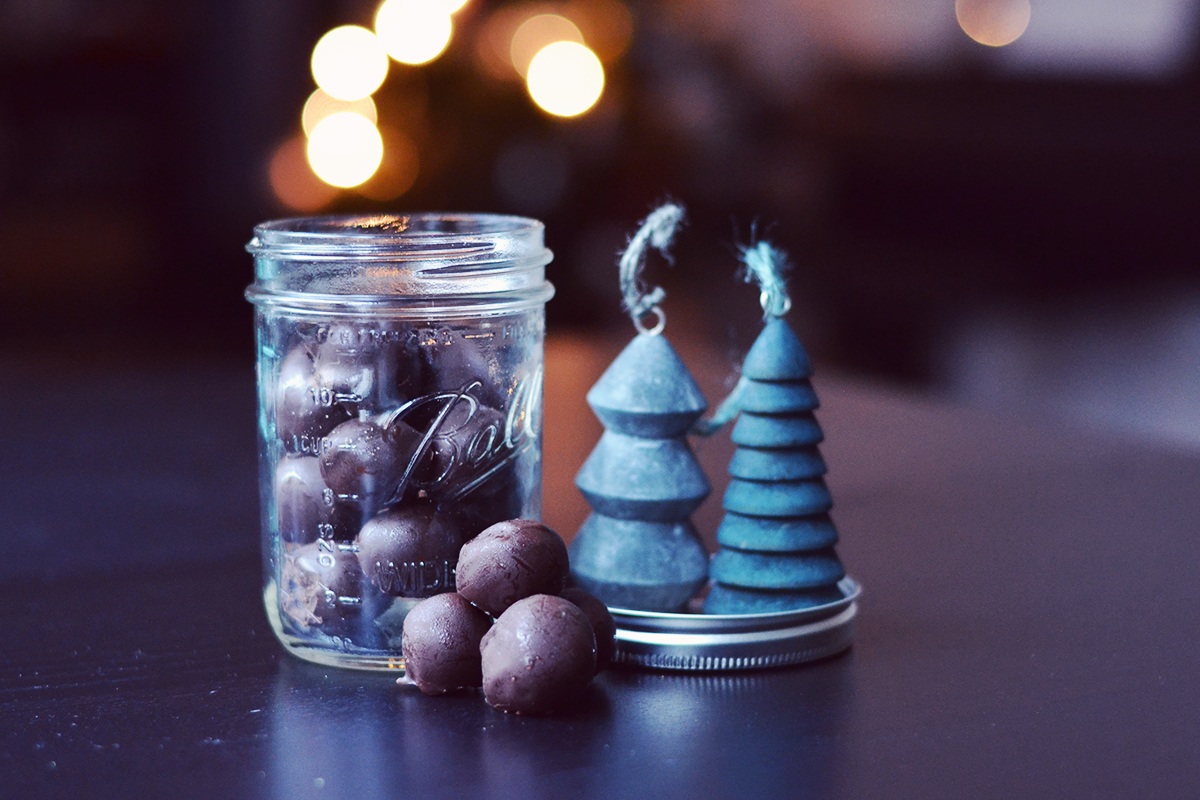 Chocolate Dipped Bliss Ball Truffles
Yield: about 10-12 truffles
1/2 cup walnuts
8 medjool dates
1 1/2 Tbsp cocoa powder
1/2 tsp mesquite powder (optional)
1/2 tsp liquorice powder (optional)
1/2 tsp pure vanilla powder (optional)
pinch of salt
splash of water
150 grams / 5 oz semi-sweet vegan chocolate
Directions
In a food processor, add the walnuts and blend on high for 3-5 minutes. The oil in the nuts should just begin to release, making the mixture slightly wet.
Remove the pits from the medjool dates and roughly chop them.
Add the medjool dates along with the cocoa powder, optional flavourings, and salt to the food processor. Blend on high until incorporated. If the batter seems too dry and crumbly, add a little splash of cold water to get it to come together and form a "dough".
Form the batter into bite sized balls and place on a tray in the freezer for about 30 minutes to firm up.
Meanwhile, chop the chocolate and heat it in a bowl over a pot of boiling water (or in the microwave) until melted.
Remove the balls from the freezer and coat each one in the melted chocolate, then place back on a tray or truffle grid to allow any excess chocolate to drip off. Place in the fridge or freezer to set.
Store in an airtight container in the fridge or freezer.
Enjoy!
What is your favorite type of chocolate?