Sometimes six hours of talking to a best friend over caramel apple cheesecake and multiple cups of coffee makes all the difference.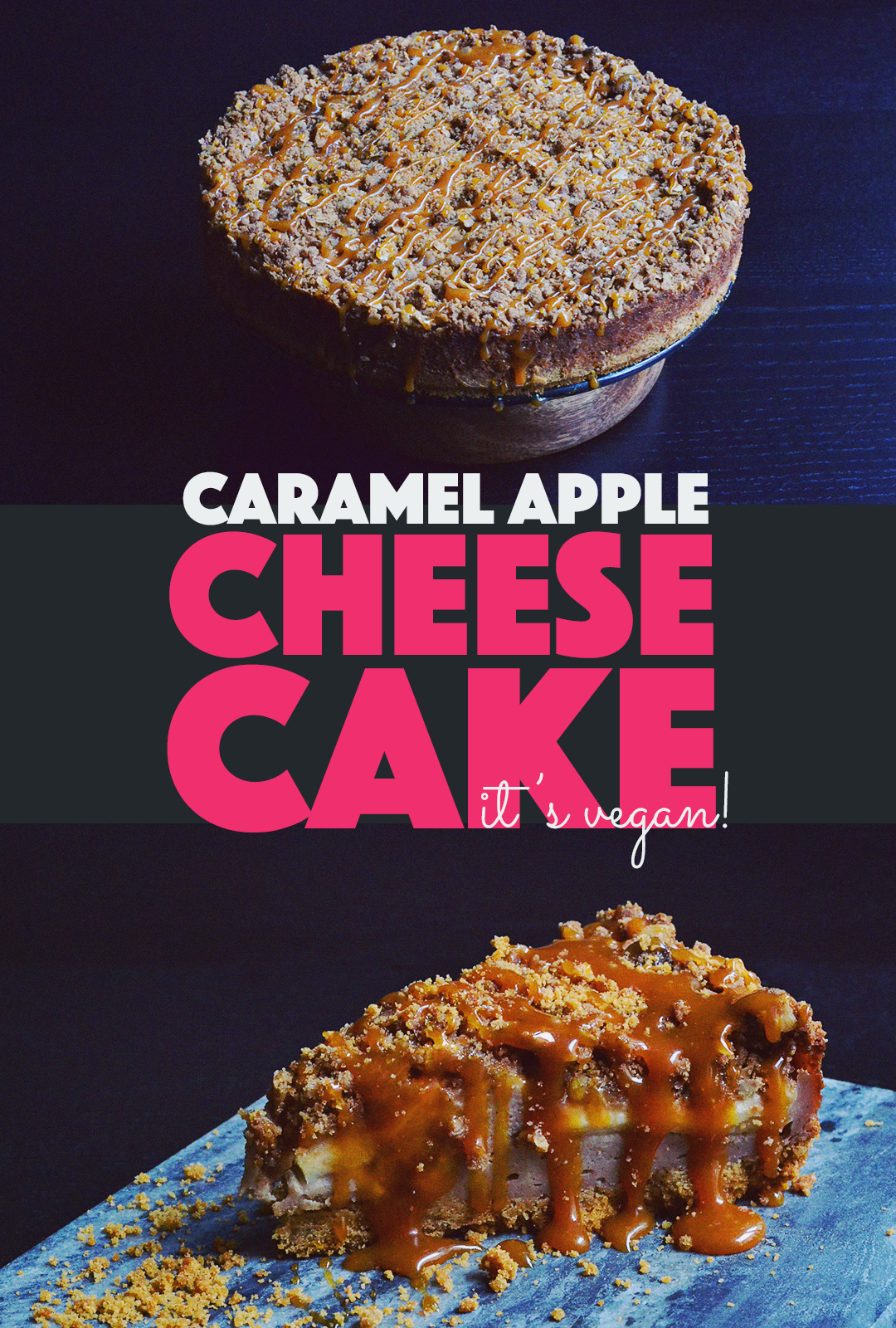 I've been in a pretty down mood these past couple of weeks.
And like most people, I don't particularly like feeling sad. So I've tried to do things to shift my focus, you know, get my mind off things.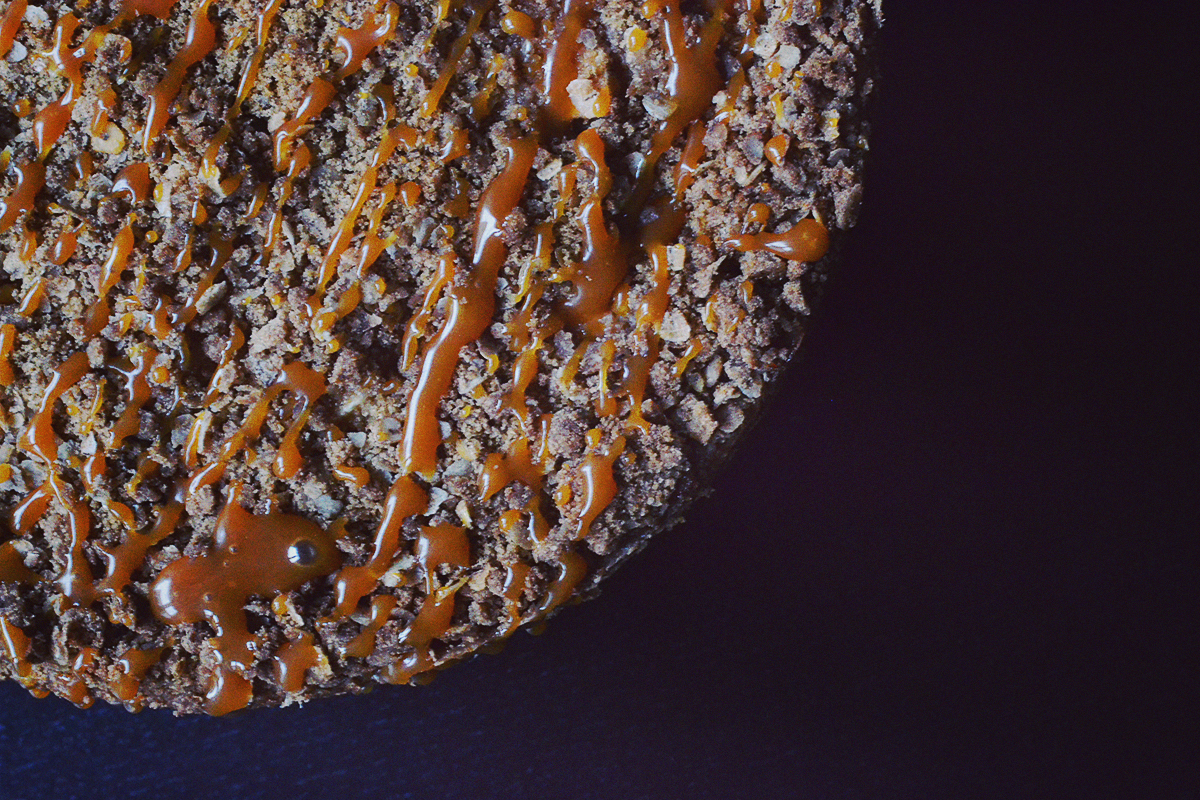 I've baked, gone for walks, Netflixed, read books and blogs and articles, scrolled through my social media feeds too many times, written journals and blog posts, cleaned the entire apartment (including the windows), watched cats getting scared of cucumbers, and talked to my therapist.
But what finally made a difference was spending some time with a good friend.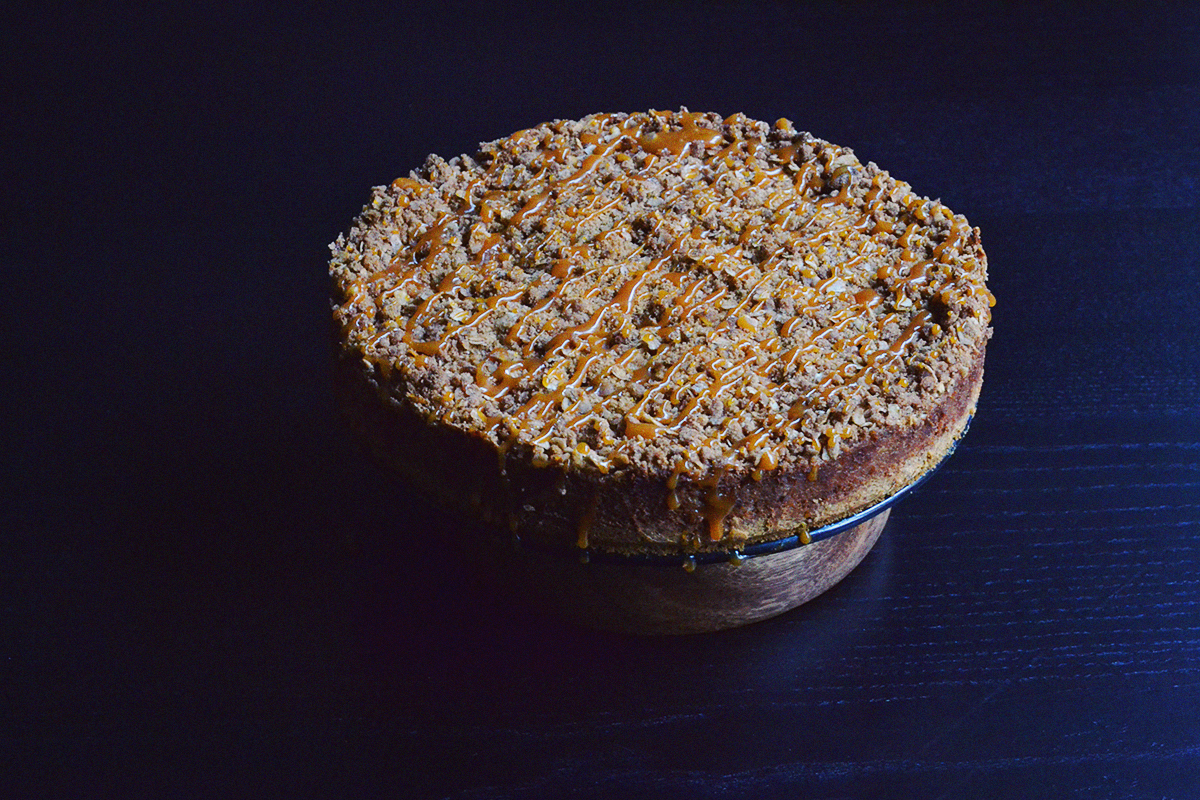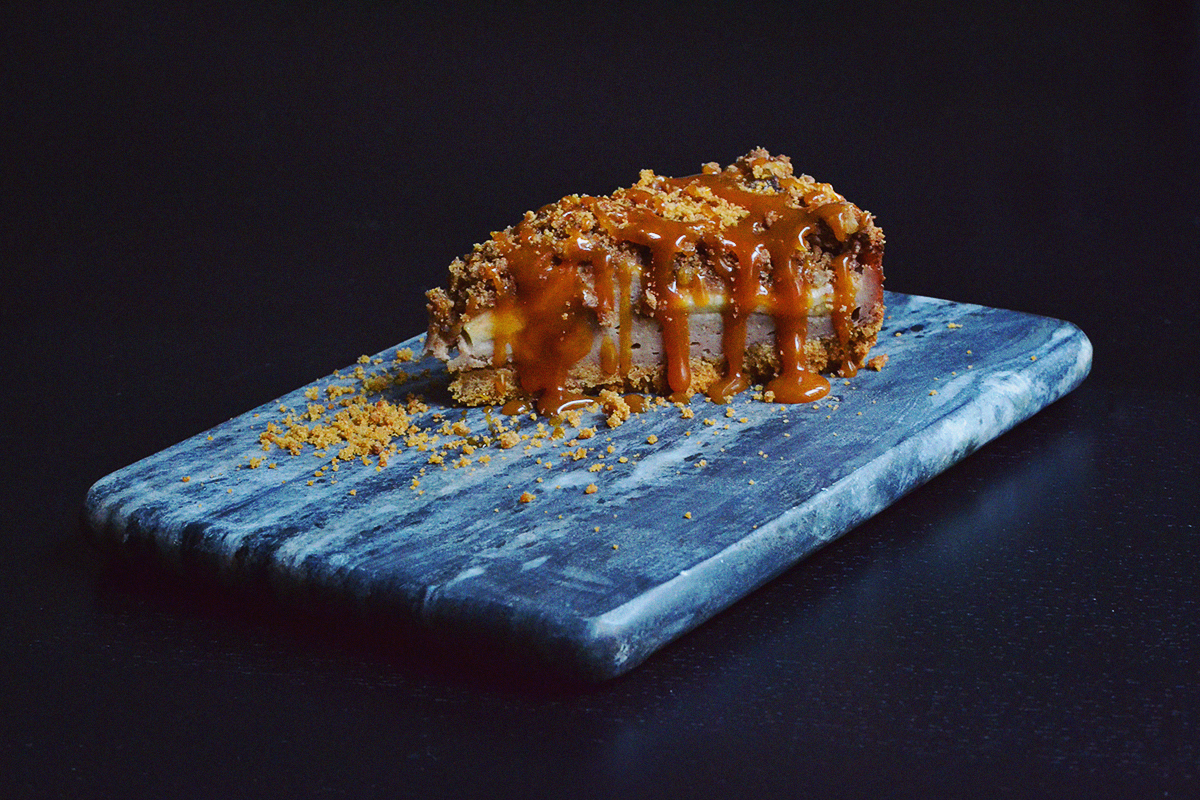 On Saturday afternoon I had a very dear friend of mine over for coffee. Life has been in the way for both of us lately, so I hadn't seen her in over a year. But she's one of those friends who, no matter how long it's been since we last saw each other, we dive right into conversation like it was yesterday.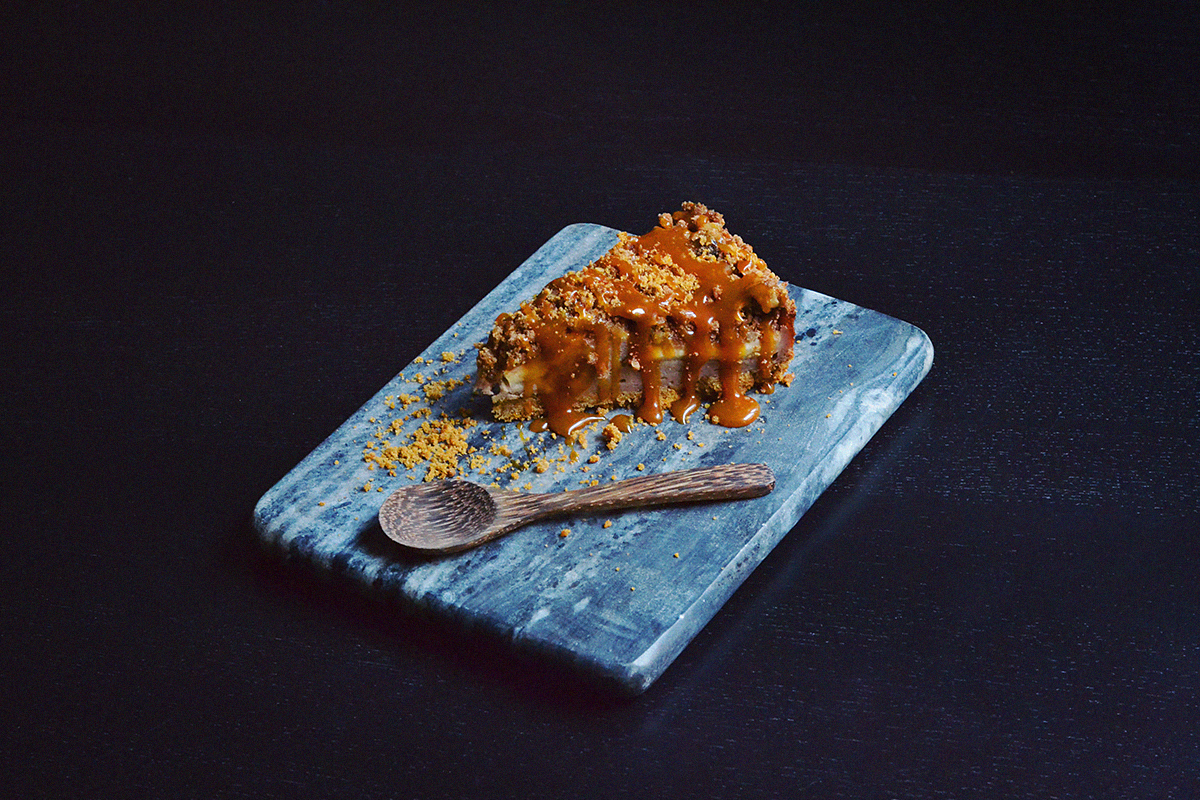 Our afternoon coffee flowed into a spontaneous dinner at the Indian place across the street, and six hours later we hugged each other goodbye and I thought how beautiful it is that sometimes talking to a best friend over a slice of caramel apple cheesecake and multiple cups of coffee can make all the difference.
As for the cheesecake, that was a success too.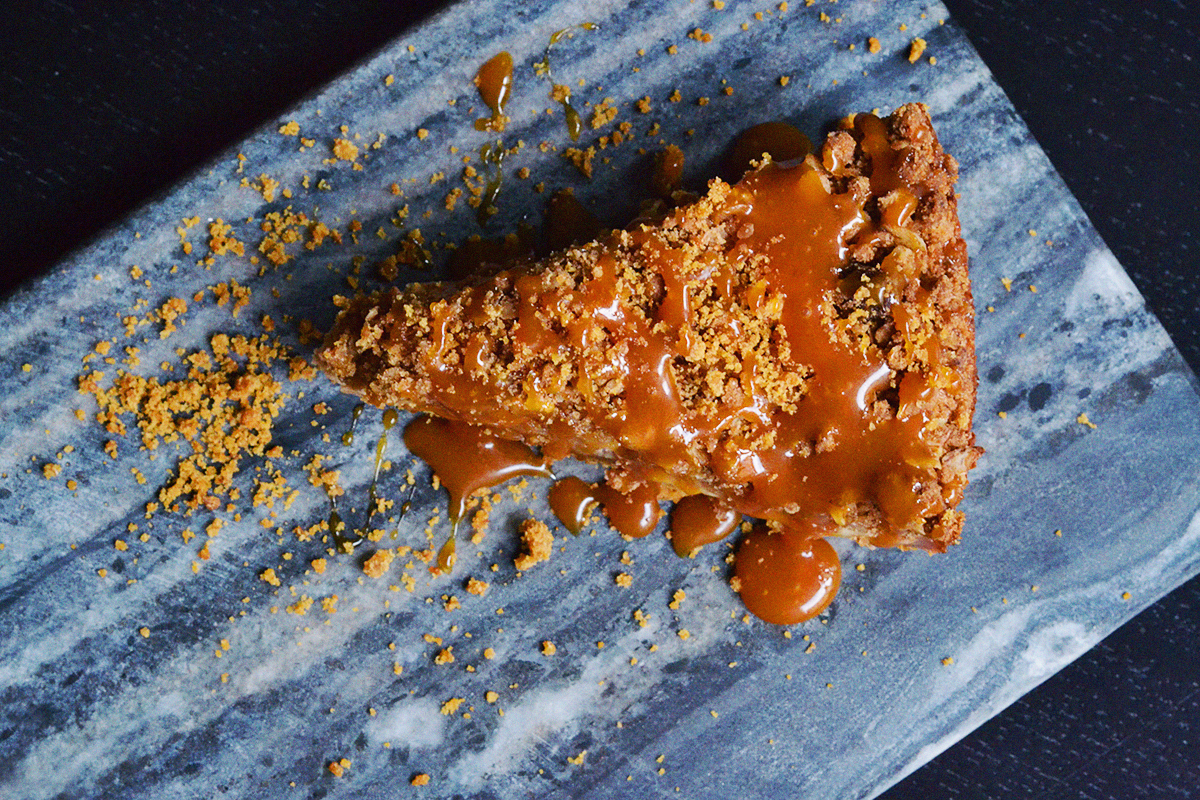 Caramel Apple Cheesecake
Crust
2 cups digestive crackers, or similar
1/3 cup melted butter (for example vegan butter)
Filling
16 ounces | 450 grams cream cheese (I used Oatly cream cheese)
1/4 cup light muscovado sugar
1/4 cup sugar
2 Tbsp corn starch
1 tsp cinnamon
1/2 tsp ginger
1 tsp vanilla extract
2 peeled apples, thinly sliced
Topping
1/4 cup rolled oats
1/4 cup flour
1/4 cup light muscovado sugar
1 teaspoon cinnamon
2 Tbsp melted butter
Caramel sauce for drizzling (I used Hey Boo coconut caramel sauce).
Method
Preheat oven 350 F | 180 C.
Process the digestive cookies in a food processor until you get fine crumbs, add the melted butter and mix together, then press into the bottom of a round spring form pan (about 8 inches | 23 cm in diameter).
Bake in the oven for 5 minutes.
Mix together all the ingredients for the cream cheese filling until smooth.
Prepare the crumble topping by mixing together all the ingredients, you might want to use your hands to mix this part.
Pour the cream cheese filling over the crust in the pan and spread into an even layer. Evenly distribute the thinly sliced apple over it, and finally sprinkle the crumble on top.
Bake in the oven for 15-20 minutes.
Let cool completely and then store in the fridge up until serving. Take the cake out about 10-15 minutes before serving, unless you like your cheesecake fridge cold.
Enjoy!