I was going to make vegan chocolate fudge but it kind of failed and ended up becoming these Vegan Chocolate Caramels instead. Which is fine, because they're super chewy and yum!
As with most of my recipes, these don't require many ingredients or much work. It kind of makes itself. Just keep an eye on the pot when you're boiling the sugars and cream, you don't want it to boil over and cause your whole kitchen to become a sticky mess!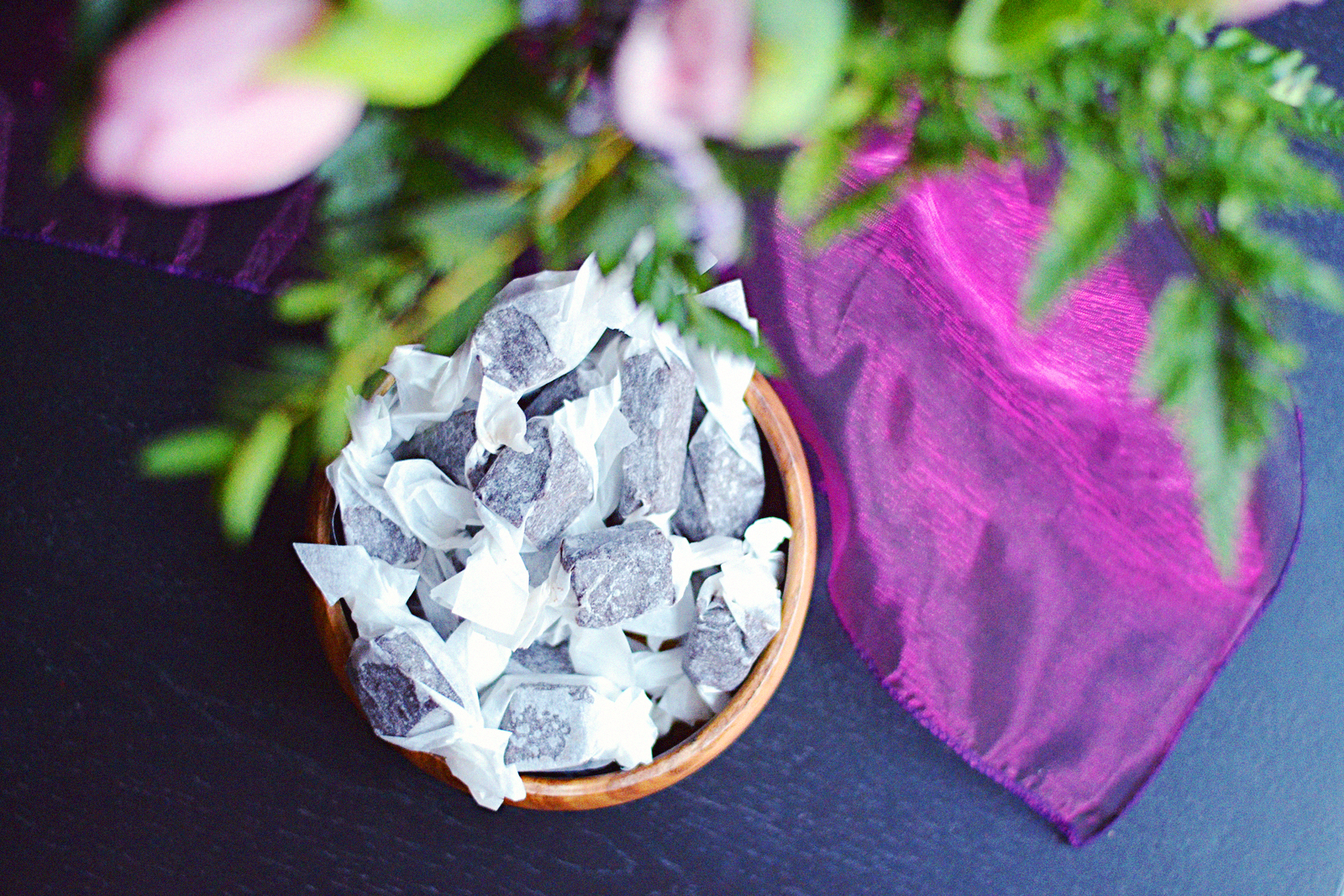 These actually have a hint of a coffee flavour to them, despite not having any coffee in them. I think the coconut sugar gets a little bit of a roasted flavour when boiled like this. Either way, it was a nice surprise and a good little extra spice to these vegan chocolate caramels. Which, of course, go great with a cup of coffee.
Related: Vegan Dark Chocolate Fudge
I made these to bring to our New Years Eve celebrations, but they're good year round. Keep them in the freezer for when your sweet tooth strikes, or make them for gift bags.
Vegan Chocolate Caramels
Ingredients
1dl | 1/2 cup light syrup
2.5dl | 1 cup cream (I used oat cream)
1 dl | 1/2 cup muscovado sugar
1.5dl | 1/2 cup + 2 tbsp coconut sugar
100 grams | 3.5 oz dark chocolate
50g | 1.7 oz dairy free butter
Sea salt
How to
Chop the chocolate and set aside.
Line a small dish with parchment paper, about 20x15cm (8×6 inches).
In a saucepan, combine the syrup, cream and sugars and bring to a boil at medium high heat. Allow to cook until you can do a soft ball test, takes about 20-25 minutes.
Remove from the heat and immediately add the chopped chocolate and butter. Stir until it's all melted and you've got a smooth but thick sauce. Pour into the lined dish and then sprinkle sea salt over the top. Place in the fridge to set, once cool transfer to the freezer for a couple of hours.
Cut into squares and wrap individually in parchment paper.
Store in an airtight container in the fridge or freezer.
Enjoy!