You'd never believe how delicious the combination of two simple ingredients could be. These chocolate banana truffles are so quick and easy to make, and they taste like the creamiest truffles straight out of a decadent and luxurious box of fancy chocolates.
It never seizes to amaze me what you can do with bananas. They're delicious and nutritious eaten as they are (the riper the more nutrient dense, brown spots are good for you), but they can also be made into ice cream, or frozen in chunks and eaten like little iced candy pieces. Or like this, dipped in chocolate for yummy and creamy banana truffles.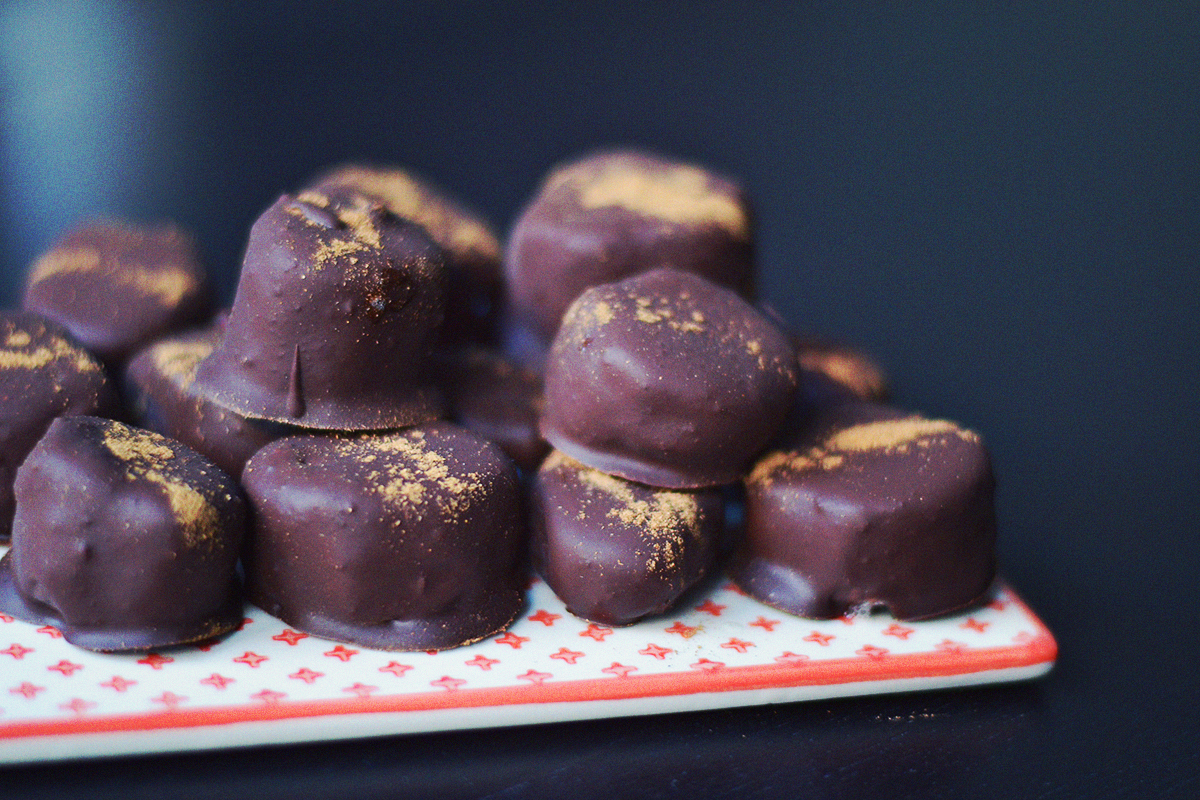 These truffles came about during one of my many baking sessions in the kitchen. I had some left over melted chocolate from some Christmas-spiced chocolate truffles I was making. Such a shame to waste I thought and contemplated what else I had around that could be dipped in dark chocolate.
Frozen bananas, of course!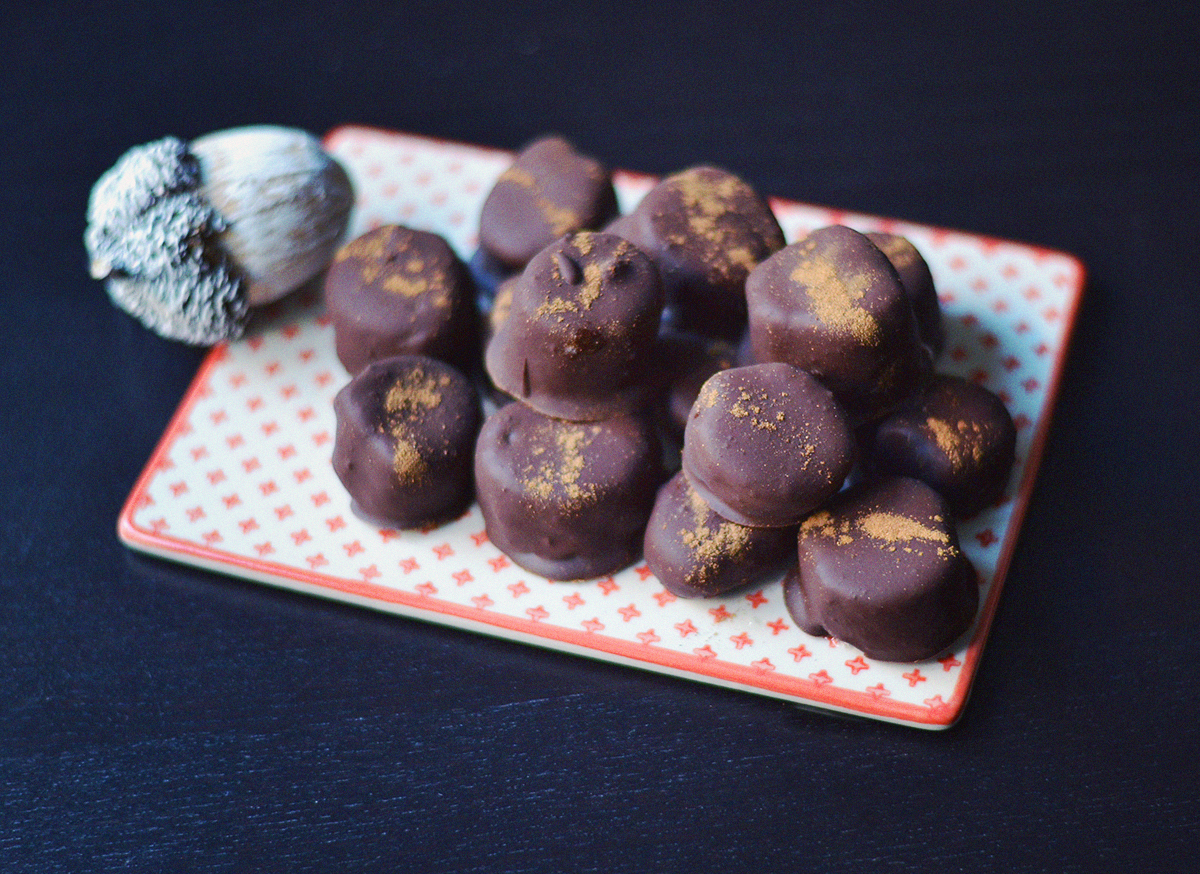 I only had enough left over melted chocolate to make about four banana truffles at the time, but once I'd tasted them, I knew I needed to make a bigger batch. I think I've found a new favourite candy!
These are so easy to make, you only need two ingredients – bananas frozen in chunks and melted dark chocolate (or milk chocolate if that's your jam). I topped mine with a sprinkle of cinnamon for decoration, you can top these with chopped nuts or colourful sprinkles too, if you want.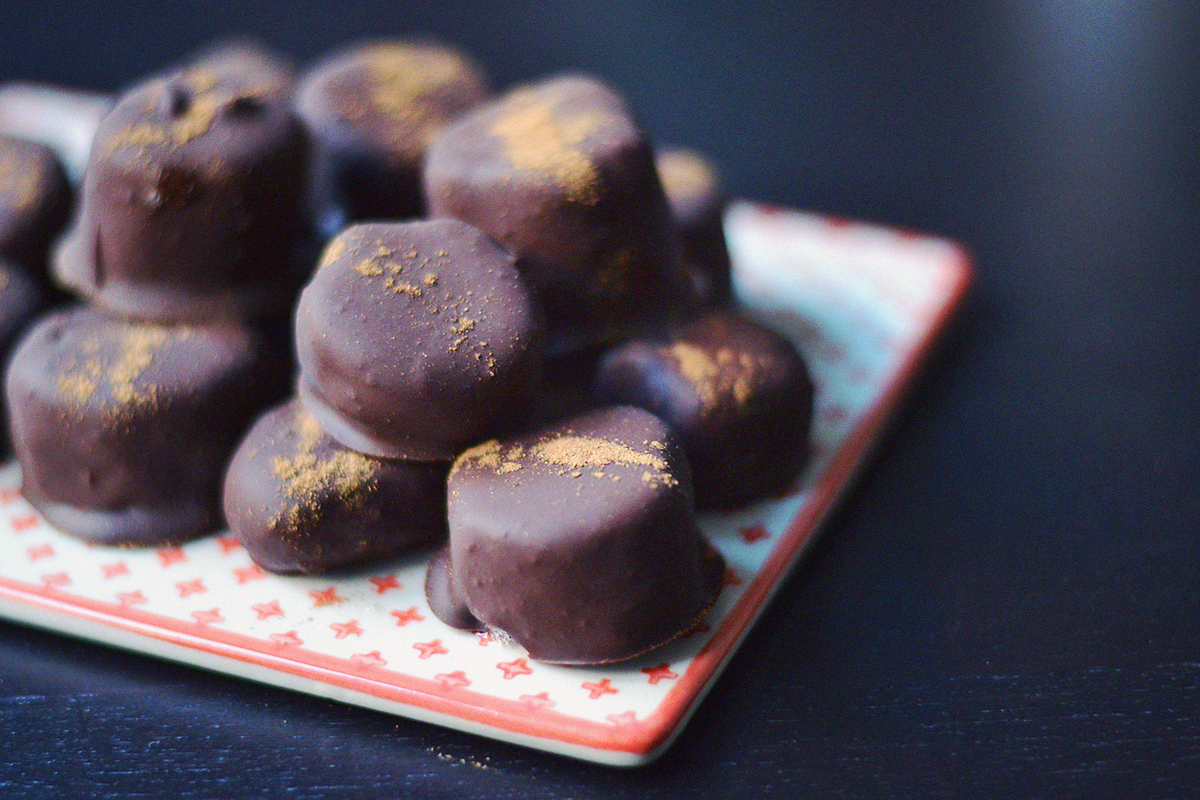 Store them in the freezer and take them out about 30-45 minutes before serving so that the chocolate comes to room temperature and the banana inside has time to defrost, that's how you get the creamy inside when you bite into them. I promise they're just like one of those caramel truffles you get in a fancy chocolate box, only so much better.
Also, if you're looking for a last minute dessert or nibble for Christmas, these are perfect!
Chocolate Banana Truffles
1-2 very ripe bananas, chopped into slices and frozen
100 grams quality organic dark chocolate
Optional
cinnamon, nuts or sprinkles for topping.
Method
Line a tray with parchment paper and clear space for it in your freezer.

Melt the chocolate in a heat proof bowl over boiling water.
Dip each piece of frozen banana in the chocolate and then place on the tray. Once all the pieces are coated, place the tray in the freezer and allow to set for 1-2 hours.
Store in an airtight container in the freezer. Take them out about 30-45 minutes before serving to allow them to come to room temperature and so that the banana inside the chocolate melts.
Enjoy!